How to promote Affiliate Marketing without a website in 2023
Last Updated on March 5, 2023 by Abdulfatai A. Olamide
It is evident that beginners always try to promote affiliate marketing without a website because of their limited budget. It's pretty understandable to be aware of your budget when you are just starting.
Creating a website for affiliate purposes for beginners is likely to take a long time and a lot of money.
As a result, many affiliate marketers are looking for strategies to bypass this stage. On the other side, affiliate marketing without a website may appear challenging but not an impossible task.
Affiliate marketing refers to the business relationship between an affiliate and the online store that sells the products the affiliate promotes. The affiliate receives a commission for each referral, whether it is for traffic, leads, or sales.
Without a website, many people today believe affiliate marketing is impossible.
This is far from the case.
It's more important to figure out how to get recommendations to the merchant than to have a website.
So what are the requirements for becoming an affiliate marketer?
Before I detail how to do affiliate marketing without a website, it's crucial to understand what it takes to be a super affiliate marketer.
You don't need much to start with affiliate marketing.
First and foremost, let's discuss your principal purpose as an affiliate marketer: your goal as an affiliate is to send the relevant offers to the right people at the right time. It would be best if you struck a balance between the services provided by your provider and your clients' needs.
You'll need a traffic source and a strong product or offer to accomplish this.
You must have something to earn. Know how to market and sell to your target market. There are several options on the market, and you may quickly join one that is right for you.
Every successful affiliate marketer has one thing in common: they always choose the right product to promote.
Choosing a product is not enough; you also need a strategy for generating and maintaining traffic that can be converted into an audience. It could be a personal blog, a particular website, search engines, social media, or another comparable platform.
You can build a strong match between your audience and your offer if you can generate an intense conflict between your audience and the contents of your submission. You will be able to optimize your profits if you use this method.
To get started as an affiliate marketer, all you'll need is that.
Let's get down to business: selling your goods to your target audience. Regrettably, saying it is more straightforward than doing it.
1. Single Ads
If you don't have a website, solo advertising is one of the best ways to reach out to potential customers. In addition, solo advertising allows you to target audiences by utilizing other people's email databases. Finally, you'll be able to promote your affiliate products to others.
But how does this function in practice? Assume you wanted to concentrate on the healthcare industry. You've started promoting your affiliate products on numerous online forums because it's one of the most popular affiliate categories.
You can now look for healthcare influencers who accept solo advertisements in their email blasts.
If the influencers like your offer, they'll add it to their email list and charge you for it (generally on a per-click basis). This implies that you will be able to earn quick money, but you will also be able to produce additional opt-ins.
However, you should be aware that solo advertising is notoriously hit-or-miss, as you will not always be directing high-quality visitors.
When running solo advertising, keeping your ROI in check is critical. Don't sign an extended contract, and review it frequently.
2. Make an eBook that goes viral.
This one is basic and straightforward: all you have to do is write an ebook on a topic that interests you and that you believe will acquire popularity. It might be anything, from a popular hashtag to anything you think will provide unique value to these customers.
A great way is to embed affiliate links in the material, which is all there is. People will ultimately click on the links in your book if they enjoy what they're reading, and who knows, they could convert.
Find out what's trending now with Google Trends, and then utilize that knowledge to develop your content.
3. Youtube
YouTube has grown in popularity, and millions of people use it to create and share material online. It doesn't matter if you don't have a website; you can make a Youtube channel and use affiliate links in the description.
Many content creators utilize the same method to increase their revenue, and you can do that too!
4. Pay-Per-Click Advertising
If you want results immediately, PPC marketing is the way to go. Paid affiliate marketing has increased returns quickly, and you should try it.
5. Taking Advantage of Content Publishing Platforms.
Medium and Steemit are two of the most popular content publishing platforms available. These can also be used to market your affiliate products as well.
Anyone can quickly create an account and begin writing articles on each platform. For example, the medium has a readership of over 100 million people. You can use some fascinating tools to track how well your work is being received.
However, when employing affiliate links in your material, you should always make it clear to your visitors that they are affiliate connections. It is a must for both of these platforms to have links.
Note: Don't spam this content publishing platform! If you do so, you will be banned as soon as possible.
6. Using Social Media to Its Full Potential
There's nothing like it: social media can help you promote your affiliate products like nothing else. Instagram, Facebook, LinkedIn, and Twitter have all experienced significant growth in recent years, and new platforms continue to emerge regularly.
So if you don't have a website but want to make money with affiliate marketing, you should consider using social media.
Check this post to learn how to promote affiliate links on facebook
You don't need much: create an account and a page, then begin promoting yourself. Although Instagram does not directly link to posts, you can provide a link in your bio description. On the other hand, Facebook allows you to build groups and pages and provide various tools for tracking engagement.
Also read: How to use affiliate links on Instagram
7. Facebook Engagement Retargeting
Another type of marketing you should consider is retargeting. Essentially, this entails focusing on customers who did not purchase on their previous visit to the online store. As a result, retargeting advertisements have an almost tenfold higher clickthrough rate than a standard ad.
When a customer visits your business funnel (website), a tracking pixel records their information. Then, after the potential buyer has left, you can utilize their tracking information for retarget advertising, hoping they will buy.
Since you do not have a website, this is where Facebook engagement retargeting comes into play. You can retarget people engaged with your content even if they have not clicked on your link.
8. Email marketing leverage
Email marketing has gotten much attention and is still one of the most successful ways to promote your items today. You cannot afford to overlook email marketing if you want to use an efficient strategy for affiliate marketing without a website.
You may either collect an email list on your own or purchase a database and create a customized email marketing campaign. You're ready to go once you add affiliate links in the middle. In addition, you can hunt for suppliers who offer sign-up services if you wish to start your email list.
You'll give them a solid cause to sign up if you want to persuade them.
9. Participating in online forums and communities
best strategy is sometimes to be as direct as possible. The internet makes it simple for like-minded people to connect on various forums and communities. As a result, online communities and forums are ideal places for you to promote your product.
The first step is to choose a relevant forum where people who might be interested in your goods can be found. For example, Reddit is a terrific place to start because you can find a subreddit dedicated to your product.
Once you've found a forum with a thriving online community, look over the rules to see if a promotional activity is permitted. After that, all you have to do is register and begin posting. The more you offer, the more people will start to believe in you, and your following will increase.
What if you can make a better conversion and create loyal customers?
Without a website, affiliate marketing will be challenging. You should be aware that many of your product leads may not convert. Here are some suggestions to boost your total number of referrals.
Diversify Your Efforts: If you want to be more successful, you should diversify your efforts. You should vary your efforts as much as possible if you don't have a website. For example, you should use at least five of the abovementioned ways to generate a sale.
It will be difficult, but nothing is impossible. If you solely focus on one approach, the quantity and quality of traffic will almost probably be insufficient to create a reasonable fee.
When advertising on the internet, take the time to do keyword research. After choosing an appropriate niche and joining an affiliate marketing network, the following step is to conduct keyword research.
Focus on long-tail keywords to increase your SERP effect. The competition is less fierce, and if you target the correct keywords, you'll be able to generate some decent leads. In this manner, for your website.
Create your material: Although you can always outsource material, this is not good. Instead, you should develop your material because no one else will grasp what you're trying to say. In addition, you will be able to connect with your audience if you can write.
The surest way to lose track is not to track what you do.
As a result, most affiliate marketers must focus on creating an effective landing page. For Affiliate Marketers, what are the advantages of a customized landing page?
You may have noticed the presence of distinct landing pages while browsing through various affiliate websites.
So why do affiliate marketers spend so much time customizing their landing pages?
The solution is straightforward: landing pages increase conversions. Let's look at custom landing pages in more detail.
A landing page is a one-page that is extremely simple to create in which the primary purpose is to achieve a single objective. Affiliate marketers use them to promote products. The critical point is that you may develop the same design and language to create product landing pages.
You must be aware of your place in online communities as an affiliate marketer. Most people dislike affiliate links, and the products or services promoted are rarely acknowledged. You can utilize a landing page to create transparency when talking with a potential customer.
Note: Be Honest. People like honesty.
When developing a landing page, you have complete creative freedom. On the other hand, people want to know what they're investing their money in.
You'll need to be creative and think outside the box to present the data concisely and engagingly. Investing (either through money or effort) in a good design and appealing copy for your website Conversions are greatly aided by your landing page.
You may discover more about your traffic sources by investing in landing pages. A lot of data is needed for successful affiliate marketing campaigns; the more information you have, the better.
You'll want to know where your visitors are coming from, which offerings they're interested in the most, and what operating system they use. The unique keywords they used to locate your website.
While we're on the subject of investing, an ad tracker is a fantastic tool for gathering all necessary data and customizing your efforts to achieve the best outcomes. Is it, on the other hand, genuinely feasible?
Now that I've established that having a website isn't required to become an affiliate marketer. Of course, having one increases your chances of success, but do you need one? The answer lies with you.
Without a website, it's almost impossible to succeed.
Now that we've shown you can start affiliate marketing without a website, let's look at more effective methods. Of course, the results will vary depending on the plan's effectiveness.
Wrap up on how to do affiliate marketing without a website
Affiliate marketing based on pay-per-call is one of the most effective performance marketing strategies available today. Said, an advertiser compensates an affiliate for quality calls generated on their behalf. This approach operates similarly to how performance networks track page clicks.
As an affiliate, you'll need to develop a marketing plan that encourages more high-quality calls to the seller, which will increase their sales.
Every sale generates a commission for you. The strategy is identical to the general affiliate marketing approach, except that it incorporates the use of telephones and calls.
Without a website, affiliate marketing will not be much profitable. If you want to sustain this business model, you need a website.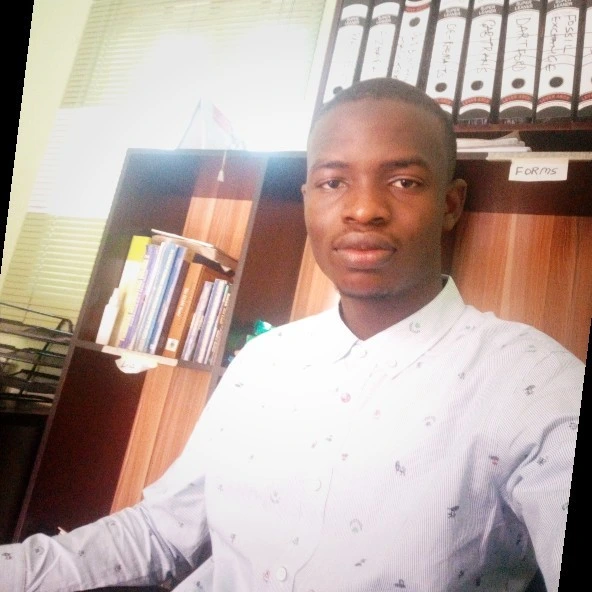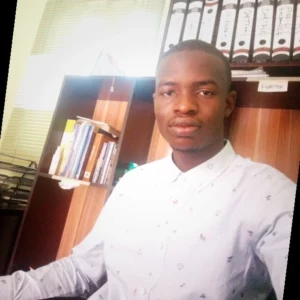 Abdulmuizz is an aspiring Software Developer with a keen interest in digital marketing, finance, and tech. He likes to share his knowledge with others in his spare time by writing top-notch content on fascinating topics around marketing and technology. When he's free, he surfs Youtube and plays video games and basketball.