Learn The 18 Proven Email Marketing Tips And Techniques
Last Updated on October 29, 2022 by Abdulfatai A. Olamide
We all know how difficult email marketing can be. This is why we've compiled a list of email marketing tips and techniques to help you grow your business.
There's always something new to learn and improve, from list-building to copywriting to measurement.
It can be difficult to keep up with for marketers and business owners who have limited time.
This article includes important email marketing tips as well as practical advice for putting them into practice right away.
Even if you're a seasoned email marketer, you'll learn something new.
The most effective marketing channel is email marketing. It is not easy to do it well, but it is well worth it. Studies show that sending emails to a subscriber list on a regular basis generates revenue over time.
These email marketing best practices can help you fine-tune your email marketing strategy and turn it into a revenue-generating marketing channel.
Let's take a quick look at some email Marketing Tips and Techniques:
Email campaign best practices.
Personalize: It's all about you.
Personalize your emails as much as possible. Your subscribers should be addressed by their first and last names. Create a message that goes beyond the surface, addressing their wants and needs. These practices are becoming not only more common but also expected.
This personal touch can be achieved in a number of ways:
• You can use shortcodes in most modern email tools that will be replaced by the recipient's name once the email is sent out.
• Vary the content of your emails based on where they're sent.
• Tailor your subject lines to your specific needs.
• Don't forget to segment your list based on their behavior.
One of the most important aspects of any campaign is personalization. Many people, however, erroneously believe that personalization entails addressing a subscriber by name. While that is a part of it, personalization also encompasses the following:
• Continuity
• E-mails sent on time
• Foreseeing the needs of your subscribers
You'll need a strategy for collecting relevant data from your customers if you want to succeed at sending personalized campaigns.
Promotions aren't the only way to advance and grow your Business. .
While the ultimate goal of email marketing is to grow your business, it's important to remember that promotions aren't the focus. Establishing and nurturing healthy relationships with your customers should be at the centre of your email marketing strategy.
Customers who provide lifetime value and act as the driving force behind your company's growth will result from these healthy relationships.
There must be some level of automation.
Let's face it: if you don't automate your email marketing, you won't see the famed results. You're losing money if you don't use automation. You can benefit from automation if you want to be:
• Boosting conversions
• Increasing output
• Enabling you to scale up or down with ease
Aside from these three (of many) benefits of marketing automation, you also gain the benefit of having more time to do other things that will help your business grow.
Segment your data to get the most out of it.
Customers who share certain characteristics are grouped together in segmentation. You can then do the following:
Create customer journeys that are specific to the company, resulting in increased efficiency.
Create segmentation base on micro and macro conversion
Personalize content to persuade customers to act.
Sending the same email to your entire list increases the chances that your content will be irrelevant. Customers will unsubscribe from your mailing list if they find you to be irrelevant.
Use a clear and focused call to action to attract more visitors to your landing page.
Your email messages are designed to direct people to your landing page. That's it. Your email subscribers can't become customers if you don't get them to click through to your page.
The key to getting people to visit your landing page is to include a single primary call to action (CTA) in your email message. The reader will be distracted and confused if there are multiple CTAs. They'll leave your email or delete it if they're perplexed.
You want to direct your reader to a specific action. Tease them about the advantages of going to the landing page. The email, CTA, and landing page must be consistent for the best user experience.
Despite the fact that you only have one main CTA, don't be afraid to use it in multiple places. You can include them above the fold, in the middle, and at the end of the email, and then remind them in the P.S.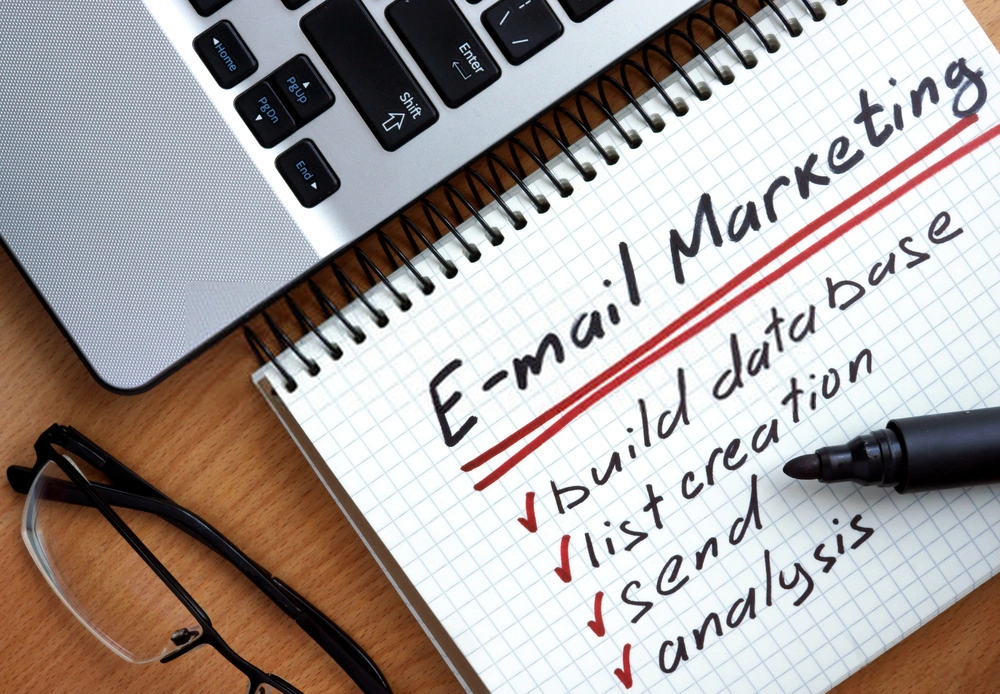 Inspire your audience to respond.
You used to send out your direct mail and then wait for your recipients to respond. It's no longer the case. Email marketing allows you to have meaningful conversations with your prospects today. It's real people who are interested in your company. With that in mind, there are three things you can do to promote this back-and-forth:
• Email subject lines that entice you to open it. Direct your message to your subscribers and assure them of something unique. Automated personalization is the most effective way to do this.
• Use a unique and engaging tone of voice. Someone may open your email, but that does not mean they will read it. Always make sure your message comes across as if it's coming from a real person who cares, rather than a faceless robot.
• Content with a specific audience. Segmenting your email lists by demographics is one of the best email marketing practices. This makes it easy to craft messages that are relevant to each segment's needs and interests, increasing the likelihood that they will convert, engage with you, or at the very least pass it on to someone else.
Here, the goal is to elicit a response from the audience. It may be as simple as clicking a link, but urge them to respond to your emails whenever feasible. It's the most effective technique to demonstrate that you care about your subscribers' opinions.
Double-check that your emails are visually appealing.
Although it may seem self-evident, you'd be amazed how many businesses still send emails that resemble those free, amateur websites from the 1990s. It's critical to maintain subscribers' interest so they'll continue to read your emails after they've been enticed to open them with compelling subject lines. This is the most effective method:
• Use short paragraphs and make sure your keywords and any phrases that are significant to your viewers are highlighted.
• Use bullet points to make it easier for readers to scan over the relevant information.
• Use photos sparingly – you want them to support your point, not dominate it. Furthermore, some email providers will restrict photos since they are perceived as spam signs. Thus, even if the graphics don't load, your emails must make sense.
• Check that your emails are readable on both mobile and desktop platforms. Approximately 70% of emails are opened on mobile apps, according to Campaign Monitor.
Include links to your social media profiles in the eighth paragraph.
One of the essential parts of your email marketing pie should be encouraging your readers to interact with your brand on social media. As a result, a best practice in email marketing is to include links to your social media accounts along with a call to action for recipients to share this promotional offer with their social media followers and friends.
This not only gives you more opportunities to promote your brand but also helps to establish trust between you and your audience. If a visitor has given you their email address, there's a considerable chance they'll also follow you on social media. Allow them to easily follow you.
Send test emails to small portion of your email list before distributing them to the rest of your list. Regularly cleaning your mailing list will improve your sender reputation.
This is something that a lot of firms forget about. They're concentrating on expanding their list and sending emails, rather than cleaning it up. Getting rid of inactive subscribers is part of cleaning up the list.
Gmail, for example, keeps track of how your emails are received. Your reputation as a sender will suffer if you have a low open rate or a high bounce rate. Your deliverability suffers as a result of this. As a result, more of your active subscribers will miss out on your emails as they are identified by email providers.
Furthermore, maintaining inactive subscribers in your database costs you money. That's money wasted on folks who aren't reading your emails or aren't interested in hearing from you any longer.
Your mailing list will need to be updated on a regular basis. Make a list of subscribers who haven't opened your emails in the last 90 days and launch a re-engagement campaign to them. If they don't react, it's time to bid them go.
It may be frightening to remove inactive subscribers from your email list. However, keeping your sender reputation high necessitates this action. It communicates to service providers that you value your readers' inboxes and are not spamming them.
If you want to see your subscribers open and click on links in your emails on a regular basis, you'll need to double-check that each message you send is functional. Sending your messages to employee accounts first allows you to double-check that they look the way you want them to. You should be able to view them in a range of email programs and providers (such as Outlook, Gmail, and Yahoo), as well as on a variety of mobile devices, if possible.
In email marketing efforts, this is a best practice. Sending out mass emails without double-checking the content is akin to getting dressed in the dark for a business meeting. You won't simply look silly if things go wrong; you'll also appear unprofessional!
Organize Your Information
Keep a close check on your statistics, such as how many emails were returned as undeliverable, how many were never opened, and when people did receive your message. The smallest nuances in your data might reveal a great deal about the success of your campaign.
You have even more powerful data at your fingertips if you use Google Analytics for your website. Use custom campaign tracking to see how your emails are driving traffic to your landing pages and how those visitors act once they arrive. You may truly customise your communications for those who desire it using this information.
You should keep an eye on the following metrics:
• Open rate – Indicates whether your emails are being sent to inboxes and whether your subject lines are capturing the attention of your recipients.
• Click rate – Indicates whether the email content is valuable enough for the recipient to respond.
• Unsubscribe rate – If it's too high, it means your audience isn't interested in what you're saying.
• Earnings per Subscriber – Indicates the profitability of your email campaigns and the maximum amount you can spend to acquire a lead.
• When your emails are opened – This tells you when you should send your email marketing to get the best results.
Create a New Subscriber Greeting Sequence
The welcome email receives far more attention than any other. That's because when someone signs up for your lead magnet for the first time, they're at their most receptive.
They're still new to your company, though. They've never heard of your company before.
The welcome sequence is a great way to greet them and tell them about your firm. It's as if you've never met somebody before. It's simply courteous to introduce yourself so that they can get to know you. Use the welcome sequence to guide new subscribers from "stranger" to "friend" status.
You can send a series of emails over time using email providers. The goal is to explain what your company stands for and what they can expect from joining your email list. When you start sending them regular email broadcasts or newsletters, the welcome sequence will get them up to speed, and they will be more responsive.
Send a message when you have something worthwhile to share. Consider your target audience and try to stay as current as feasible.
I wish I had realized that email marketing isn't about the channel or the technology used to deliver the email; it's about the people who receive it. It's all about tailoring the email offer/content to them as much as possible. It's about taking the initiative with marketing and having technology bring it to life, rather than the other way around. Kath Pay is a well-known actress (Founder of Holistic Email Marketing)
When I have something important to say, I know to send an email. Send away if you're providing value to your subscriber's life, whether it's with a fantastic new post or a must-have offer. Don't send unless you're adding value. Joanna Wiebe is a writer who lives in Germany (Founder CopyHackers and Airstory)
In all customer acquisition communications, use email marketing.
I wish I'd realized that email should be used in all of my client acquisition channels, not just marketing. Create more tailored, sales-focused journeys for subscribers who have a higher probability of converting. Patel, Sujan (Co-founder of WebProfits)
Use many channels to distribute your email marketing communications.
I wish I had heard about the benefits of integrating my email marketing campaigns across several media. This may seem apparent, but it was the largest error I made in my early days as a marketer — and one that I still see today. Market with a goal in mind.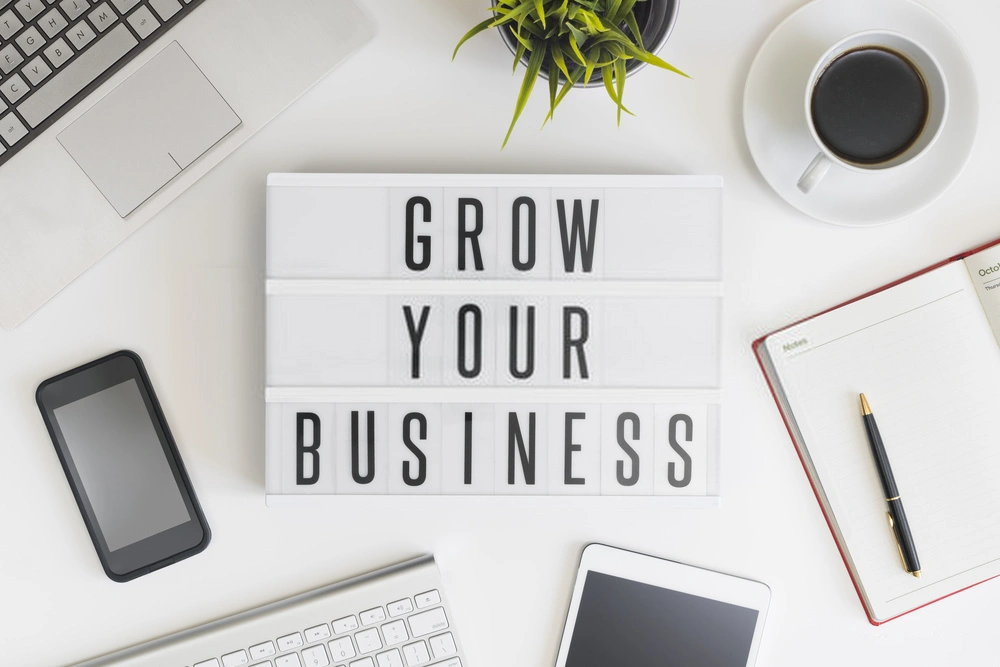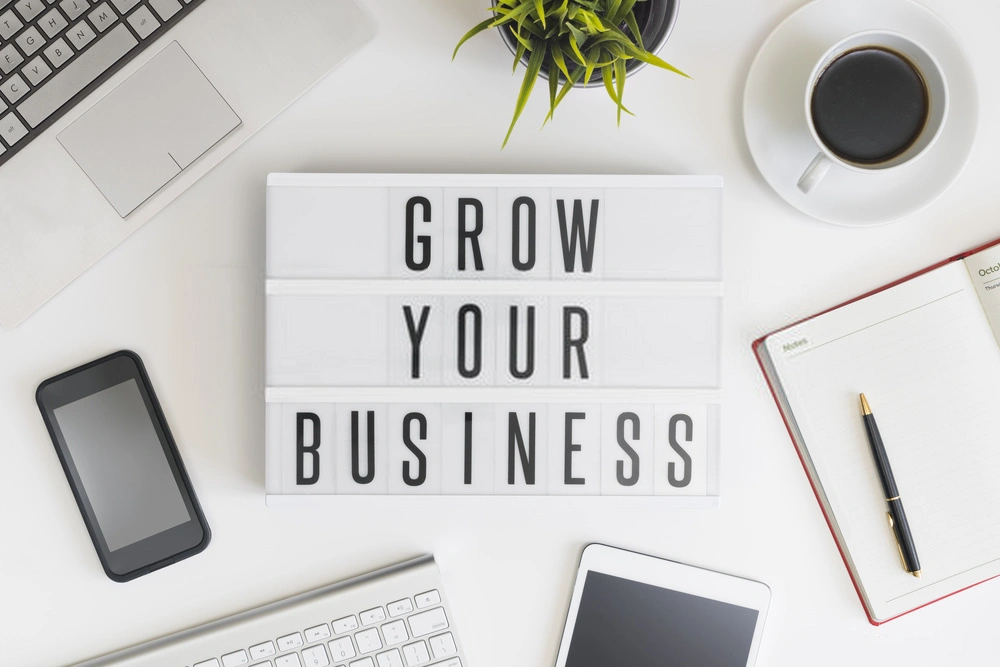 Focus on subscriber lifetime value rather than campaign activity when optimizing email marketing efforts.
The success of the following email sent to that person is influenced by the previous one's success. If we want to improve our subscription results, we should focus on the lifetime value of our subscribers rather than marketing.
Test again and again. It's crucial to conduct A/B testing.
Always test key components of your campaigns to ensure that they are always improving.
When you're new to email marketing, there's a lot to absorb. Wouldn't it be amazing if you could obtain some advice from an expert in the field of email marketing?
The key to success is to test everything. Your audience, you, and your subscription list all evolve over time. To figure out what works best, you must continually test and measure the results. Giesler, Val (B2C Email Expert)
Make your subject line twice as long by using preheaders.
I wish I'd realized the value of preheaders earlier. The ability to double the length of your subject line is quite useful – yet it is sometimes ignored. Khoo, Justin (Founder FreshInBox)
18. Recognize how difficult it is to render emails.
I wish I'd realized how inconsistent email client coding support is, and hence how complicated email rendering is, from the start. Marketers today must develop 'platform flawless' emails that provide the greatest possible experience for consumers of popular email clients. (Research Director at Litmus) Chad White
Email Marketing: What's Next?
Despite the fact that email marketing is one of the oldest methods of interacting with your target audience, it is still changing and evolving. The primary motivation for beginning to use email marketing is the same as it has always been: to promote your company and grow profitable audiences.
It's no longer about relentless product promotion. It's all about evoking an emotional response and increasing engagement these days. Email marketing allows you to engage with your audience, gain their trust, and build a relationship. This is accomplished by demonstrating that your company is willing to offer solutions that no one else can.
Outsourcing to a full-service email marketing agency can accelerate your efforts if your small to the mid-sized organization is aiming to grow through the changes that can be found with email marketing. List building, email nurturing campaigns, email analytics, and content creation are all services provided by our team at Ollyweb Integrated Concepts for B2B email marketing. Businesses have received an average return of 25X for every dollar spent on email marketing. Can you afford to overlook the highest return on investment in digital marketing?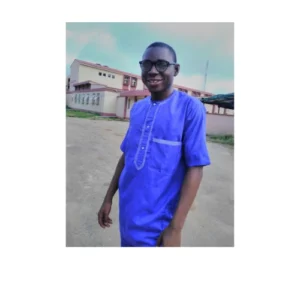 Abdulfatai is a Content Director at Olly-web, where he specializes in Search Engine Marketing (SEM) and Social Media Marketing (SMM). He has over a decade of experience working with businesses to promote their visibility through SEM, SEO, and social media. Abdulfatai believes that great content is the key to success on social media, and his goal is to help businesses grow their following by providing high-quality content that resonates. When it comes to online marketing, Abdulfatai knows how to work hands-on with clients and has a deep understanding of what works best for them.