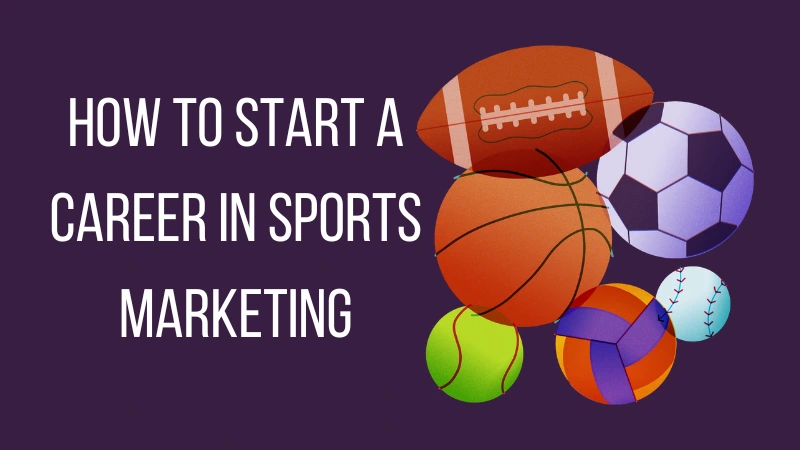 Last Updated on March 5, 2023 by Abdulfatai A. Olamide
Is this your first time hearing about a career in sports marketing? Maybe you already know about this sub-niche of marketing but trying to understand how to start or improve yourself. Don't fret; this article has you covered. Career opportunities in the dynamic and rapidly growing industry of sports marketing abound for motivated individuals.
A wide variety of educational institutions and programs and a wealth of informational resources are available on the web. The most crucial qualities are a strong work ethic and a genuine interest in the sports industry.
Research projects a 20% increase in the sports marketing industry during the next five years. Those seeking employment with an aptitude for sports and marketing have good news.
What is sports marketing, and why would you want to work in that field?
The definition of sports marketing
The term "sports marketing" refers to a subset of marketing that emphasizes the promotion of sporting events and teams and the promotion of other goods and services to the target audience of sports fans.
Promoting sporting events, equipment, or products and services using an athlete or a team is known as "sports marketing."
There is only one reason to use a sports team or individual player. Athletes and teams play the role of influencers, directly affecting the viewing public.
It's a service in which a tangible good or a service mark is promoted. The plan is to help customers market their product or service by using sports as a medium. Similar to other forms of marketing, sports marketing aims to satisfy customers by providing goods and services in return for payment.
Consider a career in sports marketing.
Jobs in sports marketing typically involve working in public relations or advertising for sporting organizations or venues. Public relations firms, advertising agencies, and other media companies that offer marketing services often hire individuals with experience in sports marketing.
Planning events for a particular team, developing advertising campaigns for a sports venue, and making promotional materials for sporting events are all examples of work that might fall under the purview of a marketer in the sporting goods industry.
As with any field, a sports marketer's duties will change depending on the position's hierarchy. Direct marketing, product placement, advertising and branding, and publicity are just some of the more conventional forms of promotion that sports marketers can use.
Some media used to support these promotional efforts include merchandise, brand advocates, and in-game advertisements.
Banners lining the walls of a baseball stadium are an example of in-game advertising. To illustrate, a brand ambassador could be a NASCAR driver who appears in commercials for the company they represent.
Organizational applications like NLF.com Mobile and MLB.com have been vital in how mobile marketing has entered the sports industry in recent years.
Working in sports marketing requires familiarity with marketing in general and sports as a specific industry. Marketers need to hone their writing and communication skills to effectively reach the sports industry, customers, and clients who identify as sports fans. Today's sports marketers must be savvy in digital marketing strategies, including social media and internet promotion.
Since sports fandom is so inherently individual, direct interaction with customers via social media is a compelling means of fostering brand devotion. Sports marketers, it goes almost without saying, also need a deep understanding of the sports they promote.
Understanding the game's rules isn't enough; you must also know the players' and spectators' context, culture, and ethos.
The landscape of sports marketing: How has it changed over the years?
Dramatic shifts have marked the history of sports marketing. Sports marketing has left its mark on popular culture from the days of wooden billboards and baseball cards to the present day of LED Jumbotrons and massive athlete endorsements. There is no better way to build brand loyalty than by appealing to the passion of sports fans.
The three main types of sports advertising are marketing by sports associations like the National Football League (NFL) or Major League Baseball (MLB), marketing products or services at specific events, and general sports promotion to increase public participation.
Sports marketing has a colorful past that mirrors its vivid visuals. To illustrate how much the sports advertising industry has evolved over the years, we've included a timeline of significant historical events below.
Sports are undeniably powerful agents of social change with all the media coverage, social significance, and linguistic and cultural contributions. A marketer who fails to recognize the power of sports as a cultural force will lose customers, particularly men.
It is acknowledged that research in marketing and consumer behavior has largely ignored sports, even though much of this discussion paper is devoted to the practical issues of sponsorship, promoting sports teams, and sports and advertising.
The history of sports marketing is one of tremendous transformation. Product endorsements and name recognition were initially the primary goals of sports marketing. That means that, at the time, businesses were attempting to boost their brand awareness and customer loyalty by forming partnerships with various sports organizations and famous athletes.
However, the advent of widespread television coverage of sporting events prompted a shift in sports marketing toward its current form.
For sports marketers, "what is important today is not that you are exposing your brand, but rather that people are talking about your brand," as Lucien Boyer, President and Global CEO of Havas Sports & Entertainment, put it in one of his speeches. Indeed, it is inappropriate to increase brand awareness through a sponsorship package.
In addition, companies use sports marketing to reach out to devoted fans and potential customers worldwide. For the sake of simplification, let's say that sports marketing is concerned with more than just visibility but also with engagement, interaction, and discussion.
The different types of sports marketing: What skills are needed to succeed in this field?
Promotion of Athletic Events
Sports marketing promotes sports, sporting events, organizations, and teams. We can see a direct connection between this ad format and the sporting world. Organizing or planning a "live" event around a central concept is what this term refers to.
Publicizing or promoting various groups, organizations, and activities is the point. This idea can be seen in action at the Olympics and the Super Bowl. The National Football League (NFL) aims to increase exposure for the Super Bowl, American football, and all the teams involved. Therefore, this sector aims to improve sports participation among the general public.
Sports sponsorship is the second most effective form of advertising.
Using the widespread interest in sports and famous athletes to promote a wide range of products, services, and causes is known as "sports marketing." It's the business of athletes and sports teams endorsing brands and organizations and the business of sponsors trying to sell stuff at sporting events.
When this strategy is employed, multiple advertising channels are deployed to raise awareness of a single product. Sports leagues and federations might be responsible for this sort of advertising. Selling branded merchandise, holding events where athletes can meet their fans, and so on are all examples of a thriving subset of the sports marketing industry.
Promotion at the Ground Level in Sports
Grassroots sports marketing aims to increase participation in sports among the general public. People are encouraged to participate in sports for their health benefits rather than as a source of entertainment. The point is to get more people moving.
It's considered social marketing because it helps the general public. Sports organizations typically promote physical activity to increase sports participation, as well as government agencies and charitable organizations intending to increase youth engagement and decrease healthcare costs.
Essential Skills for a career in sports marketing
Communication
For me, the ability to communicate effectively is paramount. One is the sheer number of people you'll interact with as you sell products and services or work with a marketing team to devise strategies for reaching a specific demographic. Many people have trouble communicating because they are shy, insecure, or focused on themselves when working in teams.
I'd always had a little trouble talking in front of groups, so I took a public speaking course and found it incredibly beneficial. Another aspect I detested was collaborating with others on a project.
It wasn't easy because I usually prefer to do things entirely on my terms and with complete autonomy. In areas where I lacked expertise, however, I discovered the opposite to be accurate, which brings me to my next key takeaway.
Teamwork
Because you'll probably have to collaborate with others at some point in your career, learning to work well with others is crucial. Some people think it's great, while others don't. I was usually the one who had to put in the most work, so it was natural for me to be among those who found the experience unpleasant.
My perspective on teamwork shifted as I gained experience in my field of study and realized that others were willing to lend a hand when needed.
Working with people who are in entirely different fields can yield unexpected benefits, so this collaboration was not only beneficial but essential. Everyone involved in the project brought a unique perspective and set of experiences to the table and helped facilitate the transition to working life.
Project Management
A sports marketer's responsibilities include, but are not limited to, event planning, promotion, meeting with merchandise and sports organizations, and budget management. Planning and careful consideration are always required before taking action on a task.
The experts recommend using a board or planner to help you keep track of your ideas and obligations. Given how frequently people and their preferences change, getting started on a project as soon as possible after acquiring it is crucial.
Acquiring Knowledge of Objectives
It would help if you constantly considered the business side of things and how they relate to sports. As a team or business, all employees must understand the mission and goals of the organization.
Consider what it would be like to go through the motions of attending school and classes every day without ever really understanding why you're doing so.
It's a waste of time that won't help you improve yourself in the long run. The same holds when promoting sporting events professionally. Your strategy or clients will always need to evolve to meet the situation's needs.
Sports marketing and its difficulties
Because so many want to work in sports marketing, it can be challenging to find senior-level openings. One positive indicator of a profession's health is that its practitioners are generally content to stay in the field.
However, if promotions aren't consistently handed out, it can be tough to rise through the ranks over time. In sports marketing, women face a steeper uphill battle than their male counterparts for employment and promotion because of the industry's preponderance of men.
If you want to become an expert in sports marketing, which paths should you take?
As a first step, it's essential to investigate your choices.
Career opportunities in sports marketing are as varied as the sports themselves. Think about what could go wrong and adjust your next steps accordingly. Jobs in sports marketing include those in the following categories:
Sports agent and PR pro
Administrative roles in sports organizations: Account Manager, Athletic Director
Business Development Director, Vice President, Sports Agent, and More!
When you settle on a course of action, you can fine-tune your approach accordingly.
Find the Right School and Stay in It
Getting a job in sports marketing typically necessitates a four-year degree. Marketing and journalism are the fields that will make you the most marketable upon graduation. However, the following degrees are in the same general area and may also be helpful:
Business, economics, and sales courses are essential no matter what your major is. All of these are fundamental to successful advertising.
To improve your sports marketing skills, you should:
An interest in sports and strong verbal and written communication skills are the foundation for a rewarding career in sports marketing. But several other skills are essential for genuine success in this area.
Strong project management skills will not only ensure that all team members are on the same page and that tasks are completed on schedule but will also impress your superiors and business associates.
Campaign management expertise is also required. Success can be accelerated by using all available means to disseminate news of the event or announcement in a timely, efficient, and exciting fashion. (Plan.Build.Execute.) Vision and strategic planning are two additional critical areas for development.
While these strengths will grow stronger with time and experience, demonstrating an early ability to link audiences with brand identity (and the delivery process) will set you apart from other candidates and set you on the path to success.
Become an Applicant Now!
The sports marketing industry is ripe with openings for ambitious individuals. If you are looking for a job in public relations, event sales, promotions, or any related field, you should know that you have your pick of several potential employers.
Collegiate athletic programs
Teams from the National Football League, the National Basketball Association, and the National Hockey League
Arenas and other sports facilities
Soccer leagues and teams
Tennis leagues, clubs, and groups
Jobs In Sports is the most current sports employment resource in the United States. Sign up now to search through thousands of sports management job postings and find the perfect position for you.
Make the Most of Internships
The ideal position may not be available when you're ready to begin your search. An internship in sports marketing can provide a great introduction to the field.
As an added bonus, it looks fantastic on a resume and separates you from the thousands of other people who are also trying to break into the sports industry.
Opportunities like internships can help you in many other ways as well.
It allows you to try out different career options
You could get paid for your trouble.
Excellent chances to meet other professionals in your field
Increase your skill set by picking the brains of established experts.
Among its benefits is a smoother entry into the workforce.
Working in sports marketing can be rewarding for people of all personality types because of the high-energy environment and the chance to contribute to a team while doing something they are passionate about.
Learn how to How to Start a Digital Marketing Agency
The best places to find information about sports marketing careers and how to get started in the industry
Sponsorship.com – An IEG publication and online hub for the sponsorship industry, it covers the topic from the buyer, seller, and seller's perspectives. A subscription to IEG Sponsorship Report, the company's publication, and other exclusive content is available for signup.
Additionally, those looking for work can access a comprehensive job bank at no cost.
There is a website dedicated to sports business called SportBusiness.com. Sports marketers from all over the world read this magazine published in the United Kingdom. Being global, it features competitions in sports that are less common in the United States, such as soccer, rugby, cricket, and F1.
In contrast, if you're looking for a job at an agency, you can expect to deal with clients who care about major international sports leagues and competitions.
SportsBusiness Daily and SportsBusiness Journal are the most trusted news outlets in the United States for the sports business, but they require a paid subscription to access them.
The publications publish daily and weekly and provide data on fan demographics, attendance, spending habits, viewership, and other metrics that can be used to create profitable sponsorship programs.
Wrap up on how to start a career in sports marketing in 2023
To advance your career in sports marketing, you should first send your resume to appropriate institutions and begin building professional relationships. There will be a higher need for skilled sports marketers in 2023, so get a head start on your career.
You'll have to take care of a few things first. Understand the market and its significant participants first. Second, compile a work that effectively presents your abilities and experience. The third piece of advice is to connect with other experts in your field and participate in industry gatherings.
Finally, participate in continuing education opportunities to keep abreast of developments in your area and adapt quickly to new circumstances.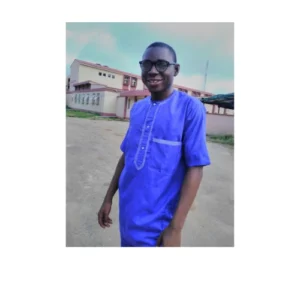 Abdulfatai is a Content Director at Olly-web, where he specializes in Search Engine Marketing (SEM) and Social Media Marketing (SMM). He has over a decade of experience working with businesses to promote their visibility through SEM, SEO, and social media. Abdulfatai believes that great content is the key to success on social media, and his goal is to help businesses grow their following by providing high-quality content that resonates. When it comes to online marketing, Abdulfatai knows how to work hands-on with clients and has a deep understanding of what works best for them.