Last Updated on October 29, 2022 by Abdulfatai A. Olamide
Is Email Marketing effective as a Powerful Marketing Tool?
Many experts believe that email marketing was doomed from the start due to the rise of social media and subsequent corporate investment.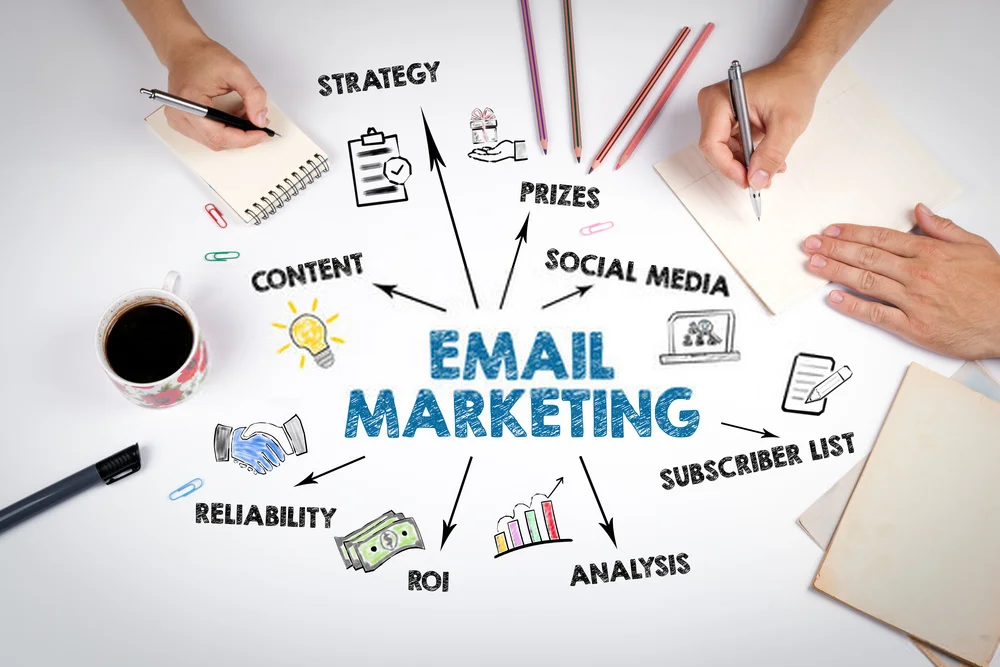 Those who believe that email marketing is no longer effective, however, overlook the fact that when this strategy fails, it is because the email's content does not correspond to the recipients' interests.
Despite the fact that obtaining information about segments can be difficult at times, according to Ascend, 51 per cent of marketers believe that the tool's success is frequently hampered by a lack of relevant information about their contacts.
Another corporate failure is the constant sending of emails; 78% of recipients claim to have cancelled their email subscriptions because they are receiving too many (Hubspot 2016). This way, you can cut down on the number of emails you send out and stop spamming people with company information.
Without a well-thought-out strategy, efficiency is impossible. Aside from being relevant, the content must have some call-to-action to encourage them to click where we want them to.
There are numerous benefits to using email marketing. It has the potential to increase revenue, produce new customers, and assist in customer retention when implemented correctly. While social media sites must first engage users in order to convert them to consumers.
You can choose from a variety of communication tactics while using email marketing, including the ones listed below:

• Commercial: When promoting promotions or a new product, these methods are regarded as the most classic and are designed to stimulate impulsive behavior.
• Loyalty: This type of marketing tries to strengthen customers' bonds with the brand or firm in order to increase sales.
• Informational: These campaigns are primarily designed to keep customers informed about upcoming events or to solicit feedback on a certain service or product.
• Location: This is a method for informing people where the real store is located so that they can go there and become consumers.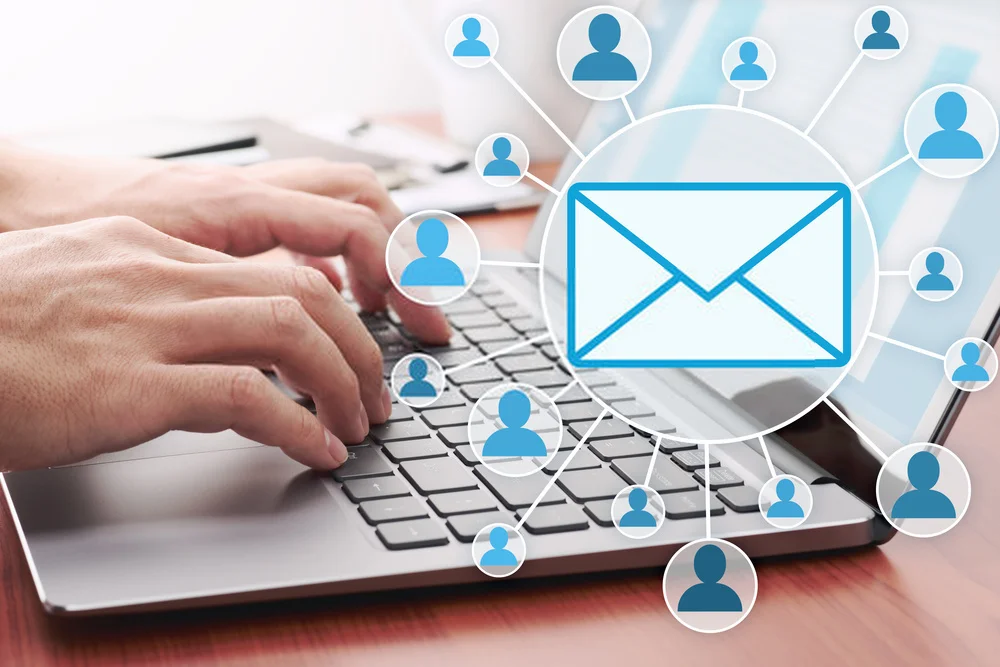 Companies can benefit from these techniques when they're combined with relevant content. Unlike social media, email marketing has a subscriber base that is already interested in the topics that businesses send out. They have the option of reading or not reading the emails.

Content is now censored by social media platforms, and it does not reach all users. Email marketing is up to 40 times more effective than social media. According to the same survey, the buying process takes three times as long on social media as it does on traditional media.

McKinsey & Company's research
According to statistics, email marketing has a growing potential. According to the Channel Preferences Survey, 91% of individuals check their email at least once every day. They also prefer to get company information via email, according to reports.
92 per cent of internet users have at least one email account, according to the Fourth Source website. That is, unlike social media, almost everyone has email. However, not everyone has a social media account, which might make reaching and covering the intended segment difficult and limited.
These statistics dispel any doubts regarding the utility of this technology, which should be included in a company's digital strategy, as three out of four respondents say it helps them achieve good results.
One of its benefits is the ability to communicate in a more personal and tailored manner, as well as the fact that it allows for and facilitates data analysis, which aids in determining whether the company's goals are aligned with the outcomes.

This tool also allows you to conduct A/B tests, which will help you figure out which email is the most effective, as well as target your audience and raise company awareness by sending emails weekly or monthly.
The recipient will remember your business, allowing you to use retargeting to reach consumers who, for example, abandoned their shopping basket on your website. They'll receive an email reminding them that they have items in their shopping cart.

A Mailchimp account, for example, allows you to send up to 12,000 emails every month to a list of up to 2,000 contacts for free. Paid plans are reasonably priced.
The advancement of mobile devices and their greater use is one of the major reasons leading to their growth. According to Marketing Land (2015), two-thirds of emails are accessed on smartphones or tablets, and 75% of Gmail users access the service using them. Responsive emails have a 40% open rate (Clickz 2015).

In terms of 2020 trends, geolocation is beginning to gain traction, allowing for hyper-segmentation and the ability to contact customers who are in close proximity to a real business, for example. Because video has a higher positive response, it is a fantastic alternative to think about.
Thus, email marketing is far from dead in the year 2021, and it offers businesses numerous benefits and opportunities to investigate. The outcomes will be seen with proper practice and a well-thought-out strategy developed by reputable digital marketing organizations.
In 2022, is email marketing effective beyond this present moment?

Everyone enjoyed email when the internet was first readily available. We'd be ecstatic when something new and intriguing arrived in our email. Today's email consumers are skeptical of unknown communications and picky about who they let into their mailbox. As a result, many business owners wonder, "Is email marketing still a viable and productive strategy for small businesses?"
Yes, to put it bluntly.

Email marketing can be a highly efficient way to engage with clients when done correctly, and it should be a part of practically any small business marketing strategy.
Still, have doubts? Here are three compelling reasons why email marketing is relevant in 2022.
E-MAIL IS ACCESSIBLE TO EVERYONE.

When it comes to marketing your business online, we recently wrote an article about how you should "fish where the fish are." Simply put, you should concentrate your marketing efforts on channels that your target audience currently uses. This notion is commonly used to describe social media networks such as Facebook, Twitter and LinkedIn. What if I told you there is a pond where almost all of the fish live? Every day, all the time
I'm referring to e-mail, of course. Email is used by over 4 billion individuals on the planet (yes, billion with a b). Let's look at it from a different angle. Email users outnumber those who use Facebook and Twitter combined. Furthermore, the vast majority of Americans check their email on a daily basis. And when we say "every day," we mean a lot of times a day. Email notifications don't have to wait till you return to your desk anymore, thanks to smartphones in everyone's hands (so 1998!). Email is seen, read, and responded to 24 hours a day, seven days a week.
So, regardless of who your target audience is, email marketing is likely to reach them, making it applicable to practically every industry.
IT IS EXTREMELY EFFECTIVE TO USE EMAIL MARKETING (WHEN DONE RIGHT)

Most Americans, as previously stated, check their email several times every day. Email newsletters are the most effective content type for securing and nurturing leads, according to the Content Marketing Institute's 2020 B2C Benchmarks, Budgets, and Trends report.
"However, don't people despise getting spam emails?" you might wonder. They do, in fact, You should never, send a junky text or irrelevant content. Instead, the email you send should contain useful information that your recipients will find valuable. You will establish trust with your email contacts by sending personalized and helpful material, and that trust will lead to relationships, expanded business reach, and sales!
Your audience will interact with you if you provide them with useful material that is tailored to their requirements. They will unsubscribe if you are sending spam. As a result, refrain from spamming. Bring value to your ideal customer, whatever that means to them.
AFFORDABILITY IN EMAIL MARKETING

That's true. It comes at a very low cost. You may contact consumers for pennies per each message sent with email marketing. The majority of small business entrepreneurs operate on a tight budget and must find creative ways to stretch each dollar as far as possible. Email marketing is low-cost to start and low-cost to keep up over time. What the icing on the cake!
The basic fact is that email marketing is more effective than practically any other type of marketing communication in reaching your target market, and it can be done at a fraction of the expense of other strategies. It only takes a little time and effort, but you may easily outsource that work.
Conclusion

It goes without saying that expanding your contact list is crucial. "The larger your list, the more conversions you'll get," Kath Pay, CEO and founder of Holistic Email Marketing, says. "Ensure your subscribe form is above the fold, in a prominent, easy-to-access position on your website," she recommends to small business owners. Place this form on each page of your website."
Consider email marketing to be one of the most effective tools for launching and growing your small business. It is efficient, inexpensive, and effective.
You might be thinking of how to accelerate your marketing growth, we will always be available to help you take your campaign to the next level. Contact Us Today.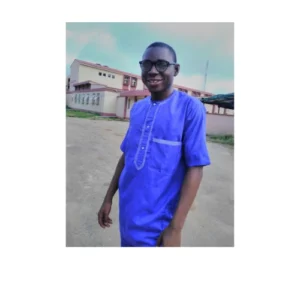 Abdulfatai is a Content Director at Olly-web, where he specializes in Search Engine Marketing (SEM) and Social Media Marketing (SMM). He has over a decade of experience working with businesses to promote their visibility through SEM, SEO, and social media. Abdulfatai believes that great content is the key to success on social media, and his goal is to help businesses grow their following by providing high-quality content that resonates. When it comes to online marketing, Abdulfatai knows how to work hands-on with clients and has a deep understanding of what works best for them.