Unveiling Lucrative Online Opportunities in 2024
Last Updated on October 6, 2023 by Abdulfatai A. Olamide
The digital landscape is teeming with potential for those seeking to bolster their income in 2024. While you may be familiar with some well-known platforms that offer monetary incentives for tasks like surveys, blogging, and affiliate marketing, there exist hidden gems waiting to be discovered. In this comprehensive guide, we will navigate through seven clandestine websites that have the power to amplify your earnings. No need to scour search engines; the best-kept secrets for making money online are right here.
The Secret Seven: Your Path to Online Wealth
Discover seven covert websites that can boost your earnings in 2024:
BestMark

Unlock the Mystery: BestMark, a renowned mystery shopping company, stands as a pinnacle in customer experience and employee satisfaction platforms.
Your Role: As a field representative, you'll embark on journeys to restaurants and service-based businesses, reporting back on your experiences.
Rewards Await: BestMark offers compensation through direct deposit, PayPal, referral bonuses, or gift cards. Your services encompass:

Evaluating free meals or services.
Assisting companies in enhancing their customer service through feedback.
Exploring new businesses and services.

Gigwalk

Brand Intelligence at Work: Gigwalk, a brand intelligence platform, empowers businesses by paying you to complete tasks in your local area.
Task Variety: The tasks are diverse, straightforward, and often simple. Examples of Gigwalk assignments include:

Testing apps.
Verifying addresses.
Capturing photos of local businesses.

Medium

Your Written Wealth: Medium is a treasure trove for aspiring writers looking to monetize their content. Here's how it works:

Write and publish your material on the platform.
Gain income when your content gains traction, measured by reading time and referred memberships.
The entry requires an application, but upon acceptance, additional monthly income becomes a reality.

Rumble

A Video Hub with a Difference: Rumble, an innovative video platform, web hosting, and cloud services provider, operates in a manner similar to YouTube.
Content Monetization: Here's a glimpse of the rewards you can reap:

Earn $50 when your video is approved by one of Rumble's partner companies.
Enjoy a $100 payout if your video graces Rumble's homepage.

Side Hustle Database

Your One-Stop Side-Hustle Shop: For those seeking swift cash online, the Side Hustle Database is an invaluable resource.
Diverse Opportunities: The database boasts a plethora of options, ranging from selling birthday cards to teaching English. The earnings vary depending on your chosen side hustle, but rest assured, real money-making potential awaits.

Sweatcoin

Monetize Your Steps: Sweatcoin, an innovative app, presents a unique opportunity to bolster your finances while prioritizing your health.
Step Up to Earnings: Sweatcoin rewards your daily exercise with digital currency, which you can:

Spend on items from numerous brands and retailers.
Cash out or donate as you see fit.

Teachable

Empowerment Through Education: If you possess expertise in a particular field or are an educator at heart, Teachable opens doors to earnings.
Your Path to Profits: Opportunities include creating and selling online courses, digital downloads, or coaching. Here's how it works:

Design your course and add content using Teachable's user-friendly software.
Commence selling.
Customize your pricing without the hassle of course delivery or payment processing; Teachable handles it all.
The Roadmap to Online Earnings
The internet is a vast realm, ripe with both pitfalls and opportunities. Navigating this digital landscape becomes even more fruitful when you uncover secret websites that offer untapped money-making potential. To ensure your success, diligent research to find the site that aligns with your needs is paramount.
Frequently Asked Questions
Q1: What is the best website for earning money online?
A1: Several websites offer opportunities to earn money, but the best-kept, high-potential secrets include Teachable, Sweatcoin, Speechify, Rumble, Gigwalk, and BestMark.
Q2: Which websites allow you to earn real money?
A2: The following websites provide opportunities to earn real money:
BestMark
Rumble
Medium
Task Rabbit
Speechify
Teachable
Q3: How can you make legitimate money ASAP?
A3: If you're looking to make legitimate money quickly, consider platforms like Gigwalk, Sweatcoin, or the Side Hustle Database.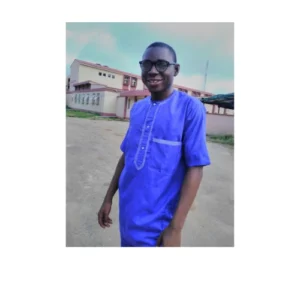 Abdulfatai is a Content Director at Olly-web, where he specializes in Search Engine Marketing (SEM) and Social Media Marketing (SMM). He has over a decade of experience working with businesses to promote their visibility through SEM, SEO, and social media. Abdulfatai believes that great content is the key to success on social media, and his goal is to help businesses grow their following by providing high-quality content that resonates. When it comes to online marketing, Abdulfatai knows how to work hands-on with clients and has a deep understanding of what works best for them.