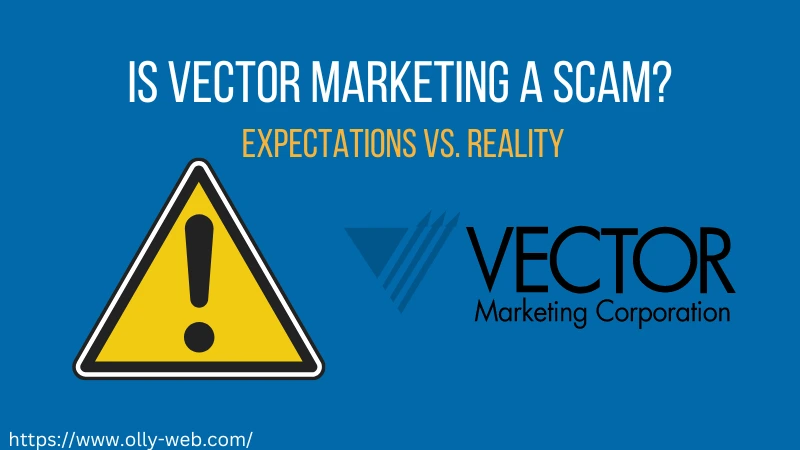 Last Updated on February 4, 2023 by Abdulfatai A. Olamide
The Vector Marketing company offers free initial training and conveniently skips over Network Marketing and Multi Level Marketing. As a result, the company's announcements are more akin to a job offer than an opportunity to sell a product or service. Multi Level Marketing and Network Marketing are small businesses or self-employment. The company has since gotten into trouble with the US Federal government for misclassifying these programs.
Is Vector Marketing a Scam?
Unlike other MLMs, Vector Marketing claimed that it is not a pyramid scheme. Instead, the company uses contractors to sell Cutco products to prospective distributors. This method involves hiring college students
as sales representatives. While this practice may seem a little sketchy, the company has an A+
rating from the BBB and reports $273.8 million in sales
in 2019 alone.
It's not a pyramid scheme.
Despite what the name implies, Vector marketing is not a pyramid scheme. Its business model is based on word of mouth. You don't need any previous experience to become a sales representative for the company. You will be asked to follow a script, hold a sales demo, and offer pitches. Unlike typical pyramid schemes, Vector hires people with zero sales experience and pays them a commission when they make a sale.
Vector Marketing has been the subject of controversy due to accusations that it is a pyramid scheme. However, the company is not a pyramid scheme or multilevel marketing company. Prospects who want to become sales representatives should be aware of how commissions work and how much work is involved in making a sale.
If you're worried that Vector marketing is a pyramid scheme, you should read their disclosure statement carefully. Their policy is to state that they are not pyramid schemes but instead are a sales and marketing division of Cutco. This differs significantly from a pyramid scheme, where sales representatives are responsible for recruiting new reps. This way, Vector reps have more control over their earnings. Unlike other pyramid schemes, Vector is not a get-rich-quick scheme, which means that you'll need to work hard to make a profit.
Unlike other multilevel marketing companies, Vector Marketing is not a pyramid scheme. It requires members to sell its products, not recruit others. Instead, sales representatives make money from commissions and base pay for qualified appointments. The company's website is clear about this. Whether it's a pyramid scheme or not, Vector marketing is worth checking out. If you want to earn a significant amount of money quickly, you'll be able to do so by recruiting other people.
Vector Marketing has settled a lawsuit over the marketing practices of its sales representatives. This lawsuit was filed in 2014 when a distributor sued Vector marketing. In this case, the distributor was drugged and molested on a sales call. In addition, the company did not pay the sales representatives who attended mandatory training. They also did not pay the division managers.
Many people think Vector marketing is a pyramid scheme, but this isn't true. The compensation plan is very similar to a multilevel marketing company. You earn a base salary plus a commission from your customers' purchases. Unlike most multilevel marketing companies, the company uses word-of-mouth and virtual marketing to recruit representatives.
Another significant difference between Vector marketing and a pyramid scheme is the structure of the business model. A pyramid scheme requires a product to sell. As a result, most people who join a pyramid scheme will earn nothing. They will need to recruit more people to make the business profitable. In addition, a pyramid scheme is illegal in most countries.
To join Vector Marketing, you must be willing to spend money on training. It requires a significant amount of time upfront but has a low commission structure. This may be the right business for you if you can afford a knife. A knife set, for example, costs around $1400. Once you sell $1000 worth of knives, you receive a 15% commission.
There are numerous benefits to joining Vector Marketing, including competitive pay, flexible hours, and personal development. However, it is only suitable for some people. Besides earning a paycheck, you'll be learning communication skills, and it pays weekly. You will get a base pay of $15 each week.
Another big difference between Vector marketing and a pyramid scheme is that it pays independent contractors. Independent contractors are required to make home visits, visit homes, and do in-home demonstrations. In addition to base pay, they get a loaned knife for in-home presentations. If they don't like the blades, they can return them and get a new set.
Some legal issues have plagued the company. In 2008, Arizona's Attorney General discovered that Vector was not paying its salespeople minimum wage. In 2011, the company settled a class action lawsuit for $13 million. In addition, in Wisconsin, a class action lawsuit was filed against them for failing to pay their salespeople minimum wage.
A controversial direct sales company can take advantage of students seeking a wage. Their ads promise lucrative employment with flexible hours and base pay of $25 an hour. In the past, the company needed to provide a clear job description and used misleading advertising tactics to lure students.
It's not a multilevel marketing company.
This company has had numerous complaints regarding its recruitment practices and vague job descriptions. Although the company does offer free initial training, its business model is questionable. In many cases, representatives are required to sell products to their friends and families rather than recruit new members. And the company has been the subject of several lawsuits. In Wisconsin, Vector Marketing was forced to stop recruiting after being found in violation of state law.
A distributor sued the company in 2014 after she was allergy drugged and raped during a sales call. In 2017, the company agreed to pay a settlement to settle a class-action lawsuit against the company. This was the result of complaints that Vector Marketing failed to pay sales representatives, division managers, and other people who acted as their sales reps. The lawsuit resulted in an award of US$6.75 million for the distributors and associates.
The Vector Marketing company is a direct sales arm of Cutco Corporation, a company that manufactures high-quality kitchen knives. The company allows its sales representatives to sell the knives to others in exchange for a 10% cut. The company has faced a lot of scrutiny over the years, and its reputation is often tarnished with accusations of multilevel marketing and pyramid schemes. However, the company stands behind its business model.
Vector Marketing is a direct sales company that produces high-quality knives. Its most popular products are its knife block sets, backed by a lifetime guarantee. The knife block sets are made of oak wood with a finished edge and contain thirty-two blades. Unlike other multilevel marketing companies, Vector Marketing is not a pyramid scheme. In addition, it doesn't require you to recruit other people to join.
Vector Marketing has faced several lawsuits over its recruitment practices. In 1990, the Arizona Attorney General filed a class-action suit against the company after discovering its deceptive recruitment methods. This lawsuit resulted in a settlement of $13 million. In 2011, the company settled a separate lawsuit with salespeople in Wisconsin. In addition, the company paid a settlement to one of its distributors, who sued the company for not paying them minimum wage.
The company's sales and marketing division sell its products directly to consumers. However, its policies comply with federal rules and regulations. The company has been found to meet the requirements of the Federal Trade Commission.
Some cases centered on the company's failure to pay sales representatives who completed mandatory training. Despite the settlement, the company still needs to pay sales representatives who attend three-day sales training sessions. In addition, it does not pay its contractors for training sessions. This has prompted a class-action lawsuit by line managers who believed that they should be paid as employees.
A multilevel marketing company pays its sales representatives based on the number of people they recruit. Multilevel marketing companies are known for their cult-like company cultures. Critical thinking is discouraged, and representatives are often chastised for questioning company policies. These companies also encourage isolation from others. When people leave, they are often labeled as failures or bad people. Sometimes, they are not even allowed to contact former family members.
Vector Marketing was founded in 1981 in Philadelphia, Pennsylvania. It was initially a joint venture between Case cutlery and Alcoa. It was established as a cutlery distributor. However, in 1985, Alcas Corporation purchased Vector in a buyout agreement, forcing its founders to restructure the company. Today, the company has expanded to Canada with a gross profit of over $500 million annually.
Conclusion on Vector Marketing Model
In the online environment where everyone is looking for quick money, it is advisable to understand any business model you come across and do your due diligence before engaging in such business. Keep your effort and money to a good sustainable business. It cannot be proven that vector marketing is a scam, even though the business model needs to be revised.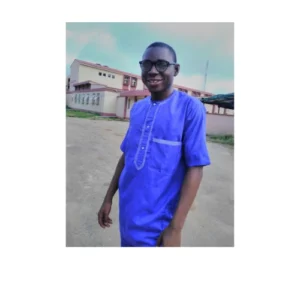 Abdulfatai is a Content Director at Olly-web, where he specializes in Search Engine Marketing (SEM) and Social Media Marketing (SMM). He has over a decade of experience working with businesses to promote their visibility through SEM, SEO, and social media. Abdulfatai believes that great content is the key to success on social media, and his goal is to help businesses grow their following by providing high-quality content that resonates. When it comes to online marketing, Abdulfatai knows how to work hands-on with clients and has a deep understanding of what works best for them.