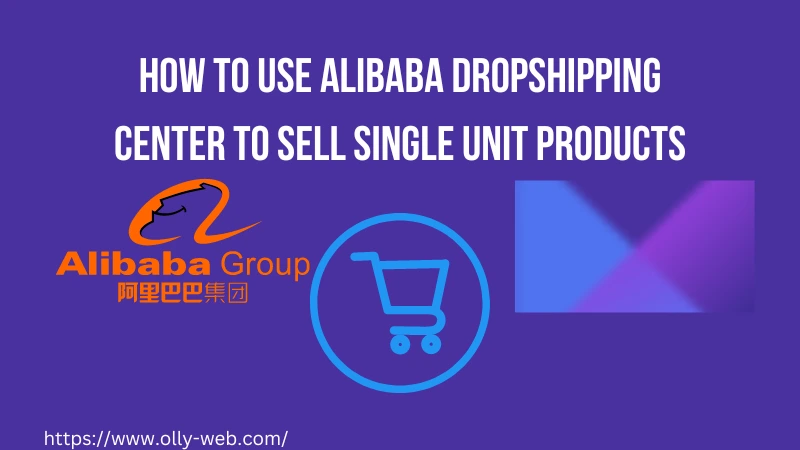 Last Updated on February 4, 2023 by Abdulfatai A. Olamide
Alibaba's dropshipping center lets you filter products by category and input your preferred "Ship to" location. Once you've narrowed your selection, you can view product details and even save a winning product to your import list. This process is easy and free! However, it's important to keep a few things in mind before you get started.
Buying from Alibaba
Buying from Alibaba is a relatively safe way to purchase products at wholesale prices. However, you should consider several factors before making the final decision. Prices are one of many factors – the MOQ (minimum order quantity) and payment terms are equally important. You should also be sure to communicate well with your supplier. Getting a quick response from your supplier is also crucial to the success of your business.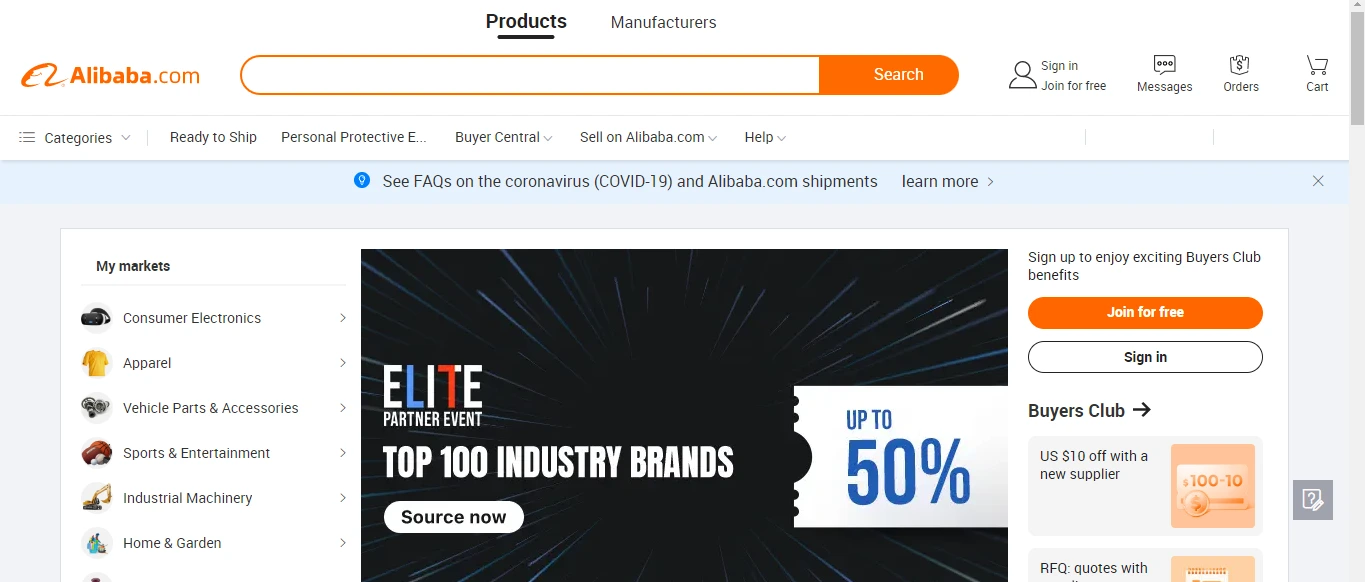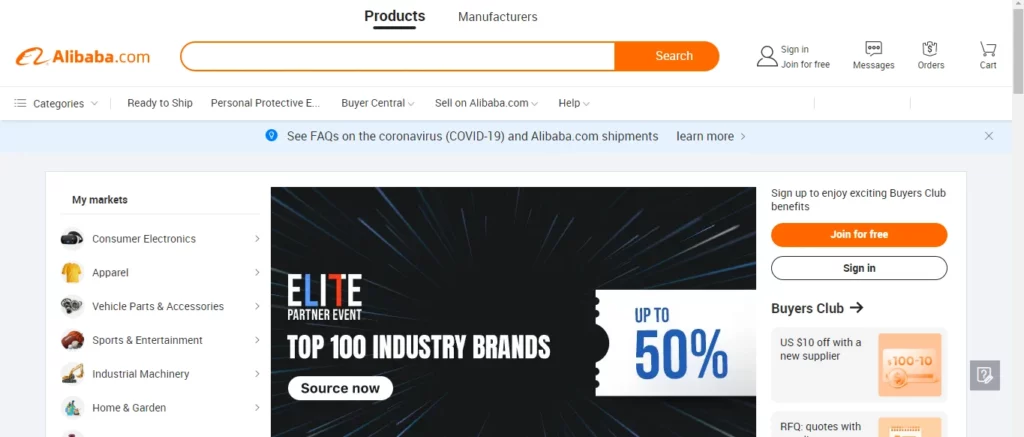 Alibaba is a large marketplace with over one million products, which is ideal for dropshipping. The site has more than 150,000 sellers and ten million buyers from over 190 countries. Select a few suppliers and do some comparison shopping to find the best ones. Alibaba also has a variety of payment methods, including PayPal.
Alibaba has a personal area where you can post your inquiries and ask for quotes. You will need to choose a username and password. You should also describe the products you want to buy, the minimum amount you are willing to pay, and how you would like to receive them. Once you've sent your request, the seller will contact you with a quote. Please note that Alibaba only acts as a platform for product suppliers and does not own the products.
Alibaba is an incredible resource for finding goods at cheap prices. It has thousands of suppliers, but there are still some things you need to consider before purchasing from Alibaba. For example, you should never buy brand-name goods from the site. If you want to purchase brand-name products, you should buy them directly from the brand. This way, you can avoid counterfeiting issues. However, keep in mind that many sellers need to monitor their listings for counterfeits. As a result, numerous counterfeit listings are available on Alibaba.
Before making any purchases from an Alibaba supplier, know their business details. You should also make sure your supplier has a verified status. A verified supplier will have a golden icon on their product page and profile. This means that they have undergone an external third-party assessment of their factory.
Buying from AliExpress
Buying from AliExpress can be a challenging experience. The shipping options may be different from the fastest or the safest, and you may have to wait for your package for up to 40 days. However, you can take a few precautions to avoid any problems. First, always check the shipping method and be aware of its limitations. AliExpress offers China Post Registered Mail or Standard Shipping for small parcels, which usually take 35 to 40 days to arrive. Depending on the item, shipping options are also expedited and tracked. Usually, this option will cost between twenty and seventy dollars.
If you need more clarification on the quality of a product, AliExpress offers a money-back guarantee. If you are not happy with your purchase, you can return it for a full refund up to sixty days after purchase. It's a great way to ensure your satisfaction and avoid buying junk.
AliExpress also offers free shipping, although the delivery can be slow, and you may need a tracking number. However, you can always file a complaint if you need help tracking your package. Also, you should know that your order may be lost or damaged in transit. If you are still waiting to receive it in a timely manner, check with your local post office. Larger electronic devices, such as computers, are likely to get held at a local post office.
As with all purchases, there are risks associated with buying online. Always read reviews about a product or seller before making a purchase. It's also important to choose a reliable supplier if you need help with how to get the best deal. However, the price of an item on AliExpress is usually competitive with the price in the United States, and you should be reassured.
When buying online, it's important to ensure that the seller has a high track record and a good reputation. A seller with thousands of satisfied customers is less likely to have problems with the products you buy. You can check the feedback for a seller on their page to see if there are any negative reviews. Buying from a reliable seller is essential if you want to buy tech from China.
Buying from Modalyst
Recently, Alibaba and Modalyst announced a strategic partnership and are combining their strengths to unlock the potential for Alibaba dropshipping for Alibaba buyers. With this new partnership, Modalyst can power buyers on Alibaba to sell single-unit products and send them directly to their customers.
The platform is free to use and offers access to millions of products from Alibaba and other suppliers. The platform also offers customizable branding and supports small indie vendors. Integrating with your existing online store is easy, and the team is responsive and transparent. If you are looking for an affordable, reliable way to source products from Alibaba, Modalyst is the perfect fit.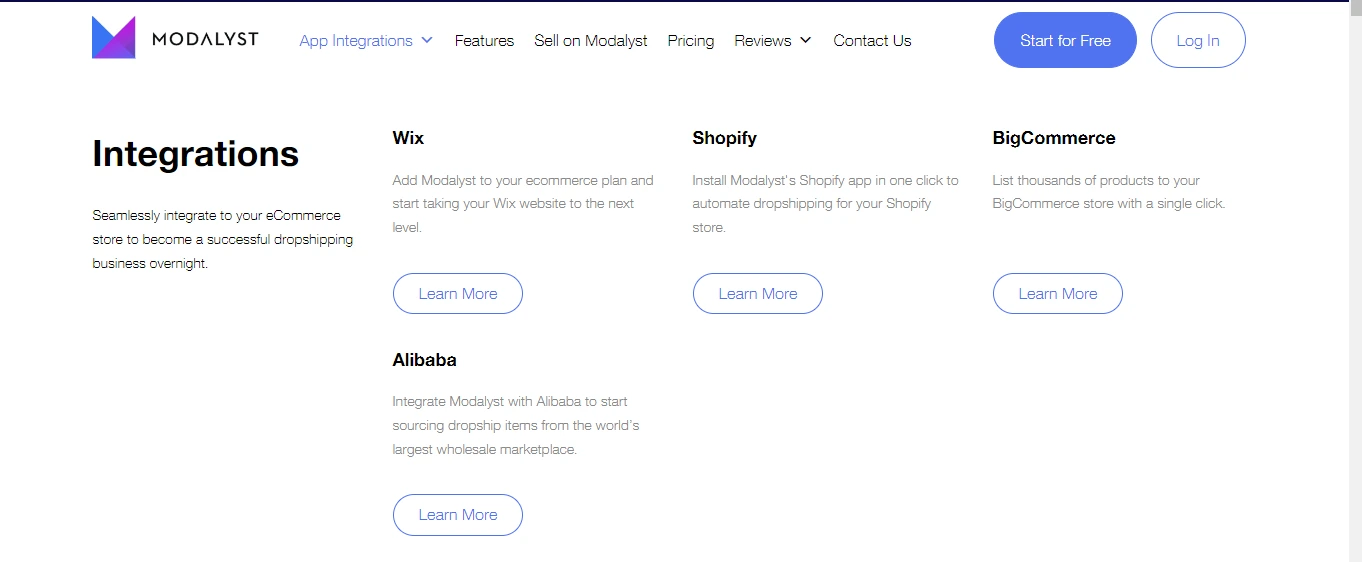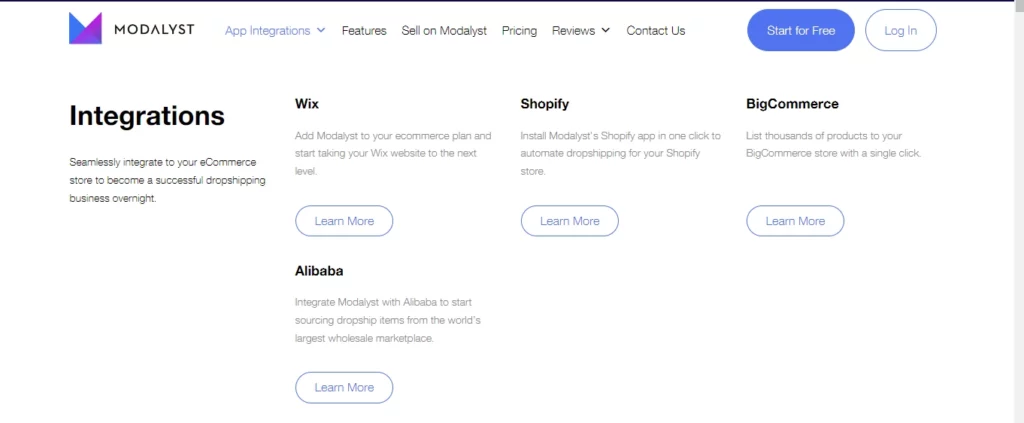 When buying from Chinese suppliers, you can choose between a variety of payment methods. For example, you can use Telegraphic Transfer, which guarantees your payment to your supplier almost instantly. However, you must be aware that Chinese suppliers would rather receive full payment before they start production. Furthermore, bank transfers can be costly and risky. To reduce risk, some suppliers offer an escrow service, which holds the funds on your behalf until the order is delivered.
Choosing the right supplier for your Alibaba dropshipping business is vital. Alibaba offers a diverse range of products, from the consumer electronics and apparel sectors to the home and garden, vehicles, and accessories categories. Other categories include gifts and crafts, timepieces and jewelry, sports & entertainment, and shoes.
Once you have found your supplier on Alibaba, the next step is to contact them to set up a partnership. You will need to decide on the minimum order size and preferred payment method and finalize your order. Once you find a suitable supplier, you can contact them to sell your products.
Setting up Alibaba Dropshipping System
Once you have chosen your product category, you can start selling on Alibaba. There are more than 20 million products available for you to choose from. You can even sell items that aren't in the dropshipping center. To sell those items on Alibaba, you can search for them and add them to your import list. You can edit the product details, including name, description, and variants. You can also add images to the product. You can then push these products to your store.
In order to begin your Alibaba dropshipping business, you need to find suppliers who offer a wide range of products. You can choose from large suppliers, like AliExpress, or small suppliers, such as Spocket. Smaller suppliers may be better suited for your business if you want to sell specific items.
When setting up your dropshipping system on Alibaba, choose your payment method. Both Alibaba and AliExpress offer payment options that are easier for beginners to use. AliExpress also offers payment plugins that allow you to integrate your dropshipping system with your website.
The most important thing to remember when setting up a dropshipping system on Alibaba is to make sure that the quantity of goods you buy on Alibaba is high enough to cover all your costs. If you buy in bulk, you'll get a better price. Secondly, you'll be able to make a higher profit.
Lastly, make sure you test your products. Many sellers on Aliexpress sell defective items, either unintentionally or to maximize their profits. To avoid this problem, you should test each product before selling it to customers. This can be accomplished by purchasing one or three samples from each supplier.
A Guide to Alibaba Dropshipping
1. You should first start looking for things to sell
Similar to comparable markets like eBay, shopping on Alibaba and navigating the directory are relatively simple processes. You can either explore the different categories or search for the item you need.
You can use one of two methods to find what you're looking for on Alibaba. For instance, if you type in "dog security," you'll get thousands of hits for various products. Another option is to change the drop-down menu's Product selection to Suppliers and look for companies that produce only the goods you need.
2. Have a look at the pages that include the product listings.
While you are looking for a supplier on Alibaba, a few items on the product listing page deserve your attention.
3. Get in touch with the vendors
Knowing how to safeguard oneself better when conducting business on the other side of the world, you can begin contacting potential vendors. Email, social media, and WeChat will likely be your primary means of communication with foreign suppliers.
Vendors will frequently employ a translation service like Google Translate to read and respond to your email. Bear in mind that machine translation is still a developing art form; you should anticipate the possibility of errors and misunderstandings.
If you want your message to be understood, ensure your emails are brief, well-organized, and error-free. The manufacturer will benefit from this, and you'll get better answers.
4. Submit a quotation request
Getting started with Alibaba purchases is as easy as sending a request for quotation (RFQ). Nonetheless, the quantity and quality of responses you get can significantly improve by taking a few extra minutes to design your email.
5. Try to bargain for what you want
You can start negotiating with suppliers once you've had preliminary contacts with multiple vendors and understand their prices, minimum order quantities (MOQs), and payment terms. As discussed in the section on making the most of your Alibaba shopping experience, minimum order sizes are typically flexible and open to negotiation. Remember that successful negotiations result in a win-win for all parties, and use some pressure without going overboard.
6. Think about what you can do
When learning how to buy from Alibaba, the next step is to compare and contrast your potential purchases. It's important to remember that there are other factors besides cost, MOQ, and payment conditions to think about. You should consider how each vendor responded to you and how soon they did it.
You should get off to a good start with your supplier since good communication is essential to the success of your organization.
Comparison of the benefits and drawbacks of Alibaba Dropshipping
Business owners typically look to Asia, particularly China, as a source of raw materials and components because of the region's comparatively cheap labor and production rates. Manufacturing in Asia can often be done at much lower costs than in North America or other regions. Indeed, with access to low-cost factories in other countries, launching a drop-shipping operation would be easier.
Even though lower product prices are fantastic, there are other reasons Asia is a desirable location to locate a supplier.
| | |
| --- | --- |
| Pros | Cons |
| Less expensive production | Customers view it as poorer quality and riskier. |
| Smaller firms can (typically) expect more accommodating service from their suppliers, who are more likely to cooperate with them and provide orders of lower volume. | Lower quality control and working conditions in production. |
| Extremely numerous potential vendors | There needs to be more safeguarding of ideas and creations. |
| For many products, Asia may be the only place where they are manufactured. | Overcoming a language or communication barrier can be challenging. |
| Services like Alibaba, which provide everything a customer could need to make a transaction, have streamlined the process of finding and dealing with suppliers. | Proving the source and paying a visit can be a hassle or expensive. |
| Retailers should be aware of the disadvantages of relying on wholesale from foreign suppliers and the benefits. | There will be a delay in shipping. |
| | clearance of goods via customs and import |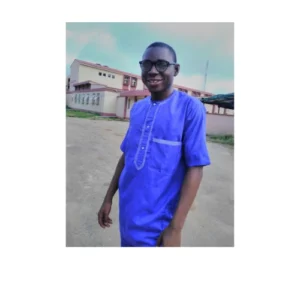 Abdulfatai is a Content Director at Olly-web, where he specializes in Search Engine Marketing (SEM) and Social Media Marketing (SMM). He has over a decade of experience working with businesses to promote their visibility through SEM, SEO, and social media. Abdulfatai believes that great content is the key to success on social media, and his goal is to help businesses grow their following by providing high-quality content that resonates. When it comes to online marketing, Abdulfatai knows how to work hands-on with clients and has a deep understanding of what works best for them.