Are Google Ads Worth It? – 10 Things You Need To Know!
Last Updated on August 5, 2023 by Abdulfatai A. Olamide
Are Google Ads worth it? You might have asked yourself this question before. Is It Worth It to Advertise on Google?
Absolutely. Google Ads are worthwhile because they offer businesses of all sizes a cost-effective way to reach a virtually limitless, targeted audience. You can start, stop, pause, or even change your bids at any time.
Wouldn't it be great if you could press a button and customers would automatically arrive on your website when they're looking for your product or service? It's not that simple, unfortunately. You can certainly tip the tables in your favor with the right digital marketing strategies.
We use SEO, SMM, SEM and PPC at OllyWeb Integrated Concept to help our clients cut through the clutter of a crowded digital market. Here's why Google Ads are worthwhile, and how they can help even the smallest business compete.

Are Google Ads worth it? If they do, What Is the Process of Creating Google Ads?
Google Ads, formerly known as Google AdWords, is a popular pay-per-click (PPC) advertising platform.
In essence, you select targeted keywords and place bids on them based on the amount of money you're willing to spend per click. Keywords are specific words or phrases that are frequently used in searches for your product or service.
Your ads will appear above organic search results on search engine results pages when a user performs a search that includes your keywords.
This significantly increases your chances of attracting new customers based on the search terms and keywords they use in Google.
Google Play, Google Maps, Google Images, and even the Google Shopping tab all feature search network ads.
With the Google Display Network, you can broaden your reach by placing targeted display ads on your audience's favorite websites, YouTube videos, mobile ads, and even Gmail.
You are charged the amount you bid for that keyword each time a user clicks on your ad (usually $1-3, but it can go much higher in highly competitive niches). The beauty of Google Ads is that it allows you to do just that. Because you only pay when someone clicks on your ad, it's simple to keep track of how much money you're spending on advertising.

Here's Why You Should Use Google Ads
Google is, without a doubt, the most widely used and popular search engine. With 1.2 trillion annual queries, 3.5 billion daily users, and 40,000 searches per second, it's safe to say Google Ads provides marketers with a virtually limitless number of options for increasing brand awareness and sales.
Google search gives you access to an unrivalled potential audience that is actively looking for your products, services, and content. Search, display, and video results are distributed across three networks.
Let's take a closer look at why Google ads are so valuable.
1. Pay-per-click (PPC) advertising produces faster results than SEO.
The time it takes to see results is the most significant distinction between SEO and PPC.
You'll get results almost immediately with Google Ads. Seriously. You could start receiving new traffic within minutes of your ad being approved.
Simply enter your carefully researched targeted keyword list, set your maximum bid and budget, and traffic could begin to flow the very next day.
It takes a long time to see results with SEO… Several months, on occasion.
While SEO is important for long-term success, PPC is all about getting results right away.
2. Potential that is boundless
With millions of keywords to bid on and new ones being added daily, Google Ads is a scalable marketing strategy. As a result, the size of your target market is practically limitless.
Are you ready to increase the number of visitors to your site? Add some new words to the list! Have you developed a profitable PPC campaign? To get even more clicks, increase your daily spending.
Keywords are ranked according to a bidding system in Google Ads. Your position can be improved by bidding higher. So, if you're currently in position four, increase your spending and you might be able to move up to position two with a good quality score.
The world revolves around money, and the higher you rank, the more traffic and clicks you'll receive. By increasing your bid, you can reach out to as many potential customers as your budget will allow.
3. Awe-inspiring analytics and performance tracking
Google Ads is a free tool that comes with a wealth of useful and insightful analytics. It enables you to quickly A/B test your ad copy and landing pages in order to maximize ROI, which is crucial for any successful digital marketing campaign.
The pay-per-click statistics not only show you how well your ads are performing, but also suggest how you can improve them. They provide information on everything from average cost per click and ad position to conversion rate… and much more.
Your CTR, CPC, keyword search volume, ad quality score, and ad position ranking are all visible at a glance. It's simple to see what works and what doesn't and to make changes as needed.
You can compare PPC and organic search data side by side by linking your Google Ads to your Google Analytics account. All of this information can help you spend your marketing budget more wisely and back up your decisions with upper management.
4. Control and Flexibility
A Google Ads campaign can be paused and reactivated at any time without incurring any penalties. This flexibility allows you to better manage your marketing budget, and there is no money wasted because there are no contracts or fixed terms.
5. Gain a Competitive Advantage over Your Rivals
Your competitors will always try to steal your traffic and sales through SEO and PPC, no matter what industry you're in. However, by increasing your bid on the right keywords with Google Ads, you can outbid them.
Let's say your competitors invest in SEO and outrank you in the SERPS. With a smart PPC strategy, you can raise your bid and defeat them.
If they're running a PPC campaign, all you have to do is outbid them to knock them off the first page of results with a good quality score.
You can use paid search to not only cost your competitors clicks and traffic, but also to direct that traffic to your own website. You're basically stealing their traffic and redirecting it to your own.
6. Ensure that the playing field is levelled.
Many people believe that the person with the most money wins, however, this isn't always the case. When it comes to determining which ads to show, Google puts quality and relevancy first, just as it does with organic search results.
The better the user experience, in Google's opinion, the more relevant the ad is to the user query. And, if a consumer has a positive experience with Google, they are more likely to stick with it.
As a result, Google places equal weight on ad quality and relevancy as your maximum bid per click. As a result, advertisers that develop high-quality, optimized advertising don't have to bid as much as those who create poor-quality, irrelevant ads.
Sure, some relevant keywords will be more expensive than others (the financial industry is notoriously pricey), but better quality advertisements can lead to better ad positions and reduced prices—even for small business owners with a limited marketing budget.
In a nutshell, here's how it goes:
Quality Score = Relevancy + User Experience
Quality Score + Maximum Bid Per Click = Ad Rank
As a result, adverts with the best Quality Score and CPC rank first.
7. Ads from Google come in a variety of formats.
Google Adwords started out as a simple text-based ad service in the year 2000. Although many of the original capabilities are still available, Google Ads now has a plethora of new options to assist users in attracting and retaining new clients.
The platform now gives amazing personalization and control over the ad experience, with features like site links, social proofing, location targeting, ad extensions, and eCommerce purchasing advertisements.
Special ad formats are available to cater to the demands of various industries, including hotels, restaurants, and automobile manufacturers. You can also include interactive maps and high-resolution photographs, as well as other rich virtual features.
There's a strong chance you'll find qualities that make your services and products more desirable to your target audience, no matter what business you're in. And because it's Google, you can expect new features and formats on a regular basis.
8. Use Engaged Customers to Target Potential Customers (Similar Audiences)
We're all familiar with the procedure. You're looking for a specific product or service, so you type it into Google, and it returns page after page of SERPs, with the most relevant ads and websites for your search appearing first. As a result, you select the first result that catches your eye and begins shopping.
What Are Google Ads' Drawbacks?
Google Ads, like everything else, have their drawbacks. To begin with, learning how to find the right keywords isn't always straightforward. While you're learning, you could easily waste a lot of money and time with little to show for it. Your ad could be seen by the wrong people… or never seen at all if you don't use the right keywords.
You must also understand negative keywords, bidding, and how to create effective ads and landing pages, as well as be willing and able to devote the time necessary to monitor and tweak your ads as necessary. It isn't a process that you can set and forget.
Don't forget that once you stop paying for Google Ads, all of those new clicks will disappear. It may take longer to see results with SEO, but they will accumulate over time.
That's why many businesses opt to use a boutique marketing agency like OllyWeb Integrated Concept to combine both strategies and other SMM strategies.
We'll conduct keyword research to identify the most promising business opportunities in your field. After that, based on a thorough examination of your competitors and target market, we'll advise you on which keywords are best for paid ads and which are best for SEO.
This is our line of work, and we can save you time and money while also increasing your return on investment.
Recap: How to Make Google Ads Work for You
Going in blind is akin to flushing money down the toilet, so do your homework first. Partner with a digital marketing agency to establish a budget, keywords, ad groups, and high-quality landing pages before you start writing ad copy.
Once your ads are live, monitor your Google analytics and make any necessary adjustments to your campaign. Make sure conversion tracking is turned on so you can see what's working and what's not.
If you're just getting started, it's a good idea to hire a digital marketing agency to keep an eye on your ads and analytics while you learn. They can then make adjustments as needed to ensure that your campaigns provide you with the best possible return on your investment of time and money.
Is It Worth It to Advertise on Google?
Absolutely. Google Ads are worthwhile because they offer businesses of all sizes a cost-effective way to reach a virtually limitless, targeted audience. You can start, stop, pause, or even change your bids at any time.
For small businesses with a limited marketing budget, the pay-per-performance pricing model is a huge plus. You can also avoid competing with large brands with large advertising budgets by focusing on long-tail, niche, and local keywords.
Although niche and local keywords may not receive as many clicks as broad terms, they are far more effective at driving conversions, which is what matters most.
PPC campaigns must be meticulously managed and monitored, as we at OllyWeb Integrated Concept are well aware. However, they are well worth the investment because they can yield a high return on investment in a short period of time. You don't have to believe us. We can back this up with case studies. The most significant benefit of Google Ads is that they appear before organic search at the top of the search results page. This means you're reaching out to your target audience at a time when they're interested and ready to respond.
Google Ads also allows you to customize your targeting options, from specific search terms to age, location, and even hobbies and interests.
You can be in front of potential customers at the exact moment they're looking for your service or product if you choose the right keywords, bid the right amount, and create a relevant, high-quality ad.
9. Local and niche market precision targeting
If you run a local business with an online presence, Google Ads is a great way to reach out to potential customers in your area. In fact, 72 per cent of local searchers go to a store within five miles of their current location. That isn't a trivial sum!
With Google Ads, you may include a clickable phone number, enable location and call extensions, and display your address. You can even set geographical range limits to focus on your local market rather than competing with national companies.
Google Ads also has the benefit of being keyword specific if you're in a niche market. This helps you to narrow down your target demographic and ensure that your ad is seen by the correct individuals, resulting in cheaper ad spend and more leads.
Let's imagine you own a snow removal company in Buffalo, New York. If you bid on a broad match phrase, such as "home services," you'll soon deplete your ad budget with little return. That's because you'd be up against everyone who provides home services, not just in your neighborhood, but globally.
As a result, bidding on terms like "snow removal services in Buffalo" makes a lot more sense. Because your PPC advertising is targeting a niche demographic that is especially looking for the service you offer, you would not only spend less money to run your ad but you would also likely experience a far greater conversion rate.
10. Spending is simple to keep track of.
When you start a pay-per-click ad campaign, you define important characteristics that make it simple to track your expenditure. You choose how much you want to pay per click, and you only pay when someone clicks on your ad.
Simply make a daily budget to keep track of your spending. That budget will be used by Google to calculate your monthly spending. Every day, your spending will fluctuate, but by the end of the month, you'll have stayed inside your budget.
What Is the Difference Between Google and Facebook Ads?
So, how do Google Ads and Facebook sponsored ads differ? Is there a difference between them? Well, that relies entirely on your company's objectives.
Because they each offer various targeting tactics that correspond with the functionality of their respective platforms, some businesses choose to run both Google Ads and social media paid advertisements.
They can help businesses increase brand awareness and visibility, generate leads and sales and get the most out of their advertising dollars.
The difference is that Facebook advertisements (also known as sponsored social) aid in the discovery of new clients by applying criteria that target users based on their hobbies, interests, and online activities. It's an excellent approach to get the word out about a new product that doesn't yet have a large amount of search traffic.
Google Ads, on the other hand, helps you find new clients by bringing them to your website at precisely the right time when they're ready to buy.
Do you want us to help you take your business to the Next Level? Contact Us Today at Ollyweb Integrated Concept to get Started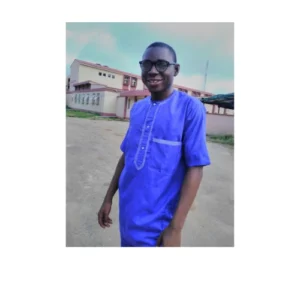 Abdulfatai is a Content Director at Olly-web, where he specializes in Search Engine Marketing (SEM) and Social Media Marketing (SMM). He has over a decade of experience working with businesses to promote their visibility through SEM, SEO, and social media. Abdulfatai believes that great content is the key to success on social media, and his goal is to help businesses grow their following by providing high-quality content that resonates. When it comes to online marketing, Abdulfatai knows how to work hands-on with clients and has a deep understanding of what works best for them.