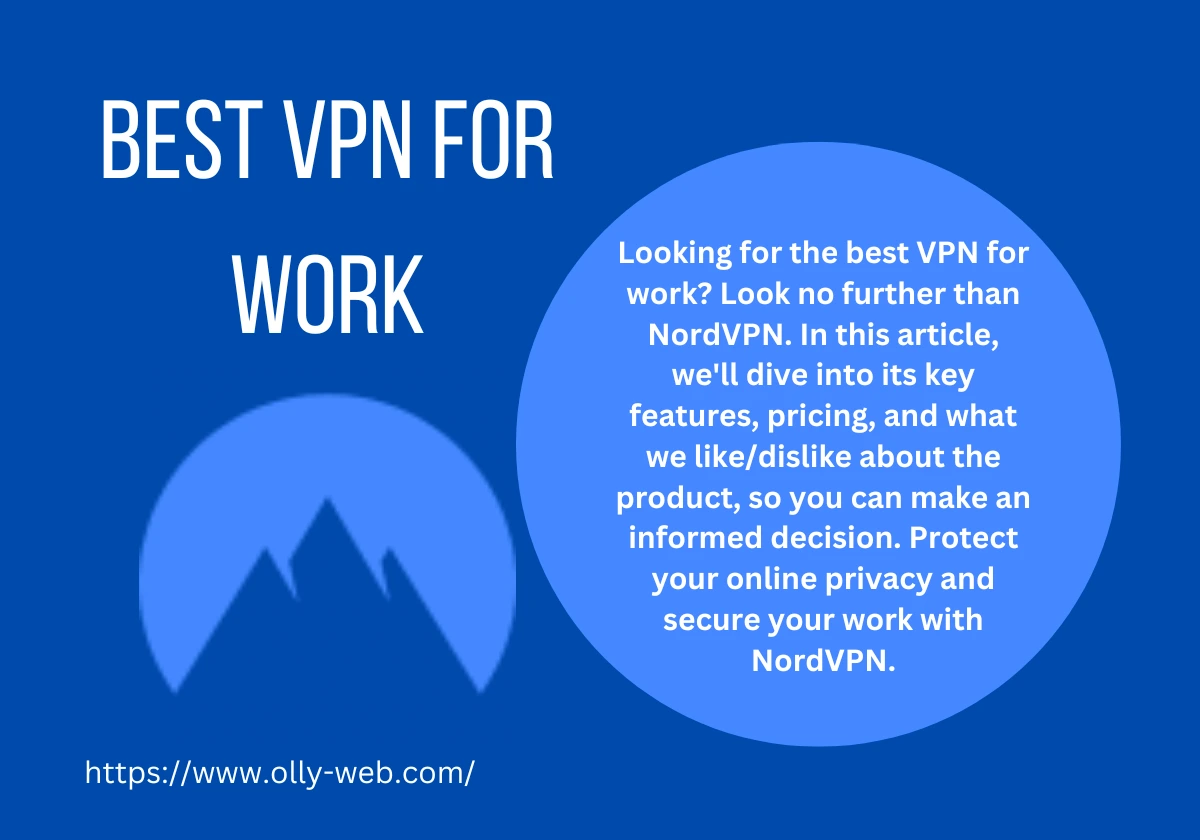 Last Updated on February 28, 2023 by Abdulfatai A. Olamide
If you're looking for the best VPN for work, NordVPN is a great choice. NordVPN provides robust security and privacy features, making it ideal for remote workers and freelancers. In this article, we'll dive into the key features of NordVPN, its pricing, and what we like and dislike about the product.
Best Overall for Work: NordVPN
NordVPN is the best overall VPN for work, offering exceptional security, privacy, and speed. With a vast network of over 5500 servers in 59 countries, NordVPN ensures that your internet connection is always fast and stable.
NordVPN
supports all major platforms, including Windows, Mac, iOS, Android, and Linux, making it a versatile VPN for work.


NordVPN offers strong security features like military-grade encryption, automatic kill switch, DNS leak protection, and ad and malware blocking. These features ensure that your online identity and browsing history remain private, and your internet connection remains secure.
NordVPN also offers a suite of security extras, including NordPass (a password manager), NordLocker (encrypted cloud storage), and NordVPN Teams (a VPN solution for businesses). NordVPN Teams is ideal for businesses, as it allows organizations to manage multiple users from a single account, making it easier to secure your remote workforce.
Key Features
Military-grade encryption
Automatic Kill Switch
DNS leak protection
Ad and malware blocking
NordPass
NordLocker
NordVPN Teams
Large network of servers in 59 countries

User Experience
NordVPN provides a user-friendly experience, with easy-to-use apps for all major platforms. The apps are well-designed, making it easy to connect to a server, select a location, and manage your preferences. NordVPN also offers fast and responsive customer support through live chat, email, and phone.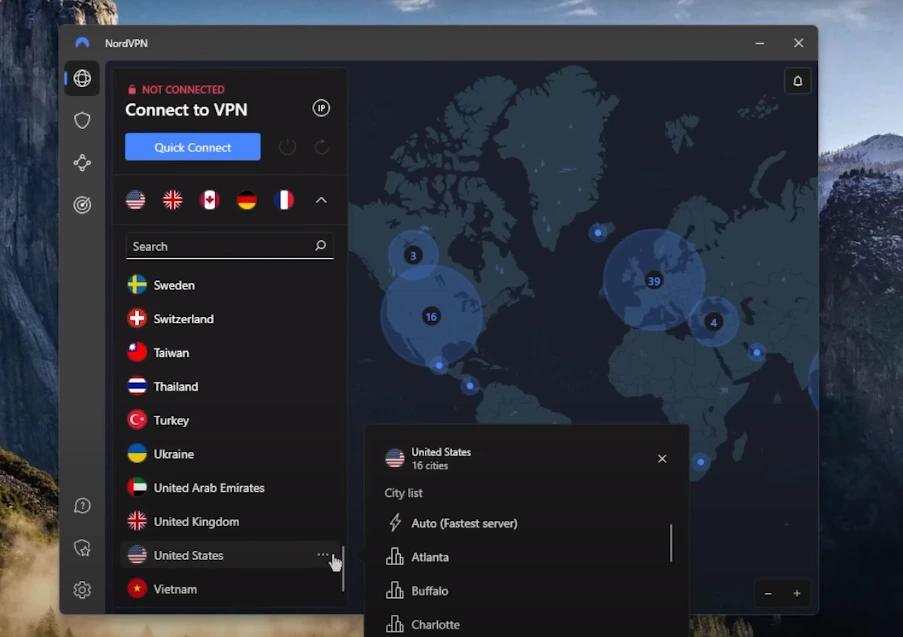 Pricing
NordVPN offers affordable pricing plans, with the 2-year plan being the best value. The 2-year plan costs $3.49 per month, billed every 2 years, with a 30-day money-back guarantee. NordVPN also offers a 1-year plan at $4.92 per month, billed every year, and a monthly plan at $11.95 per month.
NordVPN also offers occasional discounts and promotions, which can provide significant savings. For example, NordVPN is currently offering a Complete plan that includes NordVPN, NordPass, and NordLocker for $3.99 per month for the first 2 years.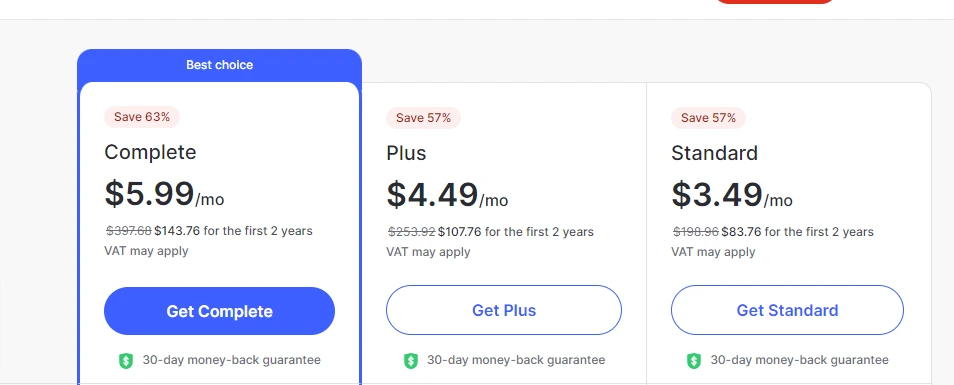 What I Like/Dislike About NordVPN
What I Like
A vast network of servers
Strong security features
User-friendly apps
Fast and responsive customer support
Affordable pricing
What I Dislike
Occasionally slow speeds
Inconsistent streaming performance
Product Updates
NordVPN has a history of consistently updating its products and services to maintain their security and privacy features. One of the recent introductions is NordLynx, a new VPN protocol that offers faster speeds and improved security.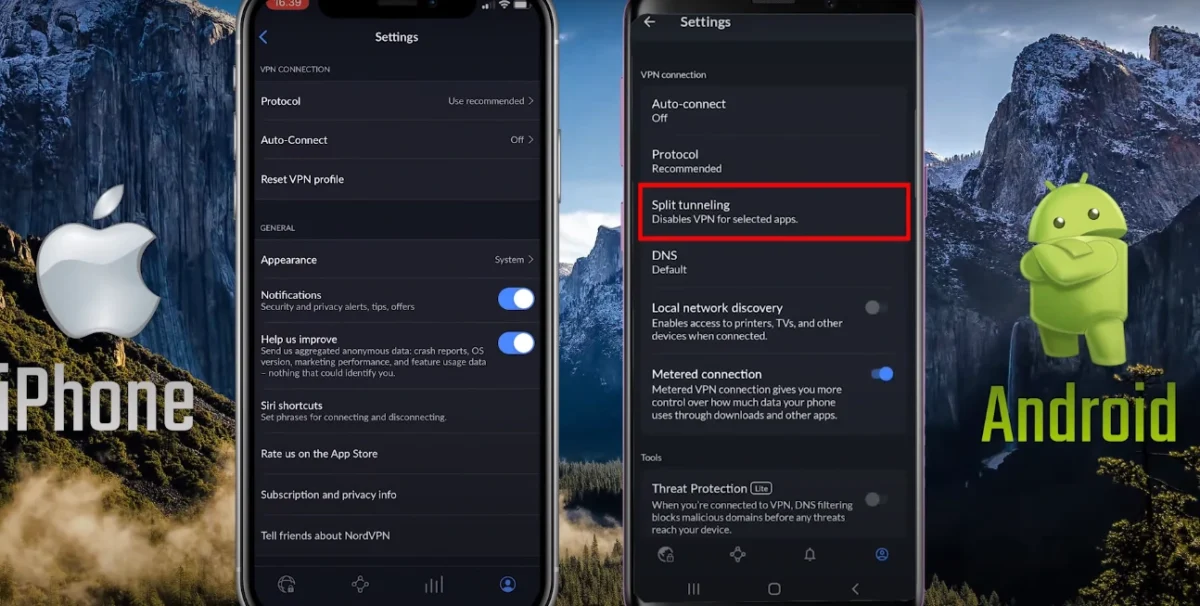 This protocol is based on WireGuard technology, which is a lightweight and faster VPN protocol than its counterparts. NordLynx has been praised for providing a stable and fast connection and is available on all NordVPN apps.
Moreover, NordVPN is also focused on improving its streaming performance with dedicated servers for streaming services such as Netflix and Hulu. This feature allows users to access streaming content from different regions and countries, expanding their entertainment choices.
Additionally, NordVPN's SmartPlay technology automatically routes traffic through the best VPN server to optimize streaming speeds.
That being said, NordVPN's robust security features, affordable pricing, and user-friendly interface have made it a top choice for remote workers and freelancers.
The company also has a commitment to privacy, with a strict no-logs policy, ensuring that users' online activities remain private and secure. Furthermore, NordVPN offers a 30-day money-back guarantee for new users, providing them with a risk-free trial period.
What is VPN?
A VPN is a technology that allows you to connect to the internet securely and privately by creating a secure and encrypted connection between your device and the internet. It enables you to access the internet as if you were on a private network, even if you are using a public Wi-Fi network.
Brief history of VPNs
VPNs have been around for over two decades, originally used by businesses to securely connect their employees to company networks. Over time, they have become more popular among individual users due to concerns about online privacy and security.
Why Use a VPN?
There are several reasons why you may want to use a VPN:
Securing Internet connection: A VPN encrypts your internet connection, which means that any data you send or receive is protected from potential eavesdropping and hacking.
Protecting personal data: A VPN also hides your IP address and online activity from your internet service provider (ISP), advertisers, and other third parties. This can help protect your personal data and online privacy.
Bypassing geo-restrictions: A VPN can also help you bypass geo-restrictions, which are limitations placed on certain online content based on your geographical location. With a VPN, you can connect to a server in a different location and access content that may not be available in your region.
How VPNs Work
Encryption and decryption: A VPN works by encrypting your internet connection using advanced encryption protocols. Encryption ensures that any data sent or received over the internet is scrambled and unreadable to anyone who might try to intercept it.
Tunneling
A VPN also creates a secure tunnel between your device and the internet. This tunneling protocol protects your online activity and data by preventing unauthorized access.
Protocols used by VPNs
There are several encryption protocols used by VPNs, including OpenVPN, L2TP/IPsec, PPTP, and IKEv2. These protocols offer different levels of security and speed, so it's important to choose the right one for your needs.
Types of VPNs
There are two main types of VPNs: Remote access VPNs and site-to-site VPNs. Remote access VPNs allow individual users to connect to a private network from a remote location, while site-to-site VPNs connect entire networks together.
VPN Features
Kill switch: A kill switch is a feature that automatically disconnects your internet connection if your VPN connection is lost. This prevents your internet activity from being exposed if your VPN fails.
Split tunneling: Split tunneling allows you to route some of your internet traffic through the VPN while allowing other traffic to bypass the VPN. This can be useful if you want to access local content that is only available in your region.
Multi-hop VPN: A multi-hop VPN, also known as a double VPN, routes your internet traffic through two or more VPN servers. This adds an extra layer of security to your online activity by making it harder to trace your online activity back to your original IP address.
DNS and IP leak protection
DNS and IP leak protection are essential features that any reliable VPN provider should offer to ensure the privacy and security of its users. DNS stands for Domain Name System, which is responsible for translating domain names into IP addresses, while IP stands for Internet Protocol, which is a unique address assigned to each device connected to the internet.
When you connect to a VPN, your traffic is routed through an encrypted tunnel to the VPN server, which then sends your requests to the internet.
However, if your VPN connection leaks your DNS queries or IP address, your online activity could be exposed, making it easy for your ISP, government agencies, or hackers to monitor or track you.
DNS leak protection ensures that your device does not leak any DNS queries to your ISP or other third-party DNS servers. Your VPN should have its own DNS servers, which prevent your requests from being intercepted or monitored.
IP leak protection, on the other hand, prevents your device from leaking your real IP address, which could reveal your physical location or identity.
Most VPN providers offer DNS and IP leak protection as part of their standard features. However, it's important to test your VPN connection for leaks using online tools like DNSLeakTest.com or IPLeak.net. If your VPN connection is leaking, you should contact your provider's support team for assistance.
In addition to DNS and IP leak protection, some VPN providers offer additional security features like a kill switch, split tunneling, and multi-hop VPN. These features can provide extra protection and customization options to enhance your online privacy and security.
Finally, DNS and IP leak protection are important features that should not be overlooked when choosing a VPN provider. Make sure to choose a reliable provider that offers these features and test your VPN connection regularly to ensure that your online activity is truly private and secure.
Choosing a VPN Provider
Virtual Private Networks (VPNs) are essential tools for protecting your online privacy and security. But with so many VPN providers available, it can be challenging to choose the right one for your needs. Here are some factors to consider when selecting a VPN provider:
Security and Privacy Features: Look for a VPN provider that offers robust security features, including DNS and IP leak protection, strong encryption, and a kill switch to protect your data if the VPN connection drops.
Reviews and Recommendations: Read online reviews and ask for recommendations from trusted sources to get an idea of the VPN provider's reputation and performance.
Pricing and Subscription Options: Consider your budget and the provider's subscription options to find a VPN that fits your needs and financial situation. While free VPNs exist, they often come with significant drawbacks and limitations.
Setting Up a VPN
Once you've chosen a VPN provider, you'll need to set it up on your device. Here's how to do it on different operating systems:
Setting up a VPN on Windows: Go to Settings > Network & Internet > VPN > Add a VPN connection. Enter the necessary details and save the settings.
Setting up a VPN on Mac: Go to System Preferences > Network > + > VPN. Choose the VPN type and enter the necessary details, then click on Add.
Setting up a VPN on mobile devices: Download and install the VPN app from the app store, then follow the instructions provided by the VPN provider.
Troubleshooting Common Issues
While VPNs are typically reliable, you may encounter some issues during setup or use. Here are some common issues and how to troubleshoot them:
Connection issues: Check your internet connection and ensure that you've entered the correct login details.
Slow internet speed: Switch to a different server or check your internet speed to ensure that your VPN is not the cause of the slow connection.
VPN FAQs
What is the best VPN? There is no one-size-fits-all answer to this question as the best VPN for you will depend on your specific needs and priorities. However, some of the most popular and highly recommended VPNs include ExpressVPN, NordVPN, and Surfshark.
Are VPNs illegal? No, VPNs are legal in most countries, but it's essential to check your local laws to ensure that VPN use is legal in your area.
Can I use a VPN to stream Netflix? Yes, many VPNs offer servers that are optimized for streaming services like Netflix, but not all VPNs work with all streaming services.
Can I use a VPN on my smartphone? Yes, most VPN providers offer apps that are compatible with both Android and iOS devices.
Do VPNs slow down internet speed? Yes, using a VPN can result in slower internet speeds due to the encryption process. However, some VPNs offer faster speeds than others.
How do I know if my VPN is working? You can use online tools to test your VPN connection, including DNS leak tests and IP address checks.
Is it safe to use a free VPN? Free VPNs may come with significant limitations and drawbacks, including poor security features and data logging. It's essential to research and choose a trustworthy VPN provider to ensure your privacy and security.
Can a VPN be hacked? While VPNs offer robust security features, they are not entirely immune to hacking attempts. Choosing a reputable VPN provider with strong security features can help reduce the risk of hacking.
Can I use a free VPN? While there are free VPNs available, they may not offer the same level of security, privacy, and features as paid VPNs. Free VPNs may have limited server options, slower speeds, or data caps.
Additionally, some free VPNs may log user data or sell it to third-party advertisers, which defeats the purpose of using a VPN for privacy. It is generally recommended to use a paid VPN service for better security and privacy.
Final Thought on Best VPN for Work
Choosing the best VPN for work depends on various factors, such as the specific needs of the user, the level of security required, and the budget. It is crucial to consider the VPN's reputation, features, encryption strength, and customer support when selecting a VPN provider.
With the right VPN, users can protect their sensitive data and work more securely and efficiently. However, it is essential to remember that a VPN is just one aspect of a comprehensive cybersecurity strategy, and users should also implement other security measures to ensure their online safety.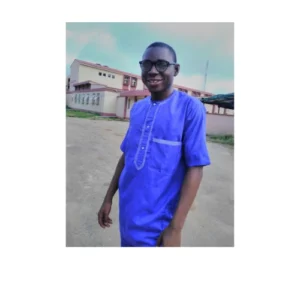 Abdulfatai is a Content Director at Olly-web, where he specializes in Search Engine Marketing (SEM) and Social Media Marketing (SMM). He has over a decade of experience working with businesses to promote their visibility through SEM, SEO, and social media. Abdulfatai believes that great content is the key to success on social media, and his goal is to help businesses grow their following by providing high-quality content that resonates. When it comes to online marketing, Abdulfatai knows how to work hands-on with clients and has a deep understanding of what works best for them.