How to Start a Turo Business: A Comprehensive Guide in 2023
Last Updated on December 28, 2022 by Abdulfatai A. Olamide
A car-sharing website like Turo connects private car owners with vacationers looking to borrow a car. We have analyzed how to start a Turo business and you too can take advantage of this business model. If you have a car and are looking for a flexible method to generate some additional money, consider starting your own Turo business. In this article, we'll show you the ropes so you can launch your own Turo service.
Strategy and Preparation
Research the market and map out a strategy before launching your Turo business. Among these steps are learning about the Turo industry, writing a business strategy, figuring out how you'll get started, and getting your company registered.
If you're thinking of starting a turo business, whether it's for the money or for the experience, there are a few things you should know. Some of the most useful suggestions for starting a turo company are provided below.
1. Research the Turo Market
Researching the Turo market and understanding the need for car rentals in your area is essential before launching your own Turo business. In doing so, you may zero in on your ideal customer and predict how much demand there will be for various auto makes and models. You should also check out what other local Turo companies are providing, so make sure to do some comparison shopping.
2. Establish a Business Plan
A business plan is an essential document that details your Turo company's intended outcomes and the steps you intend to take to bring about those outcomes. Business planning for a Turo enterprise entails outlining the company's products and services, estimating their costs, and producing a financial strategy that includes a budget and projections. Include a marketing strategy, your intended customer base, and your intended market in your business plan.
3. Identify Potential Funding Options
You'll need financing in order to launch your Turo business. It's possible to do this through several means, such as tapping into personal resources, applying for a loan, or finding investors. You should think about how much money you'll need to launch your firm and how the terms and conditions of any funding you obtain will affect your decision on where to look for that money. A pitch, outlining your business idea, target market, and financial predictions, can be useful when meeting with possible investors.
4. Create a Business Profile
Legally running a Turo service necessitates registering your business and securing the required licenses or permits. One or more of a business license, sales tax permit, and zoning permit may be required. Select a business structure, such as sole proprietorship, partnership, or corporation, to complete the registration process. It is crucial to pick the appropriate business structure because it will affect your legal and tax liabilities.
Choosing the Right Car
The next stage in launching a Turo business is to locate a suitable car. This entails thinking about who you want to rent to and where they live, doing some comparison shopping for cars, and finally settling on one that satisfies Turo's criteria.
1. Consider Your Target Audience and Market
You should think about who you want to attract with your Turo business before you pick out a car. A more expensive vehicle with plush amenities may be in order if you plan on selling to business people. You might want to choose a larger vehicle with greater seating and storage room if your target market is families or large groups. It's important to think about the competition in the area, as well as the demand for certain automobiles.
2. Research and Compare Different Vehicle Options
Considerations like fuel economy, maintenance expenses, and overall reliability should be at the forefront of your mind while you explore and compare various automobile possibilities. The price of the car and whether or not it fits within your budget are other factors to think about. Consider a used car instead of a new one because of the potential savings and lower initial investment. Finding the best loan or lease plan for your specific situation and budget requires some investigation and comparison shopping.
The level of local demand for a given vehicle type is another crucial consideration when shopping around for a car. An example would be if you lived in a city where there was a significant demand for high-end automobiles and you were thinking about buying one. If, on the other hand, you happen to reside in a more remote place where there is less of a need for high-end automobiles, you might want to think about getting something more functional and affordable.
To find the ideal brand and model for your Turo company, it is also vital to do some research and comparison shopping. Think about things like the car's crash test ratings, reliability, and gas mileage. You need to think about the qualities of the car, like its interior and exterior design, seating capacity, and storage space, to see if it will satisfy the needs of your renters.
Lastly, to ensure you are receiving the best bargain on a car, it is essential to do research and compare several dealerships and rates. If you're looking to save money, you might try haggling with the dealership or buying from a private seller of old cars. To further assure you are receiving the finest bargain, it is recommended that you shop around and compare rates at other dealerships.
3. Purchase a Vehicle That Meets Turo's Requirements
Make sure the car you plan to use for your Turo business is up to snuff before you buy it. For a vehicle to be posted on the Turo platform, it must meet certain criteria regarding its age and condition. Before a car may be posted on Turo, it must be at least 10 years old and pass a mechanical check by a certified mechanic. The vehicle must be a specified brand and model to be listed on Turo, and there may be additional guidelines for specialist and luxury automobiles.
A Guide to Creating a Turo Account
When you've decided on a car to use for your Turo business, the following step is to create an account. Creating a Turo account, uploading a photo of your car, and establishing rental pricing and availability are all part of the process.
1. Sign Up for a Turo Account
In order to sign up for Turo, you must first establish an account and supply your personal and contact details. You'll also be asked for certain specifics about your car, such as the brand, model, and year it was manufactured. After Turo confirms your information, you'll receive a warm welcome email.
2. List Your Vehicle on Turo
In order to list your car on Turo, you'll need to give specifics about its make, model, year, and amenities. In addition to specifying rental prices and making your vehicle visible to potential tenants, you'll need to provide images. Then, Turo will examine your listing to see if it satisfies its criteria, and if so, it will be added to the site.
3. Set Your Rental Rates and Availability
Your rental rates and availability should reflect the local market conditions and the prices offered by competing Turo businesses in your area. The prices of cleaning and upkeep are extra expenses to think about. Rates and availability can be adjusted on a daily, weekly, or monthly basis, and you can exclude specific days if necessary.
Managing Your Turo Business
Assuming you've gotten your Turo business up and running, the next step is to manage it effectively so that it continues to be profitable. It's your responsibility to promote your Turo business, keep in touch with renters, manage bookings, keep your car in good working order, and keep your customers happy.
1. Marketing and Promoting Your Turo Business
Marketing and advertising your Turo service are essential if you want to increase your customer base and book more rentals. Some examples of this would be making pamphlets and flyers and using online marketing tools like social media and email. Promos and price cuts could be another way to bring in new tenants.
2. Communicating with Renters and Managing Bookings
The success of your Turo business depends on your ability to successfully interact with your renters and schedule their trips. In this role, you may be asked to coordinate pickup and drop-off schedules, answer inquiries concerning the vehicle, and provide rental agreements. In addition, you should have a plan in place for dealing with cancellations and disagreements, and you should be sympathetic to the wants and worries of your renters.
3. Maintaining Your Vehicle and Ensuring Customer Satisfaction
Maintaining your car and keeping your renters happy is crucial to the success of your Turo business. As part of this process, you may need to clean and inspect your car often and fix any issues you find. Accidents and mechanical failures are inevitable in the rental industry, so it's important to have a plan in place for dealing with them. If you hire out a reliable vehicle and treat your customers well, they will come back again and again.
Important Points on How to Start a Turo Business
List your car on Turo
To supplement one's income, starting a Turo business is a fantastic idea. Taking pictures of your automobile and writing a description is about all the paperwork that is involved, making this a low-stakes option to get money. Though, before you launch your Turo company, you should conduct some homework.
Turo is a service that connects people who own cars with others who need them for short periods of time. It also includes some form of liability insurance. Turo also provides a dispute arbitration service in the event that a customer has an issue with your vehicle. When it comes to the car-sharing marketplace between individuals, Turo is a frontrunner. In 2017, it attracted more than four million users. The organization's headquarters can be found in the Bay Area.
With Turo, you get to determine your own delivery fees and prices. Both the rental distance and the level of insurance coverage can be modified to suit your needs.
A car calculator is available on Turo, so you can gauge potential earnings. To find out how much money you may make by renting out your car on Turo, all you have to do is enter the vehicle's make, model, and year into the calculator.
In addition, there are preconditions you must fulfill before you may begin. Having a valid driver's license and a Facebook account are two examples. In addition, you must submit photographs of your vehicle.
Your vehicle also can't be older than 12 years. The title must be free of any encumbrances. Vehicles with salvage titles and off-road vehicles are not permitted for rental. You should also be prepared to pay a nominal charge to launch your company.
Aspiring businesspeople can use Turo to make a six-figure income each year just by renting out their cars. The organization provides a safe and trustworthy marketplace as well as resources for constructing a successful portfolio.
In spite of this, launching a Turo business from scratch might be challenging. In order to sell to someone, you must first know who that someone is. In addition, you need to settle on a price for your vehicle. The likelihood of renting out your vehicle is low.
Picking the correct auto insurance policy is also essential. The percentage of your rental income that goes toward your insurance premium can vary from plan to plan on Turo.
Getting Approved on Turo
Turo is a well-known car-sharing network that serves customers in 5,500 locations across 56 countries. The company first opened for business in 2010, and in August of that year, it filed to become publicly traded. Just like Airbnb, but for lodging, Turo provides a means to rent out automobiles. As the go-to option for many vacationers looking to rent a car, it commands a sizable percentage of the market. It's also the most affordable choice for renting a car. You have to decide if it's right for you.
The company boasts that it is the biggest online marketplace for automobile sharing among private individuals. It has many different insurance options, including one specifically for ridesharing, among other things. They also make it possible for renters to take their vehicles into any of the participating countries.
There are other peer-to-peer car-sharing businesses, but Turo stands out due to its large market share, flexible insurance policies, and dedicated staff. A Turo official stated that hosts who qualify for the platform would be instantly approved.
Despite the fact that the corporation does not provide specifics, the most frequented spots are in big tourist towns including San Francisco, Los Angeles, and Miami. It can be bought in Canada, the USA, and the UK.
It is hard to know how long the company has been in operation, but its market share has increased rapidly. Turo, in particular, has seen a rise in demand as a result of the pandemic.
The company is also a resource for those looking to craft a solid business plan. First and foremost, you need to be prepared to put up some cash for initial expenses. You could look into the Turo Seed Initiative, which provides entrepreneurs in underprivileged areas with an interest-free loan of up to $15,000 through LoanGlide and access to the best coaching from the Turo team.
Opening a Turo business is challenging but potentially lucrative. The marketing team at your firm has a variety of resources at your disposal, such as guides on creating an effective business strategy, affordable vehicle rental deals, and tailor-made insurance policies.
Charge a fee to guests
Leasing your car through Turo could be a lucrative business move. Turo facilitates the screening of prospective tenants, which is a major factor. Numerous resources for landlords, tenants, and service providers are available on the website. For instance, hosts have the option of picking a security package that best fits their requirements and budget.
The best thing is that Turo gets a percentage of all earnings. In actuality, the firm states that it retains between fifteen percent and forty percent of each monthly rent payment. Moreover, the business has figured out how to turn a profit without compromising on the quality of service to customers. There are currently more than 12,000 hosts registered with the company, despite its relative immaturity. An average monthly income of $706 is predicted for hosts. With a garage full of cars, you may make some extra cash by renting them out to vacationers. It's possible to go on the road with only a few clicks and spend less on lodging than you would at a motel.
You can access Turo's support staff whenever you need them, seven days a week. Although their customer service isn't as polished as their rivals, their products are superior. They have a lot of deals for first-time consumers. Most hosts are in this to make money, so setting a cheap charge can benefit both parties. Established in 2011, the company has had consistent and quick expansion since then.
Insure your car
If you want to hire out your automobile, whether you want to establish a Turo business or not, you should insure it. Each Turo user needs to understand that they are protected by the company's insurance in the event of an accident. A rider is not required to get insurance with Turo.
Turo offers two distinct types of car insurance for its drivers. One option is to purchase commercial auto insurance that will cover the vehicle while it is in the possession of a lessee. The alternative option is a protection package, which includes insurance against claims made by unintended parties. This protection package is not required, unlike business insurance. How much money you make from your Turo rentals will determine which option is better for you.
In addition to Turo's own insurance, hosts can purchase their own policies. However, they should contact their own auto insurance company to discuss this. If not, they'll have to get another form of insurance on their own. If you link your Turo and Metromile accounts, you may also see a reduction in your auto insurance premiums.
Get the owner's approval first before posting the automobile on Turo. Make sure your car is at least 12 years old, too. See whether your credit card company provides a collision damage waiver. P2P automobile rental services may not be covered by some credit cards. Find out if your insurance company offers a separate ridesharing rider policy by contacting them directly.
Although Turo's insurance has been tested multiple times, it has not always passed. Getting auto insurance can be expensive, but it's better to be safe than sorry if your vehicle is ever stolen or damaged. Make sure your insurance company is aware that you are renting out your vehicle. Don't ignore this warning, or you can end up with a lot of trouble. The corporation has previously made attempts to sidestep such problems.
Summary On Turo Car Sharing Company
It's possible to make some serious money through the Turo platform while also helping out visitors and travelers. If you follow the advice given above, you'll be able to launch and run your Turo business without any problems. Here are a few last things to think about before launching your Turo business:
There are many things you'll need to do as a host, so get ready for them. To run a successful Turo business, you will need to spend time talking to customers, taking reservations, and fixing up your car.
You may like to become a Turo Power Host. Members of Turo's Power Host program have proven records of customer satisfaction and exceptional vehicle upkeep. Power Hosts on Turo have access to exclusive perks and priority customer service, and they may even get more exposure.
Always be aware of what's going on in your field and how it's changing. Keeping abreast with developments in the sharing economy and the travel sector is essential for the success of your Turo business. This may entail keeping up with the ever-evolving landscape of rules and regulations, as well as Turo's own policies and processes.
You may launch and run your Turo business with ease if you follow these guidelines and make use of the accompanying business plan template.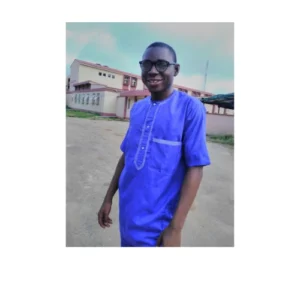 Abdulfatai is a Content Director at Olly-web, where he specializes in Search Engine Marketing (SEM) and Social Media Marketing (SMM). He has over a decade of experience working with businesses to promote their visibility through SEM, SEO, and social media. Abdulfatai believes that great content is the key to success on social media, and his goal is to help businesses grow their following by providing high-quality content that resonates. When it comes to online marketing, Abdulfatai knows how to work hands-on with clients and has a deep understanding of what works best for them.