How to Start an HVAC Business: A Comprehensive Guide For You
Last Updated on February 4, 2023 by Abdulfatai A. Olamide
Starting an HVAC business requires careful planning and preparation. As a beginner, you are likely looking for how to start an HVAC business as soon as possible. You don't need to be in rush, there are a lot of things you need to know in order to become successful.
Whether you're a new entrepreneur or an experienced HVAC technician, you'll need to know the numbers, research the market, and take advantage of professional development opportunities.
In this comprehensive guide, we'll walk you through the steps to starting an HVAC business from scratch, from calculating your income and obtaining a license to choosing a business name and managing your finances.
Calculating Your Income
1. Determining Your Service Area and Overhead Costs
To calculate your income, you'll need to determine your service area and your cost of operations, including overhead costs. Your service area should reflect the geographical area in which you're willing and able to provide services to customers. You'll also need to subtract the cost of your overhead from your revenue.
2. Achieving a 25% Profit Margin
Ideally, you should aim to maintain a 25 percent profit margin. You'll need to keep your rates low enough to attract new customers, but high enough to cover your operating costs. This will require careful planning and research to determine your costs and competition and to develop a pricing strategy that maximizes your profits.
Obtaining a License
1. Background in the HVAC Industry
To start an HVAC business, you should have a background in the HVAC industry. If you haven't worked in the field, you should consider taking a course at a vocational school or online and be prepared to take certification exams, such as the EPA and NATE exams. These exams are recognized across the country and will help you prove your skills and knowledge.
2. License Requirements and Insurance Coverage
Once you've completed your education, you should also get a license to operate your HVAC business. You will need to be pre-approved, pass a business management exam, and complete an apprenticeship. You will also have to buy General liability insurance and worker's compensation insurance. You will also have to purchase equipment.
Setting Up Your Business
1. Business Bank Account and EIN
You'll need to set up a business bank account to track your income and obtain an Employer Identification Number (EIN) for tax purposes. Most major banks offer business bank accounts, and you can easily apply for an EIN online.
2. Choosing a Business Name
Choosing a business name is an important decision that should be made with care. You want your business name to be eye-catching and memorable, and unique from other HVAC companies in your area. You can find a name generator online or ask family or friends for suggestions, and check the availability of your business name by searching the USPTO trademark database.
3. Choosing a Location for Your Office
Once you've established your business, you'll need to choose a location for your office. This will determine your tax obligations, as well as the type of licenses and permits you'll need. You'll also need to decide whether you want to hire additional HVAC contractors or a general manager or office assistant to help you manage your business.
Managing Your Business
1. Keeping Track of Expenses
One of the biggest mistakes new HVAC business owners make is not keeping track of their expenses. You can avoid this by keeping a separate bank account for your business and using accounting software to track your income and expenses. Having a separate account also makes it easier to separate your business expenses from your personal expenses.
2. Providing the Best Service to Your Clients
To build and maintain a successful business, it's important to provide top-notch service to your clients. This includes being responsive to their needs, communicating effectively, and going above and beyond to exceed their expectations. A few ways to ensure you are providing the best service to your clients include:
Listening actively to understand their needs
Offering customized solutions
Being transparent and honest in all dealings
Responding promptly to any issues or concerns
Following up regularly to ensure satisfaction
By putting the needs of your clients first and providing them with exceptional service, you will create a positive reputation and foster long-lasting relationships.
The Importance of Marketing and Promotion
Marketing and promotion are essential components of starting and running a successful HVAC business. It's crucial to establish a strong brand image, increase brand awareness, and generate leads. There are various ways to achieve this, such as advertising through various media, direct marketing, and word-of-mouth referrals.
One effective marketing strategy is to develop a comprehensive website that showcases your services and provides easy access to your contact information. You can also optimize your website for search engines to increase visibility. Additionally, you can use social media to reach a wider audience and engage with potential customers.
Another way to generate leads is to offer promotions and discounts, such as seasonal or first-time customer discounts. You can also offer maintenance or repair services and promote these services through targeted advertising and direct mail campaigns.
It's important to track your marketing and promotional efforts to measure their effectiveness and make improvements where necessary. Utilizing customer feedback and market research can also help you refine your marketing strategies.
Building a Strong Reputation
To build a successful HVAC business, it's important to establish a strong reputation for quality and reliability. To do this, you should provide exceptional service, timely responses, and excellent customer service. Additionally, you should have well-trained and knowledgeable staff that can answer customer questions and address their concerns.
One way to demonstrate your expertise and establish your reputation is to become certified by industry organizations, such as the EPA or NATE. By earning these certifications, you can prove your knowledge and skills to potential customers and establish yourself as an authority in the HVAC industry.
Another way to build a strong reputation is to receive positive reviews and testimonials from satisfied customers. You can encourage customers to share their experiences by providing excellent service and asking for feedback. Additionally, you can use online platforms like Google, Yelp, and Facebook to collect and showcase customer reviews.
Providing the Best Service to Your Clients
Understanding Your Clients' Needs
To provide the best service to your clients, it is essential to understand their needs. This will help you to tailor your services to meet their specific requirements and expectations. To understand your client's needs, you can:
Ask them directly: You can arrange a meeting with your clients to discuss their needs and expectations. Ask them about their goals, budget, and timeline for the project.
Conduct market research: By conducting market research, you can gain insights into what your clients are looking for in a service provider. You can also gather information about your clients' competitors and what they offer to their clients.
Look at industry trends: Keeping up-to-date with industry trends can give you a better understanding of what your clients may be looking for in a service provider.
Building Strong Relationships with Clients
Building strong relationships with clients is key to providing the best service. By developing a strong relationship, you can gain a deeper understanding of their needs, build trust, and ensure that they feel valued. To build strong relationships with clients, you can:
Communication: Make sure that you communicate with your clients regularly and keep them updated on the progress of their projects. Respond to their queries and concerns in a timely and professional manner.
Be honest and transparent: Be transparent with your clients about what you can and cannot deliver. Set realistic expectations and be honest about any challenges or obstacles that may arise during the project.
Personalize your approach: Show your clients that you care by personalizing your approach. This could be as simple as remembering their name or taking the time to understand their business and what they need from you.
Delivering Quality Work
To provide the best service to your clients, it is essential to deliver quality work. To ensure that you deliver quality work, you can:
Set high standards: Set high standards for the quality of your work and make sure that your team is aware of these standards. Encourage them to take pride in their work and strive for excellence.
Use the best tools and techniques: Make sure that you are using the latest tools and techniques to deliver high-quality work. This may involve investing in new software or hardware, or training your team on new techniques.
Continuously improve: Continuously seek to improve the quality of your work by seeking feedback from clients, researching new techniques, and making changes where necessary.
Marketing Your Service
Building a Strong Online Presence
Having a strong online presence is crucial to marketing your service. This will help you to reach a wider audience, build brand awareness, and establish yourself as an expert in your field. To build a strong online presence, you can:
Develop a website: Invest in developing a professional and user-friendly website. Make sure that your website accurately reflects your brand and what you have to offer.
Use social media: Use social media platforms such as LinkedIn, Twitter, and Facebook to reach a wider audience. Share regular updates about your service, industry news, and relevant content to engage your followers.
Blogging: Start a blog and share your knowledge and expertise. Writing about topics that are relevant to your clients will help to establish you as an expert in your field.
HVAC Business Research and Cost Estimation
HVAC business research and cost estimation are critical steps in starting an HVAC business. Conducting market research helps to assess the demand for HVAC services and determine the target market. Estimating costs accurately ensure that the business is financially feasible.
HVAC Business Plan
A solid HVAC business plan is essential to success. It outlines the goals and objectives, marketing strategies, operations plan, and financial projections of the business. A well-researched and well-written business plan reflects the expertise, experience, and trust in the HVAC industry and the business model.
HVAC Business Startup Costs
The startup costs for an HVAC business can be substantial and include the costs of equipment, vehicles, tools, insurance, and marketing, among others. It's important to have a comprehensive understanding of these costs to ensure the financial viability of the business.
Relying on authorities in the industry and experienced professionals can help to ensure that startup costs are accurately estimated.
HVAC Business Education and Certification
Education and certification are important aspects of starting an HVAC business. HVAC technicians need to have technical knowledge of the systems and equipment they work on, as well as a basic understanding of business operations.
Certifications in HVAC demonstrate expertise and trust in the skills and knowledge of the technicians. Continuing education ensures that HVAC technicians stay current with the latest industry developments and technologies.
HVAC Business Tools and Vehicle
Having the right tools and vehicles is essential for an HVAC business to operate effectively and efficiently. The right tools and vehicles also reflect the expertise and trust in the HVAC business. Investing in high-quality equipment and vehicles, and keeping them well-maintained, demonstrates a commitment to providing top-notch services to customers.
Wrap up on How to Start an HVAC Business
Starting an HVAC business requires careful planning, preparation, and effort. By following the steps outlined in this article, you can establish a successful business that provides quality services and meets the needs of your customers.
Whether you're a seasoned HVAC professional or a new entrepreneur, you can create a thriving HVAC business by utilizing your expertise, marketing and promoting your business, and building a strong reputation.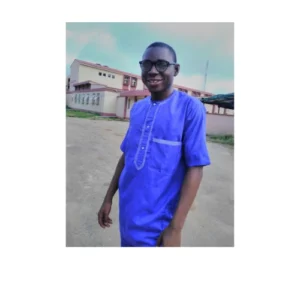 Abdulfatai is a Content Director at Olly-web, where he specializes in Search Engine Marketing (SEM) and Social Media Marketing (SMM). He has over a decade of experience working with businesses to promote their visibility through SEM, SEO, and social media. Abdulfatai believes that great content is the key to success on social media, and his goal is to help businesses grow their following by providing high-quality content that resonates. When it comes to online marketing, Abdulfatai knows how to work hands-on with clients and has a deep understanding of what works best for them.