Namecheap VPN Review – Read This Before You Opt-in in 2023
Last Updated on February 4, 2023 by Abdulfatai A. Olamide
We will go over the Namecheap VPN review as quickly and precisely as possible. Namecheap VPN is a low-cost VPN service that guarantees your satisfaction or your money back within 30 days. The program allows access to geo-blocked content from services like Netflix, BBC iPlayer, and Amazon Prime Video. It also has apps for iOS and Android as well as Windows, Mac, and Linux. Five concurrent users can connect to the service without any problems.
Overview of Namecheap VPN Review
Namecheap, Inc., a provider of domain names and web hosting, also offers a virtual private network service known as Namecheap VPN. Encrypting data and masking the user's IP address, it provides a private and secure internet connection. Namecheap VPN provides access to content from any location thanks to its widespread network of servers in over 50 countries. An iOS and Android app are also included in the package, allowing users to quickly and easily connect their mobile devices to the VPN service. Namecheap VPN allows its users to conceal their online identities, prevent data theft, and unblock geo-restricted material.
There is no logging policy or bandwidth or data caps, and all data is encrypted using military-grade AES-256 encryption using Namecheap's VPN service. OpenVPN, L2TP/IPSec, IKEv2, and WireGuard protocols are all supported, so users can pick the one that works best for them.
In the event that the VPN connection is lost, the service will deactivate the internet connection immediately. Plus, Namecheap VPN works with Windows, Mac, iOS, Android, and even Linux. In addition, users can contact Namecheap VPN's round-the-clock support team for assistance with any troubles they have.
Namecheap VPN offers a 30-day money-back guarantee
Namecheap VPN is an exceptionally powerful VPN service that doesn't break the bank. You can sample the service risk-free for 30 days and cancel at any time if you're not satisfied. The United States, where Namecheap VPN is headquartered, is a member of the Five Eyes intelligence partnership. Though it may not seem like the best place to run a VPN service, the company says it doesn't keep any logs.
Namecheap VPN is a fast, reliable service that works great for streaming and gaming. It collects some information about you, despite its claim of a no-log policy. Their privacy page makes it seem like they simply record information on your operating system and mobile device. While they don't explicitly state it, they do claim to use this information for troubleshooting purposes.
Namecheap has a history of standing out for user privacy and internet freedom. They are a web hosting and security services management firm within the IT industry. In 2018, they released their VPN service with a mission to safeguard users' independence on the web. Namecheap has always stood out for fundamental rights like the right to privacy and free and open internet access. Therefore, they are a highly recommended option for protecting your online anonymity. If you're not happy with the service, you can get your money back.
All of your information is safe with Namecheap's VPN service thanks to the use of military-grade AES-256 encryption. It prevents the "phonebook" of the internet, known as DNS leaks. In addition to keeping your data safe, Namecheap VPN stops all outbound connections when your VPN connection drops. There are better ways to ensure the security of your data, but this works well enough.
Namecheap is opposed to the Stop Online Piracy Act (SOPA). They have donated over $300,000 to the Electronic Frontier Foundation and the Fight for the Future, two organizations that have been instrumental in the fight for Net Neutrality. Moreover, they are committed to assisting Net Neutrality victims.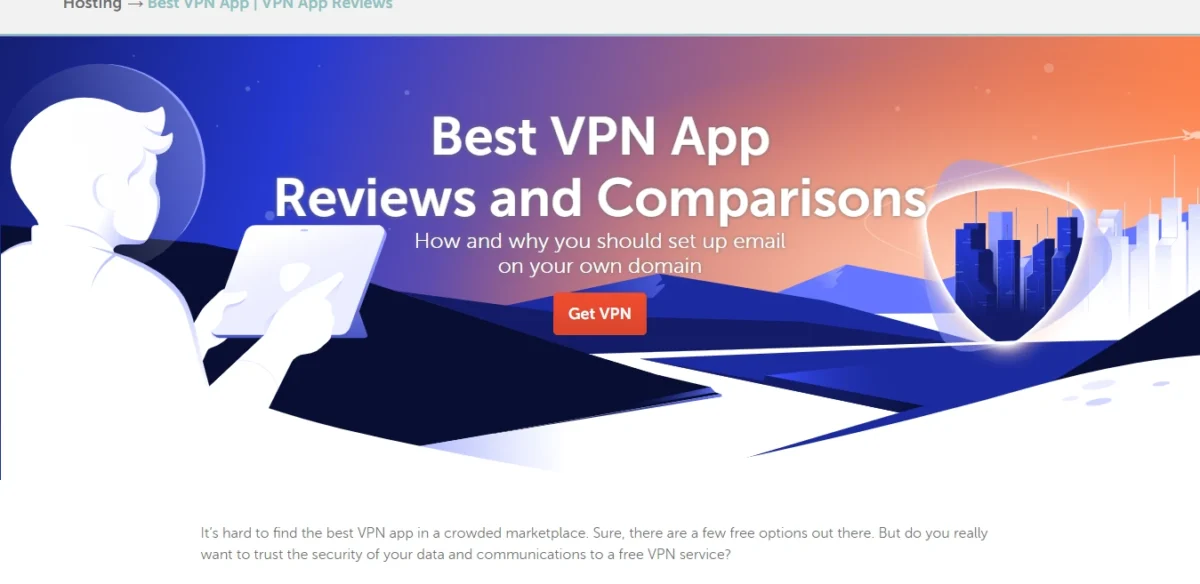 It unblocks Netflix, BBC iPlayer, and Amazon Prime Video
Unblocking Netflix, BBC iPlayer, and Amazon Prime Video is a breeze using Namecheap VPN. If you're traveling internationally and need to use a service that restricts access based on your location, Namecheap VPN is the way to go. The American Netflix equivalent, Hulu, and the music streaming service Spotify is also accessible. Support is available all day and night, and the service also has an extensive knowledge base.
The United States, where Namecheap is headquartered, is a member of the Five Eyes alliance and is well-known for its eavesdropping activities, despite the company's assertions that it does not keep user logs. Additionally, VPN servers are frequently located in far-flung places like the British Virgin Islands or Seychelles, which have no laws mandating the keeping of user data.
Warning: Namecheap VPN, while cheap, isn't always reliable. Videos you try to play may be stuck in a never-ending buffer or cease loading altogether. Fortunately, you may bypass the need for a VPN by using abbreviated URLs to get to these sites.
Namecheap VPN protects your privacy with military-grade AES-256 encryption. Using the same encryption method as banks and the military does, your data is safe from prying eyes. Namecheap VPN also does not log your IP address or keep a record of the websites you visit. However, it does track information about your broadband usage and connection.
Surf the web quickly, safely, and anonymously with Namecheap VPN. It allows for multiple users to connect at once and claims to keep no logs whatsoever. In addition, there is a 30-day money-back guarantee and round-the-clock help desk service. In order to access Netflix and other video services when traveling internationally, this VPN service is highly recommended.
It offers up to five simultaneous connections
When it comes to low-priced VPN services, Namecheap stands out for its unlimited bandwidth. It offers access to the internet via OpenVPN protocols and has servers in the United States. Therefore, it can function in nations with prohibitive VPN regulations. Tomato, DD-WRT, and pfSense routers, as well as Linux and Mac computers, are compatible with its servers.
If you have any queries about Namecheap VPN, you may check out its FAQ section, read the company's status updates on its blog, or contact its support team directly. The company also provides online and downloadable self-help resources including VPN router and app setup manuals.
Namecheap VPN's developers say they value users' anonymity and do not keep any logs. Nonetheless, the corporation claims it does so in part for debugging reasons. There's also a note on how it uses user feedback to shape future updates. Due to the widespread practice of VPNs in general, this is not a huge issue.
The Namecheap VPN service is a quick and trustworthy option that can be used on up to five different gadgets simultaneously. Data is encrypted with state-of-the-art protocols and technologies. In particular, 256-bit Advanced Encryption Standard (AES) encryption is implemented. Since it employs a similarly secure encryption method, no one has been able to crack it as of yet. In addition to providing unlimited bandwidth, the service also encrypts any information that is brought into the house over the internet.
Namecheap's VPN is compatible with a wide range of operating systems and mobile platforms. In addition, it works with VPN routers. Namecheap VPN additionally provides VPN apps for Android, iOS, and routers. It's also available as a desktop app for PCs and Macs.
A VPN service with a fantastic network of servers and at an affordable price is Namecheap VPN. It employs military-grade encryption to safeguard your information and prevent eavesdropping. It has superior safety measures and allows for up to five connections at once. When it comes to VPN services, Namecheap is one of the most user-friendly.
Namecheap VPN offers excellent value for the money and comes with a 30-day money-back guarantee. Multiple payment options are available for this VPN service. For instance, a monthly subscription costs $0.99, whereas an annual one costs just $0.82.
Pros
A. Easy to use
B. Affordable
C. Fast speeds
D. Wide range of servers
E. Good customer support
F. No logs policy
G. Multi-platform compatibility
H. Strong encryption
I. Ad-blocking feature
J. Split tunneling
K. Works with Netflix
L. Kill switch
M. Unblocks geo-restricted websites
N. Allows P2P/Torrenting
Cons
A. Limited configuration options
B. No dedicated app for mobile
C. Could do with more features
D. Limited server network
E. No free trial
F. No IPv6 support
G. No Double VPN
H. No 24/7 live chat support
Summary of Namecheap VPN
The Namecheap VPN service provides a private and encrypted connection to the internet at an economical price. It supports many devices, has unlimited data transfer, and works quickly when you need to stay connected. The kill switch, DNS leak protection, and 256-bit AES encryption are just a few of the extra security measures provided. Namecheap VPN is a reliable and simple program for protecting your online anonymity.
Recommendations and Alternatives for Namecheap VPN
To access the internet safely, reliably, and affordably, Namecheap VPN is a great option. Protect your privacy and anonymity online with this service that connects you to a global network of servers. On top of that, Namecheap VPN has excellent safety options like military-grade encryption, a kill switch, and a no-logs policy.
If you're looking for an alternative to Namecheap VPN, ExpressVPN is a fantastic option. It has blazing-fast speeds and advanced security options like zero-logging and 256-bit AES encryption and a kill switch. Furthermore, ExpressVPN's user interface is intuitive and its support staff is ready 24/7 to help with any issues that may arise.
We also advise trying out NordVPN. This host provides a wide variety of servers, as well as a kill switch and military-grade encryption, as well as a no-logs policy. What's more, NordVPN works with a wide variety of platforms, and it's really simple to set up and use.
To sum up, CyberGhost is a highly recommended backup plan for Namecheap VPN. This service provider has a rigorous no-logs policy, a kill switch, and limitless bandwidth. Plus, it's simple to operate thanks to its intuitive design. Furthermore, CyberGhost works with a wide variety of devices and provides a 45-day money-back guarantee.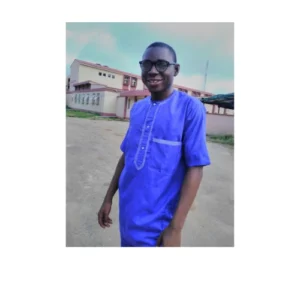 Abdulfatai is a Content Director at Olly-web, where he specializes in Search Engine Marketing (SEM) and Social Media Marketing (SMM). He has over a decade of experience working with businesses to promote their visibility through SEM, SEO, and social media. Abdulfatai believes that great content is the key to success on social media, and his goal is to help businesses grow their following by providing high-quality content that resonates. When it comes to online marketing, Abdulfatai knows how to work hands-on with clients and has a deep understanding of what works best for them.