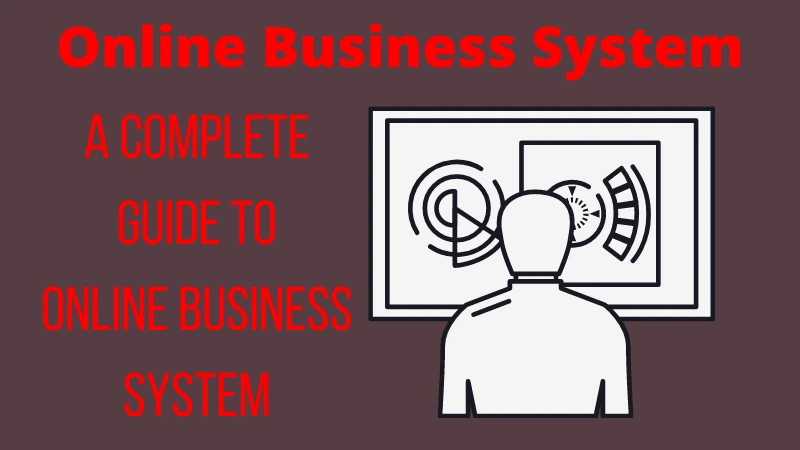 Last Updated on October 29, 2022 by Abdulfatai A. Olamide
Online business systems (OBS) are a type of software designed to make it easier for small businesses to operate online. They can help you set up a website, create a marketing plan, and manage your finances. Some OBSs provide their own software as well as services such as online billing and e-commerce.
Online business systems are a great way to get started in the online business world. They allow you to create a website, register with a host of free or paid services, and start selling products and services right away. Many online business
systems include features like an e-commerce platform, marketing tools, and support for billing and shipping. If you aren't already familiar with
online business
systems, you should take some time to familiarize yourself with the different platforms available.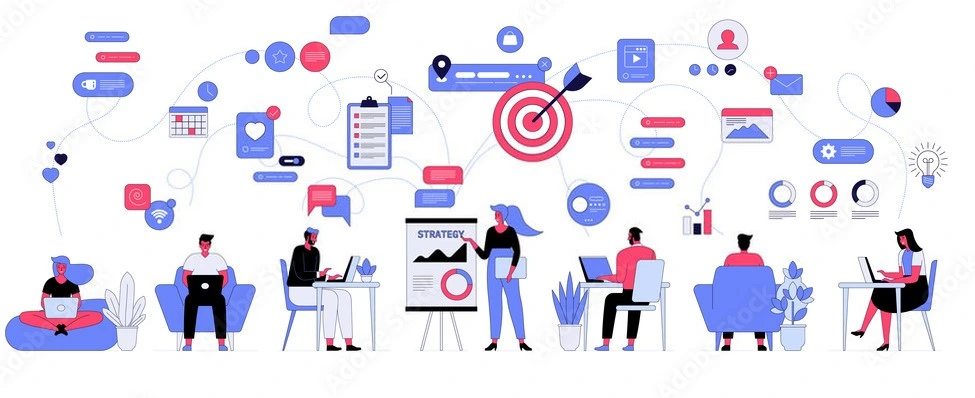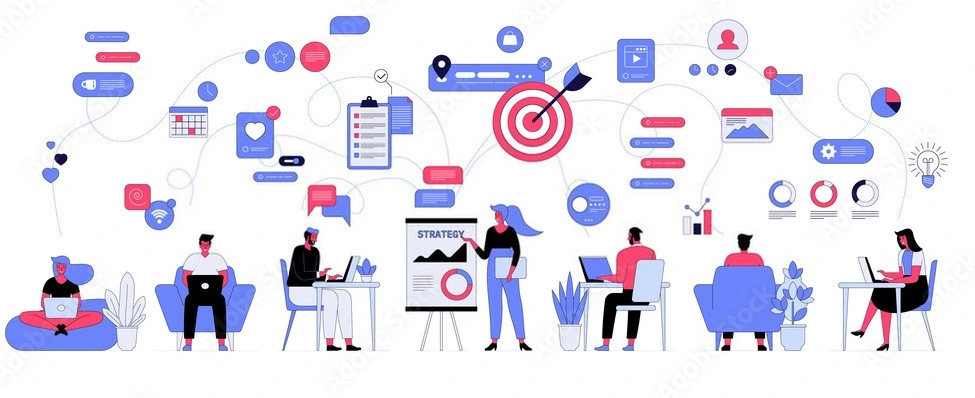 Chances are there is a platform that fits your needs perfectly! An online business system is a computer program that helps small business owners start, run and grow their businesses online. The program includes tools for creating a website, managing customer relationships, tracking sales and expenses, and more. Online business systems are easy to use, affordable, and can help you get your business up and running in no time.
Online business presence has now become an important part of any company's marketing strategy. It allows businesses to stay up-to-date with the latest technology and to connect with customers and potential customers more efficiently. Online business systems are essential for running a successful online business. They make it easy for you to keep your business organized, track your sales and expenses, and manage your customer relationships.
Types of online business systems
When you're ready to build an online business, you'll need to choose the type of system that's right for you. There are three primary types of systems: hosted, self-hosted, and SaaS. Each has its advantages and disadvantages, so it's important to understand the differences before making a decision.
Hosted systems are the simplest option. With a hosted system, all the work is done for you by the provider. This can be a great option if you don't have any technical experience and don't want to deal with managing a server or software. The disadvantage is that you're limited to the features offered by the provider, and you can't customize the system to match your specific needs.
Self-hosted systems give you more flexibility, but they require more technical knowledge. You can install the software yourself, and you can add or remove features as needed. The disadvantage is that you have to run the entire system yourself, which takes time and may require a lot of technical expertise. Depending on the size of your project, you may find that the time and money it takes to set up a self-hosted system is prohibitive.
SaaS systems are the most common type of software, and they're ideal for small projects. You can take advantage of a wide variety of features, but you're limited in what you can do with the software. The biggest advantage of SaaS is that it's easy to set up and maintain. If you have technical expertise, you can add to and remove features as needed. SaaS systems are the most common type of software, and they're ideal for small projects.
How to build a successful online coaching business
In order to build a successful online coaching business, you need a well-designed online business system. This system should include a website that is easy to use and navigate, as well as helpful tools and resources for your clients. It's also important to have a strong marketing strategy in place so that you can reach your target audience and generate new leads.
By following these tips, you can create a thriving online coaching business that helps people achieve their goals and dreams.
You can build a successful online business coaching practice by implementing the following strategies.
Focus on the process of coaching.
Your main goal as an online business coach is to help people reach their goals, not just give them information or advice.
A key aspect of your coaching style is to create a personal connection with your clients. You should always be authentic and genuine and never fake anything or be pushy. Create a large base of engaged clients who trust you as an expert.
Create a high-quality coaching program and offer your clients expert advice. Focus on the right results and deliver them consistently. Build up your client base by providing value in other areas of life.
Encourage your clients to take action and reach their goals. Help your clients find their unique path. Ensure that you have the right attitude towards learning and creating a high-performance culture within your firm.
Best Tools for Online Tutors
As an online tutor, you know that having the right tools is essential to your success. Not only do these tools make your life easier, but they also help you deliver quality lessons to your students. In this article, we will discuss some of the best tools for online tutors.
The best tools for online tutors are those that help them create engaging and interactive lessons for their students.
These tools might include digital whiteboards, video conferencing software, and other tools that can help you deliver quality lessons. You will also want to consider the tools you use for tutoring your students. You should have the right tools for all of your students, as some students might be more difficult to teach than others.
Here is our pick:
we categorized this into two parts.
Video Recording Software
Tutorial Hosting Platform
Video Recording Software
1. Animoto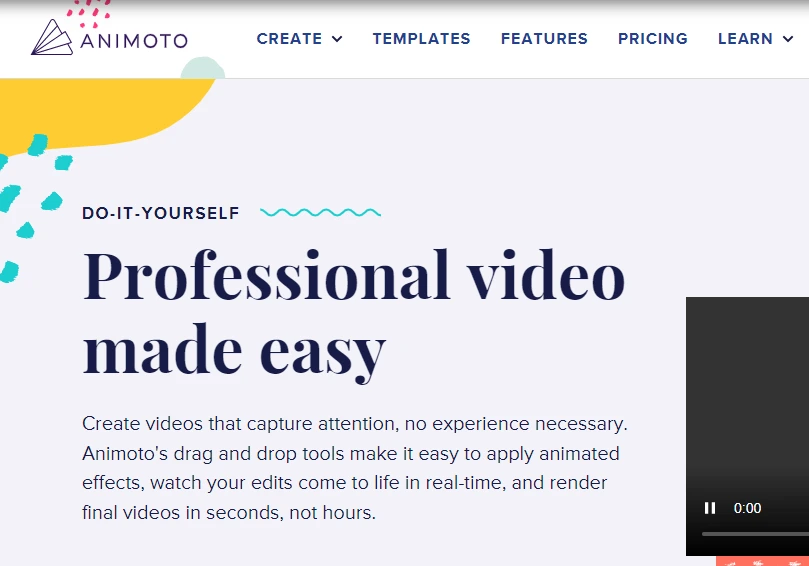 With so many social media platforms to choose from, it can be hard to know where to start when building your online presence. Animoto is a great option for businesses of all sizes because it's simple to use and offers a range of features that make it easy to create professional-looking videos. Best of all, you can get started for free.
Animoto lets you easily create professional-quality videos in minutes, with no video editing experience required. Just start with photos, videos, and music— Animoto will take care of the rest. You'll get a beautiful video that's ready to share in minutes. Plus, Animoto is cloud-based so you can create and share your videos from anywhere, anytime. You can embed your videos on your website, send them to your friends via email, or post them on social media like Facebook and Twitter. You can even make a motion video that is playable on every device.
2. Zoom Software Program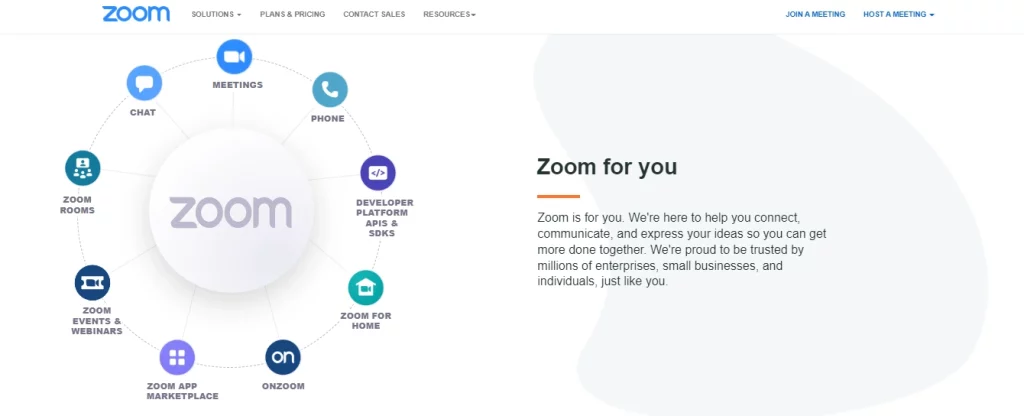 The Zoom Software Program provides an easy and efficient way to have online video meetings with colleagues, clients, or friends. It is simple to use and allows for smooth communication without any interruptions. The quality of the video is clear and crisp, making it easy to see everyone involved in the meeting.
Additionally, the program offers several features that make hosting or attending a meeting more productive and convenient. Everyone can use their preferred screen-sharing program or device. You can also record any meeting to make it easier for others to review later.
One of the most useful features offered features is the ability to have a meeting from home or another location, without the need for expensive equipment. The Zoom Software Program makes it very easy to have video meetings in a variety of places.
3. Camtasia

Are you looking to start an online business? Camtasia may be the software for you. Camtasia is a powerful video editing tool that can help you create professional-quality videos. With Camtasia, you can easily create marketing videos, tutorial videos, and more.
With Camtasia, you can easily create professional-quality video tutorials and presentations that help you sell your products or ideas. Camtasia makes it easy to capture your screen, record audio, and add clips from other sources to create a powerful, engaging video.
You can record your on-screen activity, audio, and camera footage to create professional-grade tutorials and presentations. You can easily edit and share your videos with anyone, even if they don't have Camtasia.
Camtasia is the perfect video creation software for anyone who wants to share their knowledge or ideas with the world. With powerful features for recording your screen and creating engaging videos, Camtasia makes it easy to produce high-quality tutorials and presentations that capture your audience's attention.
4. Google Hangouts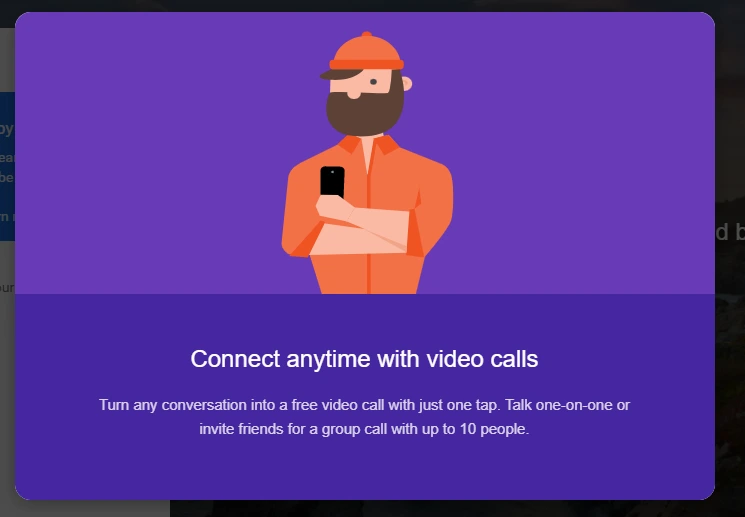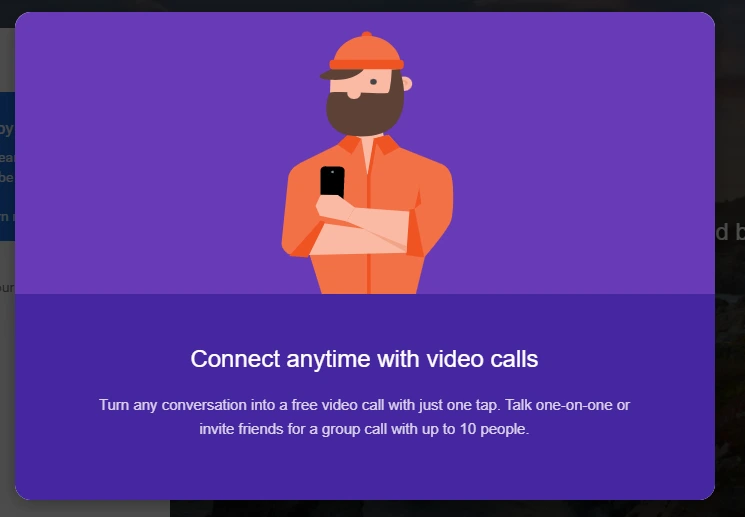 Google Hangouts can be used for online tutoring and collaboration. You can also use it to teach and present, even if you don't have access to a classroom or computer. With Google Hangouts, you can record your screen, capture audio, and upload videos to create professional-grade tutorials and presentations.
Are you looking for a way to start an online business? Google Hangouts may be the answer for you. Hangout is a free platform that allows you to connect with people all over the world. You can use Hangouts to conduct business meetings, collaborate on projects, or simply stay in touch with friends and family.
Tutorial Hosting Platform
whenever you decide to record your courses, you need to have platforms where you can sell these courses to your students, that is why we have compiled the list of top tutorial hosting platforms in this post.
1. Udemy

Udemy is a website where users can find and enroll in courses to learn new skills. The site offers a variety of courses, including programming, business, marketing, and more. Udemy also has a private learning platform that allows instructors to create their courses.
You can start your online tutor career by creating courses on Udemy that are geared toward your specific skill set.
Some of the pros of becoming an instructor on Udemy are that you can create a course that is yours, and you can also sell your courses. Udemy also has an affiliate program. As an instructor, you can earn a commission by promoting other courses on the site.
There are over 150,000 instructors on the platform who have created over 500,000 courses.
2. Skillshare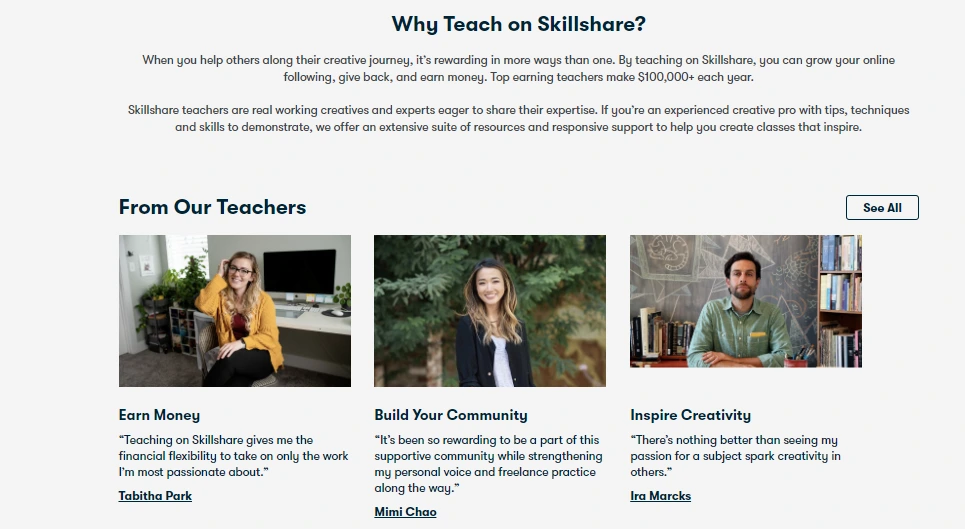 Skillshare is a new online platform that allows users to access and share learning materials from a variety of sources. Skillshare offers an extensive library of video and audio lessons, as well as articles, blog posts, and other resources. The platform also includes a forum where users can collaborate and exchange ideas.
Skillshare is an online marketplace where you can find and enroll in courses to learn new skills. As an instructor, you can create courses, upload and share content, and earn a commission on sales. Skillshare is free to use and features a range of courses covering business, design, technology, health, parenting, psychology, and more.
some of the advantages of skillshare are – You get access to a huge library of courses, videos, and articles, you can create your courses, upload videos, and share content and you can earn royalties from sales of your courses.
3. Coursera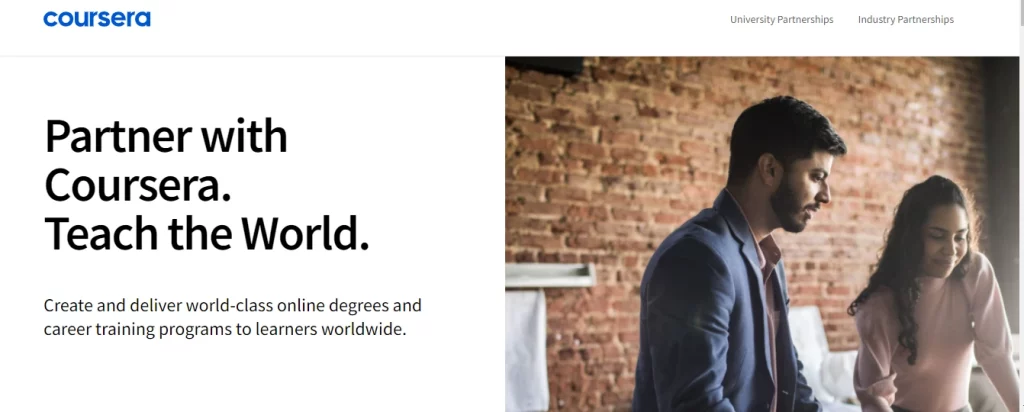 In recent years, there has been a boom in online courses offered by various institutions. One such company, Coursera, has become a major force in this market. Coursera offers a variety of courses from top universities and organizations around the world. These courses are delivered online and some can be accessed free of charge. There are currently over 1,000 courses available on Coursera.
When it comes to learning new skills, Coursera is one of the leading platforms. As an instructor, you can create your course on Coursera and get as many students as you want to take it. As a student, you can get your degree from one of the world's top universities for free through Coursera.
4. edX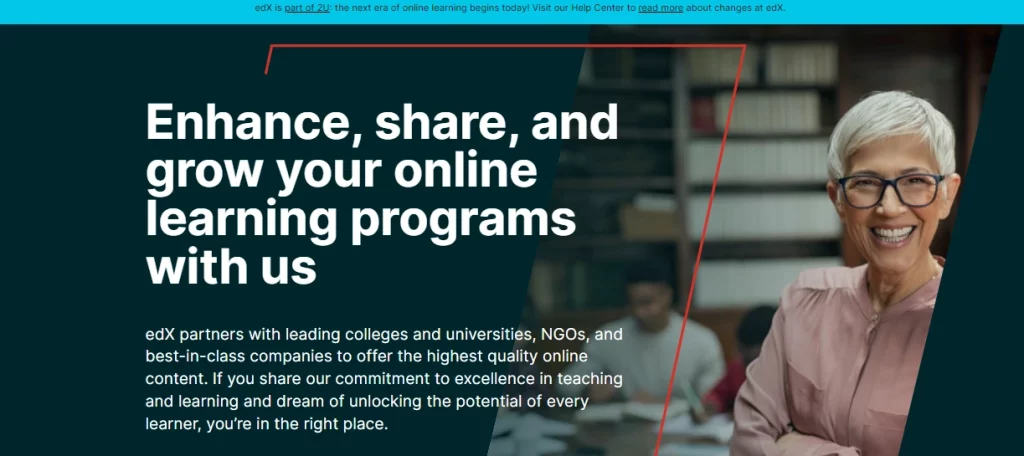 EdX, founded in 2012 by MIT and Harvard, is a nonprofit online education platform. It offers over 1,000 courses from more than 60 universities around the world. Courses are designed for students of all ages and levels of expertise, from complete beginners to experts. In total, there are over 1,000 courses on EdX, covering a wide range of subjects. Courses come with certificates and certifications after completion. Some of the most popular subjects to learn on EdX include computer science, artificial intelligence, and data science.
if you are planning to become an instructor on edX, you will need to complete an application process. edX has several criteria that instructors need to meet. For example, you will need to show that you have the skills and qualifications necessary for teaching. You will also need to demonstrate that you are a good communicator.
5. Lynda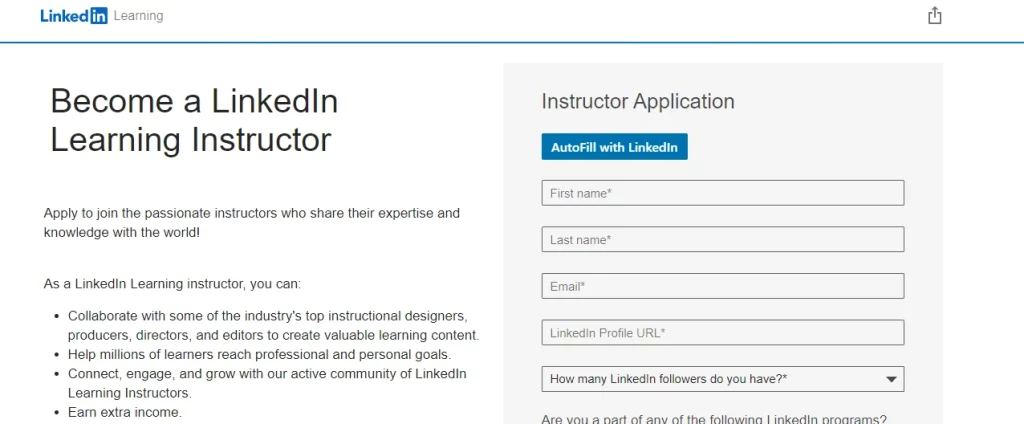 Lynda is a learning platform that provides users with access to a wide range of courses, including those for software development, web development, and advanced coding techniques. The platform offers interactive lessons and video tutorials that cover a wide range of topics. if you want to become an instructor Lynda, you will need to complete several steps. You will need to create an account on the Lynda website.
After you have created your account, you will need to create a profile. You will need to provide information about yourself, such as your name and location. Next, you will need to upload your teaching materials. This may include videos, slideshows, and PDFs. Finally, you will need to complete a training course. This course will teach you how to use Lynda.com effectively as an online instructor.
You will then need to complete a short application form. The platform also requires that you complete a portfolio for potential instructors.
6. Thinkific

Thinkific is an online course creation and delivery platform that makes it easy for thousands of independent experts and companies to quickly create and deliver stunning online courses on their sites. With Thinkific, businesses can quickly create engaging, top-quality courses that help educate customers, boost sales, and build brand awareness. Courses can be created in minutes using the simple, intuitive course builder, and instructors can easily manage student enrollment, grading, and course materials from a single account.
In addition, Thinkific offers customizable marketing tools that make it easy for instructors to drive traffic to their courses and generate leads from interested students. Thinkific is a huge win for the educational community and for entrepreneurs who want to create high-quality video content.
Conclusion
An online business system is a comprehensive platform that helps entrepreneurs build a successful online business. There are many different types of systems available, and each has its advantages and disadvantages. It's important to choose the right one for your business, based on your needs and goals. If you're interested in starting an online coaching business, be sure to check out our top tools and resources.
The future of online marketing is going to be all about video and content marketing. Video marketing is a very effective way to build your business, and it's also relatively easy to set up and manage. As an online tutor, you'll need to make sure that you have a solid video marketing strategy. A solid video marketing strategy is essential if you want to succeed as an online tutor. Make sure to spend time planning your videos and using effective tactics to promote them. Additionally, keep in mind that a well-executed video marketing campaign can help attract new students and drive traffic to your website. So, make sure to put in the effort and reap the benefits!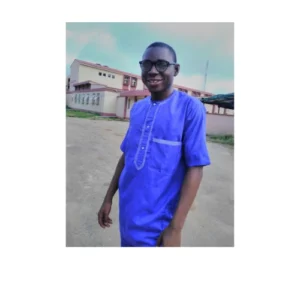 Abdulfatai is a Content Director at Olly-web, where he specializes in Search Engine Marketing (SEM) and Social Media Marketing (SMM). He has over a decade of experience working with businesses to promote their visibility through SEM, SEO, and social media. Abdulfatai believes that great content is the key to success on social media, and his goal is to help businesses grow their following by providing high-quality content that resonates. When it comes to online marketing, Abdulfatai knows how to work hands-on with clients and has a deep understanding of what works best for them.