Last Updated on August 11, 2023 by Abdulfatai A. Olamide
In our digital society, the internet is no longer just a hub for virtual socialization or information gathering. It is now a platform where anyone can earn money through various websites and online platforms. If you're searching for the secret websites to make money, you've certainly arrived at the right place.
What are these "Secret" Websites?
To clarify, when we say 'secret,' we are referring to websites that are not well-known or commonly used by the majority, yet offering excellent opportunities to earn money online. To many people, these websites may seem like secrets, and we are here to reveal those compelling secrets to you.
Why Choose Secret Websites?
Before we delve into the list, let's address the big question: Why would someone want to use secret websites to earn money? The answer lies in the lower competition. Since these websites are not very popular, the users might face less competition making it easier to earn money as compared to the more popular alternatives.
The List of Secret Websites
This article does a deep dive into several undisclosed platforms where you can actually make money online. Let's uncover these one by one.
1. User Testing
You will be surprised to know that companies are willing to pay you for just browsing their websites and providing feedback. Websites like User Testing pay you to use their client's website and share your experience while using it. All that you need is a functional microphone and a desktop.
2. Crowdville
Crowdville is a UK-based platform that pays its users for participating in online campaigns. The services include bug-hunting, usability testing and market research studies. The best part about Crowdville is that even though it may be UK-based, it accepts users from around the world.
3. Skillshare
Are you good at any particular skill, like graphic design or programming? Then Skillshare is an ideal platform for you. It is a community for learning where members teach classes on various subjects. As a teacher, you can earn money by registering participants for your classes.
4. Squad Help
Squad Help is a unique platform where you can participate in naming contests for brands and companies. Being successful here needs creativity and originality, but if you are a wordsmith who can come up with compelling brand names, this website provides an opportunity to earn a significant amount.
5. Clickworker
Clickworker is similar to Amazon Mechanical Turk but less renowned. Clickworker is a crowdsource marketplace where businesses and individuals outsource their tasks to workers who complete them remotely. This platform offers an array of tasks including writing, translation, data categorization and research.
Evaluating the Legitimacy of Secret Websites
While the internet is brimming with opportunities to make money, it also has its fair share of scams. Always ensure you evaluate the legitimacy of the website you're using before you invest your time and effort.
Reading Reviews and Testimonials
One of the best ways to assess the reliability of a website is through reviews and testimonials. Reputable platforms will often have a section dedicated to user reviews.
Checking for Secure Payment Options
It is also crucial to understand how you're going to receive your payment. The website should provide a secure payment gateway to prevent any potential cyber threats.
Evaluating Transparency
Transparency is an essential attribute of any legit website. The website should be forthcoming with information about their policies, who they are, what they do, and how they operate.
Observation of Interaction
Finally, observe how the website interacts with its users. Are they responsive to queries? Do they have a customer support system in place?
Maximizing Earnings from Secret Websites
Knowing about secret websites is just half the battle; understanding how to maximize your earnings is equally crucial.
1. Consistency is Key
Inconsistent efforts often yield inconsistent results. Ensure you are consistent with your commitments on these platforms. Whether it's submitting assignments on time or maintaining the quality of work, consistency goes a long way.
2. Enhance your Skills
The more skills you master, the more valuable you become. Use free resources online to polish or learn new skills that can help you increase your earnings on these platforms.
3. Networking
Interaction with other users on these platforms opens up opportunities to learn and grow. Networking helps in staying updated with any changes on the platform and also increases visibility of your work.
4. Set Realistic Goals
Set achievable goals and aim to meet them. This helps keep your motivation levels up and makes it easier to track your progress.
Conclusion
In the world of internet, the saying 'fortune favors the bold' holds absolutely true. Exploring lesser-known, 'secret' websites opens doors to many opportunities that you might have been unaware of. While they might not replace a full-time job, these platforms certainly offers a way to diversify your income stream. As with all endeavors, bear in mind that success comes to those who are diligent and patient. Use your skills and time wisely.
Making money online poses its advantages. It offers flexibility in your working hours and the convenience of working from anywhere. But the key lies in finding the avenues that suit your skills and interests the best.
Adventure into the realm of these 'secret' websites, tap into unexplored possibilities, and who knows? You might just stumble upon a 'hidden treasure' that could serve as the key to your financial independence. Remember, knowledge is power; now that you have been armed with it, it's time for you to make the most out of these secret websites to make money.
Although 'making money online' sounds like a dream, remember that it's not easy. It requires dedication, patience, and most importantly, perseverance. But once you find your groove, leveraging these platforms can help supplement income or even turn into a full-time revenue avenue.
It's time to let the cat out of the bag and dive into these less-known platforms. Whether you're looking to monetize your professional skills or make money out of your hobbies, these secret websites offer opportunities aplenty. Just remember to approach each with open-mindedness, a penchant for learning, and the drive to stick with it until you reach your financial goals.
In this digital era, multiple doors have been flung wide open for those seeking to venture into the world of online money-making. These secret websites have come to signify a beacon of hope for many looking to make an extra buck or two, with some even turning these opportunities into a significant source of income.
Don't let the term "secret" dissuade you; these websites are entirely legitimate and used by countless individuals worldwide to fatten their wallets. They serve as testimony to the fact that with effort, perseverance and a dash of creativity, making money online is not just an attainable goal but a reality for many.
The internet continues to bless us with myriad opportunities to earn a living. The key lies in knowing where to look and how to take advantage of these platforms. The ball is now in your court; take this knowledge, apply it wisely, and let the cyber world become your ultimate cash-making machine. The 'secret' websites to make money await your exploration. Good luck!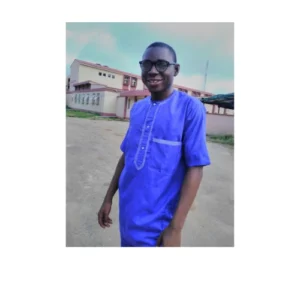 Abdulfatai is a Content Director at Olly-web, where he specializes in Search Engine Marketing (SEM) and Social Media Marketing (SMM). He has over a decade of experience working with businesses to promote their visibility through SEM, SEO, and social media. Abdulfatai believes that great content is the key to success on social media, and his goal is to help businesses grow their following by providing high-quality content that resonates. When it comes to online marketing, Abdulfatai knows how to work hands-on with clients and has a deep understanding of what works best for them.