How to start a tutoring business using pearl software
Last Updated on September 1, 2022 by Abdulfatai A. Olamide
Are you planning your next activity, which happens to be starting a tutorial business? If you are searching for a complete guide that shows you how to start a tutoring business, you are in the right place.
This article will explain how to start a tutoring business using the Pearl software.
Tutoring businesses are a great way to provide additional opportunities for students and their families. They can help students who need extra help with subjects they are struggling with, and they can also be a way for parents to find qualified tutors for their children. There are a few things you need to start a tutoring business, but there are also a few things you can do to make it successful.
Tutoring businesses can be a great way to supplement your income and give back to the community. They can also offer various services, such as teaching English, math, history, or other subjects. However, it is vital to have a clear business plan and to be able to market your business successfully. Many tutoring businesses offer unique services, such as online or in-person tutoring.
What is pearl software, and how can it be used to start a tutoring business?
Pearl software is a tutor management system that can help students and tutors start tutoring businesses. It allows users to create, manage, and organize their tutoring businesses from a single platform. This system makes it easier for students to find and book tutoring sessions, keep track of their progress, and make payments. Additionally, pearl software helps teachers manage the classroom environment and offer instruction.
With Pearl, you can have the tools and resources you need to succeed in teaching in one easy-to-use platform. Pearl gives tutors and tutoring agencies the ability to track their progress, manage their time, and provide feedback on everything from lesson plans to student engagement. It's easy to use, flexible, and development platform that will help you reach your goals.
Pearl is the perfect tool for tutoring agencies and individual tutors looking to succeed. With Pearl, you can easily find, compare and choose the best tutor for your needs. With help from their team of experts, you'll be able to focus on what's important – teaching.
Quick Overview of Pearl Classroom
Teachers and students can hold One-on-one interactions in the online classroom that is part of the Pearl platform. You can use the practice classroom to test out the online classroom and learn about the features and functionality of the tools. You can access different features such as the whiteboard, text board, and screen sharing.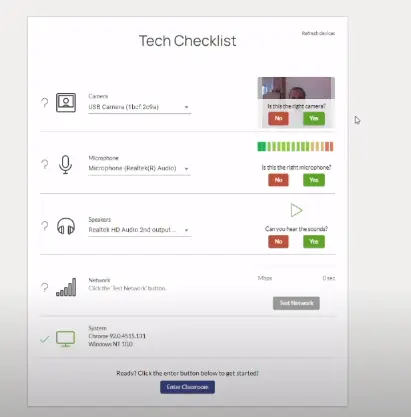 Before you begin your class, a tech checklist will be offered. Both instructors and students will use this checklist to ensure they are prepared for a productive lesson. Your technology will be ready for the classroom once you've connected your camera, microphone, and audio equipment tested your network and identified any issues.
When something seems out of place, Pearl support promises to make every effort to direct users to a more appropriate solution. Once you've completed the tech checklist, click the enter button to join. After the other participant has also clicked enter, the two of you will be taken into the classroom.
Let's explore the classroom's features, including video, text board, drawing tool, screen sharing, and a camera for taking photos. You are free to use any tool you like in the practice classroom. The instructor in the actual classroom chooses the tool utilized during your live classroom session. The tool that is used the most is the video tool.
Toggling your video or audio on or off is done on your picture; you can use this to speak face-to-face with your student or instructor. Together, participants can write on a text board and make modifications to the board in real-time.
You can alter your text's font style and color using the buttons at the top. You can draw on the whiteboard, which also offers a fantastic location to see any files or materials brought into the classroom. You can add items to the board using the pencil and writing tools, and you may clear the entire board and start again by pressing the clear button.
Use the files area down the screen to upload files to the whiteboard from your computer or portfolio. You can use the screen share function to exhibit stuff that isn't well suited for the whiteboard, browse the internet, or view other external content that you don't want to bring into the classroom. You can also add a photo to the classroom by taking one.
This can be useful if you want to add something quickly, like a book or something else you can hold up to the camera. The session timer in the bottom left corner of your screen lets you track how much time has passed. By clicking the refresh link, you can update the classroom. Use the gear button to return to the tech checklist if you need to adjust your technology.
What types of tutoring services can be offered through pearl software?
Pearl software supports most business activities, either small or large organizations.
Training options include:
Live Online
Webinars
Videos
Documentation
In Person
How to add users to your tutoring software
Using their email addresses, you should add your users. You can register students who don't have email addresses using a unique username. As a result, you may add your corporate logo to the platform and have it appear on every user's login screen.
The URL you made when you registered at tutorwithpearl.com is another thing to note. Whenever a user has to log onto the platform, you can provide them with this URL. Each user's dashboard can be found after they log in. The weekly calendar, in-platform messaging, and other features are accessible via this, which functions as a digital homeroom.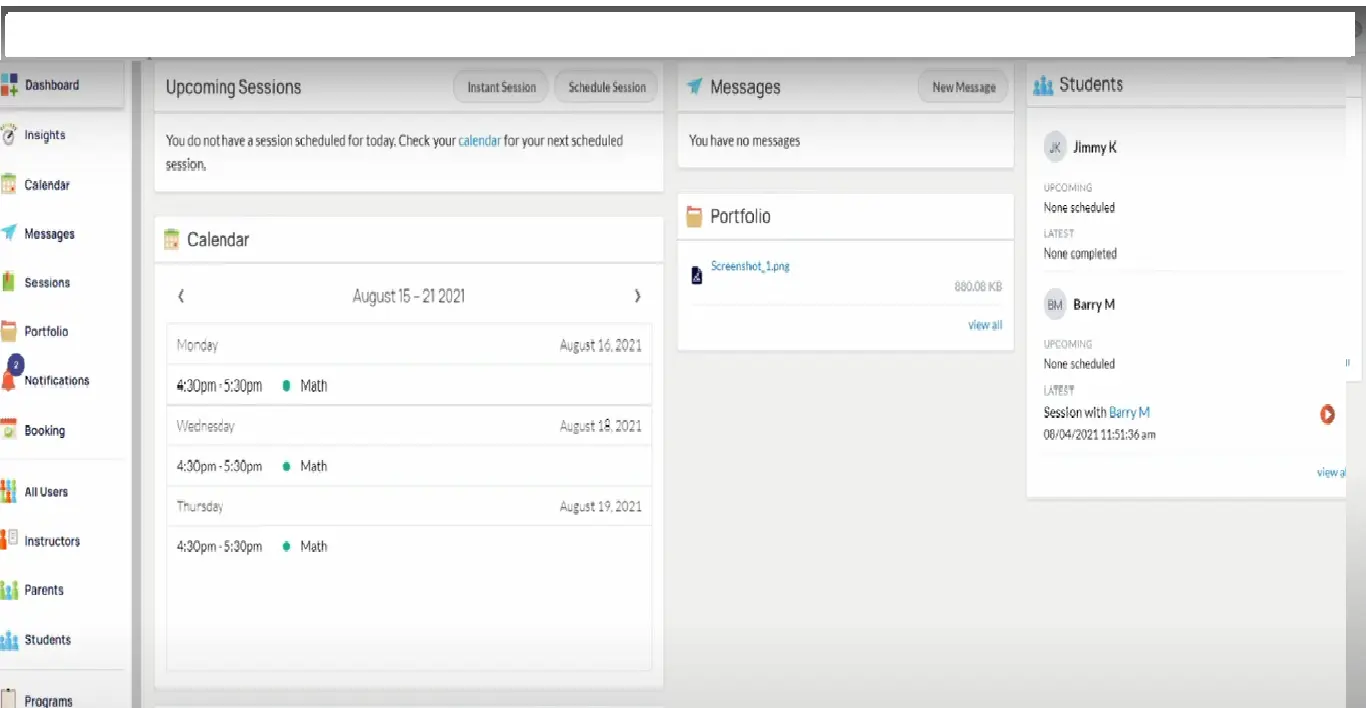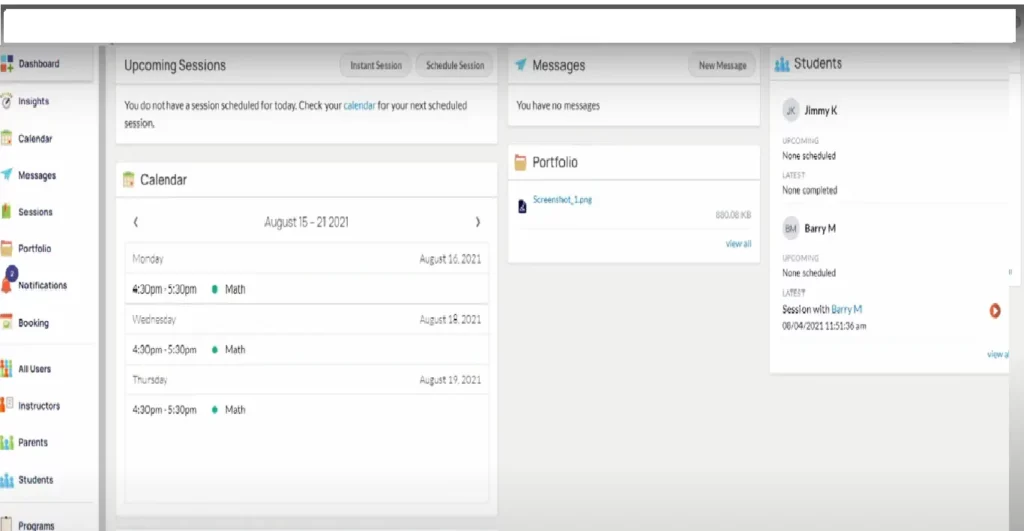 Adding new users is possible. On the pearl platform, there are four categories of users. Parents, teachers, administrators, and students make up this group. You can copy and paste your users' first name, last name, and email address into the upload users page, or you may bulk upload them using a spreadsheet.
If you want to submit each of your instructors and students separately, navigate to the student's tab on the left and select "add student." For the upload of new users, there are three essential fields. There are three of them: first, last, and email address. Assigning a parent to the student account will also be an option for administrators.
Once users have been added, your new users will get a welcome email asking them to set up their accounts. The process involves selecting a password and accepting the standard terms and conditions. They can access their dashboard after completing this short and simple process by logging in. Consider the programs for a moment.
The types of sessions your organization provides can be easily organized using programs.
Each program you develop can be customized, such as a kindergarten class or a math skill set. To create invoices utilizing the revenue tab, you may assign matching fees to each session. This method of session organization has the benefit of enabling you to create a snapshot of the health of each particular program by selecting the insights portal and clicking on it.
For instance, you may check a report to see how many elementary reading lessons you finished in the previous month. How many instructional hours were spent in the classroom? How many are enrolled participants in each of your distinct programs?
It's time to schedule your first session once you've successfully onboarded your students and instructors. The pearl platform allows for sessions to take place in a variety of classroom settings, including in-person sessions as well as sessions in both the online classroom for a pearl as well as alternate classroom settings like Google Meet or Zoom.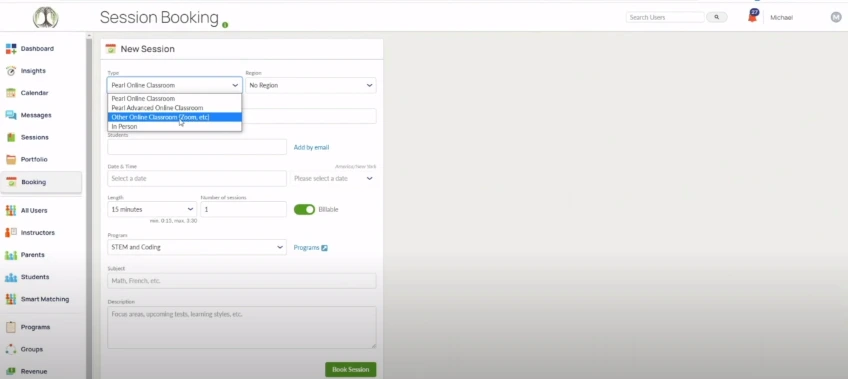 You must first choose your role as the teacher before selecting a student from the drop-down menu or typing their name directly when booking a student for Pearl's online classroom. The session's length, date, and time will all need to be entered, and you can set it to repeat for several weeks.
You can add any notes for this session. When you click "book session," the system will check the instructor's calendar to ensure you don't have a conflicting session booked at this time. Once you click "confirm and book," the student and the instructor will receive email reminders 24 hours and one hour before each session if everything appears in order. If not, try again. You will receive the green arrow back if everything seems to be in order.
What are the costs associated with starting a tutoring business using pearl software?
The cost of starting a tutoring business using pearl software mainly depends on the level of experience and resources your company has. However, many tutor businesses begin with as little as $40 per month. With this money, you can plan and build your business in whatever way feels best to you.
This pricing is for a tutorial business under 49 instructors. There is an additional $10 for adding each instructor when you are above 49. Pearl has a 14 days trial at no cost.
What are the pros and cons of using pearl software?
Like every software, there will always be some pros and cons. We have listed the great features and challenges you will encounter while using this software below:
Pros of using Pearl Software
Ease-of-use when it comes to onboarding, matching, and managing relationships with students and instructors
Quick experts support
Comes with text notifications for clients.
Ability to schedule new clients quickly.
You may track tutors, message parents, plan sessions, take notes and have pre-paid lessons.
you can pre-record online class sessions and save them for future usage
Pearl software is constantly improved by its developers.
Pearl offers a supported integration with Stripe to receive payment anywhere in the world.
Cons of using Pearl Software
Not user-friendly. You can easily get lost if you do not know what you are doing
Incompatibility with Google Calendar for now
If you are starting, the $40 monthly subscription might be heavy on you
Pearl is web supported only
5 Reasons Why You Need Tutoring Software
1. The design is more professional.
By investing in a single tutoring program that is much more upscale and professional, you can acquire a considerable competitive advantage.
You can add your logo and URL to your program, which shows prospective customers that you are professional. You can specify your fee with this software and remove and add users. This implies that you can expand your coaching business however much you choose. Additionally, you can decide on the price to charge each pupil. This software is a wise business investment to help you develop and preserve your stellar reputation.
2. The equipment required is all in one place.
Everything you need to teach properly is included within the tutoring platform, making it easier to stay organized and construct compelling tutoring lessons than having many apps open, such as Zoom, PowerPoint, Google Drive, etc.
With this, you can manage your calendar and your students' development in one location. It provides a straightforward yet efficient way to build and change your lesson design, which expedites the teaching process. Any picture you want to submit can be readily arranged in the proper sequence. Along with many other features, you can edit each slide's font, background, and colors in your presentation. These tools can be used to plan your entire program or just a little portion at a time.
3. Engaging student better
There is much to be said about students and teachers no longer having to spend class time writing lines from a book. Tutoring software makes it simple for students to participate in their studies and makes you more reachable through a virtual classroom. Students may actively engage in courses instead of feeling like they are just being lectured, thanks to features of virtual classrooms like screen sharing and interactive whiteboards.
The ability to deliver messages and reminders inside the platform is a crucial component of tutoring software that can interest pupils. The reminders encourage session attendance, while the messages make it easy for tutors, parents, students, and administrators to communicate.
Personalized Learning Environments and Tools can be used to build up and customize tutoring software to become a vital asset for the school and helps the teaching staff maintain concentration. Personalized learning environments are also created using educational software. Schools can use these platforms to tailor classes for each student's particular requirements, interests, and talents.
4. Improving time management
With the correct tutoring software, you may have your whole tutoring schedule in one location, saving you from manually searching through your diary to see when you're free or forgetting to jot down an appointment you set up with a student. This function is beneficial if you lack organizational skills or oversee sizable teams of teachers with varying schedules.
Students will also benefit from it because you can block time off in your calendar to indicate that you're busy or vacationing. Students can see the times when you're accessible if they need to plan a one-on-one call or some extra tutoring. Tutoring software may include a calendar that allows students to add their daily events.
5. Improves overall tutoring business management
It makes no difference how many students you have when using tutoring software. While your business grows, you'll be able to effectively manage your schedule, payments, tutoring packages, and progress monitoring.
It might be challenging to stay on top of everything from a business aspect when your tutoring business expands, and you start accepting more students and larger groups, especially if you're an educator first and an entrepreneur second.
The main advantage of effective tutoring software is that you'll have more time to devote to teaching, which is what you're best at. You'll be able to manage your business much more efficiently, which means less administrative work and more teaching, as opposed to having unending piles of paperwork to file away and manual records to keep up with.
Final thoughts on how to start a tutoring business using pearl software
The best way to start a tutoring business using pearl software is to use it as an asset. Not only will the software make your work easier, but it will also help you to track and manage your students more efficiently. Remember that you need to be creative and innovative in your tutoring business, as there are many options. If you're willing to put in the effort, you can achieve great success with pearl software.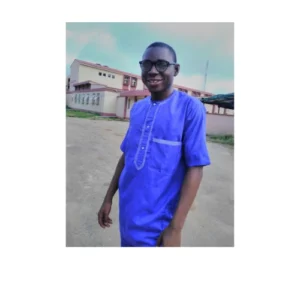 Abdulfatai is a Content Director at Olly-web, where he specializes in Search Engine Marketing (SEM) and Social Media Marketing (SMM). He has over a decade of experience working with businesses to promote their visibility through SEM, SEO, and social media. Abdulfatai believes that great content is the key to success on social media, and his goal is to help businesses grow their following by providing high-quality content that resonates. When it comes to online marketing, Abdulfatai knows how to work hands-on with clients and has a deep understanding of what works best for them.