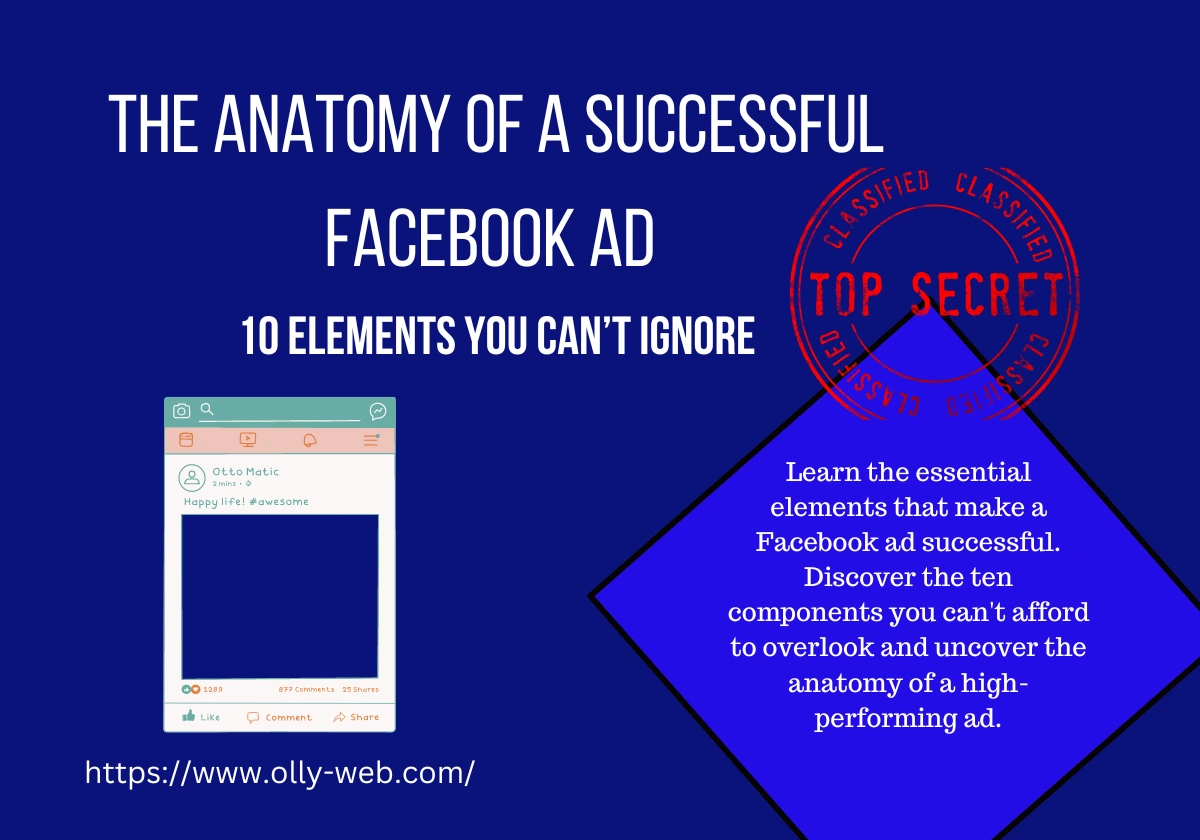 Last Updated on March 22, 2023 by Abdulfatai A. Olamide
Facebook is one of the most popular social media platforms with over two billion active users. Facebook ads are an essential part of online marketing, and many businesses are using this platform to reach a wider audience.
A successful Facebook ad should have all the necessary elements to grab the attention of users and convince them to take action. In this article, we will discuss the ten elements that you cannot ignore in a successful Facebook ad.
Successful Facebook Ad Formula
1. A Captivating Headline
The headline is the first thing that people will see in your ad. It should be attention-grabbing and should give people a reason to read your ad. Use action words and consider using humor or emotion to stand out from the competition. Remember to keep it concise – around 25 characters or less.