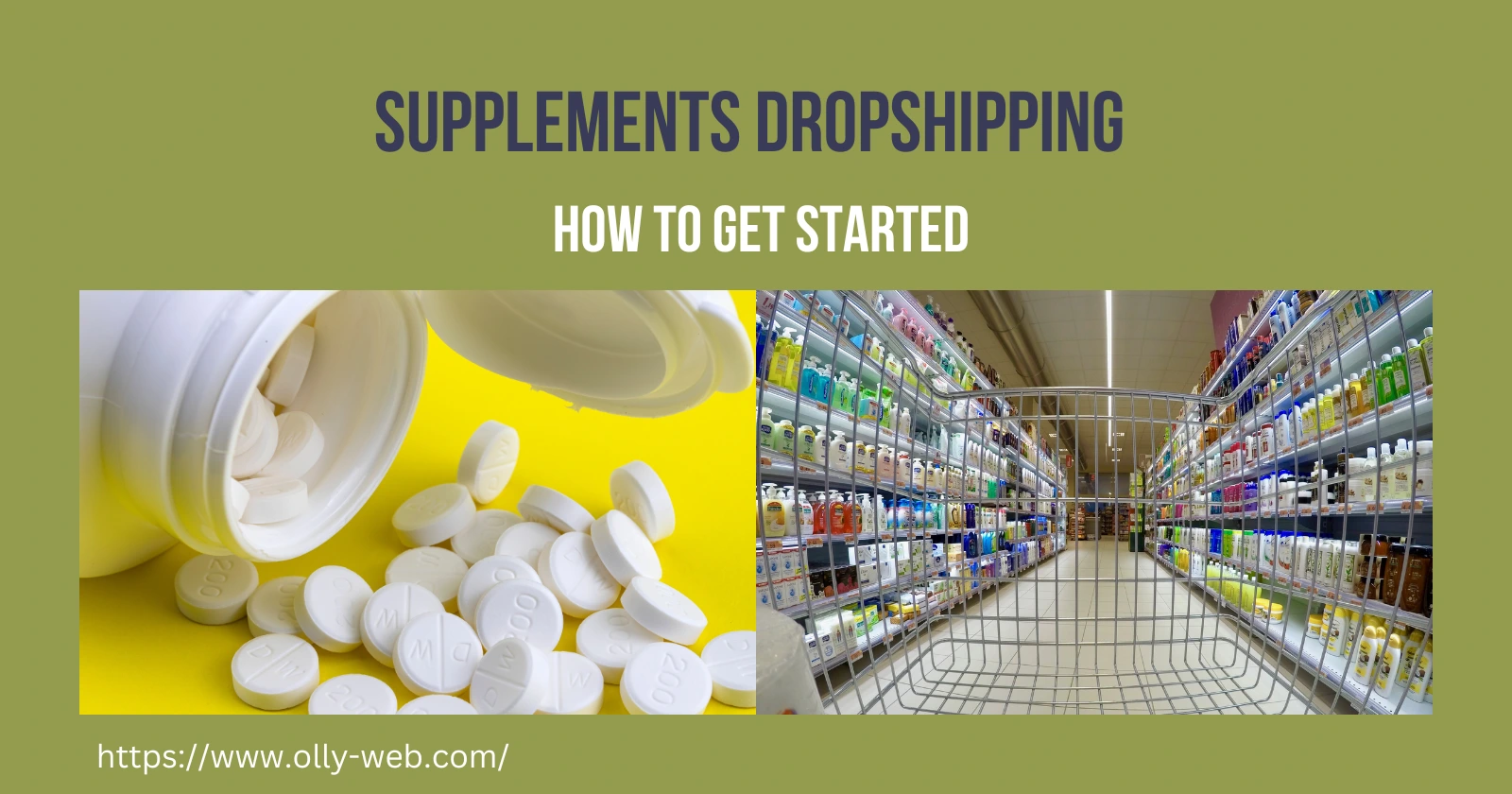 Last Updated on February 4, 2023 by Abdulfatai A. Olamide
Dropshipping nutritional supplements is a fantastic business opportunity for anyone wishing to start a new online venture or expand an existing one. You can make a respectable income doing it if you have the correct product and the necessary expertise.
By stocking up on supplements and dropshipping them to customers, you may stock your online shop with a wide variety of products at low per-item prices. You have your choice of Shopify, WooCommerce, or Amazon to get your store up and running.
To get things rolling, go with a distributor who offers excellent wholesale pricing, a sizable stockpile, prompt shipping, and helpful customer service. Many online resources are available to help you study your potential customers and select the best things to sell to them.
Whitelabel dropshipping
If you're interested in creating your own line of whitelabel supplements, you're in luck. A whitelabel supplement dropshipping company will help you create your own product with minimal upfront costs. It is possible to source dozens of different supplements, including vitamins and minerals, and whitelabel them according to your specifications.
One of the main advantages of partnering with a dropshipping supplement provider is that you can focus on building your brand and business. You don't need to worry about stocking your own inventory, and it can help you achieve your goal of high-profit margins.
Instead, you can focus on marketing and distributing your product, which will allow you to reach a larger customer base and increase sales. Furthermore, with a dropshipping supplement partner, you won't have to worry about logistics or warehouse space – these companies will handle the fulfillment for you.
A whitelabel supplement dropshipping company will have a wide variety of products for you to choose from, ranging from beauty and wellness products to sports and fitness supplements. While the key ingredients of these products are typically similar, the brand name is what sets it apart from the competition. Moreover, many people use dietary supplements as a way to enhance their overall health, improve their athletic performance, and support muscle growth.
Whitelabel supplement dropshipping companies will provide you with high-quality, safe products and an experience that is uniquely yours. These companies will not share your personal information with your customers. Furthermore, these companies also don't require you to have a high minimum order quantity.
Low unit costs
The quality of your supplements is crucial to the success of your dropshipping business. Finding a reliable business partner who can consistently produce high-quality results is crucial. The partner you choose must also be capable of supporting your product line and dealing with high order volumes.
Supplement dropshipping also saves you the trouble of stocking and managing a warehouse full of product. Speedily introducing new products into the lineup is possible. Dropshipping supplements can scale quickly, unlike private label supplements, which require a minimum inventory of 50 units. Having no stock, no warehouse, and no shipping hassles is a huge relief.
Dropshippers provide many choices for shipping. Delivery of the goods will be prompt and reliable. With dropshipping, you'll have more time to concentrate on other aspects of your business, like expanding your customer base. It may also be scaled with little effort. It's a solid choice for startups, both commercial and personal.
Lower shipping costs
The COVID-19 pandemic has changed the way supplement brands are selling direct to consumers. In the pre-pandemic era, 36% of consumers shopped online. However, with the rising prevalence of the disease, supplement brands have shifted their focus from direct-to-consumer sales to dropship fulfillment partners.
The dropship fulfillment partners ensure that supplements are packed properly and shipped directly to consumers. This eliminates the hassle of packaging, shipping, and paperwork for the supplement brands. Additionally, the dropship fulfillment partner also verifies the information provided by the consumers.
Dropshipping enables brands to sell supplements without having to keep any inventory. They only need to place orders and the dropshipper will purchase and ship the supplements directly to the customer. This helps the brand reallocate its resources and expand its geographic scope. As long as the consumer can access the Internet, dropship fulfillment partners can handle orders from anywhere in the world.
Another way to lower shipping costs when dropshipping supplements is to tier the shipping by size or weight. Using this method will not only help you to save on shipping costs but will also increase your sales. You can even offer promotions or free shipping to your top customers.
For example, if the products weigh a certain amount, you can offer free shipping if the order is over $175. Another surefire way to lower shipping costs is to limit the size of products. Larger products can take longer to ship and will discourage repeat purchases.
Branded products
With the rising number of consumers worldwide, starting a branded supplements dropshipping business can be a lucrative endeavor. While this type of business does require some initial start-up costs, it is significantly cheaper than setting up a traditional brick-and-mortar store. Furthermore, dropshipping eliminates the risk of surplus inventory.
Unlike physical stores, dropshippers use a third-party supplier, who charges a retail price for their products. This reduces up-front costs, and the supplier will also take care of FDA regulations. In addition, if you want to attract more customers, you can also start a blog or use Search Engine Optimization (SEO) for targeted keywords.
Dropshipping allows brands to sell supplements without holding inventory. The dropshipper, rather than the brand itself, will buy and stock supplements based on customer demand. This way, consumers only transact with the brand when placing an order for a product. This allows the brand to free up resources and expand their geographical reach, as they do not have to handle inventory or product handling.
When it comes to a dropshipping company, it is important to choose one that will provide the best service for your needs. The most important thing is to look for a dropshipper that will meet all your requirements, as far as shipping and payment go. A dropshipping company should also be able to meet your needs in terms of branding, as long as it remains consistent.
The success of your dropshipping supplements business is directly related to your partner's professionalism and quality. The partner should be able to deliver the product as specified and on time. It should also be able to cope with the volume of sales you expect to generate from your business.
Dealing with a wholesaler
When dropshipping supplements, it is important to find a wholesaler that offers true wholesale prices. This way, you can avoid paying higher prices for products than they are worth. You can avoid the costs of warehouse and delivery, which will allow you to concentrate more time on the business.
The market for dietary supplements is huge, and with people becoming increasingly health-conscious, the demand for these products is expected to grow. Thousands of vitamin and supplement products are available to dropshippers.
When looking for a wholesaler to dropship supplements from, remember to look for companies that are reliable and trustworthy. The partner should be able to deliver the products on time and accurately. The supplier must also be able to handle the volume of your sales and support your product line.
Another advantage of dealing with a wholesaler is that they offer an array of shipping methods and carriers, which means your products will arrive on time and in the same condition as they were ordered. This will free up your time to focus on other aspects of your business, such as growing your customer base and reaching new people. Plus, dropshipping supplements is a highly scalable business model.
Dropshipping supplements is a great option for business owners who do not have a physical store or the space to stock inventory. They can list vitamins and supplements online and contact manufacturers directly. The dropshipper can even help you design labels and graphics. SMP Nutra, for example, offers a wide range of vitamin packaging and labels.
Where to source a product
Hiring a dropshipping firm to distribute your dietary supplement products is virtually the same as making them yourself. You won't have to worry about the finer details, which is the finest part. If you're selling supplements online, a dropshipping service can manage everything from inventory to customer service. Allow yourself the luxury of putting all of your energy into what you do best: operating your business.
It's not easy to find a good companion. You should verify that they include a varied product selection, a powerful e-commerce platform, and a reliable supply chain. Finding the correct business partner will also aid in expanding your supplement company.
You may avoid the hassles of stocking up on supplements, keeping up with client demand, and managing a warehouse by working with a dropshipping provider. Dropshipping companies for nutritional supplements make it easy to stock up and save money by handling everything from inventory management to customer service. In addition to providing cutting-edge technology, they may assist you in expanding your company.
In answer to the question "Where can I find the greatest supplements?" the best places to look are online marketplaces like Amazon, eBay, and AliExpress. While the selections on each online store may be slightly different, it is not uncommon to locate a wide variety of products in one location.
The site also features a price comparison tool that you may use to locate the lowest available price for any given product. All of the aforementioned websites also have an impressive history of providing excellent customer support. In addition, they can recommend reliable supplement dropshippers to work with.
Companies that specialize in dropshipping supplements aren't just interested in making a profit; they also want to provide excellent customer service, which includes prompt and discreet delivery of your supplements. You can get all of your nutritional supplements from a single source if you use a dropshipping service.
If you have an Amazon Prime account, you can get free two-day shipping and free same-day delivery on select items. Vitamins, minerals, and antioxidants are just some of the many products offered by the greatest supplement dropshipping businesses. You can also take advantage of their no-cost e-commerce portal, which features several available items.
Private label dropshipping supplements
Private label dropshipping supplements can be a lucrative business for anyone looking to branch out into entrepreneurship, wholesale, chiropractic care, personal training, or even just side hustle. Together, you and these businesses can design unique labels for your wares and implement an order processing system for your clientele.
Increased demand has led to rapid expansion of the private label supplement market. According to projections made in 2016, its value is $122 billion. By 2024, analysts anticipate that the market will be worth $278 billion.
The best manufacturers to work with are those who can fulfill all necessary certifications. This is of paramount significance when discussing dietary supplements. When a product carries the USP Verified Mark, it has been evaluated to ensure it is of the highest possible quality.
There are companies that produce only organic or plant-based goods. Some people choose to use supplements like vitamins and protein powders in pill form. Custom branding is a service that might be offered by others. First, you have to figure out how much stock you'll need and where to send it.
Perhaps you sell a product that can only be shipped after a certain date. Returning items older than three months is one possible scenario. There could be shipping limitations imposed by the manufacturer. The closer the factory is to your fulfillment warehouse, the better.
Making sure your goods are organically certified is crucial. This will aid in establishing credibility in the industry and warding off any potential chargeback lawsuits.
The private label supplement industry is also a great way to build long-term brand awareness. Customers' minds will automatically go to your company whenever they have a need for your offerings once they become familiar with it. The use of private label supplements might also aid in securing exclusive distribution. Better hiring decisions and higher search engine rankings could result from this.
When it comes to dietary supplements, certain private label dropshippers have a niche market in completely organic, plant-based options. Some retailers sell one-time-use vitamin packets or individualized vitamin packs in an effort to cut down on plastic waste.
Additionally, there are businesses that provide white label goods. These businesses order Nutra directly from the producer. Then they provide you with a customized label that can be branded on your website.
Dropship herbal supplements
While many businesses have found success with the rise of online shopping, many business owners have overlooked the dropshipping of herbal supplements. In addition to the financial benefits, drop shipping also offers an easy, simplified way to market products to certain demographics. The best part is that you don't even have to leave your house to accomplish it!
There are a lot of places on the internet where you can offer herbal supplements, so if you want to stand out from the crowd, you'll need to give your clients a reason to buy from you. The greatest technique to reach your target market is to market the products that existing customers will find most useful.
Finding a reliable dropshipper is the greatest strategy for accomplishing this. Ideally, you want to choose a dropshipper who has a wide variety of high-quality goods at reasonable pricing. Vitamins, minerals, health supplements, and beauty products fall within this category. One of these is a cutting-edge factory that produces a range of herbal supplements.
Herbal supplement drop shipping is not for the weak of heart. However, if you are prepared to put in the work required to learn the trade, you will soon have an internet business empire up and running. The possibilities are endless for someone with a talent for marketing.
The greatest dropshipping businesses will give you free samples of their items, and the best part is, you get to pick which ones you want to keep. The best dropshippers will also offer you complimentary instructional materials and customer service. You and your clients both benefit from this arrangement. However, you can always sell your wares on online marketplaces like eBay or Amazon if you're not interested in running a physical store.
The best customer service is another hallmark of a reliable dropshipping provider. Choosing a dropshipping company from the many available options can be challenging. You can find the best service by comparing the ones you're considering and learning from other customers' experiences.
List of Supplements Dropshipping Suppliers
Choosing the right Supplements Dropshipping suppliers can be a tricky task. There are a lot of different things you need to consider, including the size of the supplement you need to dropship and the price. It is important to know that if you are going to sell supplements online, then you need to find the best dropshipping suppliers available.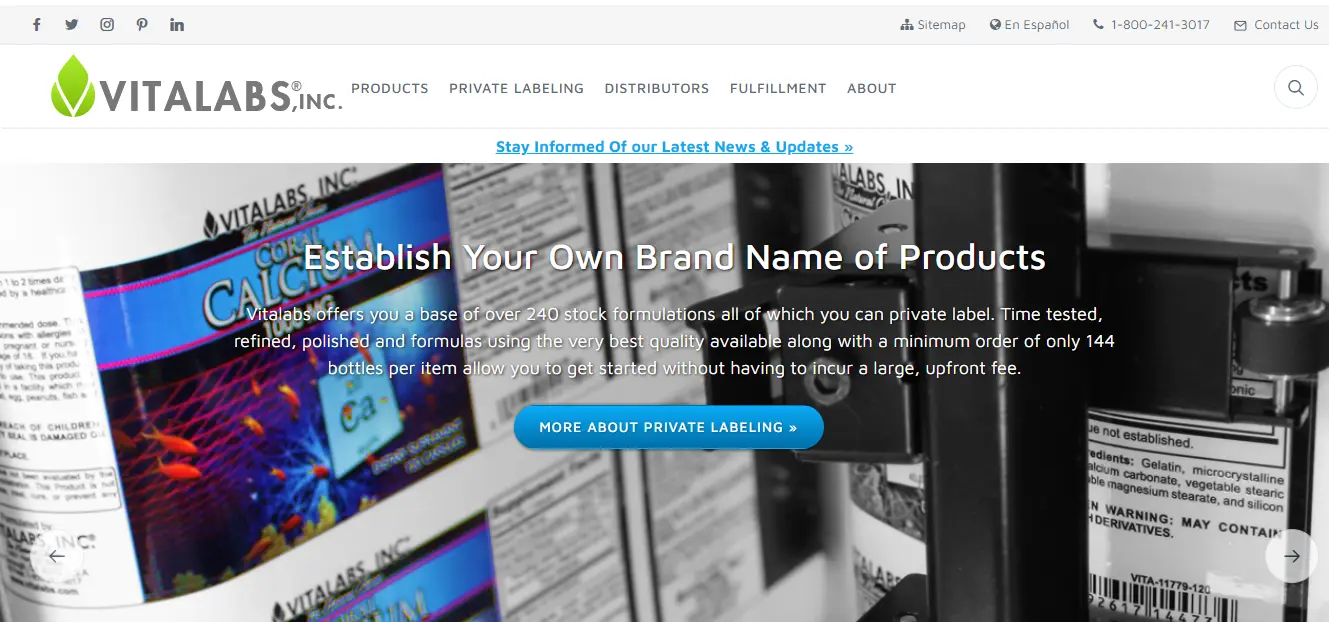 VitaLabs is a reputable brand among the thousands of vitamin and supplement companies. They are one of the few vitamin suppliers who offer international shipping to their customers. They offer over two hundred and forty different formulations in stock and will work with you to create unique label art for your product.
It's also notable that they're one of the few vitamin manufacturers to provide private labeling for shops selling their own brands. Avoiding the hassle of dealing with a contract manufacturer, this is a fantastic method for introducing your own product to the market.
VitaLabs' high-quality, low-cost production processes are just one reason why they're ideally suited for dropshipping. They have found a way to produce their vitamins and supplements at a much lower cost, allowing them to offer them to customers at a much more affordable price.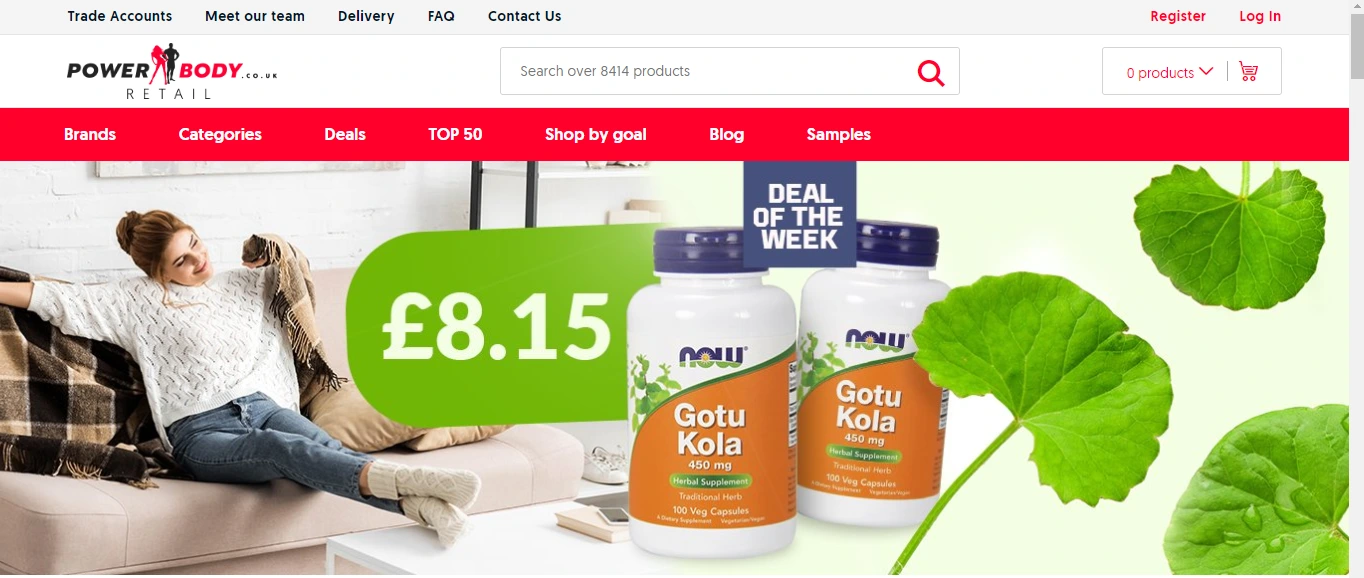 Identifying reliable Power body supplements dropshipping suppliers to meet your fitness goals is easier than you would think. They have vitamins to help you maintain your health that are both high quality and inexpensive. Additionally, all items above $25 will be delivered at no cost to you.
As an added bonus, they have excellent support services for customers. Your items will arrive safely at their destination every time. They also offer a wide variety of vitamins and minerals, which are crucial for any athlete.
Power body has been around for a while, and they've done well in the supplement dropshipping industry. They've honed their negotiation skills to the point where they're now among the top supplement dropship suppliers in the UK. More than seven thousand items are available there.
In addition, they provide a free dropshipping program for beginners. You may trust us with the introduction of your new fitness company. In addition, they provide a wealth of promotional assets for maximizing returns.
Additionally, they have a stellar reputation for assisting independent merchants selling on the web. With various options available, you may decide which combination of quality, cost, and timeliness best suits your needs. Their stock, which is monitored by quality assurance specialists, will also wow you. Check out Power body supplements dropshipping vendors if you're looking to expand your fitness-oriented business.
3. JW Nutritional
Whether you're a new startup or an experienced entrepreneur, the best way to launch your own supplement brand is to find a dropshipping supplier. A reputable dropshipping supplier can handle the logistics of selling your supplements while you focus on the business side of things.
The best dropshipping supplier will have a GMP facility, provide you with custom-branded supplements, offer free design services and help you launch your supplements in just a few days.
While you're researching dropshipping suppliers, be sure to ask about their minimum order quantity and other requirements. Depending on your needs, you may have to pay additional storage, handling, and shipping fees.
Some supplement dropshipping suppliers require a minimum order quantity of just a few hundred units. If you're looking for a supplement dropshipping supplier with a low minimum order, try Vitalabs. They offer a variety of dietary supplements, and their customer service is top-notch. Founded in 2001, the company has grown into a global manufacturer and supplier of supplements. They can dropship white label supplements for up to three months after you purchase them.
4. Totally Natural Remedies
Totally Natural Remedies is another another reliable dropshipping seller of supplements. All sorts of dietary supplements are on sale, from those meant to aid in slimming down to those that act as anti-aging aids or even as household cleaners. White labeling, dropshipping, and tailor-made production are also on the menu. Due to their reasonable costs, FDA registration, and CGMP certification, they are a favorite among supplement manufacturers.
TNRM, or Totally Natural Remedies, is a company that caters to those who are concerned about their health and want to improve it via the use of natural remedies. Everything they sell is made entirely by hand, from scratch, making use of nothing but the purest all-natural materials.
The business can be broken down into two distinct departments. The All Natural Remedies Team specializes in providing a variety of safe and effective treatments for common health problems like wrinkles and diabetes.
The second branch, Prevention Premium, is a paid subscription service that provides its customers with access to a downloaded ebook that details the most efficient herbal medicines. It also includes a comprehensive natural health guide for optimal health and wellness.
You've probably heard of Neal's Yard Remedies if you're interested in health and wellness. It's a business that has made a name for itself by manufacturing effective herbal supplements and other all-natural goods. Their website is loaded with tips for getting healthy with the help of the company's products. Additionally, there is a health and wellness blog on the site with helpful suggestions for bettering your health in general.
The All-Natural Remedies Team brand of health and wellness goods is one of the company's best sellers. The All-Natural Remedies Group is staffed by professionals in the fields of health and wellbeing who are committed to assisting you in making positive lifestyle changes. They are more than happy to impart their knowledge by responding to your inquiries and giving you the attention you deserve.
It can be mutually beneficial to include a vitamin supplement business among your dropshipping providers. You may provide your consumers with the finest supplements possible while devoting significantly less time to administrative tasks. You have a legal obligation to ensure that your products are of a certain standard of quality.
Having a sufficient supply of vitamins is important, but finding a reliable provider is crucial to the success of your company. A provider that offers both a wide selection of products and cutting-edge sales analytics solutions is ideal. If you want to improve your supply chain decisions, a reliable supplier will give you with statistics and analytics on your inventory.
Find a vendor who can provide you with a number of things that will really impress your customers. You may easily distinguish yourself from the competition with the help of these products. Find a retailer that carries a wide selection of reasonably priced vitamins.
A reliable vitamin supplement retailer will stock a wide variety of supplements to meet the demands of their clientele. If you sell vitamins, they will come back to your business when they run out. As an added marketing tool, high-resolution product photos are something to look for in a provider.
It's also important to find a provider with first-rate customer service. Having a supplier who is both knowledgeable and trustworthy can make the difference between a customer purchasing your goods and opting for one of your competitors instead.
6. AliExpress
No matter how much or how little experience you have running a business, dropshipping can help you save money and time. Dropshipping, as opposed to other forms of online retailing, does away with the requirement for delivery and stockpiling. However, you must use caution while choosing a provider.
When you work with a reliable provider, you may cut costs on shipping, improve your company's image, and speedily address any questions or concerns your consumers may have. Also, if you can find a supplier you can trust, you'll have more time on your hands to devote to other areas of your business.
For the success of your dropshipping company, locating a trustworthy supplier is essential. It's important to buy from a reliable vendor who provides a premium service or product. It's important to find a reliable vendor who can give you plenty of information on the goods they sell.
You could also try finding vendors who provide flexible shipping choices. Choose ePacket shipping if you send packages frequently. It's the quickest way to get your package to you. However, delivery timeframes will vary based on the nature of the product you are selling.
A number of different methods of payment are available on AliExpress as well. Payment can be made using a credit card, bank transfer, or even cash. The business welcomes payments made with American Express, Visa, MasterCard, Carte Bancaire, Sofort Banking, and Giropay.
There are numerous widely purchased items that may be purchased at substantial reductions on AliExpress. On the other hand, illegal, counterfeit, or harmful goods are ones to steer clear of.
7. Doba
You may benefit from Doba's wide selection of products whether you're an established business or just getting started. The system serves as an e-commerce platform where merchants can offer their wares to customers all around the world.
Doba's service makes it possible for its customers to bypass the headaches associated with shopping at a brick-and-mortar store while still reaping the benefits. Some examples are short processing times, low costs, and no shipping hassles. A dropshipping business is a great option if you're trying to increase your income flow.
Many other countries and regions are represented on the platform as sources, from the United States and Canada to Europe and China. Doba provides a free trial period for over 170 carefully selected products. Doba has a free trial, as well as three different membership plans, with the cheapest one costing $399 per month.
You have the option of going with a full-service solution or getting into the nitty-gritty with a managed service, depending on your needs as a company. The platform is helpful for merchants since it provides a centralized location from which to manage all of a store's product listings.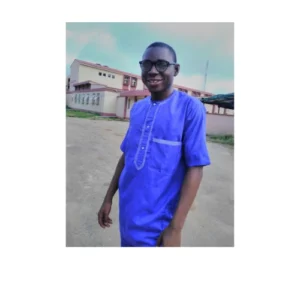 Abdulfatai is a Content Director at Olly-web, where he specializes in Search Engine Marketing (SEM) and Social Media Marketing (SMM). He has over a decade of experience working with businesses to promote their visibility through SEM, SEO, and social media. Abdulfatai believes that great content is the key to success on social media, and his goal is to help businesses grow their following by providing high-quality content that resonates. When it comes to online marketing, Abdulfatai knows how to work hands-on with clients and has a deep understanding of what works best for them.