Is Dropshipping Worth it?-14 Things You Need to Know in 2023
Last Updated on February 4, 2023 by Abdulfatai A. Olamide
Whether you are a seasoned entrepreneur or are just considering launching your own online store, the question of whether dropshipping is a profitable business is not always an easy one to answer. There are many factors to consider, including product diversification, lean operations, scalability, high competition, and supplier challenges.
Whether you are thinking of starting your own dropshipping business or already have one, you will want to know if it's really worth it. You will need to consider ethical considerations, customer dissatisfaction, and profit margins.
Is Dropshipping Worth it?
Dropshipping can be a lucrative business model, but determining its viability takes time and effort. Dropshipping is a fantastic method of getting your internet business off the ground, no matter how big or little it may eventually be.
It might cost a lot of money to set up an internet store. Perhaps you're wondering if dropshipping is worth the trouble. Luckily, there are a few things you can do to guarantee the success of your dropshipping business.
You should start by locating a trustworthy vendor. It's a good time to verify the reliability of the products you're thinking about buying, as well as the estimated delivery dates. Good service usually comes at a cost, and that cost might often be a slow turnaround time from your vendors.
You should also remember that not all dropshippers are up to speed on the most recent automated supply chain technology. To provide the highest level of service to your clientele, you should use the appropriate API.
For instance, you should clarify your guarantee. Keep in mind the importance of having a redemption plan. Be mindful of this fact if you're selling products with limited guarantees.
If you want to make a living from your dropshipping business, you need a well-thought-out strategy. Include a comprehensive marketing strategy tailored to your company.
Finally, you need a well-thought-out plan for conducting business online. A search engine optimized website and in-depth product reviews about your supplier are two examples. To sum up, in today's oversaturated market, you'll need an effective marketing plan to maintain your share of the pie.
14 Things To Consider: Is Dropshipping Worth it?
1. Low upfront cost
A dropshipping provider offers a business owner a discounted product in order to facilitate the entrepreneur's online sales. The vendor will ship the goods to the buyer at no extra cost, keeping the proceeds as their cut. The dropshipper will charge a little fee per order, which is much less than the alternative of maintaining a large stock of goods.
Dropshipping's rising popularity can be attributed in large part to its low entry barrier. It eliminates the need for capital expenditures like inventory and office furnishings. In addition, the business model can be run successfully even by those with limited financial resources. Moreover, it is a tried-and-true method of doing business, with online sales increasing by more than 7 percent annually over the past decade.
Dropshipping services might range in price from one provider to the next. About $500 is a common initial investment for a dropshipping company. The costs, however, could change depending on the goods being sold and the advertising strategy used. The marketing budget should reflect the results you're getting in terms of clicks and sales.
Dropshipping not only helps you save money on overhead, but it also gives you more options for where you can do business. You can focus on customers in any part of the globe. As the number of people with access to the internet in these nations has climbed by 15% over the past five years, so too has the number of prospective consumers. To this end, it's prudent to think about growing your dropshipping company into new geographic areas.
Making money through dropshipping is possible, but only if the things you're selling are in high demand. Google Trends can be used to see how well-liked a product is. In addition, before you launch, you need to create a thorough business plan.
2. Easy to do
Dropshipping is one of the most popular home business ideas on the Internet. This method allows you to set up an online store, market your products and fulfill orders directly from the supplier. You can do dropshipping for free through various marketplaces. However, if you want to make a profitable income, you should make sure you have the right resources.
First, you need to decide on what products to sell. There are many different categories, and even products made specifically for dropshipping. Once you have found what you want to sell, you can start setting up your dropshipping account. You can use a platform like Shopify to set up your store, add products and choose your payment and shipping options. You can even use a store builder to customize the look and feel of your store.
Another option is Walmart. This marketplace offers a large selection of products and has a great return policy. Walmart is another excellent alternative to Amazon. Its user-friendly interface makes it easy to buy and sell. It is also a fast and efficient option for online shopping. Regardless of where you choose to dropship, make sure you add value to your customer's experience.
Choosing a niche is essential for the success of your dropshipping business. There are many factors to consider, including profitability. When selecting a niche, you should have an idea of the products that you will sell. This will help you decide which products are best for your online business. Then, you can begin listing them on your website. Suppliers will then fulfill the orders and ship them to your customers. The difference between the prices you list in your store and the costs of the products will be your profit. Most of the major ecommerce platforms can make this process easy for you.
3. Low risk
Drop shipping is a fantastic business model for beginners because it involves minimal upfront investment. Because of the low initial investment and operational costs of this business model, you can try out a wide variety of products with little to no risk to your bottom line. If you want to be a dropshipper, you'll have to partner with another business. You can try out different products with little worry about financial loss and see which ones are the most popular with your target audience.
Low-risk dropshipping is the way to go if you do not have the money to invest in inventory. Due to a lack of capital, this strategy is ideal for new businesses. Plus, they can put their money where their mouth is and try out some new products, which is great for business growth and the bottom line. This model is not a scam, though, so keep that in mind.
One of the most crucial aspects of a successful dropshipping company is a reliable supply chain. You leave yourself open to fraud if you choose a supplier who does not give you all the information you require. Pick one that has a good reputation and can back up their work with guarantees. In addition, pick a premium product for the best results with your customers.
With a large customer base and numerous competitors, dropshipping can be a difficult industry to break into. Consequently, before putting up any cash, you should do as much research as possible into the field. In this way, you can maximize your earnings by making educated business decisions.
4. Profitable
The first step towards establishing a profitable dropshipping business is to set up a store on an eCommerce platform such as Shopify or Oberlo. You can then add products to the store and advertise it. It's important to do some research and experiment with different strategies to see what works best. After all, you don't want to waste time on products that won't sell.
One of the best niches for dropshipping is the clothing industry. This market is huge and works well for dropshipping. However, it's also highly competitive. You'll want to focus on providing a unique product that your target market will enjoy purchasing. Also, keep in mind that your success will depend on trust with your target audience.
Profitable dropshipping business owners should also be willing to keep experimenting and testing new ideas. While most people will give up after a few trials and errors, a person with drive and ambition will continue working through challenges to achieve their goals. For example, Rafael Cintron, a 25-year-old
entrepreneur grew his dropshipping business into a seven-figure e-commerce business. He started off as a freelancer for a Shopify store and eventually quit his job to start his own store and start making profits for himself.
Despite the numerous benefits of dropshipping, it's important to understand that establishing a successful dropshipping business requires time and money. As with any other business, a successful dropshipping business requires time, money, and effort. If you're looking for a quick way to earn money, this business model isn't for you.
5. Need to be willing to learn from mistakes
One common mistake made by dropshippers is to post unrealistic shipping timeframes. It is easy to get swept up in the need to please customers, but the fact is that the shipping process is unpredictable, especially if you do not have tracking. A long shipping time can put off customers and discourage them from purchasing from you. To avoid this problem, ask your suppliers about shipping times and give yourself a safe amount of time for each shipment.
Another mistake many aspiring dropshippers make is choosing the wrong products. While it is easy to latch onto a hot product and see great initial sales, you may find later that no one is really buying it. Check the sales velocity of the products you plan to sell on AliExpress. Once you know what your products will sell for, you can decide whether it's worth your time to sell them.
As you grow your business, you must always remember that dropshipping is not a sprint, but a marathon. Set realistic goals, like aiming to earn $200 to $500 per month. Be prepared for ups and downs, but don't quit when you hit a wall.
As with any business, success depends on your suppliers. Without a quality supplier, your products will be unreliable and the customer service will be mediocre at best. Therefore, it's a good idea to seek help from professional sourcing agents. You must also know your target audience if you want to be successful.
6. Profit margins are very low
Dropshipping with a small profit margin is difficult, especially when selling products online. However, there are tactics you can employ to boost your net profit percentage. Following these guidelines will allow you to establish a solid foundation for your business.
With drop shipping, shops can sell items without keeping any of them in stock. The cost of such a service, however, can be high depending on the market. As an added downside, dealing with dishonest vendors can be quite pricey. Damaged or returned items can be an additional drain on your resources. You may also have to deal with numerous incorrect product deliveries.
Profit margins can be increased by offering upsells to current customers. More money can be made if impulse purchases are encouraged. In the case of online sales, this tactic can be especially useful.
A POS system, like Gofrugal, can be used to keep tabs on sales and payments. Additionally, you can try the service risk-free for 30 days. Saving money on operational expenses is a side effect of using this tool. Furthermore, it can improve your communication with your target market. A higher profit margin is a prerequisite to expanding your business. Learning your customers' purchasing patterns is also crucial. The data can be used to develop cross-promotional strategies, which in turn can boost sales. Investing in high-quality software can also help cut down on expenses.
These suggestions will help you boost your company's bottom line and make it more sustainable. If you're going to remove costs, though, remember to be patient and think through the implications. Even with a slim profit margin, your company can still thrive with careful monitoring and strategic alterations.
7. Customer dissatisfaction
Dropshipping has been around almost as long as direct marketing and mail-order businesses. The concept is straightforward: you make a purchase, send it on to the buyer, and then keep a portion of the proceeds. A large number of consumers have voiced their unhappiness with the service, thus contributing to the practice's negative reputation. That's not to suggest that dropshipping is always immoral.
However, there are a number of dangers involved with this type of business, including items being late or incorrectly delivered.
Mistakes in the "final mile" of shipping occur more frequently than many suppliers realize. In this scenario, the product is sent to the wrong state and the recipient is left very unhappy. It can be problematic because it raises the price of the delivery service. While there are solutions to this issue, retaining customers requires a focus on their satisfaction.
The diversity of goods offered by many dropshippers is another issue. Having a hard time moving all of the inventory on your website? You're not alone. Some distributors have built application programming interfaces (APIs) that give buyers access to real-time inventory information. Some competitors have even stooped to lowering standards for packaging in order to increase profits. Dissatisfaction among consumers is a direct result of the market being flooded with new products at a rapid pace.
There are, thankfully, ways to prevent these problems from occurring, and it's crucial that you understand them before committing to anything. The success of any business relies on its relationship with its customers, therefore investing in a quality customer care team is crucial. Further, it is crucial to be alert to and cautious about the potential hazards of dropshipping.
8. Ethical considerations
Whether you're looking into dropshipping as a business or are a dropshipper yourself, you should be aware of some ethical considerations. A dropshipper is the middleman in the globalized supply chain who sells products to buyers. He or she never actually sees the items being shipped to the customers. As a result, there are no tangible consequences to the dropshipper's actions.
In addition, it's important to understand the ethical issues that are associated with fast fashion. This practice is responsible for 8% of global carbon emissions and raises questions about worker treatment. It also raises concerns about the environmental impact of the products that are sold. Many fast fashion brands don't pay living wages to their workers, and retailers like AliExpress promote the worst of fast fashion.
Although dropshipping is not illegal, Depop has banned it for ethical reasons. Depop uses manual enforcement and automated enforcement to detect and remove dropshippers. Depop also states that it clashes with its values. It also takes action on user reports. Using these automated methods, Depop takes out the guesswork for customers and takes action on all reports. However, if you're a dropshipper, you should be aware that Depop is a tough company to work with.
One of the best ways to be ethical when dropshipping is to make sure that you have a good return policy. You also need to be careful about your shipping methods. Choosing the cheapest and most reliable shipping method is the way to go. You can also look for eco-friendly products. However, it's important to remember that no business is completely ethical. You can't expect a company to be completely ethical when it isn't willing to put the time and effort into making sure its operations are ethical.
9. A great way to learn about Facebook ads
Facebook advertising are a fantastic tool for expanding brand awareness and attracting new customers to your website. Make sure your advertisements are efficient, though. It's also essential that your adverts reach the right people. There are a variety of advertising approaches you may take to increase the likelihood that your campaign will be successful.
Taking a course is one of the greatest methods to learn how to use Facebook advertisements to increase traffic to your website. Courses in a wide variety of topics can be found on the web. Specialists evaluate some of the most popular programs so you can pick the one that's best for you.
There are a wide variety of courses available that can assist you in your goals, whether they be increasing site visitors or promoting an online shop. Learn how to reach your ideal customers with the help of these courses. You will also learn how to optimize your ad copy for maximum returns.
As an added bonus, you'll learn strategies for increasing your earnings potential while your study. You will discover how to split test ads to save costs and how to write ad wording that will increase conversions. You will also find out how to expand your advertising efforts without wasting money.
The Udemy Facebook Ads course is highly recommended if you want to learn how to maximize your advertising budget. If you want to learn how to effectively advertise your business using Facebook ads, this course is a great place to start. It's nearly six hours long and teaches you how to maximize your advertising budget. As a beginning, you will learn from your experiences.
10. High shipment costs cause cart abandonment
One of the reasons shoppers abandon their carts is due to a high shipping price. A customer's willingness to make a purchase may be affected by the total price, including shipping and tax. In addition, this may cause a drop in earnings for your company. It's good news that there are actions you can do to boost conversions.
Having a straightforward purchasing procedure is a great method to keep customers from clicking away from your site. It's important to have a straightforward, quick, and uncomplicated checkout procedure. Customers should be able to make a purchase without creating an account.
You should also make sure that your product pages contain useful information. For instance, the delivery options should be prominently featured on the product page. Add a return policy to your website as well. If more people complete their purchases, there will be less shopping cart abandonment.
Abandonment of a shopping cart is not always due to a high shipping price. Website or checkout slowness, insufficient payment methods, and no refund policy are just a few examples. These elements may go unnoticed by the buyer and end up being the deciding factor in why they decide not to buy from your website.
Customers may leave your website for a variety of reasons, but these are the most prevalent ones. A buyer may quit a purchase because the goods is too expensive or of low value.
Please be transparent about your shipping rates and procedures if you operate a dropshipping company. In addition to ensuring that customers actually receive the items they ordered, this will also help cut down on cart abandonment. Along with these pointers, you should offer assistance to your clients.
Dropshipping has many advantages, but it can also increase shipping costs, which hurts merchants more than wholesalers. Your ability to deliver what your consumers anticipate can be bolstered by working with a dependable shipping service like ShipBob.
11. Lean Operation
Whether your business is growing slowly or stalling, you may need to improve your processes. Lean business thinking can help you create a competitive advantage by improving your customer value. You can also measure your progress by using actionable metrics. KPIs (key performance indicators) are powerful behavior drivers.
The three most important business issues are Purpose, Process, and People. These issues should guide your transformation to lean business thinking. You should also ensure that all of your processes are accountable. You can achieve this by tracking your progress through innovation accounting.
Lean business thinking requires you to change your management model from optimizing vertical departments to optimizing horizontal value streams. The first step in this process is to identify the major value streams in your business. You must ensure that each step in the value stream is valuable, flexible, and available.
Lean business thinking also requires you to eliminate waste. Waste can be reduced by eliminating unnecessary purchases, item obsolescence, or poor communication. Lastly, waste can be eliminated by error detection and error avoidance.
12. Product Diversification
Having more products available can be a potent weapon in the fight to increase sales and revenue. This can be accomplished through the sale of a new product, the sale of an accessory, or the resale of an already-existing product. It can also help you attract new customers, which in turn opens up more doorways for growth. However, diversifying your product line is not without its risks. Careful consideration should be given to whether or not to pursue this option.
Starting with a pilot program in a limited market is a sensible strategy. Useful for estimating how many additional employees will be needed and the expenditures associated with product launches. You should research what your rivals are selling and at what price. Finding out if you are on the correct track with diversification is possible with this method.
Diversifying your product offering is just one strategy for expanding your customer base and gaining an edge over the competition. Consider incorporating social media into your digital marketing plan. You can expand your customer base and discover fresh, in-demand products by doing so.
13. Scalability
Dropshipping allows businesses to save money in a number of ways, including inventory, storage, and administration. Therefore, a shopkeeper can carry more products, serve more clients, and boost revenue all at the same time.
Because of this, stores can rededicate their resources to other tasks, such as generating sales leads. In the dropshipping industry, importing goods from other countries is the norm. Because of this, and the other advantages I've already listed, the business model is appealing to many retailers, eBay included.
A dropshipping company's scalability is the same as that of a traditional storefront. While it's true that stores need to put money into growth, they should also be on the lookout for ways to team up with similar businesses. The same is true of wholesalers.
The best dropshipping companies have relationships with manufacturers and service providers that allow them to offer cutting-edge goods and options to their customers. This not only decreases inventory expenses but also gets rid of the need to store extra stock, which is a huge boon to any economy.
14. High Competitiveness
Dropshipping is a lucrative business model. It not only affords you the chance to earn more income but also frees you from the burden of managing logistics and stock. If you want, your website itself can serve as a dropshipping marketplace. As an alternative, you can team up with a dropshipping company that can assist you to adjust to the new way of doing business.
By using dropshipping, you can reach customers in any part of the world. With this strategy, you can easily expand your business internationally by catering to local tastes and needs with your products. Many countries use varying currencies, so it's crucial that your products are convertible to those currencies. Profit margins can be further honed with dropshipping.
How To Build a Profitable Dropshipping Store?
It doesn't matter if you're a rookie business owner or a seasoned pro, there are a few fundamental tactics that you should always keep in mind when establishing a successful dropshipping store. It all starts with identifying successful items.
The items you pick should serve a purpose and stand out from the crowd. Further, they need to be appropriate for the audience you're trying to reach. Pick items that are both visually appealing and highly marketable. Think about the product's pricing in relation to its value.
Having a healthy profit margin is also crucial. This guarantees that you can spend your money while still turning a profit.
To attract additional shoppers, you may also share information about your business on social media. Maintaining a steady stream of updates to your social media pages is essential. Your dropshipping enterprise can benefit from a robust social media presence. A strong online profile has other benefits beyond just drawing in new clients.
Discounts for abandoned shopping carts are another approach to grow your dropshipping business. For this purpose, electronic mail reminders can be useful. Incentives are also recommended. Customers who abandon their shopping carts are encouraged to make another purchase.
Wrap-up: Is Dropshipping Worth it?
You may locate new clients without taking on a lot of risk in a variety of different ways, whether you're just getting started or want to grow your present firm. Indeed, by next year, online sales are projected to hit $4.9 trillion. It's no surprise that more and more people are seeking for chances in cyberspace.
For new businesses, dropshipping can be a fantastic entry point. You have to be willing to work hard, though. You'll need more than just hard work to make your business succeed, though.
While dropshipping isn't a quick way to make money, it is a viable business model. You can expand your knowledge and acquire useful abilities in this way. Also included in this is trying out brand new items.
By testing out a wide variety of products, you can narrow down your options and choose the best ones to sell in your shop. A service like Aliexpress can be helpful in your search for products. The purpose of Aliexpress is to facilitate communication between online retailers and wholesalers.
One disadvantage of dropshipping is that you have no say in the final product's quality. It's also preferable to avoid outsourcing to China because to the lengthy transit delays involved.
You, as a business owner, need to put in the effort to learn what kinds of marketing are most effective in your field. Researching the competition entails learning about their strengths and weaknesses, as well as the goods they've found the most success with. You must also know how much money to invest in advertising and what methods work best.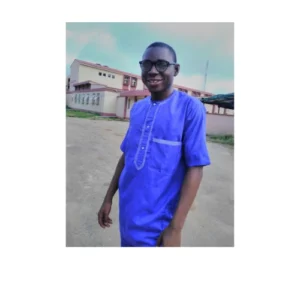 Abdulfatai is a Content Director at Olly-web, where he specializes in Search Engine Marketing (SEM) and Social Media Marketing (SMM). He has over a decade of experience working with businesses to promote their visibility through SEM, SEO, and social media. Abdulfatai believes that great content is the key to success on social media, and his goal is to help businesses grow their following by providing high-quality content that resonates. When it comes to online marketing, Abdulfatai knows how to work hands-on with clients and has a deep understanding of what works best for them.