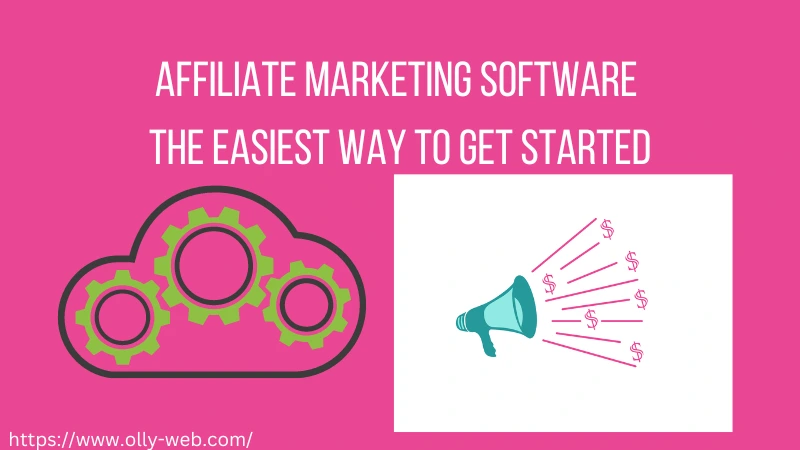 Last Updated on February 4, 2023 by Abdulfatai A. Olamide
There are several advantages to using affiliate marketing software for your business. It allows you to track and manage your affiliate program with detailed reporting and integrations to third-party platforms. It also has dedicated features for affiliates, including payout management, email automation, and conversion tracking. It also integrates with many established eCommerce websites. And it's easy to use.
1. Integrating with e-commerce platforms
Affiliate marketing software has many benefits, including automatically tracking sales, generating detailed reports, and partnering with influencers and publishers. Some platforms also offer automated commission handling, such as tracking sales, commissions, and refunds, as well as integrations with third-party marketing software.
Affiliate marketing software is essential for a successful affiliate program. It makes tracking and reporting easier and frees time for more impactful tasks. Choose an affiliate tracking app that integrates with your e-commerce platform to get started. Shopify's affiliate tracking app is a great example of such a tool.
Affiliate tracking software enables online businesses to manage and track thousands of affiliates. It also tracks cookies to collect data about user actions and preferences and offers advanced reporting. With this information, marketers can measure and improve their campaigns. A good affiliate tracking platform will also provide world-class customer support and help prevent fraud.
Affiliatly is an affiliate management system that can integrate with Shopify. It allows merchants to track sales and commissions and integrate with PayPal and other payment services. Affiliatly helps merchants manage their affiliate partners by providing a centralized dashboard and a custom affiliate link. It also allows affiliates to upload brand assets and track commissions.
Affiliate tracking software is a critical component of affiliate marketing, allowing online retailers to track the performance of affiliates and allocate the correct amounts to their partners. As a result, affiliates become more motivated to promote products. The software also helps businesses track website traffic and displays the number of active campaigns. The more active campaigns a partner has, the more likely it is that they will make sales for the merchant.
Affiliate marketing software can automate the management of affiliate programs by streamlining administrative processes and allowing businesses to monitor their affiliate marketing initiatives. Most affiliate tracking software systems share common functionality, including tracking sales, managing referrals, and managing costs. Some systems offer link personalization, multiple currencies support, and commission management. In addition, these affiliate tracking software systems can help a brand avoid fraud by ensuring that affiliate commissions are accurate.
Before deciding on an affiliate marketing platform, it is important to choose a plan that fits the needs of the company. For small businesses with limited budgets, an affiliate marketing software package with basic features is ideal. Large companies can choose a more advanced plan that offers more advanced features. Affiliate marketing is a cost-effective and effective marketing strategy and can expand your reach to new customers. Once set up and managed properly, affiliate marketing can become a lucrative and profitable source of income.
2. Offering multiple commission models
Look no further if you're looking for a software program that offers multiple commission models. Several affiliate programs offer multiple commission models. The commissions you receive can be a percentage of the sale price, or you can earn a set amount for every sale. The higher the commission, the more your commission check will increase. Some affiliate programs also offer incentives for new affiliates.
Affiliate marketing software often includes multiple commission models, making it possible to run a multi-tier business. Multi-tier marketing is also known as MLM. A variety of software solutions provide multiple commission structures to maximize your profits. You can select the best commission structure for you and your business model.
Amazon's affiliate program offers several commission models, with rates ranging from 1% to 20%. However, you have to be aware that retailers have the power to change commission rates anytime they want. For instance, in April, Amazon lowered its commission rates for physical products by up to 8%. It also cut its commission rate on groceries from 5% to 1%.
Another advantage to multiple-tier commission models is that they help you track affiliate performance. A good multi-tier affiliate software platform will allow you to track your affiliates on multiple tiers and levels, making tracking easier. In addition, the software should help you identify weak spots in your affiliate program and allow you to optimize your plans accordingly. Scaleo is a fully managed multi-level affiliate marketing software that uses cutting-edge AI technology. It can be used by businesses, networks, and media buyers alike.
Some of the more popular affiliate programs have multiple commission models. For example, eHarmony's affiliate program requires users to fill out a 70-question questionnaire. Similarly, the Microsoft 365 program requires a recurring payment. These products are perfect for affiliates who are interested in passive income.
3. Fraud detection
Fraud detection in affiliate marketing software helps marketers avoid falling victim to fraudulent affiliates. Fraud detection software recognizes patterns in the purchase and clicks patterns to spot manipulations in the affiliate network. Restrictions on the behavior of fraudulent affiliates may vary, depending on the contract model. The consequences can range from simple expulsion from the affiliate program to criminal prosecution.
Fraud detection software can also help marketers evaluate the quality of the traffic they receive. To detect the quality of traffic, a fraud prevention tool should allow the affiliate manager to log affiliate IDs and track conversions. A screenshot of a sample of affiliate traffic can help a manager detect suspicious activity.
Another way to spot fraudulent affiliates is by checking the source of affiliate links. If an affiliate is sending you questionable links, the affiliate has likely been hacked. A hacker can use old browser versions to create false affiliate links. Another common method is to drop cookies on active accounts. Using cookies to create fake user accounts allows the scammer to make a few clicks before they get noticed.
Once an affiliate is flagged as a fraudster, the affiliate manager must take immediate action. If the affiliate does indeed commit fraud, they will need to be removed from the program and documented with evidence. The software should also let the affiliate know that they have been warned so that they can take the appropriate action.
Affiliate marketing is becoming increasingly lucrative, and fraudsters have adapted to this. Those who want to maximize their revenue should follow the recommendations for fraud prevention. Fraud detection in affiliate marketing software is crucial for marketers to prevent the risk of falling victim to these shady practices. Fraud prevention software should include sophisticated analytics and ML- methodology to detect fraudulent patterns.
Click fraud is an ongoing issue affecting the entire online marketing ecosystem. Consumers are increasingly demanding personalized experiences online, and high levels of click fraud undermine the ecosystem. Click fraud is a huge problem for advertisers, which is why it's vital to have a robust anti-fraud policy. It's crucial to begin addressing this issue early and budget accordingly to ensure that your marketing campaigns are protected against click fraud.
4. Easy-to-use interface
The easiest way to get started with affiliate marketing software is to find a product that has an easy-to-use interface. This way, you will save time learning how to use it. Affiliate marketing software should be easy to use and have a customizable feature set. Fortunately, there are a number of different products available.
Affiliate marketing software is a great way to keep track of your affiliates' performance and reward them for promoting your products. It works by creating offers, signing up new affiliates, and counting successful conversions. Once your affiliates sign up, they can start promoting your products using affiliate links and hashtags. Once they have made a sale, the affiliate software will count the sales they generate and pay them accordingly.
AffiliateWP integrates with the most popular WordPress eCommerce and membership plugins. It also provides tracking and attribution tools for all of your marketing efforts. AffiliateWP has the ability to integrate with HitPath, a multichannel tracking and attribution platform. HitPath also provides advertising, campaign management, and communications tools for affiliate networks, agencies, and publishers. It also provides tools for measuring revenue and engaging with customers.
When choosing affiliate marketing software, it is important to look for an easy-to-use interface. Software should have tabs that switch between functions easily. Affiliate tracking tools should be organized and provide detailed information for affiliates. The software should also have a dashboard that gives a complete view of your campaigns. Some affiliate management software even allows you to customize the dashboard for convenience.
Affiliate tracking software is essential for the success of an affiliate marketing program. The right software will make managing affiliates easier and more productive. It will give you insight into which affiliate links worked and which didn't. It will help you identify trends and improve your affiliate campaigns.
The best affiliate management software will offer you total control of your marketing campaigns. It can automate, assess, and optimize campaigns all within a single platform. It also lets you display a click-through badge on your website or social media and track your marketing efforts in real-time.
Wrap up on Affiliate Marketing Software
By using affiliate marketing software, businesses can make better decisions about which affiliates to work with and better understand their performance. Marketing software manages and tracks thousands of affiliates. This makes tracking results, improving performance, and staying on top of changes in your affiliate marketing business easier.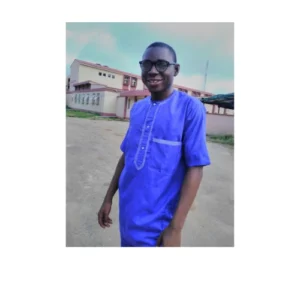 Abdulfatai is a Content Director at Olly-web, where he specializes in Search Engine Marketing (SEM) and Social Media Marketing (SMM). He has over a decade of experience working with businesses to promote their visibility through SEM, SEO, and social media. Abdulfatai believes that great content is the key to success on social media, and his goal is to help businesses grow their following by providing high-quality content that resonates. When it comes to online marketing, Abdulfatai knows how to work hands-on with clients and has a deep understanding of what works best for them.