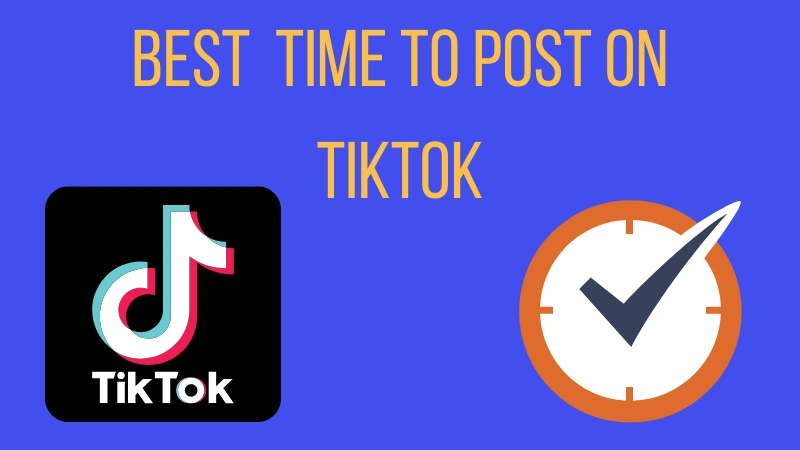 Last Updated on October 28, 2022 by Abdulfatai A. Olamide
It is not new that everyone is now asking what the best time to post on TikTok is. TikTok is a social media app that allows users to create and share short videos with others. The app has a global audience, so it's a great platform to post your videos if you're looking for a broad reach.
Here is The Best Time to Post on TikTok
1. Before an Event: If you're planning an event, such as a graduation ceremony, posting a TikTok video before it can be a great way to get people excited about it. You can also use the video to promote tickets or other related items.
2. During the Event When an event is taking place, posting a TikTok video can be a great way to reach your audience in real-time. Since the app is so popular, you'll get many views on your post.
3. Early Morning in your audiences' time zone. The truth is, there is no magic hour. Every one of us cannot be with our phone at precisely 9 a.m. But sure enough, the first thing an average persons check is their phone when they wake up.
4. Early evening hours. When it's dark outside, this is when your audiences are most likely to be on their phones. They just come back from work and are ready to take some rest by scrolling through their devices.
5. At the weekend when people are on holiday. It is easier to concentrate on social media when less busy and at the weekend than when you are at work in the midweek.
If You are a Football lover: Why did you think they fixed one of the biggest competitions (UEFA Championship) in Europe at night?
You should know there's no definitive answer to when is the best time to post on TikTok, as it depends on your audience and video content. However, generally speaking, the best time to post on TikTok is when there are a lot of users active on the app and in general.
Posting at this time means that your videos will have a wider global audience, and you'll be more likely to reach people who are most interested in what you have to say. Additionally, suppose you're posting original content. In that case, it's usually better to post during peak hours (between 8 p.m. and 12 a.m.), when more people are using the app, and it's more likely that they will see your video.
Some experts suggest that posting during peak hours – such as 9 p.m.-1 a.m. EST – can result in higher engagement rates and more views. Additionally, users should consider which videos they post; those with high engagement rates have a larger global audience.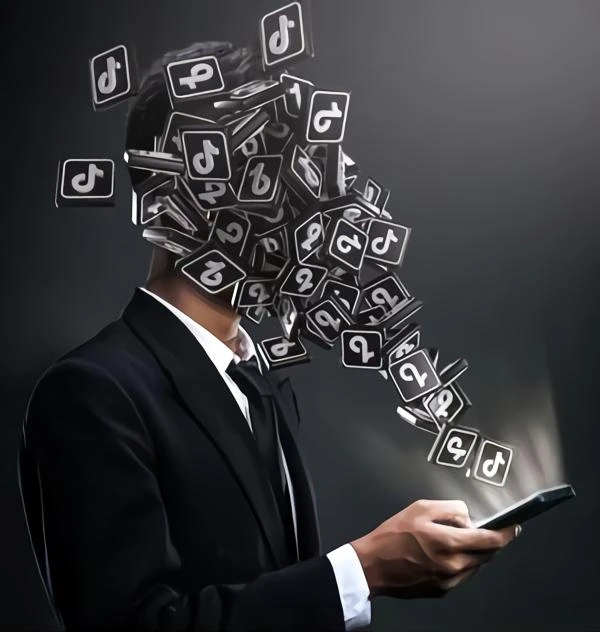 When is the worse time to post on Tiktok?
There is no definitive answer for the worst time to post on TikTok, as the app's global audience varies depending on the day and time.
Why is it Important to post at the best time on Tiktok
TikTok is a video-sharing app that has quickly become one of the most popular apps on the internet. With over 500 million active users, TikTok is a great platform to promote your brand or product.
There are a few things to keep in mind when posting on TikTok:
1. Make sure your videos are optimized for TikTok. Your videos should be short (30 seconds or less), have good sound and lighting, and be creatively designed.
2. Be aware of the global audience that watches TikTok videos. While U.S.-based users make up most of the app's audience, content that appeals to international audiences will be more successful on TikTok.
How to use TikTok to reach your target audience directly
TikTok is a social media platform with over 900 million monthly active users. It's perfect for reaching your target audience directly, as its videos are short (average length is just over three minutes) and easily shareable. In addition to its popularity with millennials, TikTok is also popular with parents who want to keep their children entertained and engaged. Here are a few tips for using TikTok to reach your target audience:
Use hashtags: Hashtags are essential on TikTok because they help you find related videos by people interested in the same topics. For example, if you're promoting a new product, use #tiktokads or #ad campaign to get started.
Use influencers: If you have the budget and resources, reach out to influencers and pay them to promote your video. Influencers tend to have a large audience because they make videos on popular topics, and people who follow them are more likely to watch your video.
Share your videos outside Tiktok to attract more traffic. Especially if you've got a good following, share your videos on Facebook or Instagram to get more engagement. And Include a link to your website or business in your profile description.
Use TikTok to post videos that are relevant to your target audience. This will help you connect with them personally and make them interested in what you have to say.
Post videos regularly. This will keep your followers engaged and give them something new to watch every time they check your account.
Use creative content marketing techniques when creating your TikTok videos. This will help you stand out from the competition and attract more viewers.
How to Schedule Your TikTok Videos
It would be best to keep in mind a few things when scheduling your TikTok videos to post at the right time. First, make sure that the video content is appropriate for the age group that your audience is targeting. Second, consider posting during peak times so that people will have more opportunities to see it. And finally, think about how you want your video to look when it's published – will you want it to be featured on the home page, or will you prefer to have a more stealthy placement?
-Think about what type of content would be most appropriate for your target audience and make sure it's something they'll be interested in.
Best Tools To schedule your Tiktok Post.
Whether you're an individual or a business, there's no excuse for not having a well-organized social media presence. With the help of tools like Loomly and SocialPilot, you can easily schedule posts and manage your account on the go.
Crowdfire is another excellent tool for scheduling posts. It lets you create custom schedules based on time of day or frequency, making it perfect for businesses with multiple social media accounts.
Finally, TikTok Scheduler is perfect for anyone who wants to make their TikTok videos look their best. This app helps you add filters, music, and more, so your videos look amazing even when they're quick and spontaneous.
Best Tiktok Scheduler Tools
Are is our pick of the best Tiktok Scheduler tools.
Social Pilot
SocialPilot is a social media scheduling and marketing analytics tool that helps businesses optimize their social media campaigns for success. SocialPilot analyses users' posts, followers, and engagement to help companies to identify areas for improvement and track the impact of their social media efforts. With SocialPilot's easy-to-use interface, businesses can quickly and easily create customized schedules for their social media channels, monitor results, and analyze trends.
The SocialPilot team has years of experience in the marketing industry, so they know how to get your business results. In addition to its powerful marketing features, SocialPilot also offers valuable analytics that can help you understand what works best on social media and where you need to focus your efforts next.
Loomly
Loomly is the Brand Success Platform that empowers marketing teams to grow successful brands online. The platform provides marketers with metrics, tools, and insights to help them achieve their marketing goals, including growth, engagement, and ROI.
Loomly was founded in 2013 by two entrepreneurs who recognized the need for a tool that would help marketing teams grow successful brands online. Since its inception, the company has helped over 1,000 brands achieve success.
One of the most powerful features of Loomly is its ability to give marketers actionable insights into their brand's online performance. This information can help marketers change their strategy based on data-driven feedback.
Crowdfire
Crowdfire is a powerful Social Media Management tool that can help brands, businesses, agencies, and individuals manage their social media platforms more effectively. This platform offers a variety of features that make it easy to post updates, respond to comments, track followers, and more. The platform also has a built-in reporting system that makes finding information about your social media performance easy. Overall, Crowdfire is an excellent tool for anyone looking to improve their social media management skills. Crowdfire also offers a free plan.
TikTok Scheduler
TikTok Scheduler is a tool specifically designed for users of the popular video-sharing app, TikTok. With TikTok Scheduler, you can easily plan and schedule your posts for future distribution on the platform. The app includes features to help you create unique content, track engagement rates, and monitor your competition. Overall, TikTok Scheduler is an easy-to-use tool that can help you manage your online presence and grow your following on the popular social media platform. In addition, TikTok Scheduler is free.
Later
Earlier this year, Later released a new app designed to help creators visually plan and schedule their TikTok videos ahead of time. The app is simple to use and provides creators with a list of upcoming videos they can choose from and the option to add specific durations for each one. This feature is beneficial for those who want to create consistent content in terms of length, put a link in your TikTok bio, and timing.
Later also offers some other helpful features, such as the ability to save videos for later playback or sharing and the option to add notes about the video for future reference. Overall, Later provides an easy way for creators to stay organized and on schedule with their content production, which can help them produce higher quality videos overall.
Wrap Up
We believe now you know the best time to post on TikTok, how to schedule your TikTok videos to reach more people, and the best TikTok schedulers tools you can use to grow your channel. The key is to keep your content fresh and relevant and find the suitable TikTok scheduler that will help you maximize engagement and growth. So go ahead and start planning those fun videos today!
So what are you waiting for? Start growing your audience today!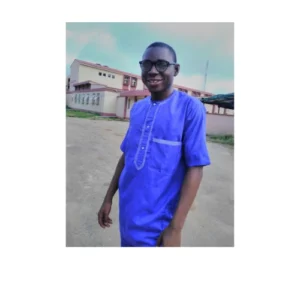 Abdulfatai is a Content Director at Olly-web, where he specializes in Search Engine Marketing (SEM) and Social Media Marketing (SMM). He has over a decade of experience working with businesses to promote their visibility through SEM, SEO, and social media. Abdulfatai believes that great content is the key to success on social media, and his goal is to help businesses grow their following by providing high-quality content that resonates. When it comes to online marketing, Abdulfatai knows how to work hands-on with clients and has a deep understanding of what works best for them.