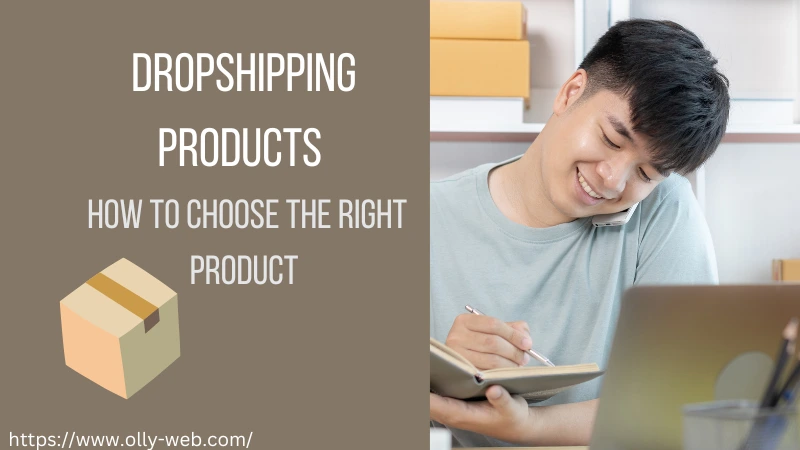 Last Updated on February 4, 2023 by Abdulfatai A. Olamide
Dropshipping products are one of the most popular options on the Internet. Many of these products have a high margin and ticket value. However, you should avoid selling adult products or e-cigarettes. The following are some tips on choosing the right dropshipping product. Identifying the right product is not difficult.
How to find popular dropshipping products
The best way to find popular dropshipping products is by studying what other businesses are selling. You can also do research on your competitors' dropshipping
products by visiting Google Trends. This tool allows you to view how popular certain products are in organic searches and niche-specific searches. If you find that a particular product is consistently trending upward, this could be an excellent opportunity to jump in and offer it to your customers.
Another easy way to find popular dropshipping products is by using Google's Keyword Planner. This tool can help you validate search volume, and it can be used to identify products with high search volume but low competition. The key is to find a product with the right balance between traffic and competition. For example, a product that has a low search volume may not sell very well, so you should try to sell products with a high search volume.
One of the best places to look for popular dropshipping products is online stores. Many popular online stores have dedicated sections for trending products. A free online tool like AliExpress Dropshipping Center can also help you find hot products. It has categories for everything from mobile phones to household goods. The best way to find popular dropshipping products is to analyze the trends in your niche.
You can also search for products in Google's Trends tool. This tool shows the frequency of searches for a product's name and related keywords. The more searches a product receives on Google, the more likely it is to be a hit. The tool also lists new products that have the potential for popularity.
Another way to find popular dropshipping products is to browse the product catalogs of your competition. Research their products and identify pain points they solve. Make sure you're offering something better than your competition. When you're creating a dropshipping store, you'll also need to know how to price your products. Customers are influenced by price, and it is important that you're providing products that are cheaper than the competition.
Aside from online stores, you can also start a dropshipping business at a local store or community bazaar. For example, you can sell a variety of goods at thrift stores or community bazaars. As with any eCommerce business, it's crucial to know what price range is best for your products. A lower price will drive better conversions, while a higher price will require more attention and support from customers.
How to find high-margin dropshipping products
You can start selling wireless headphones by dropshipping them from a manufacturer. This product is becoming equally popular with kids and their parents. Dropshipping wireless headphones will allow you to compete with major brands. Most wireless headphones are designed with convenience and simplicity in mind. They can help parents avoid the hassle of looking for lost children. Dropshipping them will allow you to save time, effort, and money.
The best products to sell online are those that will solve people's problems. These are products that are sold online because they are difficult to find in a physical store. People are often reluctant to purchase such products from local stores. You can use platforms like NicheDropshipping to find products for sale that will sell well. Once you find a product that has the potential to sell well, you can sell it to consumers and earn a profit.
High-margin products are those that can generate a lot of profit. They should not be too expensive or too cheap. They should not have many moving parts. They should be inexpensive enough to sell on a website. They should sell for about $20 to $30. If you can make them personalized, they can be sold at a higher price.
You should try to find products that are in demand but are not widely available in the market. These products may be more expensive to produce, but their demand is higher than their competition's. They may also require more work and effort to find a market for them. While this approach isn't always ideal, it can help you find a high-margin product.
One of the most profitable products to sell is jewelry. Women love jewelry and will never tire of shopping for it. Not only does jewelry wear well but it is also easy to transport. Another popular product to sell is baby monitors. These low-priced baby monitors are perfect for busy parents and will increase your profits.
Finding high-ticket dropshipping products
You may not know where to start when finding high-ticket dropshipping products. The key is to get a general idea of what the product is. Once you have an idea, you can contact manufacturers to get more details about the product. Ensure your website contains interesting content that will attract your customers.
If you want to sell consumer electronics, for example, you can start by looking for products that consumers want. However, you must be careful not to pick products that are unpopular or that are too inexpensive. Consumers will be suspicious if you sell a product they can get cheaper elsewhere.
The price of high-ticket dropshipping products is a good indicator of their perceived value. Customers will spend more money if they feel the product is of high quality. They will also be more likely to purchase additional items and purchase a product warranty if they purchase a high-ticket item.
The process of finding high-ticket dropshipping products is a little different than for regular dropshipping items, but you can still source them from popular websites like AliExpress and eBay. You just need to be more selective and choose the right dropshipping supplier and manufacturer for your high-ticket products.
High-ticket products can be anything from a large TV screen to a piece of jewelry. The key is knowing the niche and the tastes of your target market. While a high-ticket product is expensive, it can still be very profitable if you choose the right one. You can use price filters to narrow down your search.
High-ticket dropshipping products are not for everyone. In fact, you need a moderate amount of capital to get started. It will take a little research to find high-ticket dropshipping products that you're comfortable selling. If you can't afford to invest in a higher-ticket product, consider selling low-ticket items instead.
Another example of a high-ticket product is a garden shed. A garden shed will not only declutter a garage or house, but it will also help make your outdoor space more functional and maintainable.

Wrap up on Dropshipping Products
Dropshipping is a great way to start your own eCommerce business and get products without having to go through a major hassle. It can be done at a local store or community bazaar, and there are many ways to improve your dropshipping business. With the right marketing strategy and products, you can make some extra money.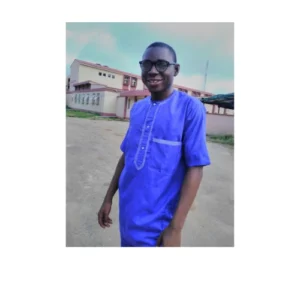 Abdulfatai is a Content Director at Olly-web, where he specializes in Search Engine Marketing (SEM) and Social Media Marketing (SMM). He has over a decade of experience working with businesses to promote their visibility through SEM, SEO, and social media. Abdulfatai believes that great content is the key to success on social media, and his goal is to help businesses grow their following by providing high-quality content that resonates. When it comes to online marketing, Abdulfatai knows how to work hands-on with clients and has a deep understanding of what works best for them.