How to Become a Virtual Reality Coach – (Best Guide 2023)
Last Updated on November 20, 2022 by Abdulfatai A. Olamide
Whether you want to become a virtual reality coach for fun or a career, there are many different ways to get started. In this article, we will explore some of the critical factors necessary to becoming a virtual reality coach and how you can achieve your goal of becoming one.
What is virtual reality coaching?
The field of virtual reality coaching is expanding. It offers qualified advice and assistance to those looking to enter the VR market. People can get help from VR coaches to create, advertise, and sell their VR content. They also offer guidance on how to profit from virtual reality evangelism and demos.
People who wish to enter the VR sector but want to spend less money on equipment may find VR coaching a fantastic option. You may learn the tricks of the trade from VR coaches to successfully produce and market VR content. Additionally, they can assist you in figuring out how to profit from your virtual reality task.
How to Become a Virtual Reality Coach
Choose a niche
Purchase the right equipment and software
Get a Mentor
Get Certified
Create your own space
Cost of becoming a virtual reality coach
Creating a VR learning experience can be costly. For instance, you'll need to invest in a VR headset and some 3D assets, like a virtual environment and virtual objects. These technologies will give you an immersive experience unmatched by any other technology.
You'll also need to acquire the right equipment and software. Most VR headsets cost around $750 to $1,400, and you'll want to make sure they work correctly. This might require you to pay a setup fee of $150 to $200 per headset, and you may need to buy more if you're training multiple people.
You'll also need to acquire the proper training and certification. Becoming a virtual reality coach will depend on the type of training you want to provide—a standard virtual reality training course costs between $4,000 and $60,000. Alternatively, you may decide to work with a vendor who will help you find a better deal.
Invest in VR coaching tools, like a VR headset management system. These products can be expensive, but they'll help you keep track of your headsets, so you can focus on providing adequate training.
The virtual reality coaching industry is growing, and you can find a mentor or training course to help you get started. You'll also need a suitable skill set, including excellent communication and organizational skills. A college degree is important, and you need experience working with people. Finally, you'll need the money to support yourself for a while. If you can do it, the cost of becoming a VR coach may be worth the investment.
In the future, VR is expected to revolutionize communication and work. Analysts say it could be as big a billion-dollar market as the internet. While you'll need to be prepared for the costs, becoming a VR coach can be an exciting career choice. You'll be able to help people learn and have fun at the same time. Just make sure you follow the right steps!
Requirements for becoming a virtual reality coach
Virtual reality technology for coaching is a great way to engage clients and provide them with an immersive learning experience. The technology allows clients to practice real-life situations, such as public speaking, in a safe environment. It also offers a cost-effective alternative to real crowd practice.
Virtual reality coaching is a fun and rewarding career. It can be done online or in person. In order to become a coach, you must be highly skilled in communication and have a strong understanding of virtual reality technology. You also need to have excellent interpersonal skills.
To become a virtual reality coach, you will need a college degree and experience in the coaching field. You may also need to have additional certifications. Depending on the level of certification, it can cost anywhere from $5,000 to $30,000. You will also need to have software and equipment. You may also need to take workshops to further your education.
To become a virtual reality coach, you will need to learn the basics of virtual reality technology and have a broad understanding of virtual reality applications in different fields. You will need to design a program for your clients and implement it. You will also need to create an online presence and network with other coaches to promote your business.
You will need to develop effective communication skills, have a thorough understanding of virtual reality technology, and be able to provide engaging programs for your clients. You may also need to be familiar with different VR headsets. You will also need to understand the software that goes along with the headset.
The benefits of using virtual reality for coaching include practicing real-life situations and receiving feedback. It can help improve performance, reduce stress, and increase user engagement. It also provides businesses with a competitive edge.
Virtual reality coaching can also help improve athletic performance, as it provides an exciting and immersive learning experience. You can use personalized VR coaching sessions to correct mistakes as a coach. You will be able to identify players' eye movements during plays.
Currently gaining popularity is a new medium called virtual reality (VR). A growing number of people are using it for gaming and other forms of leisure since it enables you to explore many worlds or alternative realities. VR is much more than just a game platform, though. In reality, it has the potential to be utilized for a wide range of other things, like training and teaching. You should be aware of a few things if you wish to work as a virtual reality coach.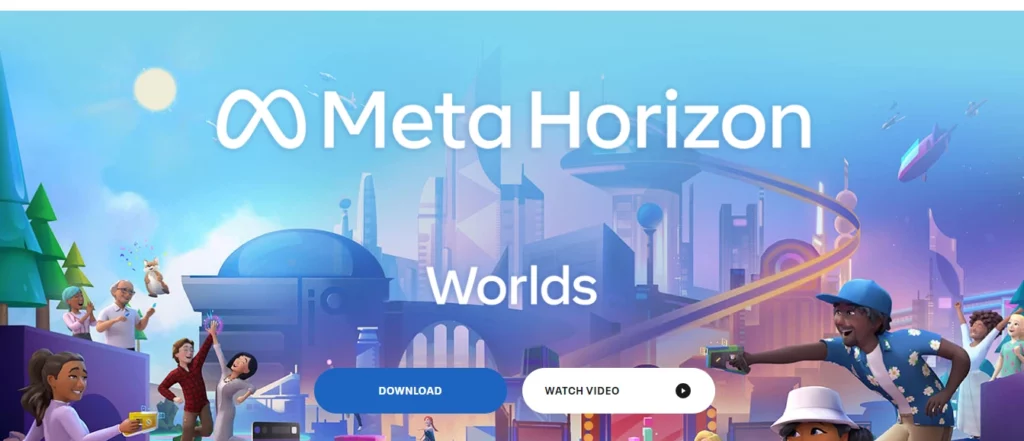 The Various VR Coaching Methods
The use of virtual reality coaching to assist people in reaching their objectives has grown recently. Three basic categories of VR coaching exist hybrid, online, and face-to-face. The most popular type of virtual reality tutoring is conducted online. One-on-one coaching sessions using virtual reality headsets are a part of this sort of VR coaching.
Online VR coaching is losing popularity to face-to-face VR tutoring. In-person meetings and VR headsets are required for this kind of VR coaching. A brand-new form of virtual reality (VR) coaching that mixes online and in-person components is called blended VR/online VR coaching. This enables trainers to offer their consumers specialized guidance while utilizing the appropriate technologies for each circumstance.
Positives Side of Virtual Reality Coaching
Improves User Retention: Since using apps or playing games in virtual reality can be more exciting, users may spend more time doing so.
Virtual reality (VR) has the potential to improve education by providing students with a more engaging learning environment that is both interactive and immersive.
Users who engage in VR training can implement previously learned skills or new information more effectively.
Numerous people believe virtual reality coaching reduces stress levels more than conventional coaching or video training.
Common challenges of being a virtual reality coach
Taking your coaching a step further than a one-on-one session is challenging. Creating a connection is a task in and of itself, and the virtual environment is no different. Many coaches are already using the Lego Serious Play toolbox. While at it, you'll want to make sure you're leveraging the best of your surroundings.
It's common for the camera to be turned off for part of the session. While the camera may not be the center of attention, a well-designed virtual environment can make a mighty difference in a coach's psyche. A clear and concise message is the best way to ensure that your team members are as invested in the session as you are.
The best part about an exemplary virtual environment is that it can be utilized to enhance your players' development. It can also be used to help with rehabilitation and solving isolated incidents. Using VR technology to enhance the immune system is an effective way to combat stress. Many coaches are using technology to help players conquer fears.
There's no shortage of virtual training tools on the market, so it's up to you to determine which will best suit your needs. While the benefits of VR may be obvious to those who are well-versed in the technology, it's still best to keep an open mind. This is an excellent time to ask questions about your team's needs before you begin your coaching sessions.
Consider what your team has to offer before diving in. In the end, you'll be in a much better position to tackle the challenges that come your way. Using the right tools can make the difference between a successful and a failed training session.
The best way to know is to test out the technology with your team, preferably before you launch your training program. If you decide to give it a whirl, here are five tips you can follow to ensure you're doing all you can to make your training sessions as effective as possible.
Using virtual reality in coaching the tactical side of the game
Virtual reality is a growing trend in coaching the game's tactical side. It helps athletes to train their motor imagery and to manage their physiological stress. Aside from that, it provides informative feedback and guidance for athletes. The technology also eliminates the risk of injury in physical training.
Several researchers have studied the effectiveness of using virtual reality in soccer training. The first step in this analysis is to capture the player's movements in a soccer game. This will allow for comparing the players' actions in a virtual simulation and real situations. The second step is to develop an animation, and the third is to present the virtual environment to the athletes.
Another study on the effectiveness of using virtual reality in soccer training showed that the participants who opted to use the VR system had a shorter hesitation time. The statistical difference between the groups was due to high intra-group variability.
Using virtual reality in coaching the tactical side of soccer is similar to training players in real life, as it may seem. A VR system can design multiple formations and organize them in advance of the match. This system also allows for special training sessions, such as training against a chosen opponent.
Soccer is one of the leading ball sports in which virtual reality technology is being used. Several training programs are being developed to educate soccer players about tactics and assess their performance. The VR Ambush Trainer provides a first-person view of the ground and allows the players to map their weapons and the fields of fire on which they'll be expected to strike. The VR system can also assess soldiers' readiness for combat and detect improvised explosive devices.
Soccer is one of the most popular sports in the world. With the sport's growing popularity, it is becoming increasingly important for teams to improve their coordination. Virtual reality in soccer training can enhance the players' strategic imagery while also helping them manage their physiological stress.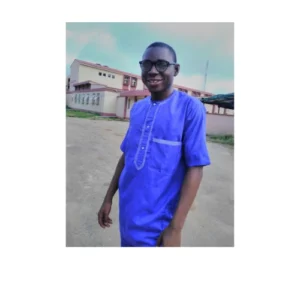 Abdulfatai is a Content Director at Olly-web, where he specializes in Search Engine Marketing (SEM) and Social Media Marketing (SMM). He has over a decade of experience working with businesses to promote their visibility through SEM, SEO, and social media. Abdulfatai believes that great content is the key to success on social media, and his goal is to help businesses grow their following by providing high-quality content that resonates. When it comes to online marketing, Abdulfatai knows how to work hands-on with clients and has a deep understanding of what works best for them.
Disclosure:
If you decide to purchase a paid plan after clicking on one of the links in this post, I may receive compensation without charging you any additional fees. I have personally used and supported these items. Only for entertainment purposes, this website does not aim to offer financial advice. Our
privacy policy
contains a copy of our affiliate disclosure.