How to Start a Business in Texas – Quick Guide in 2023
Last Updated on February 4, 2023 by Abdulfatai A. Olamide
Welcome to a quick guide on how to start a business in texas with minimal effort. I don't want to waste your time nor do I want to waste mine. Let's get down to business! Establishing a company in Texas is straightforward.
The Texas Small Business Handbook is an excellent resource for anyone who wants to start their own company in the Lone Star State. Depending on the nature of your business, whether or not you plan to hire staff, and how much liability you are willing to take, you can pick from a number of distinct legal business structures. Some don't have any registration fees, while others have quite modest ones and might be subject to a franchise tax on the state level.
How to Start a Business in Texas
The Texas Business Startup Process
Choosing a Legal Form for Your Company
Acquiring a Certificate of Registration for Your Business
Paying taxes
Building a team
Step 1: The Texas Business Startup Process
The low tax burden and the ready availability of a competent workforce are just two of the many reasons why Texas is an attractive place to launch a new venture. Since Texas does not tax corporate or personal income, opening a business in the Lone Star State can be a great way to save money. Furthermore, there are no property taxes imposed by the state, making it much simpler for companies to remain compliant and grow.
Creating a viable company concept is the initial stage in launching a new venture. Once you have a concept for a company, the next step is to figure out what you want to sell and to whom. The company's name is also crucial. The name of your company is the first thing that most regulatory bodies will see when looking into your company.
Obtaining a business license in Texas is the next step in setting up your business. Seek information from your local authorities about the specific licenses required by your industry. If you're still feeling confused, a company lawyer is another option.
Government officials in Texas frequently express their appreciation for local entrepreneurs. Business costs in Texas are the third lowest in the country. Because of the state's minimal overhead, Texas is a great area for startups and expanding enterprises. You can also connect with several business networks and a thriving startup community.
In Texas, startups can take advantage of various free tools, from business licenses to paperwork. Beginning a business can be a breeze with just a little preparation. It's also possible to launch a company with little to no money down. Starting a successful business from scratch in Texas is a realistic goal for everyone with the right preparation.
Oh, Let's dive into more interesting aspects!
Step 2: Choosing a Legal Form for Your Company
There are a variety of legal options available to Texans looking to establish new companies. You may have different tax consequences, have different options for operating your business, and even have different access to your own assets, depending on whatever structure you select. If you want to make the right decision, you need to weigh the benefits and drawbacks of each building type. You should consult an expert before deciding on a business structure. In the Lone Star State, there are four primary organizational forms for companies to take.
In the Lone Star State, LLCs dominate the commercial landscape. The business owner is protected from personal liability under this structure by filing with the Secretary of State. An additional benefit of forming a limited liability corporation is the opportunity to insulate business assets from the owner's personal finances. Property used to generate income is subject to business property taxes, which limited liability organizations must also pay.
If you're not sure what business structure is best for your Texas company, it's a good idea to talk to a lawyer. Many new business owners find that establishing themselves as a sole proprietor is the most practical choice. This is the most basic kind of organization and is ideal for one-person operations.
In Texas, a company's initial step is to register its name and legal structure with the state. You can learn about the benefits and drawbacks of various business formats on the website of the state's Secretary of State. After settling on the most appropriate legal framework, you'll have to make some crucial choices, such as those pertaining to your company's registered agent, name, and other identifying information. Having a unique and memorable name for your company helps with brand recognition and product promotion.
You can form a limited partnership in addition to a sole proprietorship. Your company name must be registered with the county clerk. A nonprofit organization can file its taxes as either a C-corporation or an S-corporation. Besides the more popular and simpler LLC and corporation, there are other, less frequent, and more involved company structures.
Step 3: Acquiring a Certificate of Registration for Your Business
There are a number of requirements to meet before you may apply for a business license in the Lone Star State. Although the specifics varies on your point of entry, they all begin with filling out an application. Your license will arrive in a few weeks after you submit your application, which you can do online or by mail. The license must also be displayed prominently at the place of business.
Knowing what kind of license your company needs is the first step in the licensing process. The variety of business licenses available in Texas is extensive, numbering over 250. Select the one that best serves the demands of your company. The websites of both Texas and the federal government both have lists of such permits.
After settling on a business structure, it's time to apply for the appropriate permits from the relevant authorities in your area. A broad business license might be needed for some ventures, while a more niche licence might be necessary for others. Visit the Texas Economic Development and Tourism Division's Texas Wide Open for Business website to learn more about the permits and approvals you'll require. There are also resources for businesses to use.
Selecting a business structure is the next step after settling on a business concept. There are three primary forms of business organization: sole proprietorships, limited liability companies, and corporations. When operating as a sole proprietor, you must file your business income on your personal tax return, which could result in a greater tax liability.
Trademark applications and business registrations in Texas both have associated costs. The full breakdown of these costs is provided for your perusal, so that you may use it as a guide as you launch your company. Aside from these requirements, a business owner also has a number of other duties to uphold. For instance, you may require the advice of a tax attorney to ensure that you are in compliance with federal and state Equal Employment Laws.
Step 4: Paying taxes
A variety of taxes are due when establishing a company in the Lone Star State. It all starts with submitting your sales tax paperwork to the state. It is enhanced from the state's base rate of 6.25 percent by individual municipalities. In total, this amounts to an 8.25% sales tax. Corporations operating in the state are also subject to a franchise tax. In the early years, it is crucial for a company to know its tax responsibilities and to file on time.
One must fill out a variety of tax forms. How you file your taxes depends on what kind of business structure you use. Sole proprietorships, partnerships, S corporations, and C corporations are all legal forms that can be used to do business. In order to file taxes for each option, you'll need separate documents. Fortunately, there are tools available to assist you in grasping and meeting all applicable tax regulations.
Choosing the right business structure is crucial when launching a company in the Lone Star State. You can choose from a single proprietorship, an LLC, or a corporation in the Lone Star State. As a sole owner, your income will be treated as personal income and taxed as such. However, if you'd like more structure, you can form a corporation or limited liability firm.
Whether you're a sole proprietor or have employees, every business income is subject to income tax at both the state and federal levels. As a partnership, you are also obligated to file for franchise tax. Individual income is exempt from taxation in Texas, however business partnerships are subject to state tax. A tax expert should be consulted for further clarification.
The franchise tax is another type of tax that must be paid when establishing a company in Texas. Even though there are a few exemptions, this tax is generally levied against all Texas-based companies. As an example, if your company is very small, you can be exempt from paying the franchise tax. If your company's sales are substantial, you may additionally be required to pay state sales tax. Additional taxes could be imposed by the city or county.
Step 5: Building a team
Ahah!! You are at the final stage!! I believe you want to grow your business like every other successful business. In order to establish a prosperous enterprise, it is necessary to assemble a competent workforce. In order to succeed, you need to fill open positions with qualified candidates while adhering to all applicable regulations governing employee hiring and employment.
It doesn't matter if you're based in Texas or another state; knowing how to handle payroll and the other duties of an employer is essential. That means filing the necessary paperwork with the state and IRS and operating inside the law. In these instances, the help of a payroll service will be useful.
In Texas, there is a friendly business climate and plenty of room for new business owners to flourish. It's a relatively inexpensive place to live and doesn't have a high tax rate. The state of Texas attracts many entrepreneurs thanks to its welcoming business climate and well-developed infrastructure. This page is meant to provide an overview, hence it may not contain all available data. If you have any inquiries or need any additional details, please don't hesitate to get in touch with us.
The state of Texas is committed to the success of all entrepreneurs, whether they are just starting out or have been in business for decades. There are many tools available through the OSBA to help entrepreneurs get their firms off the ground. Entrepreneurs can network with other professionals in their field and gain access to helpful tools. In addition, the state often hosts small business forums where local business owners can meet and learn from one another.
One of the most crucial components of managing a company is putting together a competent workforce. Many business owners in Texas visit development centers and join entrepreneurial organizations to take advantage of the state's hospitable business climate. A growing population is good for the state's economy, as it means more customers for local shops and restaurants.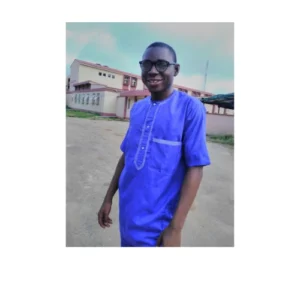 Abdulfatai is a Content Director at Olly-web, where he specializes in Search Engine Marketing (SEM) and Social Media Marketing (SMM). He has over a decade of experience working with businesses to promote their visibility through SEM, SEO, and social media. Abdulfatai believes that great content is the key to success on social media, and his goal is to help businesses grow their following by providing high-quality content that resonates. When it comes to online marketing, Abdulfatai knows how to work hands-on with clients and has a deep understanding of what works best for them.