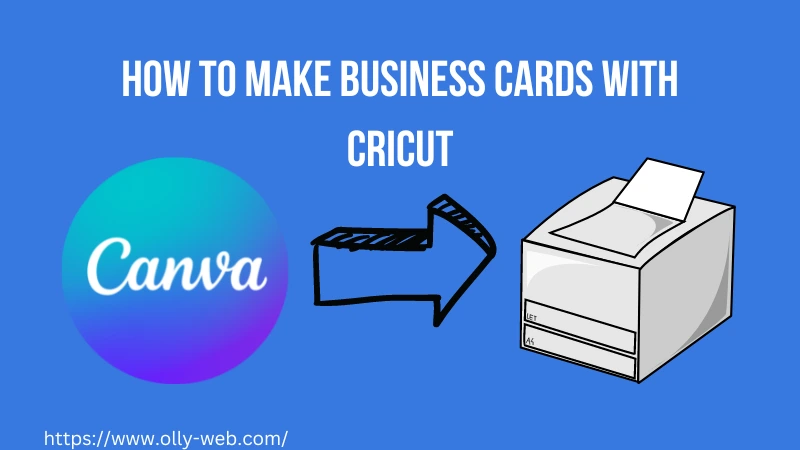 Last Updated on February 4, 2023 by Abdulfatai A. Olamide
Whether you are a beginner or a professional, you can create your own business cards using your Cricut machine. The process of creating business cards is easy. Using your machine, you can print business cards in a variety of formats. Instead, we choose to use Print then Cut for the purposes of this lesson. It seems to me to be the quickest and cheapest solution if you consider all the possibilities. Today, we'll show you how to use your Cricut Machine to create professional-looking business cards.
class="wp-block-heading">How to Make Business Cards With Cricut
Just follow these steps:
Create a design from Canva
Upload it to Cricut Design Space
Flatten the card
Add patterns
Add metallic vinyl
1. Create a design from Canva
Using Canva to design business cards for your company is a simple process. You can choose one of the thousands of templates and use the tools that are included in the program to create a professional-looking business card.
To start, create a free account with Canva. Once you have an account, you will be able to edit your design and share it with others. You can upload photos, edit your logo, and even customize the text. You can use hundreds of free fonts, images, and icons to customize your design.
Once you have your design in place, you can save your design to Canva's cloud. After that, you can print out your new business card. You can choose the number of cards you want to print. You can also print multiple cards at once.
You can also use Canva's AutoSticker feature to automatically add text to your design. When you add text, you can move it or delete it if you want to. In Canva, you can also remove any gaps in the background around the design.
If you want to print a QR code on your business card, you can place a white background with a QR code image. You can place the image anywhere on your business card. You can also use a QR code to link to your website. If you want to test your QR code, you can use your phone.
You can also customize the background and text in Canva. You can change the colors by clicking on the background and text. You can also change the size of your background. You can also add a logo and other business information. You can also edit the front and back pages at the same time.
2. Upload it to Cricut Design Space
Creating unique business cards with Cricut Design Space is a simple process. You can upload your own images to the app and send them to your printer or cut them. You can even add text and purchase premium fonts to create custom products.
You can also create stickers using the Print Then Cut feature. In this method, you can create a printable image using a Cricut sticker sheet image file. Then, you can place it on the back of your business card. The image retains color detail.
Cricut Design Space also offers a variety of pre-made images. These images are perfect for invitations, greeting cards, and flyers. You can also search for free images. You can add your own touch to your designs with Cricut Design Space.
The Cricut Design Space app can be downloaded from the Cricut website. Once you've downloaded the app, you'll need to create a new user account. You can then start creating new projects.
Once you're ready to upload your business card, you'll first need to create an account. If you don't already have one, you can sign up for a free account. Once you've created an account, you'll be able to choose from the wide variety of images available for free. You can also purchase premium images.
Once you've uploaded your image, you'll want to choose a background color. The color of the background will be the same as the background of your business card. You can choose to remove the background if you prefer.
Once you've created a design, you'll want to export it to PNG or JPG. These are the most commonly used file formats. You'll also want to set the file size to the right size for printing.
3. Flatten the card
Using the Cricut Flatten tool can be confusing at first. The first step is to select the two items you want to flatten. This can be done by selecting either a card or image from the layers panel.
The Flatten tool is actually a part of the Cricut Design Space program. It combines all the elements of a card into one print-ready image. The image you select should be the best quality possible. This will allow the machine to cut out your design.
Once you've selected your card and image, you can use the alignment tool to center your image. Then you can attach your card to a scoreline. The card can then be sent to the printer. It's a bit trickier to resize cards when they are attached.
When making business cards with Cricut, there's a little more to it than just selecting and flattening. You can add text to the back of your card. You can also use the QR code feature to print a code on the back of your card. This will make your business card stand out.
The Cricut Flatten tool is available in the Layers panel and is a great way to show off your creativity. There are several templates for flattening card designs. You can also try making your own stickers using this tool.
For a more robust learning experience, you can take a look at the Cricut Beginner's Guide. There are a number of articles on the site that cover all the basic functions of the program. If you have questions, you can use the contact page to get a reply from one of the experts. You can also watch videos on Cricut on YouTube.
4. Add patterns
Using the Cricut machine to create business cards can be an easy process. You can cut cardstock, score it, and then use a Cricut pen to create custom designs. But, there are some important things you need to know to make the process go smoothly.
First, you need to select a pattern. This can be a BMP, PNG, or JPG file. You'll see a list of patterns available. Select the pattern you want and click "Upload Pattern".
Next, you'll need to choose the material you'll be using. Cardstock comes in several different textures and weights. There are also specific pressure settings for different types of paper. You may want to switch to a different material if you're having trouble cutting the cardstock.
When you're finished selecting the pattern you want to use, you can upload it to Cricut Design Space. You'll need a free account to do this. Once you've uploaded the pattern, you'll see a list of the patterns you've uploaded. You can choose to add your own pattern or edit an existing pattern.
Next, you'll need to edit the pattern. To do this, click "Edit Pattern" in the Fill attributes panel. You'll then be able to change the pattern size and orientation. You can also edit the pattern's attributes, like the color of the pattern or its name. Once you're done, you can close the editing window by clicking "X" in the upper right corner of the window.
Cricut Design Space is a great resource for patterns. You can find hundreds of patterns in this online design site, which is included with your Cricut machine. It also allows you to upload your own patterns to use in your Cricut projects.
5. Add metallic vinyl
Adding metallic vinyl to business cards is a great way to add a little sparkle to your company. With a Cricut machine, it is easy to add metallic accents to your business cards.
First, you need to choose the design you want to add to your business card. You can find a variety of designs online and in craft stores. Choose one that is a good match for your business. Then, set your Cricut to the glitter setting. You will have a stunning card when you're done.
The Cricut machine is great for cutting out shapes from vinyl. You can choose from iron-on heat transfer vinyl or specialty vinyl. The specialty vinyls come in a variety of colors and patterns. You can also try using stencil vinyl. You'll find stencil vinyl at craft stores and on the Internet.
The Cricut machine can also cut patterned paper. If you choose patterned paper, you'll want to make sure that you're using a cardstock that is thick enough to hold the shape. Using heavier cardstock will help your business cards stand up to wear and tear. You should also use a firm flat tool, such as a credit card, to help press the design into place.
If you're adding metallic vinyl to business cards with a Cricut machine, you'll also want to consider how to add foil to your design. Foil iron-on vinyl has a metallic look that can make your projects look luxurious. You'll need to be careful when you're applying the vinyl. You should also wait for the vinyl to cool before peeling it off.
You can also use a clear vinyl laminate to help your vinyl decals stand up to water. If you want to add a little extra protection, you can also print your design on paper and then add the laminate to it.
Video Guide on How to Make Business Cards With Cricut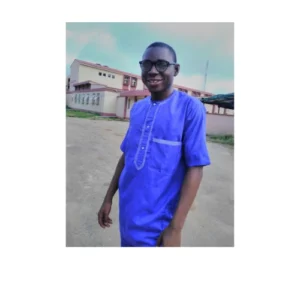 Abdulfatai is a Content Director at Olly-web, where he specializes in Search Engine Marketing (SEM) and Social Media Marketing (SMM). He has over a decade of experience working with businesses to promote their visibility through SEM, SEO, and social media. Abdulfatai believes that great content is the key to success on social media, and his goal is to help businesses grow their following by providing high-quality content that resonates. When it comes to online marketing, Abdulfatai knows how to work hands-on with clients and has a deep understanding of what works best for them.