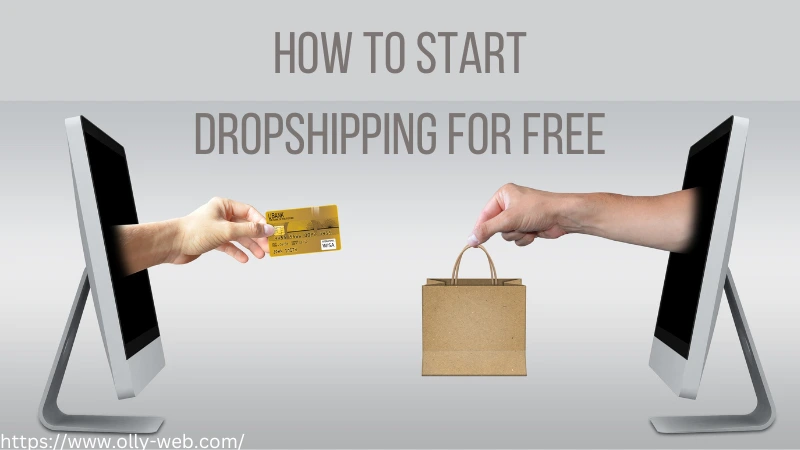 Last Updated on December 27, 2022 by Abdulfatai A. Olamide
There are many different ways to start Dropshipping for free, and there is no one right way to do it. Dropshipping is a business model in which products are sold directly to consumers by businesses. It is the perfect way to start and grow your business without spending much money. With a little effort and creativity, you can start selling products for free. It allows you to sell products without carrying any inventory. It makes it easier to maintain your online presence.
You don't need a huge financial cushion to launch your own company. Still, you will need to devote significant time and effort. Everyone would do it if they could sit around doing nothing and start making money. There would be no profit if everyone did it, as the market would be saturated. Now we may talk about the second requirement.
Identify a specific market to target. Your product or service must differentiate itself from the competition and offer benefits to consumers that they cannot find anyplace else.
So you've decided to launch a dropshipping business; you've got some fantastic ideas that are uniquely yours; you're confident in your ability to succeed. This begs the question, "What are the concrete steps you need to take to leap?"
How to Start Dropshipping For Free
Step #1: Create a store
You require a shop. Without a storefront, your customers will have no way to purchase your wares. It seems like that might be understood from the context, right? Well, you may launch a dropshipping enterprise on any one of a wide variety of platforms with zero initial capital outlay. eBay, Amazon, and Shopify are among the most prominent names in the industry. In most cases, you can test out a service at no cost to see if it meets your requirements.
However, you can be assured that this manual's primary focus will remain on how to launch a dropshipping enterprise with zero capital. Shopify offers a free trial period of 14 days; therefore, we've decided to go with them. Shopify is unique among free trials because it doesn't require a credit card to sign up. When you join the free trial, you only have to give up your email address so they can send you advertisements.
In contrast, if you join the Shopify Partner Program, you can utilize all of Shopify's tools at no cost for up to 50 sales. The Shopify subscription and apps are free for the first 50 sales.
Step #2: Find a supplier
It would be best if you began researching potential vendors before deciding on a product line to market. On AliExpress, you may find the most comprehensive databases of reliable vendors. Most of them are situated in China, and their costs are ridiculously low. You can pick and choose the ones that work best with your web store.
This marketplace is widely used for dropshipping due to several factors:
Dropshippers can automate and simplify much of their labor with DSers or Oberlo. Several plugins and solutions are available to assist you in your dropshipping endeavors (including social integration, timely insights, and more).
Step #3: Put in some effort.
And now comes the challenging part. It's kind of like that. We're going to presume that if you want to create your own dropshipping business from scratch, money or not, it's because you enjoy product design. In such a case, you won't have to put in as much effort, and you can make a living doing what you love without sacrificing your passion. It doesn't matter what you want to call it; this is where you'll want to devote a lot of time and effort to get your product line up and running smoothly.
Step #4: Open a Shopify Store for Free
The next step, establishing your virtual shop, is crucial. The steps involve:
Designing your store, including the homepage and photos of your store.
Adding products to your business.
Setting up payment options.
Adding checkout and shipping settings.
Purchasing a domain name.
Opening your store for orders.
In terms of financial investment, if you have the technical ability to create your web store, you can have one for free. If you don't want to shell out money for a website and to host, you won't be able to have one.
Further, you can open a virtual shop from your social network profile (Twitter, Facebook, Instagram, etc.). While no financial outlay is required, you should be aware of the potential pitfalls. Promoting your products may be difficult if the account does not have a sufficient following.
Building an online store on another platform is best if you want to generate a lot of money. While it's true that investing time and money into business design and decor is necessary, you don't have to go all out.
Shopify, BigCommerce, Squarespace, and WooCommerce are examples of available platforms. The most well-known and accessible one is Shopify. It provides a free trial for 14 days.
Shopify is a good option if you want a low-cost or no-cost online store. By purchasing a domain name from a company like GoDaddy or Namecheap, you can give your online shop a more memorable and enticing name.
Step #5: Get your product out there in the market.
The things you're selling need to be advertised; having them is great, but if you don't advertise, you're just hoping customers would "fall" into your store. You can do this in a few different ways. Still, as this is a "free" dropshipping article, we won't cover the premium methods. (If you aren't on a strict budget but still want to launch your own business, PPC is worth a look, regardless of whether or not you plan on engaging in dropshipping. Using paid advertising platforms like Google, Facebook, Instagram, etc., you may reach your ideal customers with pinpoint accuracy.
Social media can be used effectively. Ads have incredible reach, but working with paid social media content providers (sometimes known as "influencer marketing") can be prohibitively expensive. Social media influencers, such as those on Facebook or Instagram, can be found in your target audience and may be cheaper to employ than paid brand representatives.
You can immediately begin promoting your company's goods and services. Increase your sales with these three tried-and-true marketing strategies.
To increase the number of people that visit your online store, you should focus on improving its "search engine optimization" or "SEO."
• Social Media — Advertise your business on the most appropriate social media platform. Not all services or stores benefit from marketing on sites like Facebook, Instagram, and YouTube. You need to pick the best social media platforms to promote your items.
• Email marketing is, as its name suggests, using email to publicize a business's latest product launch or sale. Powerful and relatively inexpensive, this method is hard to beat for attracting and retaining clients.
Take advantage of the people you already know and trust, such as family and friends. Because some of them could be interested in what you offer, you could send them free samples to endorse your business on social media. The key benefit is that you may advertise your products without spending a fortune.
Can you start dropshipping by yourself?
You can start the dropshipping by yourself, yes. In the dropshipping business model, a retailer buys it straight from a manufacturer or wholesaler rather than buying merchandise from another store. Start your own dropshipping business if you are willing to spend time and effort learning the ins and outs of online retailing and advertising.
Can you make money dropshipping?
Yes, dropshipping is a viable business model. Dropshipping is a lucrative, low-risk business that requires minimal initial investment. Dropshipping opens up numerous doors for expanding your online store globally with relatively little effort. You can set yourself up for future financial success by investing time and effort into market analysis and business strategy.
Can you dropship with no money?
The answer is yes; you can launch a dropshipping company with no initial capital. There is no upfront fee to test out the major dropshipping platforms like Amazon, eBay, and Shopify; you pay when an order is placed. However, it is highly recommended that you invest in sample products to ensure the quality of the items you sell.
How much do beginner dropshippers make?
The first year of operation is not always the most lucrative for dropshippers. To make significant money as a beginner, you need to understand effective methods of product promotion, online store management, and brand development. However, suppose you're determined and have a background in web design, web development, and marketing. In that case, you can start making money in the first year. Due to the nature of dropshipping as a long-term business strategy, store owners can expect to increase their profits as they gain experience managing an online store.
How can I get a free dropshipping store?
You may open a dropshipping business on some eCommerce platforms, like Square Online or Weebly, for free and with no limits on the number of items you sell. There is a 2.9% fee on all purchases, though. If you want to create a site without spending any money, WordPress and the WooCommerce plugin are great options. Website hosting and domain registration costs, however, will be your responsibility. The least expensive choices are probably Bluehost, Namecheap, and GoDaddy.
Why Do People Do Dropshipping?
You have an online store but no physical inventory in your home or warehouse. (There is nothing in your possession.)
If you run a dropshipping business, when a customer purchases from your online store, you will place an identical order with your dropshipping supplier. You need not fret. You may find a variety of helpful automation programs that can assist you with this.
Then, your dropshipper will take care of the rest (the order fulfillment). Plan on getting the package ready and sending it off to the customer as soon as possible.
Dropshipping allows you to bypass the middleman and have your buyer get the product directly from the manufacturer.
It's less stressful overall. During stock risk, you don't need to physically handle inventory or pay for a facility to store merchandise.
How can a beginner start dropshipping?
Remember that the dropshipping concept is adaptable enough to utilize multiple dropshippers for different products based on their specializations. But it is usually advisable to keep your list of reliable dropshippers limited to build solid connections and have open communication with your suppliers. Pick your dropshippers with your future company model, including the purchase order procedure, in mind. To better understand many factors, such as:
Tell me about the services they offer and how much they cost. Is there anything more I need to pay for? Methods of payment? The decision won't take long if the statistics don't add up.
For what length of time have they been operating? It would help if you looked for a drop shipper who has been in business for at least a decade and has a track record of reliable and secure shipments (and satisfied clients).
I'm curious as to who they deal with. Is the shipping company they use well-known? Capable? Do they ship to all of your desired locations? Can you send anything, or do they have restrictions?
Which other customers do they service? Do you use a similar service to that used by your rivals? (If you think you can outcompete them in other markets, this might not be a terrible thing.) Would you be their most important customer? Strike a balance, so your dropshipper isn't working beyond their means to fulfill your order.
What kind of shipping customization options do they have? Putting your logo on the box would be great! Is it possible to include promotional links, a mailing address, or a phone number? Will I receive an email when my purchase has been processed? To what extent are returns accepted?
Remember that you can get answers to your queries about the dropshipper from sources besides the dropshipper itself, namely, the dropshipper's clients. Verify their reputation by reading testimonials posted online or in discussion groups. Check their social media pages or contact some of their previous clients to get recommendations. You should take everything with a grain of salt. Evaluate how well it fits what you're looking for, and determine if the most glowing or devastating feedback is the real deal or lies somewhere in between.
Starting a dropshipping business is no different from starting any other business because there is a lot to learn. In any case, it's a terrific way to test the waters of self-employment. It is possible to sell to consumers without ever storing any goods. The conventional practice of purchasing goods before using them is unnecessary. If you put in the effort, your new business can become a reliable source of revenue in the future.
In this comprehensive dropshipping guide, we'll go over everything you need to know to start the business and how to set up your finances for success.
Some are required right off the get, while others are more of a suggestion. But taking care of them now will spare you the trouble and wasted effort later.
What is the cheapest dropshipping?
Because of the low prices and no membership fees, Wholesale Central is the best dropshipping platform for small businesses. Wholesale Central is merely a database of drop shippers offering various products. Thus you may still have to pay some service fees.
What are the best dropshipping products?
Finding the greatest products for dropshipping requires consulting the bestsellers list, which should be easily accessible on each dropshipper's website. However, factors such as your business and marketing strategy will also affect the products' success in the marketplace.
Dropshipping business ideas
The product you're selling does make a difference. Invest some time into researching viable dropshipping business opportunities. Everyone will urge you to find a field you're truly interested in. However, that's just sort of true. It's a mix of financial gain and personal fulfillment, emphasizing the latter. The truth is that the most successful dropshipping company ideas tend to be the ones that are the most original. Making money makes it much simpler to follow your passions.
Successful drop shipping businesses don't follow fads. Instead, they contain underlying tendencies. Denim clothing, for instance, is currently popular among fashionistas. The use of false eyelashes has become popular in the cosmetics industry. Nowadays, marble phone cases are popular among consumers. When establishing a sustainable enterprise, it's important to incorporate the latest fads as individual products rather than the focus of the entire inventory. So, remember that while you plot out your dropshipping enterprise.
Wrap Up on How to Start Dropshipping For Free In 2023
You'll need timely investments and a willingness to work long hours to establish your dropshipping firm from scratch in 2023 without spending any money. The good news is that success is within your reach with just a little persistence.
You'll need to take a few steps to get things rolling. Ensure you have all the tools and supplies you'll need before you begin. Next, you should have a solid strategy for turning your business into a profit. Last but not least, get ready to put in a lot of effort and stay persistent.
Because of the adaptability of the dropshipping concept, you can work with multiple dropshippers for various products. In other words, it's ideal for folks who like to explore new things.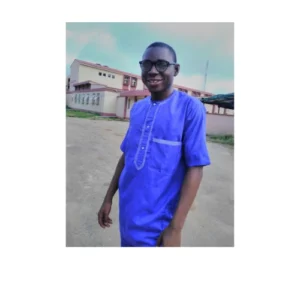 Abdulfatai is a Content Director at Olly-web, where he specializes in Search Engine Marketing (SEM) and Social Media Marketing (SMM). He has over a decade of experience working with businesses to promote their visibility through SEM, SEO, and social media. Abdulfatai believes that great content is the key to success on social media, and his goal is to help businesses grow their following by providing high-quality content that resonates. When it comes to online marketing, Abdulfatai knows how to work hands-on with clients and has a deep understanding of what works best for them.