Last Updated on July 23, 2023 by Abdulfatai A. Olamide
Hey there, fellow Instagram enthusiasts! Are you tired of scrolling through your feed, double-tapping on stunning photos, and wondering how on earth those influencers are making a living from their posts? Well, my friend, you've come to the right place. Today, we're going to spill the beans on how to kickstart your journey to making some serious cash from Instagram. So grab your phone, strike a pose, and let's dive into the world of money-making on the gram!
Setting Up Your Instagram Account
So, you wanna get on the 'gram, huh? Well, you've come to the right place! Setting up your Instagram account is a piece of cake, my friend. Let me break it down for you.
First things first, you gotta download the Instagram app on your phone. It's available for both iOS and Android, so no excuses there. Once you've got it installed, open it up and hit that "Sign Up" button. You can either sign up with your email address or use your Facebook account to make things easier. Just pick whichever option floats your boat.
Now, it's time to create your username. This is the name that will represent you on Instagram, so choose wisely. You wanna make it catchy, unique, and something that reflects your personality. Don't be afraid to get creative, but keep it clean, ya know? Nobody wants to follow someone with a cringeworthy username.
Next up, it's all about that profile picture. This is the first thing people will see when they come across your account, so make it count. You can either choose a photo from your phone's gallery or take a fresh one right then and there. Just make sure it's a clear, high-quality image that shows off your best side. And hey, if you're feeling extra fancy, you can even add some filters or effects to make it pop.
Alright, now that you've got your username and profile picture sorted, it's time to fill out your bio. This is where you can let the world know a little bit about yourself. Keep it short and sweet, but make sure to include any important details or interests that you want people to know. And hey, don't forget to throw in a sprinkle of personality to make it truly yours.
Lastly, it's time to start following some peeps and getting those followers in return. You can search for friends, family, or even your favorite celebrities to start building your Instagram community. Don't be shy to hit that follow button and engage with others by liking and commenting on their posts. Remember, Instagram is all about connecting with others and sharing your life, so get out there and start spreading the love!
And there you have it, my friend. You're all set up and ready to conquer the 'gram. Now go out there, snap some killer photos, and let the world see what you're made of. Happy Instagramming!
Choosing a Niche or Theme for Your Instagram Profile
So, you're thinking about starting an Instagram profile, huh? That's awesome! But before you dive headfirst into the world of filters and hashtags, you need to figure out what your niche or theme is gonna be. Trust me, it's like the foundation of your Instagram house. Without a solid niche, your profile might end up looking like a jumbled mess of random posts that no one really understands.
First things first, let's talk about what a niche actually is. It's basically a specific topic or theme that your Instagram profile revolves around. It's like having a focus, a direction, a purpose. And let me tell you, having a niche is key to attracting the right kind of followers. Think about it, if you're into fitness and you stumble upon an Instagram profile that's all about food and cooking, you're probably not gonna stick around for long, right? But if you find a profile that's all about fitness and healthy living, you're gonna hit that follow button faster than you can say "gains".
Now, choosing a niche might seem like a daunting task, but it's actually a lot of fun. It's like picking your favorite flavor of ice cream or deciding which Netflix show to binge-watch next. You gotta think about what you're passionate about, what you love doing, and what you're good at. Are you a fashionista with killer style? Maybe your niche could be all about fashion and outfit inspiration. Or maybe you're a travel junkie who's always jetting off to exotic destinations. Your niche could be all about travel tips and breathtaking photos from around the world. The possibilities are endless, my friend. Just remember to choose something that genuinely excites you because that passion is gonna shine through in your posts and attract like-minded followers.
So, once you've figured out your niche, it's time to start brainstorming some ideas for your Instagram profile. Get out a pen and paper, or open up a note on your phone, and start jotting down all the things that come to mind when you think about your niche. Think about the kind of content you want to create, the message you want to share, and the vibe you want your profile to have. Do you want it to be funny and lighthearted? Or maybe you want it to be more educational and informative. Whatever it is, write it down and let those creative juices flow. And don't worry if your ideas seem a bit scattered at first. It's all part of the process, my friend. Just keep brainstorming and refining until you've got a clear vision of what your Instagram profile is gonna be all about.
Creating HighQuality and Engaging Content
When it comes to creating content, quality and engagement are the name of the game. You want to produce material that not only grabs people's attention but also keeps them coming back for more. So how do you go about achieving this? Well, let me break it down for you.
First and foremost, you need to focus on delivering high-quality content. This means putting in the time and effort to research your topic thoroughly, ensuring that your information is accurate and up-to-date. Nobody wants to read outdated or incorrect information, so make sure you're providing value to your audience by giving them the most reliable and relevant content possible.
Next, you need to think about how to make your content engaging. This is where your creativity comes into play. You want to captivate your readers or viewers and make them feel like they're a part of the conversation. One way to do this is by telling stories or using real-life examples that your audience can relate to. People love stories, and they're more likely to remember and share content that resonates with them on a personal level.
Another important aspect of creating engaging content is to make it visually appealing. We live in a world where attention spans are shorter than ever, so you need to grab your audience's attention right from the start. Use eye-catching images, videos, or infographics to break up the text and make your content more visually appealing. This will not only make it more enjoyable for your audience to consume but also increase the chances of them sharing it with others.
In conclusion, creating high-quality and engaging content is all about providing value to your audience and making them feel connected to what you're saying. By focusing on accuracy, creativity, and visual appeal, you can ensure that your content stands out from the crowd and leaves a lasting impression. So go ahead, put in the effort, and watch as your content becomes a hit with your audience.
Building a Strong and Authentic Instagram Following
So, you want to build a strong and authentic Instagram following, huh? Well, let me tell you, it's not as easy as snapping a selfie and slapping on a filter. Building a solid following takes time, effort, and a whole lot of authenticity. But don't worry, I've got some tips and tricks up my sleeve to help you out.
First things first, you gotta know your audience. Who are you trying to reach? What are their interests? What makes them tick? Once you've got a clear picture of your target audience, you can start tailoring your content to appeal to them. Whether it's fashion, food, or fitness, find your niche and own it. Be consistent with your posts and make sure they reflect your unique personality. People want to follow someone who is genuine and relatable, so don't be afraid to show your true colors.
Next up, engagement is key. It's not enough to just post pretty pictures and hope for the best. You've gotta get in the trenches and interact with your followers. Respond to comments, like their posts, and even slide into their DMs (but keep it classy, of course). Building a community is all about building relationships, so take the time to connect with your audience on a personal level. And don't forget to use those hashtags! They're like little breadcrumbs that lead people straight to your profile.
Lastly, be patient. Rome wasn't built in a day, and neither is a strong Instagram following. It takes time to grow organically, so don't get discouraged if you don't see instant results. Keep hustling, keep creating killer content, and keep engaging with your followers. Building a strong and authentic following is a marathon, not a sprint. So lace up those sneakers and get ready for the long haul.
So there you have it, my friend. Building a strong and authentic Instagram following is all about knowing your audience, engaging with your followers, and being patient. It may not happen overnight, but with a little bit of hustle and a whole lot of authenticity, you'll be well on your way to Instagram stardom. Now go out there and slay those selfies!
Utilizing Instagram's Features and Tools for Business
So, you want to know how to make the most of Instagram's features and tools for your business? Well, you've come to the right place! Instagram is not just a platform for sharing selfies and food pictures anymore. It has evolved into a powerful marketing tool that can help businesses reach a wider audience and boost their brand presence. Let's dive into some of the key features and tools that Instagram offers and how you can leverage them to grow your business.
First up, we have Instagram Stories. This feature allows you to share photos and videos that disappear after 24 hours. It's a great way to showcase behind-the-scenes content, product launches, or even offer exclusive deals to your followers. You can get creative with stickers, filters, and text overlays to make your stories more engaging. And the best part? You can add links to your stories, which is a game-changer for driving traffic to your website or specific product pages. So, make sure to use Instagram Stories to connect with your audience on a more personal level and keep them coming back for more.
Next, we have Instagram Shopping. This feature allows businesses to tag products in their posts and stories, making it easier for users to shop directly from the app. It's like having your own virtual storefront on Instagram! By tagging products, you can provide detailed information, such as pricing and product descriptions, and even direct users to the exact page where they can make a purchase. This seamless shopping experience not only enhances user convenience but also increases the chances of converting followers into customers. So, if you have an e-commerce business, don't miss out on the opportunity to utilize Instagram Shopping and boost your sales.
Lastly, we have Instagram Insights. This tool provides valuable analytics about your account, including follower demographics, engagement metrics, and post performance. By understanding your audience better, you can tailor your content to their preferences and optimize your marketing strategy. For example, if you notice that your audience engages more with videos than photos, you can focus on creating more video content. Additionally, Instagram Insights can help you identify the best times to post, so you can maximize your reach and engagement. So, make sure to regularly check your insights and use the data to make informed decisions for your business.
In conclusion, Instagram offers a plethora of features and tools that can take your business to the next level. From Instagram Stories to Instagram Shopping and Insights, there are endless possibilities to engage with your audience, drive sales, and measure your success. So, don't be afraid to get creative, experiment with different strategies, and make the most of what Instagram has to offer. Happy Instagramming!
Collaborating with Brands and Influencers for Sponsored Posts
So, let's talk about collaborating with brands and influencers for sponsored posts. This is a pretty cool way to make some extra cash and get your content out there to a wider audience. Plus, it's a great opportunity to work with brands you love and admire. But how exactly does it all work? Well, let me break it down for you.
First things first, you need to find brands that align with your content and values. It's important to choose brands that you genuinely believe in and would use yourself. This will make the collaboration feel more authentic and natural to your audience. You can start by reaching out to brands directly or by signing up for influencer marketing platforms that connect brands with influencers.
Once you've found a brand that you're interested in working with, it's time to negotiate the terms of the collaboration. This includes discussing the scope of the sponsored post, the compensation, and any specific requirements or guidelines the brand may have. It's important to be clear about what you can offer and what you expect in return. Remember, it's a partnership, so both parties should benefit from the collaboration.
After the terms have been agreed upon, it's time to create the content. This is where your creativity and unique voice come into play. You want to create a post that not only showcases the brand's product or service but also resonates with your audience. Be sure to disclose that the post is sponsored, as transparency is key in building trust with your followers. Once the content is ready, share it on your social media platforms and engage with your audience to generate buzz and drive traffic to the brand's website or social media pages.
So, there you have it – collaborating with brands and influencers for sponsored posts in a nutshell. It's a fun and rewarding way to monetize your content while building relationships with brands and expanding your reach. Just remember to stay true to yourself and your audience, and you'll be well on your way to successful collaborations.
Implementing Effective Hashtag Strategies to Increase Visibility
Alright, let's talk about implementing effective hashtag strategies to boost your visibility on social media. Hashtags have become a powerful tool in the digital world, allowing users to categorize and discover content with just a click. But it's not just about slapping a bunch of random hashtags on your posts and hoping for the best. To truly make an impact, you need to develop a well-thought-out hashtag strategy.
First things first, you need to do some research. Take a deep dive into your target audience and find out what hashtags they are using. This will give you valuable insights into their interests and preferences. You can use tools like Hashtagify or RiteTag to discover popular and relevant hashtags in your niche. Once you have a list of potential hashtags, it's time to narrow it down to the ones that will work best for your brand.
Next, it's all about being strategic with your hashtag usage. Don't just throw in any hashtag that comes to mind. Instead, focus on using a mix of popular and niche hashtags. Popular hashtags will help you reach a wider audience, while niche hashtags will target a more specific group of people who are more likely to engage with your content. For example, if you're a fitness influencer, using hashtags like #fitness or #workout will attract a broad audience, but adding niche hashtags like #yogalife or #fitfam will help you connect with a more dedicated fitness community.
Lastly, don't forget to track and analyze the performance of your hashtags. This will help you understand which hashtags are driving the most engagement and which ones are falling flat. You can use social media analytics tools like Sprout Social or Hootsuite to monitor the reach, impressions, and engagement of your posts. By regularly reviewing and adjusting your hashtag strategy based on these insights, you can continuously improve your visibility and maximize your social media impact.
So, there you have it! Implementing effective hashtag strategies is all about doing your research, being strategic with your hashtag selection, and constantly analyzing and optimizing your approach. With a well-executed hashtag strategy, you can increase your visibility, reach a wider audience, and ultimately grow your brand on social media.
Engaging with Your Instagram Audience and Building Relationships
So, you wanna know how to really connect with your Instagram followers and build some solid relationships, huh? Well, you've come to the right place, my friend. Let me break it down for you.
First things first, you gotta engage with your audience. And I don't mean just liking a few of their posts and calling it a day. No, no, no. You gotta go the extra mile. Respond to their comments, ask them questions, and show genuine interest in what they have to say. Trust me, people love it when you actually take the time to acknowledge them.
But it doesn't stop there. Building relationships on Instagram is all about creating a sense of community. You want your followers to feel like they're part of something special. So, why not start a conversation? Post something thought-provoking or share a personal story that resonates with your audience. Encourage them to share their own experiences and opinions. This not only helps you connect on a deeper level but also fosters a sense of belonging among your followers.
Now, let's talk about authenticity. In this age of filters and perfectly curated feeds, it's easy to get caught up in the quest for perfection. But here's the thing, people crave realness. They want to see the raw, unfiltered version of you. So, don't be afraid to show your true self. Share your highs and lows, your successes and failures. Be vulnerable. Trust me, it's the key to building genuine connections with your Instagram audience.
So, there you have it. Engaging with your Instagram audience and building relationships is all about going beyond the surface level. It's about showing genuine interest, creating a sense of community, and being authentic. So, go out there and start connecting with your followers. Who knows, you might just make some lifelong friends along the way.
Monetizing Your Instagram Account through Affiliate Marketing
So, you want to make some cash from your Instagram account, huh? Well, you're in luck because I've got the lowdown on how you can monetize that bad boy through affiliate marketing. Now, I know what you're thinking, "What the heck is affiliate marketing?" Don't worry, my friend, I got you covered.
Affiliate marketing is basically when you promote someone else's products or services on your Instagram account and earn a commission for every sale that is made through your unique affiliate link. It's like being a middleman, but in a cool, digital way. So, let's break it down step by step.
First things first, you gotta find some affiliate programs that align with your Instagram niche. For example, if you're all about fitness and wellness, you could partner up with a company that sells workout gear or supplements. Once you've found a program that suits your vibe, you sign up and they'll give you a special affiliate link.
Now, it's time to get creative and start promoting those products. You can create engaging posts showcasing the products, write killer captions that make people want to click on your affiliate link, and even do some Insta Stories to give your followers a behind-the-scenes look. The key here is to be authentic and genuine. Don't just slap a product on your feed and call it a day. Show your followers why you love the product and how it can benefit them. And don't forget to use those hashtags to reach a wider audience!
So, there you have it, my friend. Monetizing your Instagram account through affiliate marketing is totally doable. Just find the right affiliate programs, get creative with your promotions, and watch that cash roll in. Happy gramming!
Tracking and Analyzing Your Instagram Performance for Continuous Improvement
So, you're all about that Instagram life, huh? I feel you, my friend. Instagram is where it's at these days. But let me tell you, it's not just about posting pretty pictures and getting those double taps. Oh no, there's a whole science behind it. You gotta track and analyze your Instagram performance if you wanna keep improving and slaying the game.
First things first, you gotta keep an eye on those numbers, my friend. How many followers you got? How many likes and comments are you getting on your posts? And don't forget about those pesky unfollowers. It's all about the engagement, baby. You wanna see those numbers go up, up, up. And if they're not, well, it's time to switch up your strategy.
But it's not just about the numbers, my friend. You gotta dig deeper. Take a look at your audience demographics. Who are your followers? Where are they from? What are their interests? This is valuable information, my friend. It helps you understand who your audience is and what they want to see from you. And once you know that, you can tailor your content to keep them coming back for more.
And let's not forget about the content itself. Are your posts getting the engagement they deserve? Are you using the right hashtags? Are your captions on point? It's all about the details, my friend. You gotta analyze every aspect of your Instagram game to see what's working and what's not. And once you figure that out, you can make those necessary tweaks and improvements to keep your followers hooked.
So, my friend, tracking and analyzing your Instagram performance is the key to continuous improvement. It's all about those numbers, audience demographics, and the nitty-gritty details of your content. So get out there, slay the game, and keep on improving. You got this!
Another post you might find useful is, How To Start Making Money From Art.
I've also written about How To Start Making Money From Affiliate Marketing, so feel free to check that out, or bookmark it for later!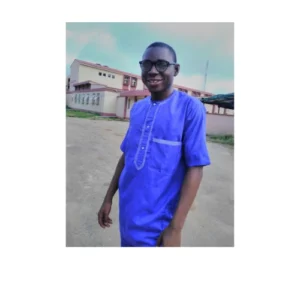 Abdulfatai is a Content Director at Olly-web, where he specializes in Search Engine Marketing (SEM) and Social Media Marketing (SMM). He has over a decade of experience working with businesses to promote their visibility through SEM, SEO, and social media. Abdulfatai believes that great content is the key to success on social media, and his goal is to help businesses grow their following by providing high-quality content that resonates. When it comes to online marketing, Abdulfatai knows how to work hands-on with clients and has a deep understanding of what works best for them.