Last Updated on July 23, 2023 by Abdulfatai A. Olamide
Hey there, fellow gamers! Are you ready to dive into the thrilling world of GTA 5 Online and start raking in the big bucks? Well, you've come to the right place! Today, we're going to spill the beans on how you can kickstart your money-making journey in this epic virtual playground. Whether you're a seasoned player or a newbie just stepping foot into Los Santos, we've got some killer tips and tricks up our sleeves to help you stack that virtual cash. So, grab your controller, buckle up, and get ready to level up your bank account in GTA 5 Online!
Understanding the Basics of GTA Online
Alright, so you wanna know the nitty-gritty of GTA Online, huh? Well, buckle up, my friend, 'cause I'm about to take you on a wild ride through the basics of this virtual playground. Now, GTA Online is the online multiplayer component of the iconic Grand Theft Auto V game. It's like a whole new world within the game, where you can team up with friends or go solo to wreak havoc, make some serious cash, and live out your wildest criminal fantasies.
First things first, let's talk about the main objective of GTA Online: making that sweet, sweet moolah. Money makes the world go round, and it's no different in this virtual realm. You can earn cash by completing missions, participating in heists, or even engaging in some good old-fashioned illegal activities like robbing stores or stealing cars. With that dough, you can buy all sorts of cool stuff, from fancy apartments and flashy cars to deadly weapons and stylish clothes. Trust me, you'll wanna flex your virtual wealth in this world.
Now, let's dive into the different modes you can play in GTA Online. There's the "Freemode," which is basically an open-world sandbox where you can roam around, interact with other players, and cause mayhem to your heart's content. It's like a chaotic playground where anything goes. Then, there are various missions and heists that you can undertake either alone or with a crew. These missions range from simple tasks like delivering packages to full-blown heists that require careful planning and coordination. Oh, and did I mention the adrenaline-pumping races and deathmatches? Yeah, those are a whole lot of fun too.
So, there you have it, my friend. A brief rundown of the basics of GTA Online. It's a world where you can live out your criminal fantasies, make some serious cash, and have a blast with friends or strangers from around the globe. Just remember, it's all virtual, so don't go getting any ideas about pulling off real-life heists, okay? Now, go out there and conquer Los Santos!
Choosing the Right Platform for GTA Online
So, you're ready to dive into the world of GTA Online, huh? Well, buckle up, my friend, because you're in for a wild ride! But before you can start wreaking havoc and causing mayhem in Los Santos, you need to choose the right platform to play on. And let me tell you, this decision is crucial.
First things first, let's talk about the big three: PlayStation, Xbox, and PC. Each platform has its own pros and cons, so it really comes down to your personal preferences. If you're a console gamer, PlayStation and Xbox offer a seamless gaming experience with their dedicated hardware. Plus, you can easily connect with your friends and join them in the chaos of GTA Online. On the other hand, if you're all about customization and mods, PC is the way to go. With a powerful gaming rig, you can enhance your gameplay with stunning graphics and a wide range of mods that can take your GTA Online experience to a whole new level.
Now, let's dig a little deeper into the console options. PlayStation and Xbox both have their loyal fan bases, and for good reason. PlayStation offers exclusive content and early access to certain updates, which can be a major draw for some players. On the other hand, Xbox boasts a robust online community and a user-friendly interface. It really boils down to which console you feel more comfortable with and which one aligns with your gaming preferences.
But wait, there's more! Don't forget about the online subscription services. PlayStation requires a PlayStation Plus membership, while Xbox requires an Xbox Live Gold subscription. These services not only grant you access to online multiplayer, but they also offer free monthly games and exclusive discounts. So, if you're a budget-conscious gamer, it's worth considering the additional costs of these subscriptions when choosing your platform.
In the end, the choice is yours, my friend. Whether you go for the console experience or opt for the freedom of PC gaming, just remember to have fun and enjoy the wild and unpredictable world of GTA Online. Now, go out there and cause some virtual chaos!
Creating a Character and Setting Up Your Profile
So, you wanna create a character and set up your profile, huh? Well, buckle up, my friend, because we're about to dive into the exciting world of personalization and self-expression! This is where you get to unleash your creativity and show the world who you really are.
First things first, let's talk about creating a character. Think of it as crafting your alter ego, your virtual persona. You want this character to reflect your personality, your interests, and your style. Are you a fierce warrior, a cunning detective, or a quirky inventor? The possibilities are endless!
To bring your character to life, you'll need to consider their appearance, backstory, and abilities. Are they tall and muscular, or petite and agile? Do they have a tragic past that fuels their determination, or are they driven by a burning desire for justice? And what special skills or powers do they possess? Maybe they can shoot fireballs from their fingertips or have a knack for solving puzzles. The choice is yours!
Now, let's move on to setting up your profile. This is where you get to showcase your individuality and connect with others who share your interests. Start by choosing a catchy username that represents you. It could be something related to your character or a clever play on words. Just make sure it's something memorable and unique.
Next, it's time to fill out your profile with all the juicy details. Talk about your hobbies, favorite games, and maybe even share some fun facts about yourself. Don't be afraid to let your personality shine through! And hey, if you're feeling adventurous, you can even add some cool HTML tags to make your profile stand out. Bold headings, bullet lists, and line breaks can really make a difference.
So, my friend, go forth and create! Let your imagination run wild as you bring your character to life and set up your profile. Remember, this is your chance to express yourself and connect with like-minded individuals. So have fun, be creative, and let the world see the amazing person you are!
Exploring Different MoneyMaking Opportunities in GTA Online
So, you're looking to make some serious cash in GTA Online, huh? Well, you've come to the right place, my friend! Let's dive into the world of money-making opportunities in this virtual playground.
First up, we gotta talk about heists. These bad boys are the real deal when it comes to raking in the big bucks. Grab a crew of your most trusted pals and get ready to pull off some high-stakes missions. From robbing banks to stealing precious artifacts, heists offer a thrilling and lucrative way to fill up your virtual bank account. Just make sure you've got a solid plan and some top-notch skills, because these missions ain't for the faint of heart.
If you're more of a lone wolf, fear not! There are plenty of other ways to make that virtual dough. One option is to become a CEO or a VIP. This allows you to run your own criminal empire, complete with illegal activities like smuggling and selling contraband. It's a risky business, but the rewards can be oh-so-sweet. Plus, you'll get to show off your fancy office and ride around in some seriously swanky vehicles. Who said crime doesn't pay?
Now, if you're not into the whole criminal mastermind thing, there are still plenty of legitimate ways to make money in GTA Online. One popular method is to become a professional racer. Get behind the wheel of some high-performance cars and compete in adrenaline-pumping races against other players. If you've got the skills and the speed, you can earn some serious cash and even unlock some sweet vehicle upgrades along the way. Just be prepared for some fierce competition, because the racing scene in GTA Online is no joke.
So, my friend, whether you're a mastermind criminal or a law-abiding citizen, GTA Online offers a wide range of money-making opportunities. From high-stakes heists to thrilling races, there's something for everyone. Just remember, it's all about strategy, skill, and a little bit of luck. So get out there, explore the virtual world, and start stacking that virtual cash. The possibilities are endless, and the rewards are waiting for you.
Mastering Heists and Missions for Profit
Alright, so let's talk about mastering heists and missions for profit. Now, when it comes to pulling off successful heists and missions, there are a few key things you need to keep in mind. First and foremost, preparation is everything. You can't just waltz into a high-security facility and expect to walk out with a bag full of cash. No, my friend, you need to do your homework.
Step one: gather intel. This means doing some serious research on your target. Find out everything you can about their security systems, their guards, their routines. The more you know, the better prepared you'll be. And trust me, knowledge is power in this game.
Step two: assemble your crew. You can't do this alone, my friend. You need a team of skilled individuals who can handle themselves in high-pressure situations. Each member should have their own unique set of skills that complement the others. Whether it's a master hacker, a smooth-talking con artist, or a demolitions expert, make sure you have all your bases covered.
Step three: plan, plan, plan. This is where the real magic happens. Sit down with your crew and come up with a detailed plan of attack. Identify all possible entry and exit points, map out the layout of the facility, and assign roles to each team member. The more detailed your plan, the smoother the operation will go.
Now, once you've done all your prep work, it's time to put your plan into action. Execute it with precision and keep a cool head. Things may not always go according to plan, but that's where your adaptability comes in. Be ready to think on your feet and make split-second decisions.
And finally, don't forget about the aftermath. Once you've successfully completed a heist or mission, it's important to lay low for a while. Lay low, my friend. Don't go flashing your newfound wealth around town. Keep a low profile and enjoy the fruits of your labor discreetly.
So there you have it, my friend. Mastering heists and missions for profit is all about preparation, teamwork, planning, execution, and discretion. Follow these steps, and you'll be well on your way to becoming a master of the game. Good luck, and may the loot be ever in your favor.
Utilizing Businesses and Properties for Passive Income
So, let's talk about utilizing businesses and properties for passive income. Now, when we say passive income, we're talking about making money without actively working for it. It's like having a money-making machine that keeps churning out cash while you sit back and relax. Sounds pretty sweet, right?
Well, one way to achieve this is by investing in businesses. Now, I'm not talking about starting your own business from scratch and working your butt off. No, no, no. I'm talking about investing in existing businesses and becoming a silent partner. You provide the capital, and the business does all the work. You just sit back and collect your share of the profits. It's like being a secret investor, pulling the strings behind the scenes.
Another way to generate passive income is through rental properties. Now, this might require a bit more initial effort, but once you've set everything up, it can be a goldmine. You buy a property, whether it's a house, an apartment building, or even a commercial space, and rent it out to tenants. They pay you rent every month, and that money goes straight into your pocket. Plus, if you manage your properties well, you can even increase the rent over time, giving you even more passive income.
Now, let's break down the process of utilizing businesses and properties for passive income. First, you need to do your research and find businesses or properties that have the potential to generate consistent income. Look for businesses with a solid track record and properties in desirable locations. Once you've identified a potential investment, you'll need to crunch the numbers and determine if it's a good financial decision. Consider factors like the initial investment, potential returns, and any ongoing expenses.
If you decide to invest in a business, you'll need to negotiate the terms of your partnership and ensure that everything is legally binding. This might involve hiring a lawyer or consulting with a business advisor. On the other hand, if you choose to invest in rental properties, you'll need to handle tasks like finding tenants, managing maintenance and repairs, and dealing with any legal issues that may arise.
So, there you have it. Utilizing businesses and properties for passive income can be a lucrative venture if done right. Just remember, it's not a get-rich-quick scheme. It requires careful planning, research, and ongoing management. But if you're willing to put in the effort upfront, you can enjoy the benefits of passive income for years to come.
Investing in the Stock Market for Financial Gain
So, you're thinking about investing in the stock market, huh? Well, let me tell you, it can be a wild ride, but if you play your cards right, it can also be a lucrative one. Investing in the stock market is all about putting your money into companies that you believe will grow and make a profit. It's like buying a piece of the pie and hoping it gets bigger and tastier over time.
Now, before you dive headfirst into the stock market, there are a few things you need to know. First off, it's important to do your research. You can't just throw your money at any old company and hope for the best. Take the time to learn about the company's financials, their products or services, and their competition. Look at their track record and see if they have a history of success. This will give you a better idea of whether or not they're a good investment.
Next, you need to have a strategy. Investing in the stock market is not a get-rich-quick scheme. It takes time and patience. You need to decide how much money you're willing to invest and how long you're willing to wait for a return. Are you in it for the long haul or are you looking for a quick buck? This will help you determine what type of stocks to invest in and how much risk you're willing to take.
Finally, don't put all your eggs in one basket. Diversification is key when it comes to investing in the stock market. Spread your investments across different industries and sectors. This way, if one company or sector takes a hit, you won't lose everything. It's like having a backup plan in case things don't go as expected.
So, there you have it. Investing in the stock market can be a rollercoaster of emotions, but with the right research, strategy, and diversification, it can also be a ticket to financial gain. Just remember, it's not a guaranteed way to make money, so be prepared for the ups and downs. Good luck, and may the stock market gods be ever in your favor!
Participating in Races and Competitions for Cash Rewards
So, you're thinking about getting into the world of races and competitions, huh? Well, let me tell you, it's a wild ride, but it can also be incredibly rewarding. I mean, who wouldn't want to compete against others and have a chance to win some cold, hard cash? It's like the ultimate adrenaline rush mixed with the sweet taste of victory.
Now, when it comes to these races and competitions, there are all sorts of options out there. You've got your classic foot races, like marathons and sprints, where you can put your running skills to the test. Then there are the more extreme sports, like mountain biking or skateboarding, where you can show off your daredevil side. And let's not forget about the mind-boggling puzzle competitions or the intense gaming tournaments that require lightning-fast reflexes.
But here's the thing, my friend. It's not just about showing up and hoping for the best. Oh no, if you want to have a shot at those cash rewards, you've got to put in the work. You need to train like a beast, hone your skills, and push yourself to the limit. It's all about dedication and perseverance. And hey, don't be discouraged if you don't win right away. Rome wasn't built in a day, and neither is a champion. Keep at it, learn from your mistakes, and one day, that cash reward could be yours for the taking.
So, what are you waiting for? Get out there and start participating in races and competitions. It's a thrilling adventure that will test your limits and give you a chance to shine. Just remember, it's not all about the money. It's about the journey, the friendships you'll make, and the personal growth you'll experience along the way. So lace up those sneakers, grab your gear, and get ready to chase that cash reward like there's no tomorrow. Good luck, my friend!
Engaging in Criminal Activities for Quick Money
So, let's talk about engaging in criminal activities for quick money. Now, I know it might sound tempting to take a shortcut and make some fast cash, but trust me, it's not worth it in the long run. Sure, you might see some people flaunting their fancy cars and designer clothes, but what they don't show you is the constant fear of getting caught or the guilt that eats away at them every day.
First off, let's address the elephant in the room: illegal activities. Whether it's selling drugs, participating in fraud, or even stealing, these actions can have serious consequences. Not only are you risking your freedom, but you're also putting your life in danger. Criminal organizations don't mess around, and once you're in, it's hard to get out. Plus, let's not forget about the impact it has on your community. Engaging in criminal activities only perpetuates a cycle of violence and harm, affecting innocent people who are just trying to live their lives.
Secondly, let's talk about the psychological toll it takes on you. Living a life of crime means constantly looking over your shoulder, always on edge, and never truly at peace. The stress and anxiety can eat away at your mental health, leading to sleepless nights and a constant feeling of paranoia. And let's not forget about the guilt. Deep down, you know what you're doing is wrong, and that guilt will eat away at you, slowly eroding your sense of self-worth.
Lastly, let's consider the long-term consequences. Sure, you might make some quick money now, but what about the future? Engaging in criminal activities can ruin your chances of finding legitimate employment, building meaningful relationships, and even having a stable future. It's not just about the money you make today, but the opportunities you lose out on in the long run.
So, my friend, I urge you to think twice before engaging in criminal activities for quick money. There are always better alternatives out there, whether it's finding a legitimate job, starting a business, or seeking help from community organizations. Remember, the choices we make today shape our tomorrow, and it's never too late to turn your life around.
Maximizing Your Earnings through Efficient Money Management
Alright, let's talk about how you can make the most out of your hard-earned cash by being smart with your money. We all want to maximize our earnings, right? Well, one way to do that is through efficient money management. Now, I know what you're thinking, "Money management? That sounds boring!" But trust me, it's anything but boring when you start seeing the results.
First things first, you need to have a clear understanding of your financial goals. What do you want to achieve with your money? Do you want to save up for a dream vacation, buy a new car, or maybe even start your own business? Whatever it may be, having a goal in mind will help you stay focused and motivated.
Once you have your goals set, it's time to create a budget. I know, I know, budgeting can be a pain, but it's a necessary evil if you want to make the most out of your earnings. Start by tracking your expenses for a month or two to get an idea of where your money is going. Then, create categories for your expenses and allocate a certain amount of money to each category. This will help you see where you can cut back and where you can splurge a little.
Now, here's where the real magic happens – saving and investing. Saving money is important because it gives you a safety net for unexpected expenses and helps you achieve your financial goals. Aim to save at least 20% of your income each month. And don't just let your savings sit in a regular old bank account, put it to work! Consider investing in stocks, bonds, or even real estate. Investing allows your money to grow over time and can help you reach your financial goals faster.
So, there you have it – maximizing your earnings through efficient money management. It may not be the most exciting topic, but trust me, it's worth it in the long run. Set your goals, create a budget, save, and invest wisely. Before you know it, you'll be well on your way to financial success.
Another post you might find useful is, How To Start Making Money Gta.
I've also written about How To Start Making Money Gta 5, so feel free to check that out, or bookmark it for later!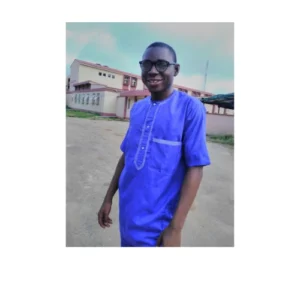 Abdulfatai is a Content Director at Olly-web, where he specializes in Search Engine Marketing (SEM) and Social Media Marketing (SMM). He has over a decade of experience working with businesses to promote their visibility through SEM, SEO, and social media. Abdulfatai believes that great content is the key to success on social media, and his goal is to help businesses grow their following by providing high-quality content that resonates. When it comes to online marketing, Abdulfatai knows how to work hands-on with clients and has a deep understanding of what works best for them.