Last Updated on July 26, 2023 by Abdulfatai A. Olamide
Hey there, fellow gamers! Are you ready to dive into the enchanting world of Stardew Valley and start raking in some serious cash? Well, you've come to the right place! Today, we're going to spill the beans on how to kickstart your money-making journey in this addictive farming simulation game. Whether you're a seasoned player or a newbie just starting out, we've got all the juicy tips and tricks you need to turn your virtual farm into a gold mine. So grab your virtual pitchforks and let's get down and dirty in the world of Stardew Valley!
Understanding the Basics of Stardew Valley
Alright, let's dive into the basics of Stardew Valley! This game is all about escaping the hustle and bustle of city life and immersing yourself in the peaceful charm of a small town. You start off as a character who inherits an old farm from your grandfather, and it's up to you to turn it into a thriving agricultural paradise.
First things first, you'll need to get to know the locals. Stardew Valley is filled with colorful characters, each with their own unique personalities and stories. From the friendly mayor to the mysterious wizard, there's never a dull moment when it comes to interacting with the townsfolk. Building relationships with them is key, as they can offer valuable advice, help you unlock new areas, and even become your friends or even romantic interests.
Now, let's talk about farming. This is the heart and soul of Stardew Valley. You'll start with a few basic tools and a small patch of land, but with time and effort, you can transform it into a thriving farm. Planting crops, tending to animals, and harvesting your produce are all part of the daily routine. But it's not just about hard work; you'll also need to consider the seasons, weather, and even the quality of the soil to maximize your yields. And don't forget about the community center! By completing bundles of items, you can restore this dilapidated building and unlock some amazing rewards.
Lastly, let's touch on the exploration aspect of the game. Stardew Valley is not just about farming; there's a whole world to discover beyond your farm. From the mysterious mines filled with valuable resources to the picturesque fishing spots, there's always something new to explore. And if you're feeling adventurous, you can even venture into the dangerous Skull Cavern, where rare treasures and powerful enemies await.
So, there you have it, the basics of Stardew Valley. It's a game that offers a delightful mix of farming, relationships, and exploration. Whether you're a seasoned gamer or new to the world of video games, this charming indie title is sure to captivate you with its relaxing gameplay and charming pixel art. So grab your watering can, put on your favorite overalls, and get ready to embark on a journey of a lifetime in Stardew Valley!
Choosing the Right Farm and Crops
So, you're thinking about starting your own farm, huh? That's awesome! But before you dive headfirst into the world of agriculture, you need to make sure you choose the right farm and crops for your venture. Trust me, it's not as simple as picking the first plot of land you come across and planting whatever seeds you find lying around. There are a few key factors you need to consider to set yourself up for success.
First things first, you need to think about the type of farm you want to have. Are you interested in growing fruits and vegetables? Or maybe you're more drawn to the idea of raising livestock. Each type of farm comes with its own set of challenges and requirements, so it's important to choose one that aligns with your interests, skills, and resources. Do some research, talk to other farmers, and consider what you're passionate about before making a decision.
Once you've narrowed down the type of farm you want, it's time to think about the specific crops you want to grow. This is where things can get a bit tricky. You need to take into account factors like climate, soil type, and market demand. For example, if you live in a region with a short growing season, you might want to focus on crops that can thrive in cooler temperatures. And if there's a high demand for a certain crop in your area, it could be a smart move to grow that particular crop to ensure a steady income.
In addition to climate and market demand, you also need to consider the resources you have available. Do you have access to ample water for irrigation? Is your soil nutrient-rich or will you need to invest in fertilizers? These are all important factors to consider when choosing the right crops for your farm. It's also worth thinking about the scalability of your chosen crops. Will you be able to expand your operation in the future if you find success? Or are you limited by the nature of the crops you've chosen?
So, my friend, choosing the right farm and crops is no easy task. It requires careful consideration of your interests, skills, resources, and the specific conditions of your region. But with a little bit of research and some good ol' fashioned elbow grease, you'll be well on your way to creating a thriving farm that's as unique as you are. Good luck, and happy farming!
Efficient Time Management for Profit
Alright, let's talk about efficient time management for profit. Now, I know what you're thinking – time management sounds like a snooze fest. But trust me, it's a game-changer when it comes to making that sweet moolah. So, buckle up and let's dive into this topic.
First things first, time is money, my friend. And if you want to maximize your profits, you gotta learn how to manage your time like a boss. It's all about prioritizing tasks and making the most of every minute. You don't want to be that person who's always scrambling to meet deadlines or wasting precious hours on unimportant stuff.
One key to efficient time management is setting clear goals and breaking them down into smaller, manageable tasks. This way, you can tackle them one by one and stay focused. And hey, don't forget to give yourself some breathing room. We all need breaks to recharge and avoid burnout. So, schedule in some downtime and don't feel guilty about it. Remember, a rested mind is a productive mind.
Another trick is to eliminate distractions. I'm talking about those sneaky little time thieves like social media, endless email chains, and chatty coworkers. Put your phone on silent, close those unnecessary tabs on your browser, and find a quiet spot where you can really concentrate. Trust me, you'll be amazed at how much you can get done when you're not constantly being pulled in different directions.
So, there you have it – efficient time management for profit. It may not sound glamorous, but it's a game-changer when it comes to boosting your productivity and ultimately, your bank account. So, take control of your time, set those goals, eliminate distractions, and watch those profits roll in. You got this!
Building Relationships with Villagers
So, let's talk about building relationships with villagers, my friend. Now, when it comes to this topic, it's all about creating a genuine connection with the people in your community. You know, it's like planting a seed and watching it grow into a beautiful flower. It takes time, effort, and a little bit of TLC.
First things first, you gotta show some interest in their lives, man. Take the time to get to know them, ask about their day, their hobbies, their dreams. People love to talk about themselves, so give them the chance to open up. And don't just listen, really hear what they're saying. Show empathy, offer support, and be there for them when they need it. It's all about being a good friend, you know?
Next up, you gotta be a part of the community, my dude. Get involved in local events, volunteer your time, and show that you care about the place you live in. This not only helps you meet new people but also shows that you're invested in the well-being of the village. Plus, it's a great way to have some fun and make memories with your fellow villagers. So, don't be a stranger, get out there and be a part of the action!
Lastly, be reliable and trustworthy, bro. If you say you're gonna do something, follow through on it. Be someone that people can count on, whether it's helping out with a project or just being a shoulder to lean on. Trust is the foundation of any relationship, and if you can earn the trust of your villagers, you'll have a solid bond that can withstand anything. So, be true to your word and show up when it matters.
So, my friend, building relationships with villagers is all about being genuine, getting involved, and being reliable. It's about creating a sense of community and being there for each other. Remember, relationships take time to grow, so be patient and enjoy the journey. And who knows, you might just make some lifelong friends along the way.
Exploring the Mines for Valuable Resources
So, picture this: you're deep in the heart of a rugged mountain range, surrounded by towering peaks and dense forests. The air is crisp and clean, and the only sounds you can hear are the distant chirping of birds and the gentle rustling of leaves. You're on a mission to explore the mines in search of valuable resources, and you can't help but feel a sense of excitement and adventure.
As you make your way through the winding tunnels, you can't help but marvel at the sheer magnitude of the operation. These mines are like a hidden world, with their own unique ecosystem and set of rules. The walls are lined with veins of precious metals and gemstones, glimmering in the dim light. It's like stumbling upon a treasure trove, just waiting to be discovered.
But exploring these mines isn't for the faint of heart. It's a dangerous endeavor that requires skill, knowledge, and a keen eye for detail. You have to navigate through narrow passageways, avoiding pitfalls and unstable rock formations. It's a constant battle against the elements, as the temperature drops and the air becomes increasingly thin. But the thrill of the hunt keeps you going, pushing you to overcome any obstacles that come your way.
As you delve deeper into the mines, you start to uncover a wealth of valuable resources. From precious metals like gold and silver to rare gemstones like diamonds and emeralds, the possibilities seem endless. Each discovery feels like a small victory, a reward for your hard work and determination. And as you gather these resources, you can't help but imagine the possibilities that lie ahead. Maybe you'll use them to create beautiful jewelry or to power the latest technological advancements. The choice is yours, and the potential is limitless.
So, if you're up for an adventure and have a thirst for discovery, exploring the mines for valuable resources might just be the perfect endeavor for you. It's a journey that will test your limits, both physically and mentally, but the rewards are well worth it. Just remember to tread carefully, respect the environment, and always be prepared for the unexpected. Who knows what treasures await you in the depths of those ancient mines?
Fishing and Foraging for Extra Income
So, you're looking to make some extra cash, huh? Well, have you ever considered fishing and foraging? It may not be the first thing that comes to mind when you think of making money, but let me tell you, it can be a lucrative venture if you know what you're doing.
First things first, let's talk about fishing. Now, I'm not talking about your typical weekend fishing trip with a couple of buddies and a cooler full of beer. I'm talking about serious, strategic fishing that can bring in some serious dough. Whether you live near a lake, river, or even the ocean, there are plenty of opportunities to catch fish and sell them for a profit.
Now, I know what you're thinking. How do I even get started? Well, it's actually quite simple. First, you'll need to invest in some quality fishing gear. This includes a sturdy fishing rod, a variety of hooks and bait, and of course, a fishing license. Once you have all your gear, it's time to hit the water.
Now, let's move on to foraging. This is a bit different from fishing, but equally as profitable if done right. Foraging involves gathering wild plants, mushrooms, and other natural resources that can be sold for a profit. It's like a treasure hunt in nature!
To get started with foraging, you'll need to do some research. You'll want to familiarize yourself with the local flora and fauna in your area, as well as any regulations or restrictions on foraging. Once you have a good understanding of what you're looking for, it's time to hit the trails.
When foraging, it's important to be mindful of your surroundings and to only take what you need. This ensures that you're not depleting the natural resources and that you're leaving enough for others to enjoy. Plus, it's always a good idea to bring a field guide or consult with an expert to avoid any potentially harmful plants or mushrooms.
So, there you have it. Fishing and foraging can be a great way to make some extra income. Whether you're reeling in the big catch or scouring the forest for hidden treasures, there's money to be made in the great outdoors. So grab your fishing rod and your hiking boots, and get ready to turn your hobbies into a profitable side hustle.
Maximizing Profit through Animal Husbandry
Alright, let's talk about maximizing profit through animal husbandry. Now, animal husbandry might sound like a fancy term, but it's basically just the art of raising and breeding animals for various purposes. And let me tell you, when it comes to making some serious cash, animal husbandry can be a goldmine if done right.
First things first, you gotta choose the right animals to raise. It's all about supply and demand, my friend. You wanna go for animals that are in high demand and fetch a good price in the market. Do your research, find out what's trending, and go for it. Whether it's chickens for their eggs, cows for their milk, or even exotic animals for their fur or meat, the choice is yours. Just make sure there's a market for it, or else you'll be stuck with a bunch of animals and no buyers.
Next up, you gotta take care of your animals like they're your own family. Happy and healthy animals mean better quality products, which means higher prices. So invest in good feed, provide them with a comfortable living environment, and make sure they have access to clean water. Regular check-ups with a veterinarian are also a must to catch any health issues early on. Remember, a healthy animal is a profitable animal.
Lastly, don't be afraid to think outside the box and explore different revenue streams. Animal husbandry isn't just about selling the end product, there are plenty of other ways to make money. For example, you could offer farm tours or workshops to educate people about your animals and their care. You could also consider selling manure or other by-products as organic fertilizers. The key is to be creative and find ways to maximize your profit potential.
So there you have it, my friend. Maximizing profit through animal husbandry is all about choosing the right animals, taking good care of them, and exploring different revenue streams. It's a game of supply and demand, and with a little bit of hustle, you can turn your passion for animals into a lucrative business. So go out there, do your research, and start making that money!
Utilizing the Community Center for Rewards
So, let's talk about this awesome idea of using the community center for rewards. Picture this: you're a regular at the local community center, always hanging out there, playing basketball, attending workshops, or just chilling with your friends. Now, imagine if the community center decided to reward you for your loyalty and involvement. How cool would that be?
First off, let's talk about the perks of utilizing the community center for rewards. Not only would it give you a sense of belonging and recognition, but it would also motivate you to keep coming back and engaging in various activities. Imagine earning points for every workshop you attend, every game you play, or even for volunteering your time to help out. These points could then be redeemed for some pretty sweet rewards, like free passes to special events, exclusive merchandise, or even discounts at local businesses. It's like a loyalty program, but way more fun and engaging!
Now, let's dive a bit deeper into how this whole rewards system could work. Imagine walking into the community center and being greeted by a friendly staff member who hands you a personalized rewards card. This card would be your ticket to earning points and unlocking awesome perks. Every time you participate in an activity, you simply swipe your card, and voila! Points are added to your account. The more points you accumulate, the better the rewards you can unlock. It's like a game within a game, where you're not only having a blast but also reaping the benefits of your involvement.
Lastly, let's talk about the impact this rewards system could have on the community as a whole. By incentivizing people to actively participate in community center activities, it would create a stronger sense of unity and camaraderie. People would be more likely to connect with one another, form friendships, and support local businesses. It would also encourage individuals to explore new interests and hobbies, as they strive to earn more points and unlock exciting rewards. Ultimately, this rewards system could transform the community center into a vibrant hub of activity, where everyone feels valued and motivated to be a part of something bigger.
So, there you have it! Utilizing the community center for rewards is not only a brilliant idea but also a game-changer for both individuals and the community. It's a win-win situation where you get to have fun, earn rewards, and contribute to the growth and vitality of your community. So, why not give it a shot and see how this awesome concept can bring people together and make the community center an even more amazing place to be?
Selling Goods at the Right Time and Place
Alright, let's talk about selling goods at the right time and place. Now, picture this: you've got a killer product, something that's gonna blow people's minds. But here's the thing, my friend, timing and location are everything when it comes to selling your goods.
First off, let's talk about timing. You can have the most amazing product in the world, but if you try to sell it at the wrong time, you're gonna have a tough time making those sales. Think about it, if you're trying to sell snowboards in the middle of summer, chances are people aren't gonna be too interested. You gotta be smart and strategic about when you bring your goods to the market.
Now, let's move on to the place. You gotta know your audience, my friend. If you're selling high-end fashion, you're not gonna set up shop in a run-down strip mall. No way! You gotta find the right location that matches the vibe and style of your product. Maybe it's a trendy boutique in the heart of the city or a pop-up shop at a hip music festival. Whatever it is, make sure you're in the right place to attract the right customers.
And here's a little bonus tip for you: don't be afraid to get creative with your selling strategy. Maybe you set up a flashy booth at a local farmers market or partner with a popular influencer to promote your goods. The key is to think outside the box and find unique ways to get your product in front of the right people.
So, my friend, remember this: timing and location are crucial when it comes to selling your goods. Be strategic, know your audience, and don't be afraid to get a little creative. With the right timing and the right place, you'll be selling those goods like hotcakes in no time.
Expanding Your Farm and Diversifying Income Streams
So, you're thinking about expanding your farm and diversifying your income streams, huh? Well, let me tell you, that's a smart move, my friend. In this day and age, it's all about staying ahead of the game and finding new ways to make that cash flow. And what better way to do that than by expanding your farm and exploring different avenues to bring in some extra dough?
Now, when it comes to expanding your farm, there are a few things you need to consider. First off, you gotta think about the space you have available. Do you have enough land to accommodate the growth you're envisioning? If not, you might need to start looking into acquiring more land or even renting some from neighboring farmers. It's all about making the most of what you've got, my friend.
Once you've sorted out the space situation, it's time to think about what you want to grow or raise on your expanded farm. Are you gonna stick with what you know, or are you open to trying something new? Maybe you've been growing corn for years, but now you're thinking about adding some livestock to the mix. Or perhaps you've always had a passion for organic vegetables and want to dive into that market. The possibilities are endless, my friend, so take some time to really think about what you're passionate about and what will bring in the most profit.
Another post you might find useful is, How To Start Making Money Streaming.
I've also written about How To Start Making Money Selling On Amazon, so feel free to check that out, or bookmark it for later!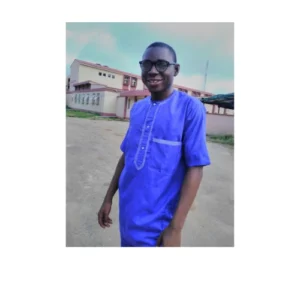 Abdulfatai is a Content Director at Olly-web, where he specializes in Search Engine Marketing (SEM) and Social Media Marketing (SMM). He has over a decade of experience working with businesses to promote their visibility through SEM, SEO, and social media. Abdulfatai believes that great content is the key to success on social media, and his goal is to help businesses grow their following by providing high-quality content that resonates. When it comes to online marketing, Abdulfatai knows how to work hands-on with clients and has a deep understanding of what works best for them.