How to Start Your Own Body Contouring Business in 2023
Last Updated on February 4, 2023 by Abdulfatai A. Olamide
This article will be treating how to start your own body contouring business. Don't let us waste much of our time and get down to business! There are a number of things you can do to launch your own body contouring business, whether you want to be your own boss or you just need some extra cash flow. Finding a specialty that fits your interests and abilities is the first step, followed by acquiring the necessary credentials, writing a business plan, and designing a logo.
To attain a certain aesthetic result, it may be necessary to reshape or sculpt some parts of the body through a medical or cosmetic process known as "body contouring." It has a wide range of applications, from the face and neck to the buttocks and thigh area.
Liposuction, stomach tuck surgery, and noninvasive procedures like CoolSculpting are just a few examples of the many options available for body sculpting. A more toned and defined image may be the consequence of these procedures, which target extra fat and skin.
Benefits of body contouring
Body contouring has several advantages, such as boosting one's sense of well-being and confidence as well as one's physical comfort and ease of movement. Sagging skin, cellulite, and areas of fat that refuse to go away no matter how much you diet and exercise can all be helped by body contouring.
Regardless of a person's starting point, body contouring operations can be adjusted to achieve the desired results. In order to select the most appropriate course of therapy, it is essential to speak with a competent and experienced medical practitioner.
When used correctly, body contouring may do wonders for a person's self-esteem and outward look. It can be done in many different ways, and it can be tailored to each individual's condition and desired outcome. Individuals can get the results they want and reap the benefits of body contouring by working with a competent and experienced practitioner.
Types of body contouring
Finding your market and settling on your service offerings are the first steps in launching a body contouring company. Liposuction, stomach tuck surgery, and even non-invasive treatments like CoolSculpting are just a few of the body-reshaping operations that can be performed.
Through the use of a hollow stainless steel tube (also known as a cannula), a surgeon performs liposuction to remove localized areas of excess fat from the body. It can be combined with other cosmetic treatments like a stomach tuck or breast augmentation and is commonly performed on the abdominal region, thighs, buttocks, and arms.
Abdominoplasty, most often known as a "tummy tuck," is a surgical operation that tightens the abdominal muscles and skin by removing extra fat and skin. It is commonly done after major weight loss or pregnancy to help restore a more toned and defined physique.
CoolSculpting is one example of a non-invasive therapy that uses cooling technology to eliminate fat cells. In comparison to surgical methods, these therapies are less risky and have a shorter recovery time, but they may not be as effective.
Think about who you want to serve and what kinds of services they need before settling on a specialization. Think about what you're good at and what interests you most, and pick a specialty in that area.
It is crucial to think about not just the body contouring operations you will offer, but also the location of your business, the demographics of your target market, and the competitors in your area. Finding your business's specialty through research and analysis is essential to maximizing your chances of success and attracting your ideal customers.
A business plan for body contouring business
Critical to the success of your body contouring business is a well-thought-out business strategy that details your intended direction and the steps you want to take to get there. Your body contouring business plan should include sections on identifying your target market, outlining the services you will provide, and establishing your price structure.
A. Pinpoint Your Ideal Client
First and foremost in creating a successful business plan is identifying your ideal customer. The term "target market" refers to the precise demographic of potential buyers. You can narrow down your potential customers by considering demographics like age, gender, income, geography, and interests. Likewise, think about the difficulties and hurdles that your target market must jump if they are to achieve their goals and fulfill their individual needs.
B. Determine the Services You Will Offer
When you know who you're selling to, you can better decide what products or services to provide. These can range from invasive surgeries like a stomach tuck or liposuction to less invasive methods like exercise and diet changes. When selecting what services to provide, you should take into account both the desires and constraints of your ideal customers.
C. Outline Your Pricing
Your pricing strategy should be clearly outlined in your company plan so that you can accurately assess the value of your offerings and charge a fair price. Include not only the direct expenses of providing the service (such as wages and materials) but also any fixed costs (such as rent, utilities, and insurance) in your price list. Think about the competition's prices and the overall demand for your services while setting your own. You may keep your firm afloat financially and ahead of the competition by properly detailing your prices.
Making a business strategy is crucial when launching a body contouring company. A clear and actionable plan for success can be made by identifying your target market, deciding on the services you will offer, and outlining your price. Growing your company and finding lasting success in the body contouring market can be accomplished by sticking to your business plan and maintaining focus on your objectives.
Body contouring Business Set Up
Establishing a body contouring business is the next step after creating a business plan. This involves things like applying for and receiving any required licenses and permits, finding a suitable place to set up shop, and stocking up on any essential materials.
1. Acquire All Required Licenses and Permits
You must have all appropriate licenses and permits in order to legally run your body sculpting business. You may need a sales tax license, zoning permission, and a business license. Depending on the services you intend to provide, you may additionally be required to obtain a medical license or other specialized licenses or permits. To make sure your company is operating legally, you should familiarize yourself with the local licensing and permitting regulations.
2. Rent or Buy a Building for Your Shop
Getting a physical site for your body contouring business is crucial. Think about how convenient it is for your customers to get there, how noticeable it will be to them, and how close it is to your target demographic when deciding where to set up shop. It's important to think about how much money you'll need to spend on rent, utilities, and insurance in the area. Pick a spot that is accessible and handy for your target audience.
3. Procure Necessary Materials and Hardware
You will need to invest some money into tools and supplies if you want to open a body contouring business. Body shaping tools can range from invasive surgical instruments used in procedures like stomach tucks to less invasive ones used in places like the gym. The use of bandages, dressings and other medical equipment may necessitate additional outlays of cash. Finding the right tools and supplies for your company requires some investigation and comparison shopping.
Getting your body contouring business off the ground requires you to acquire legal permissions, find a suitable site, and stock up on essential tools and materials. Successful businesses in the body contouring industry invest time and effort into thorough planning and preparation for the benefit of their clientele.
How to promote a body contouring Business
Getting the word out about your body contouring services is the next stage after getting your business up and running and ready to serve customers. Building a website, using social media, and making connections in the industry are all excellent ways to spread the word about your body sculpting services.
1. Create a Website
The presence of a website is crucial for expanding the clientele of a body contouring company. Your website needs to have details about your company, the services it provides, and its prices. It's also important to include your contact details, like a phone number and email address, so that interested parties may get in touch with you. Before and after examples, customer feedback, and other evidence of your abilities and achievements could also be included.
2. Utilize Social Media
Promoting your body-shaping business on social media sites like Facebook, Instagram, and Twitter might be a wise move. Business profiles can be made on these sites, and updated content and details about services offered can be disseminated to attract new customers. You can also network with other experts in the field of body contouring online and swap tips and tricks.
3. Network with Other Professionals
Connecting with others in the body contouring industry might help you expand your reach and attract new customers. Joining an association or participating in a trade show are both great ways to make connections in your field and publicize your business. The range of body contouring services you may provide to your clients would be enhanced by working with other specialists such as plastic surgeons and dermatologists.
It is crucial to advertise your body contouring services if you want to bring in new clients and expand your company. In order to advertise your business and attract more customers, it is a good idea to set up a website, join relevant social media groups, and network with other professionals in your field.
A career in body contouring can be highly successful and satisfying, but it demands commitment and the desire to study and develop. The odds of success and the growth of your firm can be improved by actively seeking out resources and support.
Important Points on Body Contouring Business
You will need to obtain a license and certification if you want to create a career or start your own body contouring business. A valid professional license is required by some jurisdictions while others do not. Look up the regulations in your state online to learn more.
When seeking approval from regulatory bodies to launch a body sculpting firm, a business plan will be required. It will include your advertising plans and the benefits your company offers over competitors. For the following five years, it will detail expected sales and costs.
It's possible that additional licenses and insurance policies are mandated by your state. You can look them up in the directory of business licenses issued by your state.
The Better Business Bureau in your area is another good resource to consult. These groups offer free advice and assistance in obtaining the required credentials.
You'll need to invest in equipment and supplies in addition to the necessary licenses and certifications. For instance, you could decide to invest in an ultrasound device.
As an added precaution, you may want to consider purchasing professional liability insurance. Doing so will safeguard your company from staff and customer accusations of negligence. In the event of an accident at work, workers' compensation insurance can be purchased.
A bank will also issue you a credit card for your company's use. In this way, you'll be able to keep your business and personal finances distinct.
There is a need that you to register your professional name with the state if you intend to use it. You can do this by forming a corporation or by using a "Doing Business As" (DBA) name.
If your company has property, you should also consider getting general liability insurance in case any incidents occur there. If your company's operations are ever disrupted, this policy will help compensate for lost revenue.
Conceive a strategy for success in business.
Creating a business plan for a body contouring company will help you secure funding and map out your company's future. It will serve as a guide for your future actions. If you follow a carefully thought-out strategy, you'll give yourself a better shot at success.
The first thing you need to do when creating a business plan for a body contouring firm is to figure out what kind of business entity you want to establish. If you want to keep your personal possessions safe, you need to pick a business structure that allows you to do just that. The potential for legal action against you is another factor to think about.
Checking to see whether there are any rivals in your target market is the next step. Professional references are another useful resource. Social media platforms can also be used for promotional purposes. Use these to get in touch with new customers and expand your clientele.
After settling on a business model and target audience, it's time to start looking at competitive pricing strategies. Depending on the nature of your body sculpting enterprise, you may also need to invest in tools and materials.
In addition, you should seek the services of an accountant to help you establish a suitable accounting structure for your company. Keeping tabs on your money coming in and going out is essential, and an accounting system may help you do just that.
In addition, you need to establish a website for your body sculpting enterprise. Investing in professional web design is recommended. You should also sign up for at least one social media platform. Online marketing allows you to reach a wider audience and maintain relationships with your current clientele.
The process of starting a body contouring company also includes choosing a company name. A good business name should be memorable and simple to say. Offensive or deceptive names should be avoided.
Find a practice that suits your skill set
You may be asking how to discover a profession that makes the most of your talents and interests if you are a beauty expert or just enjoy the way a human being looks. If you have a passion for improving people's bodies, body contouring could be a terrific way to make a living. It's up to you whether you want to see patients in a clinic or have a home office. In either case, there are some necessities you'll want to get your hands on.
The choice to buy or lease body sculpting tools is yours to make. There is a wide range in price for this gear, from several hundred to several thousand dollars. Having a compact reception area is also essential. If you want to run your business from the convenience of your own home, social media is a fantastic way to get the word out.
Creating an advertising strategy is also crucial. Involvement in a variety of promotional efforts, such as an advertising campaign and the use of social media platforms. Building an online portfolio to highlight your skills is also essential.
Making a landing page with a few important links is necessary. It's also smart to put money into a professionally created logo. Employing the services of a professional logo designer will result in a symbol for your business that represents the high standards you set for your work.
It's also possible that you'll want to purchase some sort of protection plan. The type of business you run will dictate the types of insurance you need. Your monthly cash flow will be affected by the sum you pay for insurance. There is also the requirement for you to get the appropriate paperwork in order and complete any necessary training. Medical licenses, cosmetology licenses, and other professional and occupational registrations may be obligatory in some locations.
Apply for a credit card that caters to businesses.
If you're serious about launching or growing your body contouring business, you should apply for a business credit card. A credit history and the ability to keep track of business and personal costs are both aided by doing so.
The majority of banks and credit card firms offer business credit cards. In addition to offering valuable perks and rewards, the best cards will save you money.
To begin, a detailed business plan must be drafted. You need to calculate your sales, estimated costs, and expansion schedule. The management team's history and the amount of money you'll need to get started are also important details to highlight.
You can start applying for a business credit card once you have a business strategy drawn up. The procedure is simple and quick. Please include your full name, business name, address, and Social Security number. Personal guarantees may also be required. If you want to get a credit card for your small business, you'll need to be prepared to personally guarantee the balance.
Using a corporate credit card, you can also make purchases for your company. Credit cards with high-interest rates are best for making major expenditures.
A business's name, address, and SSN are typically required when applying for a credit card to be used for commercial purposes. Additionally, a copy of your company's license is required. The need for further licenses can vary from state to state.
Having a business credit card is a great way to build up your company's credit history and have access to quick cash in case of emergencies. There are credit cards that don't cost anything to issue to employees, making it simple to control their spending. Credit cards for companies can be researched without cost.
Create a logo
In order to draw in consumers and earn their trust, it helps to have a memorable logo for your body contouring company. It's also a chance to put your own spin on your company's image. To separate yourself from the pack, experiment with different color schemes, typefaces, and other visual components.
Having a designer on board is a smart move. Expert designers can craft a logo that perfectly represents your business. You'll also benefit from the time savings.
You want people to remember your brand when they see your logo, so make it stand out. Create an impression of sensuality and lightheartedness. Brand identities can be conveyed through color choice as well. If you want to show strength, go with red, or if you want to show enjoyment, go with pink.
It's easy to get logo design templates online. Pick the option that serves your purposes while remaining within your financial means. In addition, you can hire a designer to help you craft a logo that stands out and is instantly recognizable. Your body contouring company can benefit from a well-designed website in more ways than one. Your website is a great opportunity to promote your knowledge and talents to potential clients. Making a homepage with a compelling USP is also recommended. Include connections to relevant sections of your website.
Making a logo with a catchphrase is something you should think about. A tagline is a short phrase or slogan that serves to identify your brand to consumers. A logo can also be used to communicate other aspects of your business, such as the products or services you offer.
If you want your body contouring firm to stand out from the crowd, get a professional logo designer to create a logo for you. This is crucial in today's cutthroat business climate.
Conclusion on How to Start Your Own Body Contouring Business
You can assist people to realize their ideal body shape and appearance by starting a body contouring business, which can be a lucrative and satisfying venture. However, in order for your business to succeed, you must be fully committed to it and ready to put in the necessary time and energy. As part of this goal, you may need to provide excellent customer service and keep up with the latest developments in body sculpting technology.
It's not enough to just be committed to your company; you also need to actively seek out opportunities to learn and network with other business owners. Professionals in the field of body contouring have access to several organizations, internet communities, and educational opportunities designed specifically for them. Helpful information and assistance, such as possibilities for further study, introductions to contacts in the field, and so on, can be gleaned from such sources.
Starting a body contouring business can be a lucrative and satisfying career option, but only if you are committed to learning and developing yourself in the field. The odds of success and the growth of your firm can be improved by actively seeking out resources and support.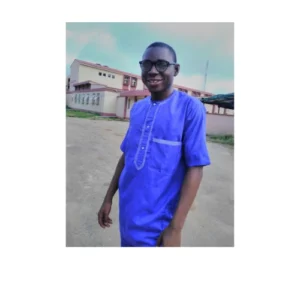 Abdulfatai is a Content Director at Olly-web, where he specializes in Search Engine Marketing (SEM) and Social Media Marketing (SMM). He has over a decade of experience working with businesses to promote their visibility through SEM, SEO, and social media. Abdulfatai believes that great content is the key to success on social media, and his goal is to help businesses grow their following by providing high-quality content that resonates. When it comes to online marketing, Abdulfatai knows how to work hands-on with clients and has a deep understanding of what works best for them.