Is Facebook Ad Credit Free?
Last Updated on October 29, 2022 by Abdulfatai A. Olamide
Facebook Ad credits are a type of payment that you may use to pay for your Facebook and Instagram ads.
There are two ways to get Facebook ad credit:
Using Facebookmail.com or periodic in-product marketing.
Facebook's collaborations with other websites or businesses.

Facebook currently does not allow you to buy or request ad credits directly.
Is Facebook Ad Credit Free? What is the procedure for obtaining facebook ad credits for Free?
When you use an ad credit, it covers all of your account's advertising charges. In addition to the ad you generated to redeem your ad credit, this covers every ad running on your ad account. Your ad credit will be charged every day as long as you have an active ad until it expires or runs out.
If you have ad credit at the campaign level, your campaign will first use it. If your campaign is still running when the campaign-level ad credit runs out, it will use your account-level ad credits or primary payment method to continue. Note: You may not be able to use this feature right now.
Monthly billing ad accounts can now use Ads Manager payment settings to activate ad credit at the account or campaign level. The feature can be found in the activation of an ad credit phase. You can now assign the ad credit to one or more campaigns in your ad account, in addition to account-level activation. As a result, coupon spending will be restricted to the campaigns that have been selected (s).
In the Assigned to campaigns subsection below the Account ad credits section, you may be able to switch the ad credit to account level or change the campaign ID(s) linked with it. Click the More choices (three horizontal dots) icon to access and edit the campaign, where a pop-up box will prompt you to apply the ad credit's existing balance to ad account-level or other campaigns. After you've saved your modifications, the ad credit will be accessible for use in new campaigns or at the account level.
You can give campaign-level ad credits to one or several ad campaigns if you utilize monthly invoicing to pay for your advertisements. This is where your campaign will start. If your campaign is still running when the campaign-level ad credit runs out, it will use your account-level ad credits or primary payment method to continue.
Any advertising costs incurred prior to the addition of an ad credit to your account will not be covered by an ad credit. Those expenses, as well as any expenses incurred after your ad credit has been depleted, will be charged to your ad account's primary payment method.
Keep in mind that your daily ad budget will never exceed your overall ad spend. Set a campaign spending limit or an account spending limit if you don't want to spend more than the value of your ad credit.
Do ad credits have a limit on how many times they can be used?
Within 30 days after receiving your ad credit, you must create an ad to redeem it. After redeeming your ad credit, you will have 30 days to use it before it expires. To check how much of your ad credit is remaining and when it expires, go to your Payment settings.
What Are the Best Places to Look for Facebook Ad Credit?
Because Facebook stopped widely disseminating ad coupons in 2015, they are extremely hard to come by. While they aren't simple to come by — and there are many Facebook ad credit scams — Facebook advertising coupons can be obtained as part of seasonal or one-time events, through their affiliate ad (referral) network, on Facebook partner sites, and at Facebook conferences.
There are four primary ways to obtain a free Facebook ad credit:
Facebook will occasionally give a promotional advertising voucher straight through Facebook Ads Manager. Only individuals who already have a Facebook ad account are eligible for these. They can be emailed to the ad account's email address or displayed prominently on the Ads Manager dashboard.
2. Existing Facebook marketers can join the Facebook affiliate ad program. It rewards these marketers with a $10 ad credit if they refer new businesses to Facebook. Only the Facebook Ads Manager account is eligible for this offer.
3. Facebook partnership sites: Facebook has a number of official partners who offer marketers discounts on Facebook advertising if they purchase their products or services. These are often offered to new clients, though seasonal specials may be available on occasion. Wix, for example, gives customers who sign up for one of its premia plans a $50 Facebook ad discount.
4. Facebook events: Facebook sponsors a variety of events across the world, and as a thank-you to businesses that participate, they occasionally offer advertising coupons.
Facebook ad credit used to be simple to get by, but that is no longer the case. Ad vouchers were no longer readily available on Facebook as of 2015. You must now be a current Facebook advertiser, attend a Facebook event, or obtain an ad coupon from an affiliate partner in order to obtain ad coupons.
How To Change Your Name On Facebook
Be Aware of Facebook Ad Credit Scams.
For years, businesses looking to use Facebook's paid marketing tools have been duped by fake ad vouchers sold by companies unrelated to Facebook. Be cautious if you see Facebook ad credit from companies that aren't Facebook's approved partners. The most typical Facebook ad credit scam entails selling coupons to marketers that are interested. This is illegal and in violation of Facebook's regulations.
Coupons for Facebook Ads aren't the only thing available on the internet.
Given the paucity of Facebook ad credit, additional pay-per-click (PPC) ad platforms including Bing, Google, and Twitter should be considered. These platforms' advertising coupons are often much easier to come by; all three constantly give them to promote their advertising platforms to businesses.
The three most popular Facebook Credit (Coupon) alternatives are as follow:
Coupons for Microsoft Marketing
All Yahoo.com searches are powered by Microsoft Ads, a Microsoft-owned search platform. They provide a variety of ad coupons that may be utilized on their paid search platforms in various amounts. Most of the time, this takes the form of free ad credit when a company spends a particular amount of money on Microsoft and Yahoo ads. However, partners such as Wix, Bluehost, and Microsoft Azure may occasionally grant credits.
Microsoft Advertising vouchers are available in four different ways:
Get a $100 ad credit when you spend $25 on Bing advertisements directly through Microsoft Advertising.
2. Wix website builder: After spending $25 on the Microsoft Advertising platform, users who sign up for a premium Wix account will receive $100 in ad credit that can be used on Bing. On plans starting at $14/month, the ad coupon is available.
3. If you join up for any of Bluehost's low-cost site hosting plans, you'll receive a $150 credit valid on Microsoft Advertising. Plans start at $2.95 a month and include a free domain name, free business email, and a free SSL certificate, among other features.
4. Microsoft Azure includes a free $200 Microsoft Advertising credit with every hosting plan.
A Microsoft Advertising voucher is a wonderful method for new marketers to test out the platform and see whether it's suited for them. It's fairly comparable to Google, however, it offers a lower cost-per-click and less ad competition in general. This makes landing in the top ad slots easier, providing your company with more exposure at a reduced cost. Find out more about using Bing to promote your business (now Microsoft Ads).
Ad Coupons from Google
Because Google is the most widely used search engine on the planet, it is an excellent advertising platform. Google offers a variety of ad deals, including new advertiser incentives and free ad credits for those who join up for Wix or HostGator.
You may acquire a free Google Ads coupon in five different ways:
Directly from Google: Getting a Google Ads coupon directly from Google is the best way to go. New and existing advertisers are frequently offered promotional ad coupons. When you spend $50 on Google advertisements, you will receive a $100 ad credit. Get Google's offer by clicking here.
2. Bluehost is a well-known web host. Get a $150 Google Ads ad credit when you sign up for any web hosting plan with Bluehost. You may obtain a free domain name, an SSL certificate, business email, and more for as low as $2.95 per month. To learn more, go to its website and select "Get Started."
3. HostGator: Another popular web hosting company is HostGator. HostGator offers a free $100 Google Ads credit to those who sign up for a hosting package. Monthly hosting rates begin at $2.75.
4. Squarespace is a website builder with a simple interface. When you spend $25 or more on a premium plan, you'll automatically get a $100 Google Ads credit. This offer is only applicable for new Google Ads subscribers; current Google Ads accounts are not eligible.
5. Wix: Wix is a drag-and-drop web host and website builder that is excellent for folks with no technical skills. Those who join up for a premium Wix account (beginning at $14/month) will receive an automatic $100 ad credit that can be used on Google Ads after spending $25 on the platform.
With over 2 trillion queries every day, Google Ads is the world's most popular sponsored search network. Ads on Google are great for conversion-stage searchers who are ready to make a purchase; they are frequently looking for specific keywords to get tailored product or business information. Learn how to get started with Google Ads in our beginner's guide to Google advertising.
Coupons from Twitter Ads
With over 320 million monthly users, Twitter is a similar social media network to Facebook. Because Twitter advertising are still relatively new, the company is now providing new users with a promotional ad credit to encourage them to get started. By registering your ad account, you can get a $25 credit from Twitter right now.
How can I use a Facebook ad credit code? Frequently Asked Questions (FAQs)
Following the development of their first campaign, new advertisers can redeem a Facebook ad credit by entering it throughout the payment process. Advertisers that already have a code can enter it in "Payment Settings." Simply pick "Add Payment Method" from the "Payment Method" box after clicking it. Finally, go to "Facebook Ad Credit" and type in your code.
Advertisers only pay for the clicks on their ads because Facebook advertising is charged on an impression (CPM) basis. On Facebook, the average cost per click is $1.86, but it ranges from less than $1 to more than $5. Advertisers choose a daily budget for adverts, with a minimum of two clicks each day. Read our article about Facebook Advertising Cost for more information.
Is there a program for Facebook affiliates?
Yes. Facebook has an affiliate advertising program that functions more like a referral program than an affiliate program. For each friend that signs up for a Facebook Ads account, current marketers will receive $10 in Facebook advertising credit.
What is the new Facebook user boost all about?
Rather of establishing a new ad from the Facebook Ads Manager, users can pay to have their post shared with people outside of their network, which is referred to as a "boosted" post. This boosts the post's visibility and brand recognition. Boosted posts are often less expensive than conventional Facebook ads, but they have fewer targeting options.
Conclusion
It's not easy to get Facebook ad discounts, although free credits are sometimes available during promotions and events, as well as through third-party partners. Consider Google Ads, Microsoft Advertising, and Twitter Ads if you're looking for more accessible ad coupons.
Businesses can receive free credits for use on Facebook's social advertising platform using Facebook ad credit. It's a fantastic method for people who are new to Facebook advertising to get a feel for the site without having to commit any money. Free Facebook ad credits are hard to come by, but they can be found through Facebook promotions, events, and collaboration.
How Facebook Ad Auction Works: Make Your Ads Convert Better
Businesses struggle to create Facebook ads that produce the outcomes they desire, even with ad credits from coupons. Don't squander your time or money on low-quality advertisements. Instead, use us to manage your Facebook ads. With a little cost, you can schedule a call now. With low management fees and skilled account administration, your ad budget will go further with us, allowing you to make a profit. Begin now.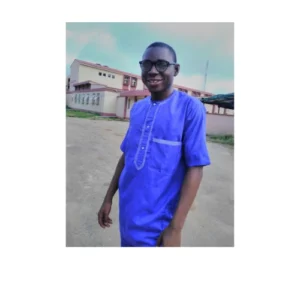 Abdulfatai is a Content Director at Olly-web, where he specializes in Search Engine Marketing (SEM) and Social Media Marketing (SMM). He has over a decade of experience working with businesses to promote their visibility through SEM, SEO, and social media. Abdulfatai believes that great content is the key to success on social media, and his goal is to help businesses grow their following by providing high-quality content that resonates. When it comes to online marketing, Abdulfatai knows how to work hands-on with clients and has a deep understanding of what works best for them.
Disclosure:
If you decide to purchase a paid plan after clicking on one of the links in this post, I may receive compensation without charging you any additional fees. I have personally used and supported these items. Only for entertainment purposes, this website does not aim to offer financial advice. Our
privacy policy
contains a copy of our affiliate disclosure.