Last Updated on August 30, 2023 by Abdulfatai A. Olamide
Hey there, my fellow bookworms and aspiring entrepreneurs! Are you ready to dive into the exciting world of making money from ebooks? Well, buckle up because I've got the complete guide that will take you from a book lover to a savvy ebook moneymaker in no time. We all know that in this digital age, traditional publishing is not the only way to get your words out there and make some serious cash. With the rise of ebooks, anyone with a passion for writing and a sprinkle of business savvy can turn their literary dreams into a profitable reality. So, grab your favorite reading glasses and let's embark on this thrilling journey together!
Writing and Publishing Ebooks
So, you're interested in writing and publishing ebooks, huh? Well, let me tell you, it's a whole new world out there in the digital realm. Gone are the days of traditional publishing houses and physical books. Now, anyone with a computer and a story to tell can become a published author. But don't be fooled, my friend, it's not as easy as it sounds.
First things first, you need to have a killer idea for your ebook. Something that will grab the reader's attention and keep them hooked from start to finish. It could be a thrilling mystery, a heartwarming romance, or even a self-help guide to conquering life's challenges. The key is to find your niche and write something that you're truly passionate about.
Once you have your idea, it's time to start writing. Now, I know what you're thinking, "I'm not a professional writer, how am I supposed to do this?" Well, let me tell you a little secret, my friend. You don't have to be the next Shakespeare to write a successful ebook. In fact, some of the best-selling authors out there are just regular people like you and me. The key is to write from the heart and be authentic. Don't worry about grammar or punctuation, that's what editors are for. Just focus on telling your story in the most engaging way possible.
Now, let's talk about publishing. With the rise of self-publishing platforms like Amazon Kindle Direct Publishing (KDP), it has never been easier to get your ebook out into the world. All you have to do is format your manuscript according to the platform's guidelines, design a killer cover, and hit that publish button. But here's the thing, my friend, just because you can publish your ebook doesn't mean you should skip the editing process. Trust me, nothing turns readers off faster than a poorly edited book. So, take the time to hire a professional editor or at least get a few trusted friends to proofread your work.
In conclusion, writing and publishing ebooks is a thrilling adventure that allows anyone to become an author. It's all about finding your unique story, writing from the heart, and taking advantage of self-publishing platforms. So, what are you waiting for? Grab that laptop, let your creativity flow, and get ready to share your words with the world. Happy writing!
Finding a Profitable Niche
Alright, let's talk about finding a profitable niche. Now, when it comes to starting a business or launching a new product, finding the right niche is crucial. You want to find a market that is not only profitable but also has a demand for what you're offering. So, how do you go about finding that sweet spot?
First things first, you need to do your research. Look at the current market trends and identify any gaps or underserved areas. This could be a specific demographic that is not being targeted or a product that is in high demand but has limited options available. By identifying these gaps, you can position yourself as the go-to solution and tap into a profitable niche.
Next, consider your own interests and expertise. It's important to choose a niche that you are passionate about and have knowledge in. This will not only make the process more enjoyable for you but also give you a competitive edge. When you have a deep understanding of the niche, you can better cater to the needs of your target audience and provide them with valuable solutions.
Lastly, don't be afraid to think outside the box. Sometimes, the most profitable niches are the ones that are not obvious at first glance. Look for emerging trends or untapped markets that have the potential for growth. By being innovative and willing to take risks, you can carve out a profitable niche that sets you apart from the competition.
So, to sum it up, finding a profitable niche requires thorough research, a passion for the subject, and a willingness to think outside the box. By following these steps, you can identify a niche that not only aligns with your interests but also has the potential for long-term profitability. So go ahead, dive into the world of niche hunting and find your own little corner of success!
Creating Compelling Ebook Content
So, you want to know how to create some killer ebook content, huh? Well, you've come to the right place, my friend! Let me break it down for you in three detailed paragraphs that will have your readers hooked from the first page.
First things first, you gotta know your audience like the back of your hand. I'm talking about understanding their needs, desires, and pain points. What keeps them up at night? What are they searching for? Once you've got a clear picture of who you're writing for, you can tailor your content to speak directly to them. Use language that resonates with them, address their specific problems, and offer solutions that will make their lives easier. Trust me, when readers feel like you're speaking directly to them, they'll be hooked.
Now, let's talk about structure. A well-organized ebook is like a well-cooked meal – it keeps your readers satisfied and coming back for more. Start with a captivating introduction that grabs their attention and sets the tone for what's to come. Then, break your content into bite-sized chapters or sections, each with a clear focus and purpose. Use subheadings, bullet lists, and bold tags to make your content visually appealing and easy to navigate. And don't forget to sprinkle in some eye-catching images or graphics to keep things interesting. Remember, a well-structured ebook is a joy to read.
Last but not least, let's talk about the secret sauce – storytelling. People love a good story, and weaving one into your ebook will make it irresistible. Whether it's a personal anecdote, a case study, or a fictional scenario, storytelling adds depth and emotion to your content. It helps your readers connect with your message on a deeper level and keeps them engaged from start to finish. So, don't be afraid to get creative and let your storytelling skills shine. Your readers will thank you for it.
So there you have it, my friend – the key ingredients to creating compelling ebook content. Know your audience, structure your content like a pro, and sprinkle in some storytelling magic. With these tips in your back pocket, you'll have readers devouring your ebook in no time. Now go out there and create something amazing!
Designing an EyeCatching Ebook Cover
So, you want to create an eye-catching ebook cover, huh? Well, you've come to the right place! Let me tell you, designing a killer cover is like the icing on the cake for your book. It's what grabs people's attention and makes them want to pick it up. And in today's digital age, where everyone's scrolling through endless content, you need something that stands out from the crowd.
First things first, you need to understand your audience. Who are you trying to attract with your ebook? Is it a romance novel for hopeless romantics or a self-help book for those seeking personal growth? Once you have a clear idea of your target audience, you can start brainstorming ideas for your cover. Think about the emotions you want to evoke and the message you want to convey. Is it mysterious, exciting, or thought-provoking? Use these elements to guide your design choices.
Next, let's talk about visuals. Your cover should be visually appealing and instantly recognizable. Consider using bold colors, striking imagery, or unique typography to make it pop. Don't be afraid to experiment and think outside the box. Remember, you want your cover to stand out among the sea of other books out there. And don't forget about the power of simplicity. Sometimes, a clean and minimalist design can be just as eye-catching as something more elaborate.
Lastly, make sure your cover reflects the content of your ebook. You don't want to mislead your readers with a cover that doesn't align with what's inside. Think of your cover as a sneak peek into the world you've created within your book. It should give potential readers a taste of what they can expect. And don't forget to test your design! Show it to friends, family, or even strangers and get their honest feedback. Sometimes, a fresh pair of eyes can spot something you might have missed.
So, there you have it! Designing an eye-catching ebook cover is all about understanding your audience, creating visually appealing designs, and ensuring it aligns with your book's content. Now go out there and make your cover shine!
Formatting and Layout for Ebooks
So, let's talk about formatting and layout for ebooks. Now, when it comes to ebooks, the way your content is presented can make a big difference in how readers engage with it. You want your ebook to be visually appealing, easy to navigate, and overall, a pleasure to read. So, let's dive into some key aspects of formatting and layout that you should consider.
First off, let's talk about the importance of a clean and organized layout. When readers open your ebook, they should be greeted with a visually pleasing design that makes it easy for them to find what they're looking for. This means using clear headings, subheadings, and bullet points to break up your content into digestible chunks. You can also use bold and italic formatting to emphasize important points or quotes. By creating a well-structured layout, you'll make it easier for readers to navigate your ebook and find the information they need.
Next, let's discuss the use of images and multimedia in your ebook. Including relevant visuals can greatly enhance the reading experience and make your content more engaging. Whether it's photographs, illustrations, or infographics, images can help to break up the text and provide visual context to your ideas. Just make sure that the images you choose are high-quality and properly formatted for digital viewing. Additionally, consider incorporating multimedia elements such as videos or audio clips if they add value to your content. These can be great for demonstrating a process or providing additional information in a dynamic way.
Lastly, let's touch on the importance of consistent formatting throughout your ebook. This means using the same font, font size, and spacing throughout the entire document. Consistency not only makes your ebook look more professional, but it also helps to create a cohesive reading experience. You should also pay attention to the alignment of your text, ensuring that it is visually pleasing and easy to read. Additionally, consider using hyperlinks to provide easy navigation between chapters or to external resources. By maintaining a consistent and user-friendly formatting style, you'll make it easier for readers to focus on your content and fully immerse themselves in your ebook.
So, there you have it – some key considerations for formatting and layout in ebooks. Remember, a well-designed ebook can greatly enhance the reading experience and make your content more enjoyable and accessible. So, take the time to carefully plan and execute your formatting and layout choices, and you'll be well on your way to creating a standout ebook.
Choosing the Right Pricing Strategy
So, let's talk about choosing the right pricing strategy. It's a crucial decision for any business, big or small. You see, pricing can make or break a product or service. Get it right, and you'll attract customers like bees to honey. Get it wrong, and you might find yourself struggling to make ends meet.
First things first, you need to understand your target market. Who are your customers? What are their needs and preferences? Are they price-sensitive or more focused on quality? Knowing your audience is key to determining the right pricing strategy. For example, if you're targeting budget-conscious consumers, a low-cost strategy might be the way to go. On the other hand, if you're catering to a luxury market, a premium pricing strategy could be more appropriate.
Next, you need to consider your costs. How much does it cost you to produce or provide your product or service? This includes not only the direct costs like materials and labor but also the indirect costs like overhead expenses. You need to ensure that your pricing covers all these costs and leaves you with a reasonable profit margin. It's important to strike a balance between being competitive in the market and making a profit.
Finally, you should also take into account your competitors. What are they charging for similar products or services? Are they offering any unique value propositions? You don't want to price yourself out of the market, but you also don't want to undersell your offerings. It's all about finding that sweet spot where you can differentiate yourself from the competition while still appealing to your target customers.
So, there you have it. Choosing the right pricing strategy involves understanding your target market, considering your costs, and analyzing your competitors. It's a delicate balancing act, but with careful consideration and a bit of trial and error, you'll be able to find the pricing strategy that works best for your business.
Marketing and Promoting Your Ebook
So, you've finished writing your ebook and now you're ready to share it with the world. But how do you get people to actually read it? That's where marketing and promoting your ebook comes in. It's all about getting the word out there and enticing readers to give your masterpiece a chance. Let's dive into some strategies that can help you make a splash in the digital ocean.
First things first, you need to create a killer book cover. They say you shouldn't judge a book by its cover, but let's be real, we all do it. A visually appealing and professionally designed cover can make a world of difference in catching someone's attention. Think about it, when you're scrolling through a sea of ebooks, what makes you stop and click? A captivating cover, that's what. So, invest some time and maybe a few bucks into creating a cover that screams "pick me up and read me!"
Next up, you need to leverage the power of social media. We live in a digital age, my friend, and social media is where it's at. Create accounts on platforms like Facebook, Instagram, and Twitter, and start building a following. Share snippets of your ebook, engage with your audience, and create buzz around your work. You can even run targeted ads to reach a wider audience who might be interested in your genre. Just remember, social media is all about being social, so don't be afraid to interact with your followers and show them the person behind the words.
Lastly, don't underestimate the power of reviews. Positive reviews can be a game-changer when it comes to convincing potential readers to give your ebook a shot. Reach out to friends, family, and even fellow authors to read and review your book. You can also offer free copies in exchange for honest reviews on platforms like Goodreads or Amazon. And when those glowing reviews start pouring in, don't be shy about sharing them on your website or social media. People love social proof, and seeing others rave about your ebook can be the push they need to hit that "buy now" button.
So, there you have it, my friend. Marketing and promoting your ebook is all about creating a visually appealing cover, leveraging the power of social media, and harnessing the influence of positive reviews. Now go out there and make your ebook shine like a diamond in the rough!
Building an Author Platform
So, you wanna build an author platform, huh? Well, let me tell you, it's not as easy as it sounds, but it's definitely worth the effort. Building an author platform is all about creating a strong online presence that showcases your writing skills, connects you with readers, and helps you establish yourself as a credible author in the literary world. It's like building your own little corner of the internet where you can shout from the rooftops about your books and engage with your audience.
First things first, you gotta start with a killer website. This is your online home base, where readers can come to learn more about you and your work. Make sure it's visually appealing, easy to navigate, and showcases your writing in the best possible light. You can even add a blog section where you can share your thoughts, writing tips, and behind-the-scenes glimpses into your creative process. Oh, and don't forget to include links to your social media profiles so readers can easily connect with you.
Speaking of social media, it's a crucial part of building your author platform. Pick a few platforms that resonate with you and your target audience, and start engaging with readers and fellow writers. Share snippets of your writing, post updates about your upcoming projects, and join writing communities to network and learn from others. Remember, it's not just about self-promotion, but also about building genuine connections and supporting other authors. And hey, don't be afraid to show your personality and have some fun with it!
Lastly, don't underestimate the power of email marketing. Building an email list allows you to directly reach your most dedicated fans and keep them updated on your latest releases, events, and exclusive content. Offer a freebie, like a short story or a sneak peek of your upcoming book, in exchange for their email address. Then, send out regular newsletters with valuable content, book recommendations, and personal updates. It's a great way to nurture your relationship with your readers and keep them excited about your writing journey.
So, there you have it, my friend. Building an author platform is all about creating a strong online presence through a killer website, engaging on social media, and utilizing the power of email marketing. It may take some time and effort, but trust me, it's worth it. So go out there, show the world what you've got, and let your author platform shine!
Utilizing Social Media for Ebook Sales
So, let's talk about using social media to boost your ebook sales. I mean, who doesn't love scrolling through their Instagram or Facebook feed, right? Well, turns out, these platforms can be a goldmine for promoting and selling your ebooks.
First things first, you gotta create some killer content. I'm talking about eye-catching graphics, engaging captions, and maybe even some sneak peeks of your ebook. You want to grab people's attention and make them curious about what you have to offer. And don't forget to include a link to where they can buy your ebook!
Next, you gotta be strategic about when and how often you post. You don't want to bombard your followers with constant sales pitches, but you also don't want to be a ghost on social media. Find a balance that works for you and your audience. Maybe you post a teaser on Monday, a behind-the-scenes look on Wednesday, and a testimonial from a satisfied reader on Friday. Mix it up and keep things interesting.
Finally, don't be afraid to engage with your followers. Respond to comments, answer questions, and show genuine interest in what they have to say. Building a community around your ebook can create a buzz and encourage others to check it out. Plus, word of mouth is a powerful marketing tool. So, get out there, be social, and watch those ebook sales soar!
Maximizing Ebook Distribution Channels
So, let's talk about maximizing ebook distribution channels, my friend. Now, when it comes to getting your masterpiece out there for the world to see, you gotta make sure you're covering all your bases. You don't wanna limit yourself to just one platform, right? That's like putting all your eggs in one basket, and we all know how that can turn out.
First things first, you gotta do your research and find out which ebook distribution channels are the most popular and widely used. You want to go where the readers are, my friend. Amazon Kindle is a no-brainer, of course. It's like the king of the ebook world. But don't stop there. Look into other platforms like Apple Books, Barnes & Noble Nook, and Kobo. These are all big players in the game, and you don't wanna miss out on any potential readers.
Now, once you've identified the top dogs, it's time to get your ebook formatted and ready for distribution. You wanna make sure it looks good on all devices, from Kindles to iPads to smartphones. Nobody wants to read a wonky-looking ebook, right? So, consider hiring a professional formatter or using a reliable ebook conversion tool to ensure your masterpiece looks its best on every screen.
Lastly, my friend, don't forget about marketing. Just because your ebook is available on multiple platforms doesn't mean readers will magically find it. You gotta spread the word, shout it from the rooftops, and let everyone know about your amazing creation. Utilize social media, reach out to book bloggers and influencers, and consider running some targeted ads. The more eyes you can get on your ebook, the better chance you have of reaching those readers who will fall in love with your words.
So, there you have it, my friend. Maximizing ebook distribution channels is all about doing your research, formatting your ebook for different devices, and marketing like a boss. Now go out there and conquer the ebook world!
Another post you might find useful is, Making Money From Currency Exchange.
I've also written about Making Money From Ebay, so feel free to check that out, or bookmark it for later!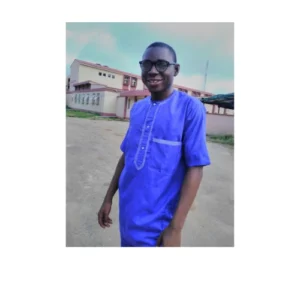 Abdulfatai is a Content Director at Olly-web, where he specializes in Search Engine Marketing (SEM) and Social Media Marketing (SMM). He has over a decade of experience working with businesses to promote their visibility through SEM, SEO, and social media. Abdulfatai believes that great content is the key to success on social media, and his goal is to help businesses grow their following by providing high-quality content that resonates. When it comes to online marketing, Abdulfatai knows how to work hands-on with clients and has a deep understanding of what works best for them.