101 Best Online Business Ideas For Anyone in 2022
Last Updated on October 29, 2022 by Abdulfatai A. Olamide
This article will provide you with some of the best online business ideas for anyone in 2022. These ideas are perfect for those who want to start their own business and make a living from home.
The first online business idea is to create an e-commerce website where you can sell anything from clothes, shoes, makeup, beauty products, books, and more.
If you have been considering how to start a new online business or thinking about how to start a side-hustle in order to earn some money on the side and need some help with coming up with new business ideas, then this post is for you.
While reading this article, don't get carried away. You could probably find your best fit for an online business before the end of this article.
There are many businesses and opportunities on the internet. There's no need to spend your time looking for one. In this article, I will show you a few great ideas to get started in an online business with minimal investment and risk.
Once you have an idea for an online business, it's important to research the market and figure out what kind of product or service will be most appealing to customers. You can also consult with experts in your field to get feedback on your idea and make sure it's viable. Online businesses are growing more popular every day. With so many options available, it can be hard to decide which one to start. This article will give you 100+ online business ideas to get you started.
What Are the Best Online Business Ideas?
Here is a list of the best online business ideas for anyone who wants to make money online.
Ecommerce
Affiliate Marketing
Online Tutor
SEO Expert
Business Advisor
Software Developer
Video Producer
Graphic Designer
Website Developer
Virtual Assistant
Influencer
Social Media Manager
book writing
Online Business Coach
Youtube Content Creator
App Development
Theme Designer
Translator
Remote Customer Service Agent
Domain Reseller
Lead Generation Manager
Freelance Writer
Online Advertising Specialist
Travel Consultant
Health Instructor
Brand Specialist
Data Scientist
Proofreader
CV writer
Website Copywriter
Ghostwriter
Foreign Lnagugae Tutor
Online Course Creator
Marketing Consultant
Community Moderator
Website Maintenance Service
NFT Art Creator
Start a Blog
Podcaster
Sell Hand-Made Goods
Invest in Financial Market
Online Bookkeeper and Accountant
Online Fitness Trainer
Voiceover
Life Coaching
Online Recruiter
video Ad Creator
Font and Typography
Email marketing
Text Message Marketing
Article and Blog Post Writer
Social Media Profile Optimizer
Music Promoter
Research Assistant
Scene Writer
Audio Design
Music Transcription
Sound Writer
Online Music Teacher
Career Counselling
Legal Consultant
Gaming
Personal Stylist
Cybersecurity
Blockchain and Cryptocurrency
Game Development
NFT Service
Business Planner
Project Management
Photoshop Editing
Book Design
Unboxing Video Creator
Product Photography
Drone Videography
Video Subtitles and Captions
Content Curator
User Testing Service
Chatbots Creation
File Converter
E-commerce Manager
QA Engineer
SQL Developer
PHP Developer
Javascript Developer
iOS Developer
Infrastructural Engineer
Tech Support Specialist
UX/UI Designer
Motion Designer
Animator
Video Editor
Market Researcher
Sales Representative
Tax Consultant
Interim CFO
Financial Modeler
Fundraising Consultant
Drop Servicing
Drop-Shipping
Airbnb host
Meal Planner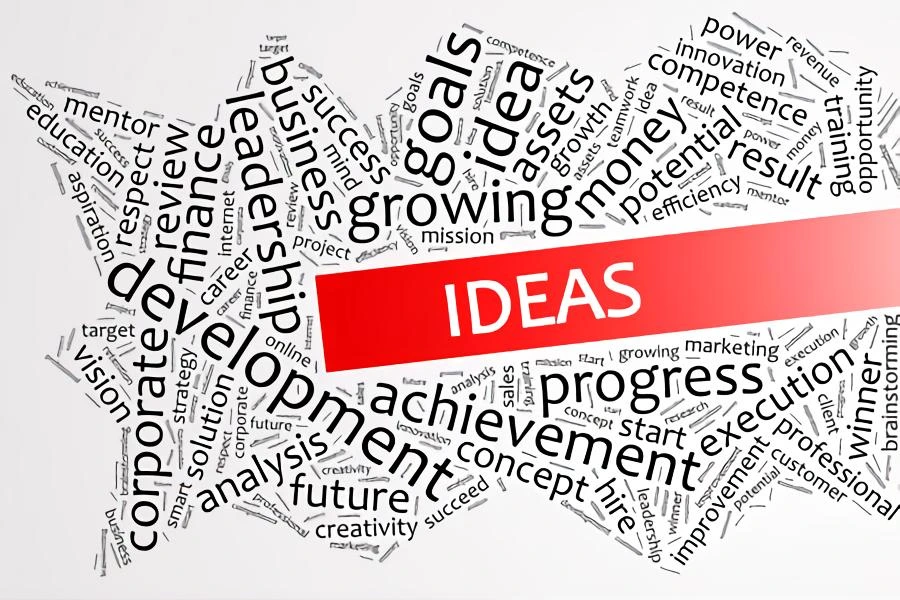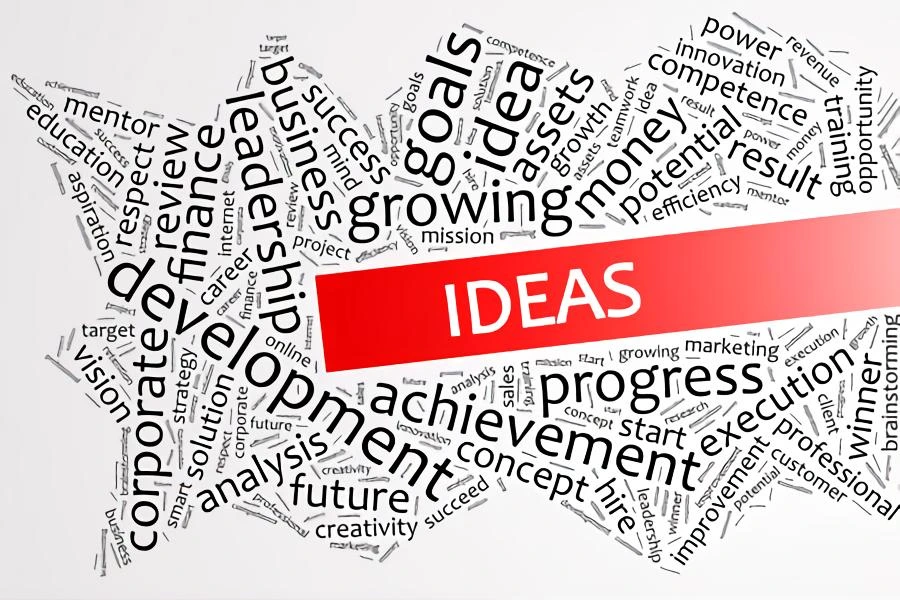 1. E-commerce
Ecommerce is one of the most popular methods for vendors to sell their products online. With e-commerce, buyers can purchase products from a vendor without ever having to go to the vendor's physical store. This method of selling has become increasingly popular in recent years as more and more people shop online.
There are many different types of e-commerce platforms, and each has its own strengths and weaknesses. For example, some e-commerce platforms are better suited for selling large quantities of products, while others are better suited for selling small quantities of products. It's important to choose an e-commerce platform that will fit the needs of your business.
Starting an online business can be daunting, but with the right tools and strategies, it's a feasible option. Here are tips for starting an E-commerce business:
Choose the right platform. There are many different platforms available to start an online business, from established giants like eBay and Amazon to more niche options like Etsy and Shopify. It's important to choose the one that will fit your specific needs and goals, as well as your marketing strategy.
Build strong brand identity. Your website should reflect your company's image and personality. Make sure you have clear branding guidelines in place and make use of social media platforms to reach out to potential customers.
Create a comprehensive product catalog. Before you launch your online store, make sure you have a comprehensive product catalog ready.
2. Affiliate Marketing
Affiliate marketing is a business model in which an affiliate, or affiliate marketer, earns a commission on the sales of products and services they promote. In general, the affiliate marketing process begins by affiliates submitting an advertisement to a publisher (or other agents). The publisher adds the advertisement to their website with a link to the affiliate's site.
If potential customers click on the link and make a purchase, then the affiliate receives a commission from the retailer. Affiliates can choose from a wide variety of products and services to promote, including but not limited to: books, software, tools, food products and more.
The popularity of affiliate marketing has driven millions of people into online content creation as a means of earning additional income. Anyone with some writing experience and access to a web camera can join in on the fun.
3. Online Tutor
Online tutoring has become increasingly popular in recent years. There are a number of reasons for this, including the fact that it is an affordable and convenient way to receive instruction. Additionally, online tutoring can be completed from the comfort of one's own home. This makes it an ideal solution for students who are busy or have other obligations that prevent them from attending class.
You can find tutors that specialize in specific subject areas, or you can find tutors that have experience teaching all subjects. Whatever your needs, you can be sure that there is an online tutor out there who can help. You can be the next online tutor someone is looking for.
4. SEO Expert
Are you looking to start your own SEO business? If so, there are a few things you need to keep in mind. First, make sure you have the right skills and experience. Second, research your target market and find the best keywords to target. And finally, create a strong online presence with an effective website and marketing strategy. With these tips in hand, you can start building a successful SEO business!
SEO Expert is a term that describes someone who specializes in search engine optimization (SEO). SEO is the process of improving the visibility and ranking of a website on major search engines. There are many different techniques that can be used to improve a website's SEO, but the most important thing is to have a strategy in place that reflects your business and audience. If you want your website to rank high on Google, then an experienced SEO specialist will help you get there.
5. Business Advisor
An advisor is someone who can help a business grow and prosper. This person can be a financial advisor, legal advisor, marketing consultant or any other type of business advisor. Business advisors can help businesses with many different issues such as finding the best financing options, developing marketing plans, building a legal structure or finding new employees. A business should always hire an expert to help them grow and succeed, so an advisor is a great choice for businesses of all sizes.
A business advisor is a professional who helps their clients in starting or running their businesses. They can provide advice on financial matters, marketing, and legal issues. Advisors can also provide guidance on how to form partnerships or contracts with other businesses.
6. Software Developer
The software developer is responsible for creating, testing, and maintaining the software applications that are used by businesses and organizations. They must have a strong understanding of computer programming languages and how they work together to create an application. As technology changes, so too must the skills that a software developer possesses.
They use their skills to design and create programs that make businesses more efficient. The average wage for a software developer ranges from $92,000 to $130,000.
7. Video Producer
Video producers are in high demand these days as people increasingly turn to video content for news, entertainment, and education. A video producer typically oversees the entire production of a video, from conception to final delivery. They may also participate in pre-production planning and budgeting, editing, graphics design, and sound recording and mixing. In order to be a successful video producer, you need strong organizational skills as well as the ability to handle complex tasks quickly and efficiently.
8. Graphic Designer
Graphic designers are in charge of creating everything from logos and advertising to brochures and website designs. They use a wide range of creative tools, including Photoshop, Illustrator, Inkscape, and GoLive. Graphic designers usually have a degree in graphic design or art, but many also have experience working in other fields (such as marketing or advertising) or as freelance consultants.
9. Website Developer
A website developer is someone who helps create, design and maintain a website. Websites can be created in a variety of different ways, but the most common way to create one is through a web builder. A web builder will take your basic idea for a website and create all of the necessary code to make it functional. After the website is built, it must be maintained and updated to keep it current with changes in technology.
To become a website developer, you need to know how to use some Content Management System (CMS) (such as WordPress or Joomla) or a programming language (such as PHP). If you have experience with any of these, then you can become a website developer.
10. Virtual Assistant Job
Virtual assistants are in high demand these days. They're a great way to get work done from the comfort of your own home, and they can save you a lot of time and money. If you're interested in becoming a virtual assistant, here are some tips to get started:
Research what types of virtual assistant jobs are out there. There are a lot of different positions to choose from, so it's important to have a good understanding of what specific skills and experience you'd need for each one.
Get organized. Before starting your search, make sure you have an idea of what services you'd like to offer as a virtual assistant. This will help you narrow down your options and target potential clients more effectively.
Start building your online portfolio.
Virtual assistants can do a lot more than just these basic tasks, they are also able to answer questions, provide information, and do other general assistant work.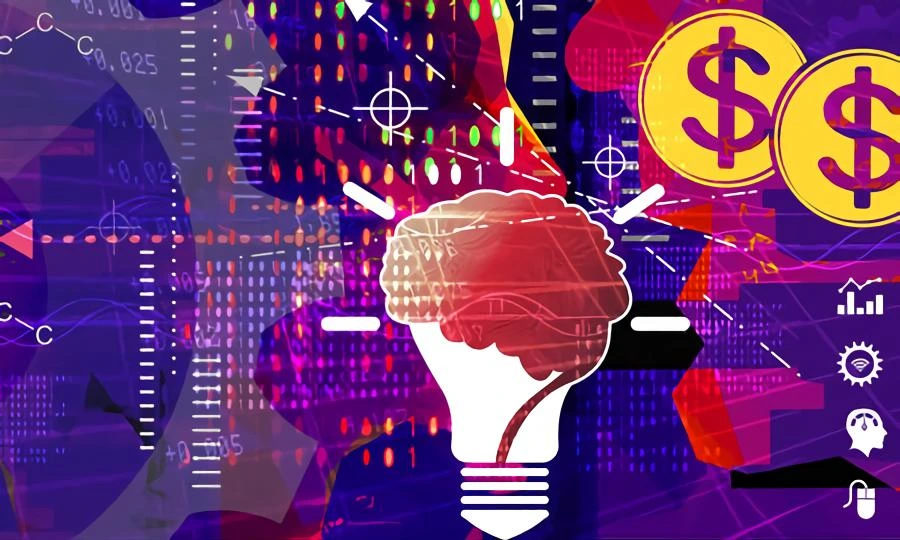 11. Influencer
They are usually celebrities, professionals, or people with a lot of influence. These people use their platform to share their opinions and advice with the rest of the world. Influencers can be very helpful when it comes to finding products that are perfect for you or finding new ways to do things.
Influencers have the ability to quickly and easily spread the word about a product or service. They often have large followings on social media, which gives them an opportunity to reach a large audience with their message. As an influencer, it is important to be selective in what products or services you promote.
Make sure that the product or service you're endorsing is something that you believe in and can stand behind. Always be honest in your endorsement, and make sure that your followers know that you are not being paid to promote the product or service. By following these tips, you can become an influential business promoter.
12. Social Media Manager
Many businesses today rely on social media platforms to communicate with their customers and followers. Unfortunately, managing these accounts can be a daunting task for even the most experienced professionals. That's where the role of a social media manager comes in. A social media manager is responsible for creating and maintaining a successful social media presence for the company. They work with other departments to strategize content, plan events, and manage communication between the company and its followers.
13. Book writing
If you're looking to make a career out of writing, there are a few things you'll need to do first. You'll need to find an audience for your work, and you'll need to develop a unique voice. After that, it's just a matter of putting your thoughts down on paper and letting the world read them. Here are six tips for becoming a book writer:
Find an audience. The first step in becoming a book writer is finding an audience for your work. If you want to write fiction, try submitting your work to literary magazines or online publications. If you want to write non-fiction, focus on finding outlets that cater to your specific topic area.
Develop a unique voice. No two books are exactly the same, so it's important to develop a unique voice if you want to stand out from the crowd.
14. Online Business Coach
Many people are hesitant to start their own business because they don't know where to start. That's where an online business coach comes in. An online business coach will help you create a business plan, create and design a website, and market your business. They can also provide you with helpful advice on pricing, marketing, and more.
15. Youtube Content Creator
There is no doubt that YouTube has become one of the most popular platforms for content creators to share their creative works with the world. In fact, according to Statista, as of March 2019, YouTube's monthly active users totaled 1.4 billion. This makes it the second-most popular website on the internet after Google search. So if you're looking to get into content creation, there are plenty of resources available on YouTube and other similar platforms.
Choose a niche or topic that interests you and base your videos around that topic. You don't need to be an expert in order to create engaging videos; simply be passionate about what you're talking about and make sure your content is well-produced.
16. App Development
There is a new and exciting world of app development out there, and with the right resources, you could be crafting your own apps in no time. Here are things you need to know to get started:
App development can be a lucrative career path. There are many app developers out there who are making a good living, and app development is one of the fastest-growing industries. If you have the passion and the skillset, becoming an app developer could be an excellent option for you.
App development isn't as difficult as it may seem. With the right guidance, you can develop any type of app, from simple utilities to complex enterprise applications.
App development requires some level of technical expertise. You need to be able to understand how computers work and how software programs work together to create apps.
17. Theme Designer
Theme designers are responsible for the overall look and feel of a website or app. They use their creative skills to come up with ideas for the layout, color schemes, and fonts used on a site or app. Theme designers often work with developers to create the final product.
18. Translator
Becoming a language translator can be an exciting and rewarding experience. There are many reasons why people might want to become translators, including wanting to help others, wanting to learn new languages, or simply wanting to make money. Translating can be a challenging and fulfilling profession, and it's one that offers opportunities to work with some of the world's most interesting languages.
There are a few things that aspiring translators should keep in mind before embarking on their translation career.
First, it's important to have a good understanding of grammar and syntax so that you can properly translate texts.
Second, it's important to be able to read and write fluently in both the source and target languages – without being able to do this, you won't be able to effectively communicate your translations.
19. Remote Customer Service Agent
Remote customer service agents are often times hired to help customers with issues that are not physically located in the customer's local area. These agents work from their own homes or offices, and are able to handle more complicated customer service requests than those who are on-site.
20. Domain Reseller
You make money by flipping domain names back and forth from one domain company to another.
Domain resellers are businesses that buy and sell domain names. They can be a great resource for finding domain names that are already registered, or they can help you find new domain names that match your business needs.
21. Lead Generation Manager
Lead generation managers are the heart of any marketing department. Without them, there would be no leads to generate and no way to convert those leads into successful sales. The job of a lead generation manager is to identify new customers and make sure that the company's marketing efforts are directed at reaching those potential customers.
They also work to identify and track customer feedback so that they can create better campaigns in the future. Lead generation managers must have strong networking skills as well as knowledge of customer demographics and preferences.
22. Freelance Writer
The freelance writer is a career choice that offers many opportunities. A freelance writer can write for newspapers, magazines, websites, and other publications. They can also write curricula or manuals for businesses or organizations. In addition to writing, freelancers can also provide editing and proofreading services.
Freelance writing is a growing trend in the publishing world. It allows writers to work independently and set their own deadlines. Freelance writing can be a great way to gain experience and build a portfolio.
23. Online Advertising Specialist
Online advertising specialist is a career that is growing in popularity each year. This profession allows you to work from home and enjoy the flexibility of your schedule. As the world becomes more and more connected, online advertising has become an essential part of marketing campaigns.
There are many ways to pursue this career, including working as a freelance ad specialist or becoming a staff member at an online advertising company. If you have a creative mind and are interested in marketing, online advertising may be the right path for you.
24. Travel Consultant
Travel consultants are specialists who help people plan and book trips. They can provide guidance on where to go, what to see, and how to get the best deals. Some travel consultants also offer additional services such as booking hotels and making reservations.
25. Health Instructor
An instructor of health, wellness and fitness is an important part of any fitness center. They teach the basics of exercise and nutrition, as well as how to maintain a healthy lifestyle. Instructors must have a degree in health or fitness training, and many have certification from organizations like the American College of Sports Medicine.
26. Brand Specialist
If you want to be successful in your career, it is important to have a strong brand. A good brand can make or break a company, and the same goes for individuals. As a brand specialist, your job is to create, maintain, and enhance the brands of clients and customers. You will need to develop marketing plans, create and execute advertising campaigns, and manage customer relationships. In order to be successful as a brand specialist, you must have excellent customer service skills and knowledge of branding trends.
27. Data Scientist
28. Proofreader
29. CV writer
30. Website Copywriter
31. Ghostwriter
32. Foreign Lnagugae Tutor
33. Online Course Creator
34. Marketing Consultant
35. Community Moderator
36. Website Maintenance Service
37. NFT Art Creator
38. Start a Blog
39. Podcaster
40. Sell Hand-Made Goods
41. Invest in Financial Market
42. Online Bookkeeper and Accountant
43. Online Fitness Trainer
44. Voiceover
45. Life Coaching
46. Online Recruiter
47. video Ad Creator
48. Font and Typography
49. Email marketing
50. Text Message Marketing
51. Article and Blog Post Writer
52. Social Media Profile Optimizer
53. Music Promoter
54. Research Assistant
55. Scene Writer
56. Audio Design
57. Music Transcription
58. Sound Writer
59. Online Music Teacher
60. Career Counselling
61. Legal Consultant
62. Gaming
63. Personal Stylist
64. Cybersecurity
65. Blockchain and Cryptocurrency
66. Game Development
67. NFT Service
68. Business Planner
69. Project Management
70. Photoshop Editing
71. Book Design
72. Unboxing Video Creator
73. Product Photography
74. Drone Videography
75. Video Subtitles and Captions
76. Content Curator
77. User Testing Service
78. Chatbots Creation
79. File Converter
80. E-commerce Manager
81. QA Engineer
82. SQL Developer
83. PHP Developer
84. Javascript Developer
85. iOS Developer
86. Infrastructural Engineer
87. Tech Support Specialist
88. UX/UI Designer
89. Motion Designer
90. Animator
91. Video Editor
92. Market Researcher
93. Sales Representative
94. Tax Consultant
95. Interim CFO
96. Financial Modeler
97. Fundraising Consultant
98. Drop Servicing
99. Drop-Shipping
100. Airbnb host
101. Meal Planner
How to become a successful Online Entrepreneur
Being an online entrepreneur comes with its own set of unique challenges and rewards. Whether you're starting your own business from scratch or working within a larger company, there are a few things to keep in mind if you want to be successful. Here are some tips for maximizing your online success:
Build a strong foundation: Starting an online business from scratch is tough, but it's even harder if you don't have the basics down first. Before you even think about building your website or planning your marketing strategy, make sure that you have a solid understanding of web hosting, domain registration, and e-commerce platforms. This will help you avoid common mistakes and set yourself up for long-term success.
Stay focused: It can be easy to get sidetracked when starting an online business, but it's important to stay on track.
Be smart, Online success requires a lot of research.
How do I get paid for my business online?
If you are considering starting your own business, one of the most important decisions you'll need to make is how to get paid for your work. Fortunately, online payment platforms make this process easy and affordable for businesses of all sizes. There are a number of different options available, so it's important to do your research and find the best fit for your business. Here are some tips on how to get started:
Evaluate your current payment options. There are a variety of online payment platforms available, so it's important to evaluate which ones would be best for your business. Some popular options include PayPal, Stripe, and Square Cash. Each has its own strengths and weaknesses, so it's important to decide which one is right for your needs.
Decide on the type of business you have. If your business is more of a brick-and-mortar operation, then an online payment solution may not be ideal. In addition to evaluating your current options, it's important to determine the type of business that you are running.
If you are an online retailer, your business may benefit more from a mobile solution as opposed to a regular credit card processing solution. Consider the size of your business. Smaller businesses may not require a full suite of payment options, but they will need something to handle more routine payments.
Larger businesses may require more options, but can also afford to pay a higher price for payment processing.
Depending on your business, a credit card processor may be the best choice. If you do decide to go with a payment processor, make sure to check out my list of the top 3 payment processors for small businesses.
Paypal:
PayPal is a global payment company founded in 1998. It allows people to make online payments and offers a secure, fast and easy way to do so. PayPal also allows people to shop online and pay for goods and services with their debit or credit cards. Furthermore, PayPal offers an online money transfer service that allows people to send money to friends and family anywhere in the world.
Payoneer:
In today's world, it is more important than ever to have a reliable and secure way to pay for goods and services. One such service is Payoneer. Payoneer allows its users to easily and securely pay for goods and services online, from anywhere in the world. With over 120 million active users, Payoneer is one of the most popular payment platforms around.
Stripe:
In the summer of 2013, two students at the University of Maryland were working on a project for their computer science class. They were trying to create a way to make payments with smartphones without having to use traditional credit cards. Their solution – Stripe – became the world's first mobile payments company.
When you make a purchase with your debit card, the money is transferred immediately from your bank account. With credit cards, the money is placed on hold until you pay off the entire balance. This can take up to 30 days, which can be a hassle if you need to use the card for everyday purchases. There's now an option for quick and easy payments with Stripe. With Stripe, you can make payments in minutes using your smartphone or computer.
Online Business Ideas FAQ
In the next few years, there will be an abundance of new online business ideas for anybody who is interested in starting a business. Some of these ideas include becoming a virtual assistant, starting an online store, becoming a blog writer, or creating an online course. The sky is the limit when it comes to what you can do with internet marketing and online entrepreneurship!
Which Online Business pays the most?
Online businesses offer many opportunities for success, but which pays the most? According to recent figures from Forbes, the answer is online commerce. Online retailers that rely on online sales are estimated to bring in annual revenue of $2 trillion, compared to $1.5 trillion for brick and mortar stores. In addition, online businesses are estimated to create more jobs than traditional brick-and-mortar stores. So if you're looking for a business opportunity with big potential, consider starting an online store.
Which Online Business is best to start?
There are many online businesses that one can start. Which one is best for you? It all comes down to what you're interested in, how much time and money you want to invest, and your skills. Here are three of the most popular online businesses to get started:
1. Starting a blog is a great way to share your ideas and connect with people around the world. You can also make money through advertising and affiliate marketing.
2. Selling products online can be fun and rewarding, but it's also challenging. Make sure you have a good product and strong branding before starting out.
3. Becoming an e-commerce entrepreneur means setting up your own store from scratch. This will require planning, marketing skills, and lead acquisition capabilities.
How do I start an online business with no money?
If you are looking for a way to start an online business with no money, there are a few options available. One option is to become a social media influencer and promote products and services through your social media channels. There are also many ways to earn money through online surveys and paid search campaigns. Whatever route you choose, be prepared to invest time and effort into making your business successful.
Conclusion
In conclusion, there are various online business ideas you can venture into. business is changing rapidly and it's important to stay ahead of the curve. Utilize new technologies and ideas to help your business grow. Stay informed and up-to-date on the latest trends to stay ahead of your competition.
Use the latest technologies, think outside the box, and always be open to new ideas. The future of business is looking bright, so seize every opportunity and get ahead of the competition.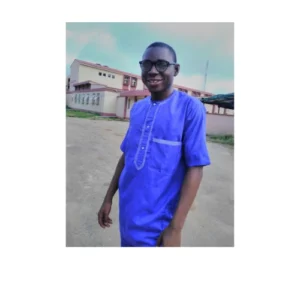 Abdulfatai is a Content Director at Olly-web, where he specializes in Search Engine Marketing (SEM) and Social Media Marketing (SMM). He has over a decade of experience working with businesses to promote their visibility through SEM, SEO, and social media. Abdulfatai believes that great content is the key to success on social media, and his goal is to help businesses grow their following by providing high-quality content that resonates. When it comes to online marketing, Abdulfatai knows how to work hands-on with clients and has a deep understanding of what works best for them.
Disclosure:
If you decide to purchase a paid plan after clicking on one of the links in this post, I may receive compensation without charging you any additional fees. I have personally used and supported these items. Only for entertainment purposes, this website does not aim to offer financial advice. Our
privacy policy
contains a copy of our affiliate disclosure.