Last Updated on June 24, 2022 by Abdulfatai A. Olamide
Is Instagram one of your preferred social media marketing networks? Why wouldn't it be?
The photo-sharing platform had 107.2 million monthly active Instagram account users in the US in 2019. This figure is expected to reach 120.3 million by 2023. Who wouldn't want to reach that huge of an audience?
Celebrities, politicians, and other public figures have huge followings on social media. But there's more to it than meets the eye.
Why can't you when they can fake it and buy Instagram followers?
We found a lot of individuals asking various questions on how to buy Instagram likes on Reddit, especially when you know how challenging it is to earn followers organically on an ultra-competitive social media platform like Instagram.
A social media marketing shortcut can be hard to resist.
But is buying Instagram followers worthwhile?
In this post, let's take a closer look at why people buy followers on Instagram and what happens when they do.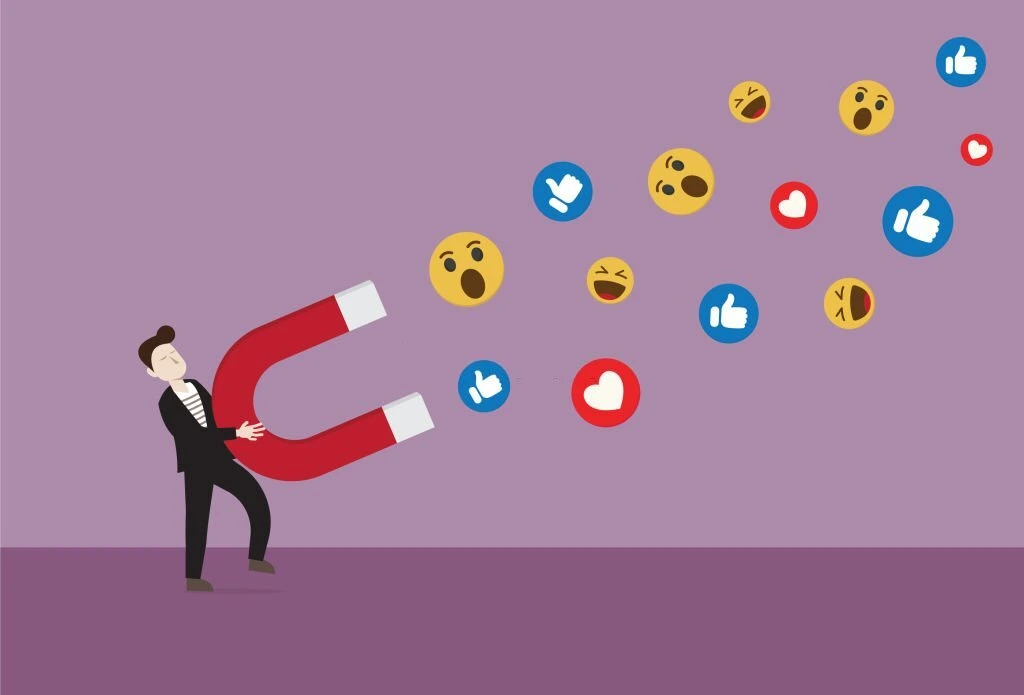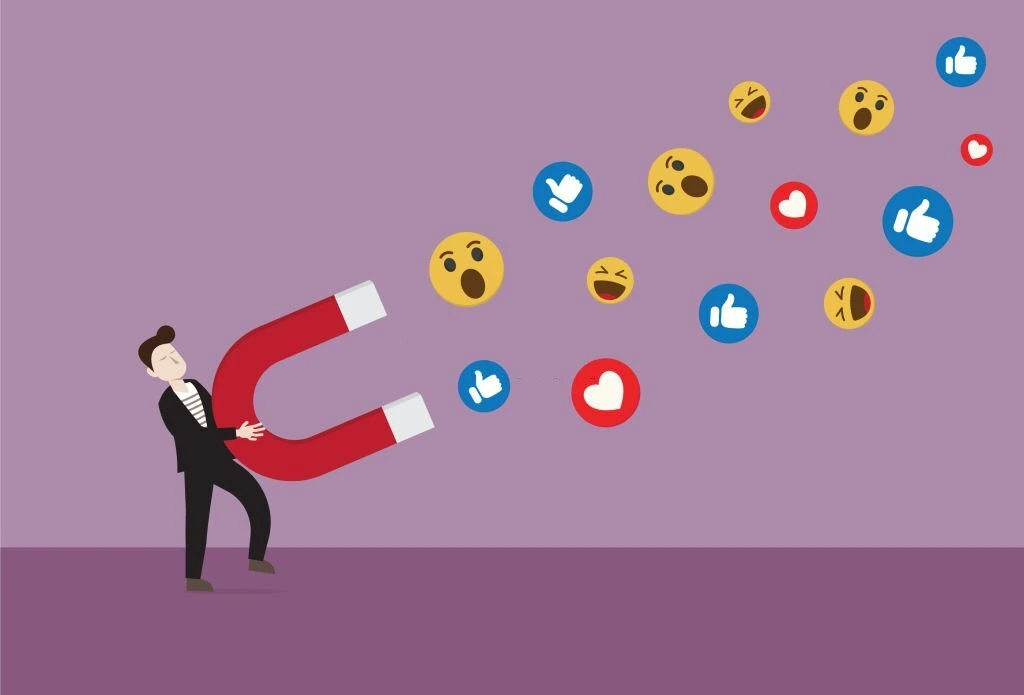 Why Do People Buy Instagram Followers?
Everybody wants to be popular on social media.
Your content may be good, but won't it look better if there are 10K likes on it?
Whether you're an influencer who wants more eyeballs on your social media content or an up-and-coming brand who wants more leads, vanity metrics like several Instagram followers are important.
The result?
There are over 150 million fake Instagram profiles.
Some are inactive Instagram accounts sold by third-party apps, and some are AI-powered bots.
Influencers are especially susceptible to this problem. Since many brands weigh influencers based on their social media follower count, they resort to shady tactics like buying Instagram followers and using engagement pods.
Many influencers claimed that buying Instagram followers was one of the biggest mistakes they made in their careers.
It is tarnishing the image of the influencer industry and costing brands dearly. A cybersecurity firm, Cheq, estimates that brands lost nearly $1.3 billion in 2019 by investing in influencers who had fake fans through buying followers.
Businesses who leverage Instagram marketing are being fooled into paying to inject ads in Stories of "famous" people (who don't have real Instagram followers). Buyers get the impression that vendors are trustworthy since they have numerous Instagram followers and Story views.
How to Stop Facebook Ads from Automatically Playing
Want to buy Instagram followers in 2022?
Paying For Instagram Followers has become popular, and everyone seems to be doing it today and sharing the advice in various forums like Reddit, Quora, and others
We have put this guide together for anyone looking to purchase Instagram followers safely.
When it comes to the sheer amount of people logging on every day, sharing content, engaging with people, and keeping people engaged longer through visual content, you'd be hard-pressed to find a more popular platform than Instagram. It is the favored platform among young folks, influencer types, and even marketers who want to get their brand featured on the platform to bring in some more business.
Instagram boasts higher engagement rates than other social platforms, and while you might think that it could be too late for you to set up an Instagram account for your business, it is never too late! You can get started right now on the second-largest social media platform in the world (right behind Facebook in terms of numbers). Instagram is full of real people who could be interested in what your business has to offer – it's all a matter of getting the algorithm to put you in front of those folks.
What if you could take a shortcut of sorts? Did you know that you could skip some of the work that can take a lot of time when it comes to running your Instagram account by simply buying things like followers, likes, and more?
That's right – you can buy Instagram followers and likes. When you work with a reputable platform to buy your followers on the photo-sharing network, you can be sure you will receive only high-quality followers that will help raise your follower count.
Got any questions about how it works? Let's get some of those questions answered,
Is it safe to buy Instagram followers?
It is not so safe in the traditional sense of the word because technically, purchasing followers on Instagram can be seen as a breach of Instagram's terms of service. The problem is that the followers you obtain will often be fake followers and bots that Instagram's systems will probably purge after a short time anyway, or that could stop following your account at any time. The key is to buy from a reputable provider that only delivers real Instagram followers when you buy.
There's a good reason to think about buying Instagram followers too. It can be a booster to jump-start the growth you know you need to accomplish on the platform. Without followers, it can be hard for your brand to be seen as authentic because people identify with pages with high numbers of comments, likes, and followers. While this doesn't seem fair, you can catch up and gain some notoriety with your numbers when you buy followers on Instagram, and you might even bring up the chance of real people following you, too.
Is there a trick to this? In a way, yes. You don't want to go wild and buy many followers at one time. Thi act could appear suspicious to people who might notice your account only has a post or two and thousands of followers. However, if you do it right (and preferably over time), your Instagram presence will appear to be genuine.
Some people used a few services to get Instagram followers to their pages; some were good, some were bad, and some were ugly.
The best one I found after using almost all the services out there:
likes.io – Very smooth from start to finish, the delivery of my order was super fast, followers are real, and it seemed like a natural and organic process. Also, support was available to answer a question I had very fast, Said a Reddit User.
One thing to remember is that you should use this mainly for social proof. Make sure you are also gaining followers that have a real genuine interest in your page so you can get a healthy amount of engagement with your posts/stories.
Please make sure to also grow your page organically with real followers that have a real interest in you. What I am saying is:
Don't get lazy by just buying followers and thinking you made it.
Invest in your content.
Understand the Instagram algorithm and how you can work with it to get more exposure on the feed to get real followers that will show you real love.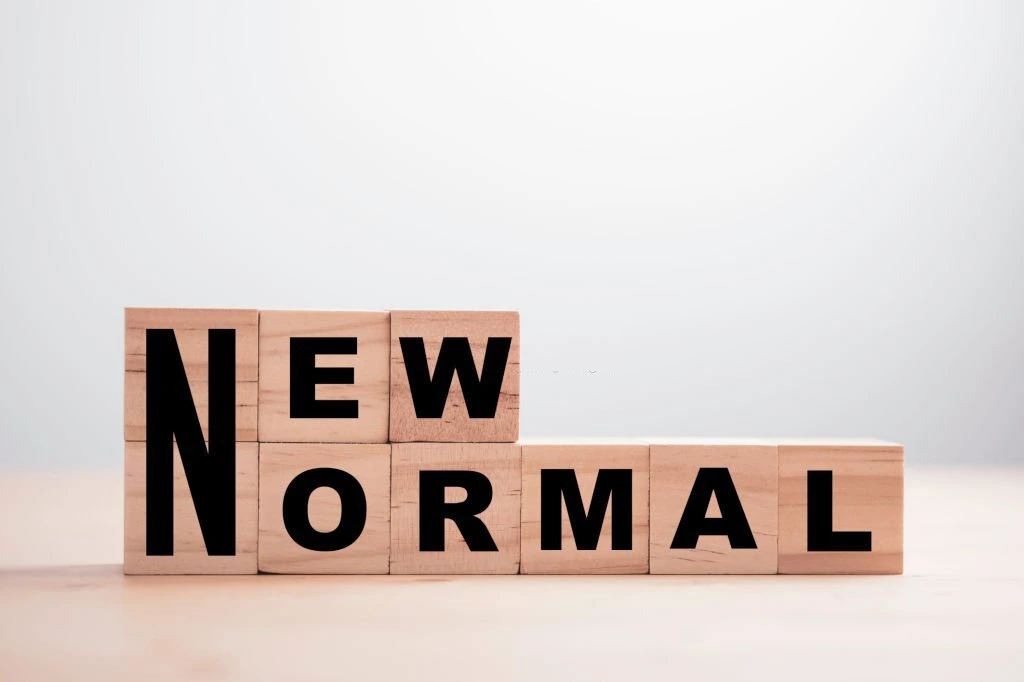 How To Change Your Name On Facebook
Please don't neglect your real audience and target what they want to see when you post. Understanding how the algorithm works are crucial. I have seen so many gifted people with so much to share, but they don't understand the algorithm, and they are failing because of that.
That's a good way to say it. Understanding how to work with the algorithm does not mean you need to lose your authenticity, sing it on the right note so everyone can hear.
Activeig.com
when it comes to providing instant real Instagram followers, Activeig claims to be one of the best sites to choose from. They do not provide ghost or fake followers from which you cannot benefit. They make sure that you buy real and engaging Instagram followers. The benefit of engaging followers is that it will not show that you have bought followers and will make your growth look organic. Along with this, this website promises an overnight delivery which means you will not have to wait a very long time to achieve your dreams. Due to these real followers, your accounts engagement, reach, visibility, and recognition, thus eventually having more growth!
Their first package starts with a very low rate of $3 and can get you 100 followers, while the 5000 follower package is at the rate of $40. These rates promising a successful future are not a bad deal to consider. They also make sure that they have a 24/7 availability service for any queries or problems, show their customers full support, and leave them satisfied is their top priority. Along with being instant, this website is also safe as it only needs your username to increase followers, thus securing your safety.
2. Wbix.com
Wix is also one of the top websites for buying instant and safe Instagram followers. Unlike many other websites, they also provide to buy likes along with followers and make your growth look so organic that it seems like real followers. These followers will make sure to increase the engagement and visibility of your page. Engagement is key to Instagram growth as more engagement gets you on the discover page where millions of people can view your profile.
Along with that, Wbix provides 24/7 availability service for any queries or problems, and it makes sure their customer is satisfied as that is their top priority. It won't need your password and will help gain followers by just your username, as they care about customer security a lot.
3. Instadean.com
Instadean is the best website for buying real followers through a safe and secure method. The best thing about them is that you will see a significant change once your order is processed within minutes! These real followers will also engage with likes and comments on your content, making it look real and organic.
You won't have to worry about the privacy issue as they don't need your password; just the username will do its job. The service claim that "your account will not get banned" as this complies with Instagram policies. Along with this, they are providing 24/7 customer support and leaving their customer satisfied and happy with their cost-effective packages.
4. Smmkart.com
Smmkart provides instant and safe followers to buy followers with no worries. The instant service will show results within hours and make the growth look organic as they do not deal with ghost followers. These followers will engage with your content, thus increasing account visibility and, in turn, making your recognition much better.
It is indeed a safe method as they don't need your password. The username provided will do the job. Other than that, the service claim to keep all of your other details very private as customer satisfaction and privacy is their top propriety. The cost-effective packages make them a favorite when it comes to buying followers. With their 24/7 customer support, they have become one of the best.
5. QubeViews
QubeViews.com deals in providing safe and instant followers. It makes sure your information is safe and does not require your password. It provides cost-effective packages that provide real followers making your growth look organic. Its 24/7 customer support policy leaves customers satisfied as they can contact for any queries or problems. They make sure your account recognition is increased and visibility and engagement!
6. Diozzub
Diozzub is a company you might go with if you already have a bit of an established following and want to grow it even more. The platform sells packages of up to 100,000 followers – but you wouldn't want to purchase this as a brand new Insta account.
However, their packages are affordable, so if you want to add to an already sizable audience without going over your budget, Diozzub could be the right platform for you to choose.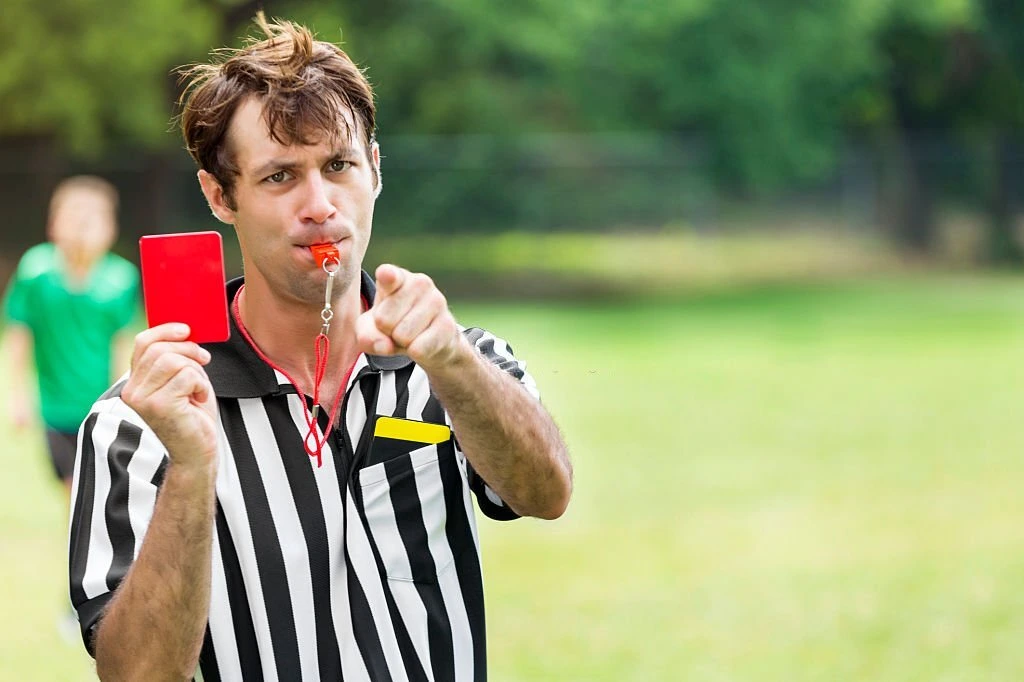 How Is Instagram Penalizing Those Who Buy Instagram Followers?
In November 2018, Instagram announced that they would be cracking down on inauthentic activity on their platform to maintain the sanctity and credibility of the platform.
They started removing likes, follows, and comments suspected to be from inauthentic Instagram accounts, such as those purchased from third-party apps.
Utilizing machine learning-enabled tools, they identify Instagram profiles that fall within this category and send them an in-app alert notifying that their fake engagement has been spotted.
On their blog, the folks at Instagram said that many Instagram profiles with high follower counts or engagement rates are being "watched" by bots.
These targets can unknowingly reveal their login credentials to bots who hijack their social media accounts. That's why Instagram advises such users to change their passwords.
They further said that users who continue using third-party apps to buy Instagram followers would face the consequences of violating the social media platform's guidelines and terms of use.
How do I buy real Instagram followers?
You don't want to have fake accounts following you on Instagram because it could put your account at risk; this is why you always only want to purchase followers from legit companies who have a track record of providing authentic, genuine followers to the people who buy them.
Your Instagram account should also work to post consistent and diverse content. Do this in conjunction with purchasing followers to boost your numbers, and you will have a nice head start in the Instagram marketing department.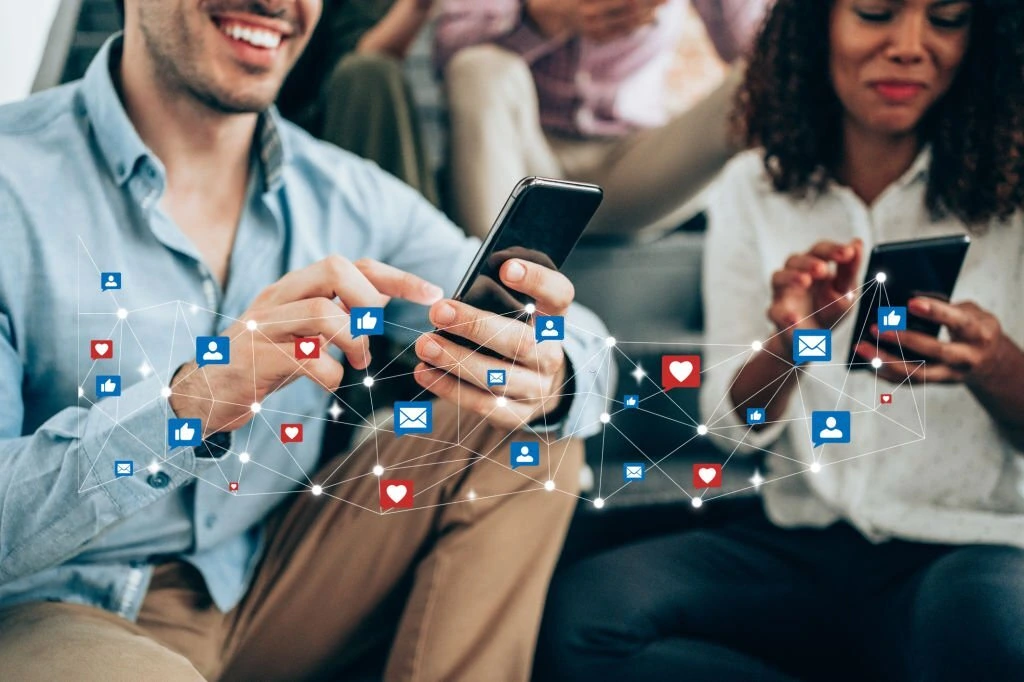 How Can You Earn Real Followers on Instagram
Hopefully, you understand that buying Instagram followers is a bad idea. But the bottom line is that businesses and influencers need Instagram followers to grow their networks and make sales.
So how can you crack the numbers game fairly?
1. Use Hashtags Smartly
By using relevant hashtags in your Instagram content, you can reach people interested in your content and inclined to engage with it.
When you use a hashtag generator tool, you can see analytics and insights about the hashtags you've picked for your Instagram profile.
2. Create a Compelling Instagram Bio and Profile
Your Instagram profile and bio are the first things that prospective follower checks when they land on your social media page. It would be best to optimize your profile picture, use a memorable username, add your social handles and website, and write an interesting description.
By fine-tuning these details, you can make a great first impression on prospects and win over Instagram followers.
3. Post and Interact Consistently
As Instagram gets more crowded, you need to be proactive to be noticed. Post quality content consistently and interact with your Instagram followers and other users.
You can create a content calendar to maintain posting frequency. Posting at optimal times is another great way of reaching more people.
4. Attract Traffic from Other Channels
If you're active on other social platforms, you can redirect traffic from there to your Instagram profile and earn Instagram followers in the process.
You need to cross-promote your Instagram content on your other accounts. And add your Instagram handle to your website, emails, and social bios.
Since your existing followers on other accounts trust you already, earning Instagram followers this way is easier than winning the trust of unknown people.
5. Try Instagram Reels.
Instagram Reels has been known to increase the reach of a post beyond the audience following the account; this presents an opportunity for your content to attract people who are already engaging with posts similar to yours.
Start by recording a simple video using Instagram Reels. Include a few hashtags to the caption and choose a popular sound that people enjoy listening to. Even if you don't see an immediate bump in followers, stay consistent and watch how many views your Reel gets; this will indicate how many people watch your content.
6. Use Instagram stories.
The audience for Instagram stories is simply waiting and watching for the next viral video or meme to slide across their screens. What makes stories arguably even better for growth than the traditional Instagram feed is the ability for users to interact with the content in a story.
Polls, quizzes, and questions are engagement magnets — the more people interact with those elements, the more people Instagram will share your story with.
7. Conduct market research.
Each of the alternatives we mentioned above is native to the Instagram app. However, a solid Instagram strategy begins with comprehensive market research, and there's no shortcut to hearing directly from your audience about what content they want to see.
The Danger of Buying Instagram Followers
Fake followers could hurt your credibility.
Having a lot of followers could convince users to follow you organically, but it's not a guarantee.
Remember the risks: these followers will probably never like or comment on a post, and if you're caught with a ton of fake followers, that could ruin your credibility with your real audience.
Users might notice you don't have a ton of engagement on your posts, which could deter them from following you. If you have 10,000 followers but only four likes per post, it won't take people long to realize something is up.
Think of it this way: would you keep following an account if you saw that most of its "loyal audience" was made up of inactive accounts or bots? I'm guessing not. It could seem deceitful and lead you to believe the brand couldn't get authentic followers through good content alone.
You want to connect with friends and family, show them what you're doing and see what's happening in their lives – if this is you, there is no reason to buy followers so that you have a bigger network. You don't know them, so you would have no purpose for engaging with them. They definitely will have no interest in the posts you share.
You are a brand/business wanting to market something – you are certainly not going to sell anything to a fake follower
You are an influencer – you can't influence a fake follower – all it does is make you look fake.
A Complete Guide on How to Start Online Business at Home
Conclusion
You Won't Earn Money Using Fake Followers. Ultimately you need to ask yourself why you would want to buy followers. Whether they are real or fake accounts, these people will not spend any money on your products. They will not refer people to you.
If you hope to be an influencer, brands will choose not to work with you if you buy followers (as they are so easy to spot). Brands do not select their influencers based on their number of followers alone. There are now many tools available to help brands. The platforms and the agencies are selective about who they take on their books. They don't want to be stung by working with unworthy accounts.
Another downside is that you can close your account if you get caught! Now ask yourself, can you take all these risks and lose an account you have built with money, time, and effort.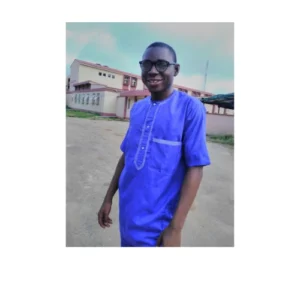 Abdulfatai is a Content Director at Olly-web, where he specializes in Search Engine Marketing (SEM) and Social Media Marketing (SMM). He has over a decade of experience working with businesses to promote their visibility through SEM, SEO, and social media. Abdulfatai believes that great content is the key to success on social media, and his goal is to help businesses grow their following by providing high-quality content that resonates. When it comes to online marketing, Abdulfatai knows how to work hands-on with clients and has a deep understanding of what works best for them.