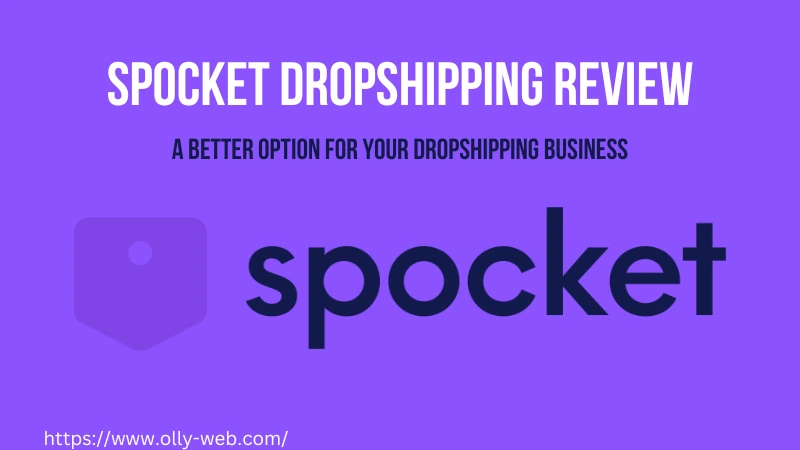 Last Updated on February 4, 2023 by Abdulfatai A. Olamide
In this article, we will be going through Spocket dropshipping review. Spocket Dropshipping is a platform that allows you to sell products on eBay or create a physical store. Its user-friendly interface makes finding products easy, and you can choose suppliers based in the US or Europe. Spocket also allows you to track orders and view product variants.
If you're looking for a dropshipping service, you've probably heard about Spocket. It offers a free trial and has suppliers that have been vetted and approved by Spocket. The company also monitors each supplier's performance for at least two months to ensure that their products meet the standards set by Spocket.
class="wp-block-heading">Spocket is a dropshipping platform
If you're looking for a dropshipping platform, Spocket is a great choice. It has a number of great features, including automatic order processing and customer support. Plus, it can integrate with other ecommerce platforms, such as Shopify. This allows you to import products with one click, mark them up for profit, and process orders automatically.
Spocket also lets you try out samples of products before choosing a supplier. This helps you avoid the guesswork of finding the best product for your ecommerce store. Lastly, a feature called "trending products" allows you to see what's hot and what's not.
Spocket has a huge selection of products from suppliers around the world. This gives you a bigger market to sell to than you would with a local supplier. Moreover, Spocket's strict vetting process for suppliers ensures quality standards. The quality of products is a top priority, so you don't have to worry about being ripped off by low-quality products.
Spocket is easy to use. After placing an order, you can track the delivery status of your products with real-time tracking. The platform also generates a link that enables you to see the status of your order at any time. Additionally, Spocket sends an automated email when your order ships.
Another great feature of Spocket is the ability to edit product descriptions. The platform offers a tool that allows you to change the product title, images, and tags. This helps you make changes to your product descriptions in seconds. You can also edit your prices if you need to. Spocket also offers real-time inventory updates, which makes it easier for you to replenish items as needed and avoid shipping
delays.
When choosing a dropshipping platform, make sure to compare several options. Some dropshipping platforms are free, while others charge a subscription fee. A free trial period is a great way to check out a dropshipping platform before spending a dime. You don't have to worry about being charged for the service if you're a beginner, but if you're a beginner, Spocket may be the right choice for you.
Spocket has a free plan that allows you to import twenty-five products. The premium plan offers more benefits, including branded invoices, a good support team, and email updates.
Dropshipping services such as Spocket allow you to sell products without the need to stock them. This allows you to focus on marketing and providing the best customer experience. Spocket has a large catalog of suppliers from the US, China, and the EU. This allows it to offer faster delivery times than AliExpress.
Additionally, Spocket is compatible with 11 eCommerce platforms, including Shopify, Squarespace, BigCommerce, and WooCommerce. It also features automatic inventory updates, which means your store never runs out of stock.
Another great feature of Spocket is its branded invoicing. This creates a stronger connection with your customers because they'll know you're a legitimate business. Invoices from Spocket will include your logo, business details, and a personal note.
This is an important advantage in today's world of online shopping. After all, 80% of shoppers say that brand trust is a deal breaker nowadays. Spocket's branded invoicing makes you look more legitimate, which is a crucial factor when it comes to your business' online sales.
Choosing the right dropshipping supplier is critical to the success of your business. Spocket has an extensive database of top dropshipping suppliers in the US and EU. Furthermore, Spocket adheres to strict rules when it comes to merchants and suppliers. This eliminates the risk of buying items that are out of stock or not fulfilling orders.
Another great feature of Spocket is that it allows you to choose which products to sell. You can even test products before purchasing them to make sure they are the right ones for your business. Besides, Spocket integrates with popular e-commerce platforms, including Shopify, BigCommerce, and Wix. It also offers international shipping and is compatible with popular payment gateways.
Spocket Dropshipping Review
It offers 30-60% profit margins
It integrates with Shopify
It offers product samples
It offers a free plan
It has pre-vetted suppliers
It has a return policy
It offers 30-60% profit margins
For a profitable dropshipping business, it's important to find a dropshipping platform that can fulfill orders quickly and accurately. Fortunately, Spocket offers just that. The company connects dropshippers with distinguished suppliers and takes care of the shipping and packaging of your products. Using Spocket to fulfill orders will allow you to focus on marketing and growing your business.
While most dropshipping platforms offer a low-profit margin, Spocket aims to offer merchants a wider profit margin window. This will enable them to earn more profit per sale, which means they can grow their business and keep the cash flow positive. With this in mind, it's important to establish your target customer and curate a product catalog that is relevant to their needs.
Spocket also helps merchants build a brand that is trusted by customers. They also have 24/7 customer support and instant chat functionality. They are committed to helping their merchants build an impressive brand by ensuring they receive the highest profits possible through dropshipping. In fact, 80% of customers consider brand trust a deal-breaker when shopping online. As a result, Spocket allows its merchants to enjoy profit margins of 30-60%.
Regardless of whether your products are mass-produced, handmade, or curated, Spocket's dropshipping program can help you make a profitable sale. They work with artisans, local vendors, and small manufacturers, as well as mass suppliers. In addition to sourcing products from a wide range of sources, Spocket also offers premium products curated for their merchants. These products have the best
reviews and are priced in the 30-60% range. Furthermore, premium products can meet your fastest shipping requirements.
Whether you're a seasoned entrepreneur or just starting out, Spocket's dropshipping platform offers you a comprehensive and easy-to-use platform that can help you grow your online business. For just $50 a month, Spocket's dropshipping program provides a variety of features and benefits. For one, it has pre-vetted suppliers and offers high-quality products from the US and EU. It also provides 24/7 customer
service.
The shipping time of your products will vary, but on average, Spocket will deliver your products in two to five business days. Some items can even be delivered in 48 hours. In addition, 65% of consumers are willing to pay more for quicker delivery. That's a huge selling point.
A profit margin of 30%-60% is considered an ideal range for a dropshipping business. Typically, dropshipping profit margins are 15% to 45%, but Spocket offers a much wider range of profit margins – 30%-60%. This higher profit margin allows merchants to generate more income per sale and increase their cash flow. Spocket also recommends an ideal retail price to maximize profit.
Spocket's high-quality goods come with discounts of up to 60% off retail prices. Moreover, it offers fast shipping times, as over 70% of its suppliers are located in the EU or U.S. Usually, products are delivered to customers within two to five business days. Moreover, with Spocket, entrepreneurs can choose to offer high-quality products and print-on-demand goods to their customers.
To be considered for Spocket, you must be a supplier with a decent demand for the product. Moreover, you must provide no-branded packaging so that your customers can order under your own brand. This will increase your brand image and customer base.
While dropshipping merchants often face problems with shipping carriers, Spocket suppliers work with reputable carriers and choose the fastest shipping method possible. Spocket also offers the advantage of allowing you to add the cost of shipping to your retail price. This helps you avoid undercharging your customers while allowing you to make a free shipping sales pitch.
Another advantage of Spocket is its massive selection. Since the products on Spocket are high-quality, customers are more likely to buy them again. Moreover, the prices are higher than other dropshipping marketplaces. Because of this, Spocket is ideal for merchants selling high-quality products. The target market of Spocket is middle-class consumers.
It integrates with Shopify
Spocket Dropshipping integrates with the popular e-commerce platform Shopify to help you manage your inventory and ship products directly from your suppliers. It syncs with your store and automatically updates inventory and pricing. In addition, Spocket also helps you automate product compliance and shipping costs.
This platform gives you access to thousands of suppliers from across the world, all with a single account. With a few clicks, you can add Spocket to your Shopify store and begin shipping products to your customers within two to five days. Spocket also offers a 14-day free trial, which allows you to see the way your data flows.
Spocket offers a 30% discount for dropshipping and allows you to customize your products and invoices. Additionally, it eliminates confusion about returns, requiring suppliers to have one of three return policies. Moreover, you can import your Shopify store with one click, order product samples, and view inventory status on Spocket's website.
After setting up your store, you'll be taken to a dashboard where you can add products and customize your website. You'll also be asked to enter your business address and banking information. You can also choose your store's domain name. The next step will be to select a theme.
Shopify dropshipping is an ideal way to launch your store and sell products. It saves you money on inventory management, shipping, and contacting vendors. All you need is a device and an Internet connection. It also makes launching your own store easy for first-time entrepreneurs and those with limited experience.
After your store has been set up with Shopify, you can add dropship products with the help of Oberlo. This integration allows you to manage inventory from dropshipping providers and automatically fulfill orders from your Shopify store. Oberlo also has several features to make your dropshipping experience easier. You can customize the products with customized images and adjust prices in bulk.
Dropshipping can take up to one week before you make your first dollar. As a result, it's important to invest a fair amount of money upfront before maximizing your profits. However, you can rest assured that it is completely legal in your country and there's no limit to your sales volume.
It offers product samples
If you have a Shopify store and are looking to sell dropshipped products, you may be interested in Spocket. This dropshipping platform allows you to sell a variety of products from a single location. It works with your Shopify store and automatically updates your inventory, so you never run out of items. This system also allows you to raise prices and temporarily make items unavailable if you need to.
With Spocket, you can create a catalog of product samples that you can sell to customers. Because the supplier produces the items, you won't have to worry about fulfilling them or shipping them. This way, you can focus on marketing and providing the best customer experience. You can also have the peace of mind that your customers are dealing with a legitimate business.
Before selling a product, you should ask for a product sample. Getting product samples is important when selling online. You can do this right from Spocket's dashboard. It only takes a few clicks. The product samples will give you a sense of the quality of the product.
Another benefit of Spocket is the fact that they ship products fast. In most cases, you'll receive your products within two to five days. Some products can be delivered even faster. In fact, 65% of consumers would be willing to pay more for faster delivery. If you can provide this fast service, you'll be more likely to receive your orders sooner and keep your customers happy.
Choosing the best supplier is a big part of starting a successful dropshipping business. You'll want to choose a company that offers the best return policies for its clients. This will help you avoid any problems with unhappy customers. For example, Spocket has better returns policies than AliExpress.
You can browse Spocket's catalog for free, but you'll need a paid subscription to add products. A starter plan will allow you to list 25 products and has many features, including real-time inventory updates, global pricing, shipment tracking, and email support. However, this will cost you money upfront, so it's best to sign up for the full program before you start selling.
It offers a free plan
If you are new to dropshipping and want to test the waters before you pay a dime, Spocket offers a free plan so you can get a feel for the application before you commit to a plan. This free plan lets you sell up to 25 products without any charges. However, if you want to expand your inventory and sell more products, you will need to upgrade to the Spocket Pro Plan. The Pro Plan costs $50 per month or $30 per
month if paid annually. This plan also allows you to import up to 250 products.
Using Spocket to dropship your products is extremely convenient. The platform allows you to choose the products you want to sell, and you can even choose the dropshipper who will ship them directly to your customers. As long as you can source great products, Spocket takes care of the rest. This gives you more time to focus on marketing and providing the best customer experience.
Spocket also has a free plan where you can upload as many products as you like. This plan allows you to upload up to 25 Spocket products, and you can add unlimited products. You can also upgrade to premium plans if you want more features. With Spocket, you can be sure that your products are of high quality. If you want to try Spocket out for yourself, try out their free plan and see what it's all about. It's not difficult to sign up and start selling.
If you're new to dropshipping and want a better way to manage your inventory, you can choose between two paid plans. The Basic plan costs $30 per month, while the Pro plan costs $50 per month. If you don't need to use a third-party fulfillment center, Spocket can also help you out. Using Spocket will help you become more profitable in no time.
It has pre-vetted suppliers
Whether you are looking for wholesale suppliers or are a first-time dropshipper, Spocket can help. Based in Vancouver, Canada, Spocket works with suppliers all over the world. Their platform provides a friction-free purchasing experience. Whether you're a first-time dropshipper or an established one, Spocket makes the process easy.
As the name suggests, Spocket is a marketplace of pre-vetted dropshipping suppliers. Its vetting process ensures quality products and service. It features mainly North American and European companies. The site offers 24/7 support and aims to provide an advantage to dropshipping entrepreneurs.
Using a reliable dropshipping provider is important for the success of your ecommerce business. After all, customers are looking for reliable products and fast shipping. Spocket has a network of pre-vetted suppliers from the US and EU that are willing to sell your products.
Spocket allows dropshipping merchants to get samples from suppliers, promoting quality control and giving sellers peace of mind. Dropshipping sellers should also remember that consumers want to pay for a higher-quality product. Dropshipping products that are of poor quality will negatively impact the reputation of an online store. By partnering with Spocket, consumers will receive the quality they expect
and will be more likely to purchase from you again.
Spocket has three tiers pricing plans that suit different budgets. The Starter plan costs $30 per month while the Empire and Pro plans cost $100 and $50 per month, respectively. All three plans feature excellent customer support and ease of integration with a website. They are also backed by a community that provides support and advice for dropshippers.
In addition to offering a variety of benefits, Spocket is also committed to a high-quality supplier database. Their database of over 1.6 million suppliers is a valuable resource for dropshipping businesses. It is also important to check that suppliers are reputable and that they do not charge high fees.
It has a return policy
If a product arrives damaged or defective, you can always request a refund or a replacement. The return process is usually painless because Spocket will issue a return shipping label and reimburse you. Sometimes, you don't even have to send the product back. However, you should be aware of the return policy before purchasing.
Spocket allows you to order samples of its products before you purchase them. This ensures quality control and gives you peace of mind. Also, the dropshipping process with Spocket is fast and free, thanks to its 60 percent US and EU suppliers. This ensures a quick delivery time, which is important in the online economy.
Dropshipping businesses typically have small profit margins, but Spocket aims to offer merchants 30%-60% profit margins. This means that you can earn more per sale, and keep your cash flow positive. If a customer receives a lousy product, they may not purchase it again, and they might give your brand a negative review.
Spocket also offers a wide range of premium products. These premium products are generally priced lower than the original price. They can also be added to your store easily and with a click. Premium products are marked with a premium logo at the bottom left of the product picture. Premium products are also easier to find if you use the Spocket search feature. You can search by product name or category, or you can filter by location or price.
Payments can be made via PayPal, Spocket, and Shopify. The latter requires that you pay a processing fee – a 2.9% fee plus 30 cents per transaction. If you have a lot of orders, Spocket may not be the best option.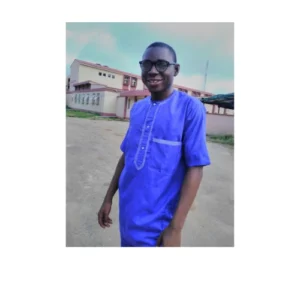 Abdulfatai is a Content Director at Olly-web, where he specializes in Search Engine Marketing (SEM) and Social Media Marketing (SMM). He has over a decade of experience working with businesses to promote their visibility through SEM, SEO, and social media. Abdulfatai believes that great content is the key to success on social media, and his goal is to help businesses grow their following by providing high-quality content that resonates. When it comes to online marketing, Abdulfatai knows how to work hands-on with clients and has a deep understanding of what works best for them.