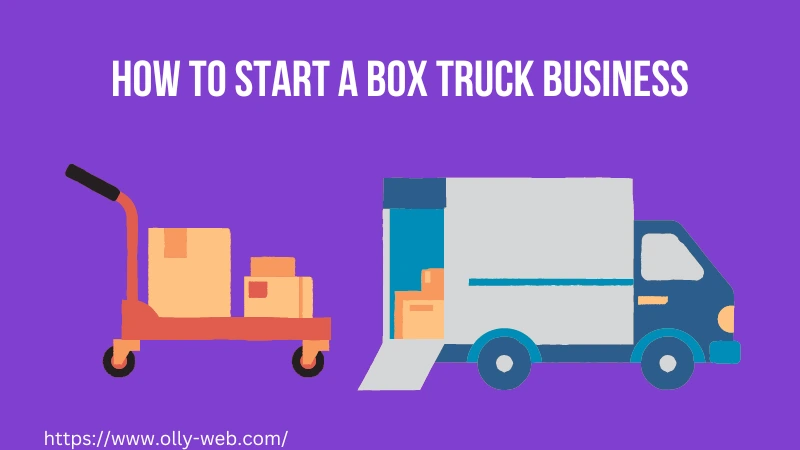 Last Updated on February 4, 2023 by Abdulfatai A. Olamide
Whether you are starting a box truck business for the first time or just looking for ways to make your trucking company more profitable, there are many things you can do to help make your business more profitable. The best way to make your business more profitable is to start by developing a business plan. Then you can determine whether you want to own your own truck or hire one. Also, you should take steps to get insurance and get your paperwork in order. Here is a step-by-step process on how to start a box truck business.
class="wp-block-heading">How to start a box truck business
Get the paperwork in order
Create a business plan
Build a website
Monitor income and expenses
Get insurance
Get consistent loads
Determine if you want to buy or hire a truck
Establish a good customer base.
1. Get the paperwork in order
Getting the paperwork in order before starting a box truck business is very important. Having a business license, insurance and permits is a must. You should also have a business bank account to make your business operations easier. You should also have an online presence to advertise your business.
In order to get a business license, you will need to visit the SBA (Small Business Association) office in your area. They will help you choose the right type of business entity, and can provide you with the information you need to start your business.
The Federal Motor Carrier Safety Administration (FMCSA) also issues a commercial driver's license (CDL). It is necessary to have a CDL before starting a box truck business. In addition, you will need to obtain a DOT physical. These physicals will help to evaluate your mental and physical capabilities as a trucker.
Box truck businesses are booming thanks to the growing e-commerce industry. They can make it easier for people to work from home, and they also offer the flexibility and higher earning potential.
Box trucks are ideal for last-mile delivery drivers. They can handle different types of loads. For example, they can haul furniture, bulk food, packages, and other local deliveries. In order to get your box truck business up and running, you will need a business bank account, a box truck, and the proper licenses.
You should also consider business credit cards. They can be a great way to start building your business' credit rating. They are generally easier to obtain than a line of credit. Getting business credit cards is a good idea if you want to plan an event or make a major purchase.
2. Create a business plan
Whether you want to start a box truck business as a sideline or full-time venture, you will need a business plan. A business plan is a great organizational tool that helps you to organize your thoughts and turn them into an actionable plan.
A business plan will include everything from an executive summary to operational plans, pricing strategies, images, and much more. It can be customized to suit your business needs. It can also be used to create an effective online presence. It is important to choose a platform that will make your box truck business stand out.
Box truck businesses are becoming increasingly popular due to online shopping. They offer a fast, convenient delivery service. This is especially true for local businesses, which often need their products delivered quickly.
If you want to start a box truck business, you need to first decide what type of services you are going to provide. You can also decide on a specialization based on your resources.
You should also consider how much money you will need to start your business. In general, you will need about $10,000 to get started. This includes an initial down payment on the truck. You may also need to obtain the proper licenses.
A business plan can also help you raise money from banks and investors. You may need to hire a lawyer or financial adviser to help you with this process.
You may need to obtain insurance to protect your business from liability. It is also important to keep your business finances separate from your personal finances. You should set up a dedicated checking account for your business.
3. Build a website
Building a website is a critical part of any strategy for a box truck business. Despite the abundance of resources for rapidly developing a site that looks professional, it's important to keep in mind the needs of your visitors and strike a good balance between the two.
Determine what information to add, use graphics that captivate your audience and choose the right platform so that your website reaches potential clients and increases your business. You may separate yourself from the competition and accomplish your business goals by establishing a solid presence on the web via careful preparation and investigation.
4. Monitor income and expenses
Establishing a method to keep tabs on cash flow is crucial to the smooth running of any enterprise. Because transportation companies typically don't get paid until weeks or months after delivery, and because it's tough to keep tabs on spending while on the road, this is logistically crucial.
Keep the following recommendations in mind to assist you in navigating common startup challenges:
Invest in accounting software or retain the services of a bookkeeper.
Income and expenditures may be monitored from anywhere with the use of cloud-based accounting software like Xero. They can refer you to a qualified accountant or bookkeeper if you need assistance staying on track.
Understand when and how you'll be paid for delivery.
Payment terms of 30 to 90 days post-delivery are standard in shipping contracts. Such delays can be managed, but only if you are aware of them ahead of time.
Be sure to keep detailed records of all business expenditures.
You should keep any relevant documents, such as bills, receipts, and bank statements, in case you need to provide evidence of your expenditures.
Refrain from mixing your business and personal funds.
Keep your personal and company finances in two different accounts.
Opening a business bank account can be helpful for keeping track of finances and keeping records when beginning a box truck company. It's also crucial to segregate your business spending from your personal expenses to establish that your box truck firm is a commercial organization. Choosing the most appropriate company checking account is the first step.
Keep track of any costs that may recur on an annual or periodic basis and ensure that you have the correct paperwork on hand when opening a business checking account. One other helpful technique that can simplify the management of business costs is using gasoline cards—access hundreds of gas stations, truck stops, and commercial fueling facilities nationwide with a fuel card.
Depending on the card, you may also be eligible for savings while using a fuel card. In the trucking business, where gallons and consumption must be reported to multiple regulatory organizations, having a card with controls to monitor employee spending as well as reporting tools to track fueling activity is crucial.
5. Get insurance
Getting insurance before starting a box truck business is not only necessary but it can also save you a lot of money if you ever get into an accident. Insurance companies consider a variety of factors when determining rates. This includes the type of truck and cargo being carried.
You can get insurance for a box truck for about $250 to $417 per month. In order to get the best rates, you should request quotes from several different companies.
The insurance company may offer you a discount for purchasing a bundle package. This can save you 10% to 20% on your insurance premiums.
You should also consider getting medical payment coverage for the driver of your truck. This coverage pays for medical costs if you or your passengers are injured in an accident.
Another type of coverage you should consider is liability insurance. This coverage pays for damages to your truck and the property of others. It also covers legal fees if you are found liable for causing an accident.
The best insurance for your business will depend on the size of your business, the type of truck you're operating, and the area in which you operate. You can expect to pay more for a box truck insurance policy in urban areas.
You may also want to get a policy that covers your company's liability if you are involved in a collision. You may also want to get a policy that includes safety devices. These features may help you win your claim faster.
While you're comparing quotes, you should also consider your driving history. A clean driving record is a good indicator that you're a low-risk insurance buyer.
6. Get consistent loads
Getting consistent loads when starting a box truck business can be difficult. Whether you are a full-time trucker or just a weekend side-hustle, there are several things you can do to help you get more work.
One way to get loads is to use a freight broker. A freight broker matches you with loads in specific locations. This will allow you to get loads that pay well and fit your schedule.
Another way to get loads is to use a truck dispatch service. Dispatchers often perform the same functions as freight brokers. They help truckers find loads and also perform administrative work. This can save you a lot of time.
You can also get loads by using an electronic logging device (ELD). ELDs ensure that you meet the FMCSA's hours-of-service rules. ELDs also give you the ability to spot freight.
Another way to get loads is to network with other truckers and shippers. These relationships can reduce your operating costs. However, networking can take a long time to produce leads.
In the meantime, you can get loads by using a free load board. These boards can be found online. These boards allow you to filter work by type and location. These boards will also notify you when loads are posted that pay well.
Some load boards charge fees to use them. However, the best load boards will let you try the service for free. The best load boards will also send you notifications when loads that pay well are posted. These notifications can be very useful.
Another way to get loads is to lease a box truck. A lease requires an upfront fee and a per-mile rate. This can be an affordable option for box truck drivers.
7. Determine if you want to buy or hire a truck
Whether you're planning to buy or hire a truck to start a box truck business, it's important to know the licensing and permits you'll need. These will ensure your business stays in compliance with federal and state regulations.
Depending on the type of truck you want to hire, you will also need to know how much insurance you need. There are several types of box truck insurance available. Some examples include Progressive and Safeline. An experienced insurance agent can help you decide which is right for your business.
Your truck will also need a DOT physical. This physical will test your physical abilities and mental fitness. You will also need a commercial driving license. Box truck drivers need to be registered with the Federal Motor Carrier Safety Administration (FMCSA) and pass tests for hauling hazardous materials.
To start a box truck business, you'll need to create a business plan. This will organize your thoughts into an actionable plan. It will also include pricing and marketing strategies. You should also have systems in place to track payments and shipments.
You'll also need an employer identification number (EIN) and tax ID. You can find these numbers online or by using a lawyer. The EIN and tax ID will help you open a business bank account and pay taxes.
A DOT number is also required. You'll need to pay $300 to the FMCA to apply for a Motor Carrier Number (MC). A MC number will let you move cargo across state lines.
You'll also need a DOT physical and a truck with the appropriate insurance. This can be hard to figure out, but the FMCA has a handy tool you can use to determine if you'll need one.
8. Establish a good customer base.
If you've already done the groundwork, acquiring clients is the only thing left to accomplish. Several options exist for achieving this. One strategy is to go door-to-door. Customers who are also business owners might be approached face to face if you know where they conduct their trade. Promoting your services through digital channels like websites and social media is yet another choice.
Use originality in your advertising messages to help you stand out. As a contract worker, you might also look for short- and long-term work with major delivery firms. Don't worry about which route you take as much as you worry about giving excellent service, leading to word-of-mouth advertising and a growing clientele.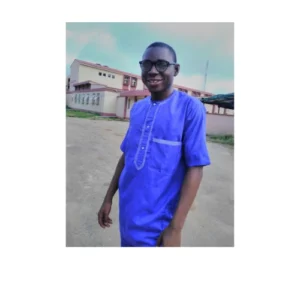 Abdulfatai is a Content Director at Olly-web, where he specializes in Search Engine Marketing (SEM) and Social Media Marketing (SMM). He has over a decade of experience working with businesses to promote their visibility through SEM, SEO, and social media. Abdulfatai believes that great content is the key to success on social media, and his goal is to help businesses grow their following by providing high-quality content that resonates. When it comes to online marketing, Abdulfatai knows how to work hands-on with clients and has a deep understanding of what works best for them.