Last Updated on September 17, 2023 by Abdulfatai A. Olamide
Hey there, hustlers and dreamers! So, you've got 20K burning a hole in your pocket and you're itching to dive into the world of business. Well, you've come to the right place, my friend! Today, we're going to explore some killer ideas that will have you raking in the dough in no time. Whether you're a seasoned entrepreneur or just starting out, we've got something for everyone. So, grab a cup of joe, sit back, and let's brainstorm together on what business you can start with 20K. Trust me, this ain't your grandma's business advice!
Online Retail Business
Online Retail Business: The Thriving World of E-commerce
Alright, let's dive into the exciting world of online retail business! Picture this: you're sitting on your couch, scrolling through your favorite online store, and bam! You find that perfect pair of sneakers you've been eyeing for weeks. With just a few clicks, they're on their way to your doorstep. That's the magic of e-commerce, my friend.
Now, let's break it down. Online retail business is all about selling products and services through the internet. It's like having a virtual store that never closes, catering to customers from all corners of the globe. From clothing and electronics to groceries and even cars, you name it, and you can probably find it online.
One of the biggest advantages of online retail is convenience. Gone are the days of battling through crowded malls or rushing to make it to a store before closing time. With e-commerce, you can shop anytime, anywhere, in your pajamas if you want! Plus, you can compare prices, read reviews, and find the best deals without even leaving your couch. It's like having a personal shopping assistant at your fingertips.
But it's not just about the customers. Online retail business also opens up a world of opportunities for entrepreneurs. Starting an online store requires less upfront investment compared to a physical store. You don't need to worry about renting a space, hiring staff, or managing inventory. With a well-designed website and a solid marketing strategy, you can reach a global audience and build a successful business from the comfort of your own home.
So, whether you're a customer looking for convenience or an aspiring entrepreneur ready to take on the e-commerce world, online retail business has something for everyone. It's a thriving industry that continues to evolve and innovate, bringing us closer to a future where shopping is just a few clicks away. So, grab your laptop, get online, and let the retail therapy begin!
Food Truck Business
So, let's talk about the food truck business, my friend. Now, picture this: you're strolling down the street, stomach growling like a hungry bear, when suddenly you catch a whiff of something delicious. You follow your nose and there it is, a vibrant food truck parked on the corner, beckoning you with its mouthwatering aromas. Food trucks have become a staple of the modern culinary scene, offering a unique and convenient dining experience that's hard to resist.
Now, what makes the food truck business so appealing? Well, first off, it's all about the freedom, baby! Unlike traditional brick-and-mortar restaurants, food trucks have the ability to hit the road and take their tasty treats wherever the hungry masses may be. Whether it's a bustling downtown area, a local festival, or even a private event, food trucks can bring their culinary creations directly to the people. This flexibility allows for a wider customer base and the opportunity to explore different locations and markets.
But it's not just about the freedom, my friend. The food truck business also offers a lower barrier to entry compared to opening a restaurant. You don't need a fancy storefront or a huge amount of capital to get started. With a food truck, you can start small and gradually build your business as you gain a loyal following. Plus, the overhead costs are generally lower, as you don't have to worry about rent, utilities, or other expenses associated with a physical location. It's a more affordable way to dip your toes into the culinary world and test out your culinary skills.
And let's not forget about the unique dining experience that food trucks provide. It's not just about the food, my friend, it's about the whole vibe. Picture yourself standing in line, chatting with fellow foodies, and watching as the skilled chefs whip up their culinary masterpieces right before your eyes. It's a feast for the senses, with the sizzle of the grill, the tantalizing smells, and the colorful food truck decor adding to the overall experience. Food trucks often specialize in a specific cuisine or dish, allowing customers to indulge in their favorite flavors or try something new and exciting. It's like a culinary adventure on wheels, my friend, and it's no wonder why the food truck business has become such a hit.
Freelance Writing Services
So, let's talk about freelance writing services, shall we? Now, you might be wondering what the heck that even means. Well, my friend, freelance writing services are basically when a writer, like me, offers their skills and expertise to clients on a project-by-project basis. It's like being a hired gun, but instead of bullets, I'm armed with words.
Now, when it comes to freelance writing services, there's a whole smorgasbord of options out there. You've got your content writing, where I can whip up engaging blog posts, articles, or website copy that'll have your readers hooked. Then there's copywriting, which is all about crafting persuasive and compelling sales copy that'll make your customers whip out their wallets faster than you can say "cha-ching!"
But wait, there's more! Freelance writers can also offer editing and proofreading services. So, if you've got a document that needs a little sprucing up or a manuscript that needs a keen eye to catch those pesky typos, I'm your go-to gal. And let's not forget about ghostwriting, where I can channel my inner chameleon and write in someone else's voice. It's like being a literary ninja, sneaking in and creating content that'll make people think it was written by the person themselves.
So, whether you need killer content, persuasive copy, meticulous editing, or a ghostwriter extraordinaire, freelance writing services have got you covered. It's like having a wordsmith in your corner, ready to tackle any writing project that comes your way. So, what are you waiting for? Let's get those words flowing!
Home Cleaning Services
So, let's talk about home cleaning services, shall we? Now, I know what you're thinking, "Cleaning? Ugh, boring!" But trust me, my friend, there's more to it than meets the eye. Home cleaning services are like having your very own fairy godmother who swoops in and transforms your messy, chaotic space into a sparkling oasis of cleanliness and order. It's like magic, but without the wand and the fancy robes.
Now, picture this: you come home after a long, exhausting day at work. Your feet ache, your brain feels like mush, and all you want to do is collapse on the couch and binge-watch your favorite show. But wait! Your house is a disaster zone. There are dishes piled up in the sink, clothes strewn all over the floor, and a layer of dust on every surface. Ugh, the horror! But fear not, my friend, because home cleaning services are here to save the day.
With just a few clicks or a phone call, you can summon a team of cleaning experts to work their magic on your humble abode. They'll scrub, dust, vacuum, and mop their way through every nook and cranny, leaving your home looking and smelling fresh as a daisy. And the best part? You don't have to lift a finger. You can kick back, relax, and let the professionals do what they do best. It's like having your own personal cleaning crew, minus the hefty price tag.
So, whether you're a busy professional with no time to spare or a parent juggling a million things at once, home cleaning services are a game-changer. They take the stress and hassle out of keeping your home clean and tidy, giving you more time to focus on the things that truly matter. So go ahead, treat yourself to a little slice of domestic bliss. Your home will thank you, and so will your sanity.
Personal Training Business
So, let's talk about starting your own personal training business. It's a pretty exciting venture, and there's a lot to consider. First things first, you need to have a clear vision of what you want your business to be. Are you going to focus on one-on-one training, group classes, or a combination of both? Are you targeting a specific demographic, like athletes or seniors? These are important questions to answer before you dive in.
Once you have a clear vision, it's time to think about location. Are you going to rent a space or work out of your home? If you're renting, you'll need to find a place that's easily accessible for your clients and has enough room for your equipment. If you're working from home, you'll need to make sure you have enough space to accommodate your clients and that your home is in a safe and convenient location.
Next up, you'll need to invest in some equipment. This will depend on the type of training you'll be offering, but some basics include weights, resistance bands, exercise balls, and mats. You'll also want to consider any specialty equipment that may be necessary for your specific niche. It's important to do your research and find quality equipment that will last.
Once you have your vision, location, and equipment sorted, it's time to start marketing your business. This is where things can get really fun and creative. You'll want to create a strong brand identity, including a logo and a catchy tagline. You can also consider offering promotions or discounts to attract new clients. Social media is a great tool for marketing your business, so make sure you have a strong online presence. And don't forget about word-of-mouth – encourage your clients to spread the word about your amazing services.
Starting a personal training business can be a lot of work, but with the right planning and dedication, it can also be incredibly rewarding. So take the time to think through your vision, find the perfect location, invest in quality equipment, and market your business like a pro. And most importantly, don't forget to have fun along the way!
Graphic Design Services
So, let's talk about graphic design services. Now, I know what you're thinking – "What's the big deal? Can't I just design my own stuff?" Well, sure, you can give it a shot, but let me tell you, there's a whole world of difference between a DIY design and one created by a professional graphic designer. Trust me, it's like comparing a finger painting to a masterpiece hanging in a fancy art gallery.
When you hire a graphic design service, you're not just getting someone to slap together a few images and call it a day. Oh no, my friend, it's so much more than that. These talented individuals are like wizards of visual communication. They have an innate ability to take your ideas, your brand, and your message, and transform them into something truly captivating.
First off, they'll take the time to understand your vision. They'll ask you questions, dig deep into what makes your business unique, and really get to the heart of what you want to achieve. Then, armed with this knowledge, they'll start brainstorming and sketching out ideas. They'll experiment with different colors, fonts, and layouts until they find the perfect combination that captures the essence of your brand.
Once they have a solid concept in mind, they'll bring it to life using their technical skills and artistic flair. They'll use industry-standard software to create stunning visuals that are not only aesthetically pleasing but also strategically designed to resonate with your target audience. They'll carefully choose the right images, typography, and graphics to evoke the desired emotions and convey your message effectively.
But it doesn't stop there. A graphic design service will also ensure that your designs are consistent across all platforms. They'll create a cohesive visual identity for your brand, so whether it's your website, social media profiles, or print materials, everything will have a unified look and feel. This consistency is crucial for building brand recognition and establishing trust with your audience.
So, my friend, if you want your business to stand out from the crowd, to make a lasting impression, and to communicate your message effectively, then graphic design services are worth every penny. They'll take your ideas and turn them into visual masterpieces that will leave your competitors in awe. Trust me, you won't regret it.
Event Planning Business
So, you're thinking about starting an event planning business, huh? Well, let me tell you, it's not all glitz and glamour, but it can be one hell of a ride if you're up for the challenge. Now, when it comes to event planning, there's a whole lot more to it than just picking out pretty decorations and sending out invites. It's about creating an experience, a moment in time that people will remember for years to come.
First things first, you gotta have a knack for organization. I'm talking color-coded spreadsheets, detailed timelines, and a mind that can juggle a million things at once. You'll be dealing with vendors, clients, and a whole bunch of moving parts, so being able to keep everything in order is key. And trust me, when you're knee-deep in event day chaos, you'll be thanking your lucky stars for those spreadsheets.
But it's not just about being organized, you also need to have a creative eye. You'll be working with clients who have all sorts of visions and ideas, and it's your job to bring them to life. From choosing the perfect venue to designing the most jaw-dropping centerpieces, you'll need to have a keen sense of style and a knack for making things look damn good. And let's not forget about the little details – the personalized place cards, the custom cocktail napkins – it's the small touches that can really take an event from ordinary to extraordinary.
And finally, you gotta have some serious people skills. Event planning is all about building relationships – with clients, with vendors, with everyone involved. You'll be working with a diverse group of people, each with their own quirks and personalities, so being able to navigate those waters with grace and charm is essential. Plus, let's be real, when you're in the business of throwing parties, you want to be someone that people actually want to party with.
So, there you have it – a little taste of what it takes to dive into the world of event planning. It's a wild ride, but if you've got the organization, creativity, and people skills to back it up, it can be one hell of a rewarding career. So go ahead, grab that clipboard and start making some magic happen. The world is waiting for your next unforgettable event.
Pet Sitting Services
So, let's talk about pet sitting services, my friend. Now, picture this: you're going on a well-deserved vacation, but you can't bring your furry friend along. What do you do? Well, that's where pet sitting services come in handy. These services are like a godsend for pet owners who need someone trustworthy to take care of their beloved companions while they're away.
Now, let me break it down for you. Pet sitting services are basically a way for pet owners to ensure that their pets are well taken care of in their absence. It's like having a temporary pet parent who will shower your fur baby with love, attention, and all the belly rubs they could ever dream of. These services can be a lifesaver for busy pet owners who can't always be there for their pets due to work or travel commitments.
But here's the best part, my friend. Pet sitting services aren't just about feeding and walking your pet. Oh no, they go above and beyond to make sure your furry friend feels right at home. They provide companionship, playtime, and even grooming services if needed. It's like a mini vacation for your pet, where they get all the pampering and attention they deserve. And the best part? You can have peace of mind knowing that your pet is in good hands while you're away, enjoying your own little getaway.
So, whether you're jetting off to a tropical paradise or just need a weekend getaway, pet sitting services are the way to go. Your pet will be in the lap of luxury, getting all the love and care they need. It's like having a personal concierge for your furry friend, ensuring they have the time of their lives while you're away. So, go ahead and book a pet sitter, my friend. Your pet will thank you for it, and you can enjoy your time away without a worry in the world.
Tutoring Services
So, let's talk about tutoring services, my friend. Now, I know what you're thinking – tutoring, ugh, boring, right? But hold up, let me tell you, tutoring ain't what it used to be. It's not just some old-school, stuffy teacher sitting across from you, drilling you with facts and figures. Nah, nowadays, tutoring is all about personalized learning, tailored to your needs and interests.
Picture this, my dude. You're struggling with math, and you just can't seem to wrap your head around those pesky equations. Well, with tutoring services, you can find a math whiz who knows their stuff and can break it down for you in a way that actually makes sense. They'll work with you one-on-one, answering your questions, giving you examples, and helping you build up your skills. It's like having your own personal math coach, cheering you on and guiding you towards success.
But it's not just about the subject matter, my friend. Tutoring services also offer a whole range of other benefits. For one, they can help boost your confidence. When you're struggling in school, it's easy to feel down on yourself and think you're just not cut out for it. But a good tutor can help you see that you're capable of so much more than you realize. They'll help you build up your skills and show you that you have what it takes to succeed.
And let's not forget about the convenience factor, my dude. With tutoring services, you can find a tutor who fits your schedule and location. Whether you want to meet up in person or have virtual sessions, there's an option for everyone. No more stressing about finding time to fit in extra help – you can work with a tutor whenever and wherever works best for you. It's all about making learning accessible and convenient, my friend.
So, don't knock tutoring services until you've tried them, my dude. They're not just for struggling students – they're for anyone who wants to take their learning to the next level. With personalized attention, confidence-building, and convenience, tutoring services are the secret weapon to academic success. Give it a shot, my friend, and watch yourself soar.
Handmade Crafts Business
So, let's talk about starting a handmade crafts business, my friend. Now, I know what you're thinking – "Why bother with handmade crafts when we can just buy stuff online?" Well, let me tell you, there's something truly special about handmade items. They have a certain charm and uniqueness that you just can't find in mass-produced goods. Plus, people are becoming more conscious of supporting local artisans and the idea of owning something that was made with love and care. So, if you've got a knack for crafting and a passion for creativity, starting a handmade crafts business could be the perfect venture for you.
Now, when it comes to diving into the world of handmade crafts, there are a few things you need to consider. First and foremost, you need to figure out what kind of crafts you want to make and sell. Are you into knitting and crocheting? Or maybe you're more of a jewelry-making guru? Whatever it is, find your niche and focus on perfecting your craft. Remember, quality is key here. People are willing to pay a premium for well-made, one-of-a-kind items.
Once you've honed your craft, it's time to think about how you're going to sell your creations. The good news is, there are plenty of options available to you. You could set up an online shop on platforms like Etsy or Shopify, where you can showcase your products to a global audience. Or, if you prefer a more personal touch, you could try selling at local craft fairs or markets. This way, you can interact with customers face-to-face and build a loyal customer base. Whichever route you choose, make sure to invest some time and effort into creating eye-catching product photos and descriptions. After all, in the online world, visuals are everything.
So, my friend, starting a handmade crafts business may not be the easiest path, but it's definitely a rewarding one. It allows you to express your creativity, connect with like-minded individuals, and potentially make some money along the way. Just remember to stay true to your craft, find your niche, and put yourself out there. Who knows, you might just create something truly amazing that people can't resist. So go ahead, grab your tools, and let your imagination run wild. The world is waiting for your handmade creations!
Another post you might find useful is, what business can i start with r1000 in south africa.
I've also written about what business can i start with 30k as a student, so feel free to check that out, or bookmark it for later!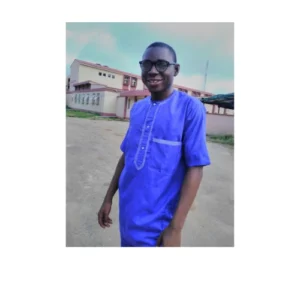 Abdulfatai is a Content Director at Olly-web, where he specializes in Search Engine Marketing (SEM) and Social Media Marketing (SMM). He has over a decade of experience working with businesses to promote their visibility through SEM, SEO, and social media. Abdulfatai believes that great content is the key to success on social media, and his goal is to help businesses grow their following by providing high-quality content that resonates. When it comes to online marketing, Abdulfatai knows how to work hands-on with clients and has a deep understanding of what works best for them.