Last Updated on July 26, 2023 by Abdulfatai A. Olamide
Hey there, hustlers! Are you tired of the daily grind, commuting to work, and being stuck in a never-ending cycle of bills and expenses? Well, guess what? I've got some exciting news for you! Today, we're going to dive into the **best ways to start making money from home**. Yep, you heard me right – from the comfort of your own abode! No more boring office politics or rush hour traffic. It's time to take control of your financial destiny and embrace the freedom of working from home. So, grab a cup of joe, kick back, and let's explore some awesome opportunities that will have you raking in the dough in no time!
Ways to Start Making Money from Home
So, you're looking for ways to start making money from the comfort of your own home, huh? Well, you've come to the right place, my friend! In this day and age, with the power of the internet at our fingertips, there are plenty of opportunities to earn some extra cash without even stepping foot outside your front door. Let's dive into a few of these options and see which one might be the perfect fit for you.
First up, we have the world of freelancing. Now, this is a broad category that encompasses a whole range of skills and talents. Whether you're a whiz with words and can write killer articles or you have a knack for graphic design and can create eye-catching logos, there's a freelancing gig out there with your name on it. Websites like Upwork and Fiverr are great places to start, as they connect freelancers with clients looking for their specific skills. The best part? You get to set your own rates and work on projects that interest you, all from the comfort of your own home.
Next, we have the ever-popular option of starting your own online business. Now, this may sound daunting, but trust me, it's easier than you think. With platforms like Shopify and Etsy, you can set up your own virtual storefront and sell products that you're passionate about. Whether it's handmade jewelry, custom artwork, or even digital products like e-books or online courses, the possibilities are endless. Plus, with social media at your disposal, you can easily market your products and reach a wide audience without spending a fortune on advertising.
Last but not least, we have the world of online tutoring. If you have a particular subject that you excel in, why not share your knowledge and help others while making some money in the process? Websites like VIPKid and Tutor.com connect tutors with students from all around the world, allowing you to teach English, math, science, or whatever your expertise may be. The best part? You can set your own schedule and work as much or as little as you want. Plus, seeing the progress and growth of your students can be incredibly rewarding.
So, there you have it, my friend. Three ways to start making money from home that are sure to get your entrepreneurial juices flowing. Whether you choose to dive into the world of freelancing, start your own online business, or become an online tutor, the possibilities are endless. So, what are you waiting for? It's time to turn your home into your very own money-making machine!
Freelancing
Freelancing: The Art of Being Your Own Boss
Alright, let's talk about freelancing, my friend. It's all about being your own boss, living life on your own terms, and making money doing what you love. Picture this: no more 9-to-5 grind, no more office politics, and no more answering to anyone but yourself. Sounds pretty sweet, right?
When you become a freelancer, you're essentially a one-person show. You get to choose your own projects, set your own rates, and work from wherever the heck you want. Want to work in your pajamas from the comfort of your own bed? Go for it! Want to work from a cozy coffee shop with a latte in hand? You got it! The world is your oyster, my friend.
But let's not sugarcoat it, freelancing isn't all rainbows and unicorns. It takes a lot of hustle, determination, and self-discipline to make it work. You're responsible for finding clients, managing your own finances, and staying motivated even when the going gets tough. It's not always easy, but the freedom and flexibility it offers are worth it.
So, if you're ready to take the leap into the world of freelancing, buckle up and get ready for the ride of your life. It's a wild journey filled with ups and downs, but with the right mindset and a whole lot of passion, you can make it work. Remember, you're the captain of your own ship now, so set sail and embrace the adventure!
Online tutoring
Online tutoring has become a game-changer in the world of education, my friend. It's like having a personal teacher right at your fingertips, ready to help you conquer any subject or problem. With just a few clicks, you can connect with experienced tutors from around the globe who are experts in their fields. Whether you're struggling with math, science, or even writing essays, online tutoring has got your back.
One of the biggest advantages of online tutoring is the flexibility it offers. You no longer have to worry about scheduling conflicts or commuting to a physical location. You can simply log in to your tutoring platform whenever it suits you, whether it's early in the morning or late at night. Plus, you can choose the duration of your sessions based on your needs and availability. It's all about convenience, my friend!
Another great thing about online tutoring is the personalized attention you receive. Unlike a traditional classroom setting where the teacher has to divide their attention among many students, online tutoring allows for one-on-one interaction. This means that the tutor can focus solely on your specific needs and tailor their teaching style to match your learning preferences. It's like having a private tutor who is solely dedicated to helping you succeed.
So, my friend, if you're looking for a convenient and personalized way to boost your academic performance, online tutoring is the way to go. It's like having a secret weapon in your educational arsenal. With the flexibility to learn at your own pace and the undivided attention of a dedicated tutor, you'll be unstoppable in your quest for knowledge. Give it a try and see the difference it can make in your learning journey.
Virtual assistant services
Virtual assistant services have become a game-changer in today's fast-paced world. These services are like having your own personal assistant, but without the hassle of hiring someone full-time. They can handle a wide range of tasks, from managing your schedule and booking appointments to answering emails and even conducting research. It's like having a super-efficient sidekick who can take care of all the small stuff, leaving you free to focus on the big picture.
One of the biggest advantages of virtual assistant services is their flexibility. Whether you need assistance for a few hours a week or full-time support, you can easily customize the level of service to fit your needs. This means you don't have to worry about paying for idle time or being understaffed during busy periods. With a virtual assistant, you can scale up or down as required, ensuring you always have the right level of support without breaking the bank.
Another great thing about virtual assistant services is that they are available 24/7. Unlike a traditional assistant who works regular office hours, virtual assistants can be accessed at any time, day or night. This is particularly beneficial for businesses that operate across different time zones or have clients and customers around the world. With a virtual assistant, you can ensure that someone is always available to handle urgent tasks or respond to inquiries, no matter the time of day.
In addition to their flexibility and availability, virtual assistant services also offer a high level of expertise. Many virtual assistants specialize in specific areas, such as social media management, content writing, or graphic design. This means you can tap into their skills and knowledge without having to hire multiple specialists. Whether you need help with marketing, customer support, or administrative tasks, there's likely a virtual assistant out there who can handle it with ease.
So, if you're feeling overwhelmed by your workload or simply need some extra support, virtual assistant services could be the solution you've been looking for. With their flexibility, availability, and expertise, they can help you streamline your tasks, boost productivity, and ultimately achieve your goals. It's like having a secret weapon in your corner, ready to tackle anything that comes your way.
Selling handmade products online
So, you're thinking about selling your handmade products online? That's awesome! The internet has opened up a whole new world of opportunities for creative entrepreneurs like yourself. Whether you're into crafting jewelry, knitting cozy scarves, or making unique home decor items, there's a market out there just waiting for your creations.
First things first, you need to decide where you want to sell your handmade products. There are a few different options to consider. One popular choice is setting up your own online store. This gives you complete control over your brand and allows you to create a personalized shopping experience for your customers. You can use platforms like Shopify or Etsy to easily set up your store and start selling.
Another option is to sell your handmade products on existing online marketplaces. Websites like Etsy, Amazon Handmade, and eBay have millions of users who are actively looking for unique, handmade items. While you may have less control over the branding and shopping experience, these platforms offer a built-in customer base and can help you reach a wider audience.
Once you've chosen where to sell your handmade products, it's time to start creating your online presence. This includes taking high-quality photos of your products, writing compelling product descriptions, and setting competitive prices. Remember, your online store or marketplace listing is your virtual storefront, so you want to make sure it's visually appealing and showcases the unique qualities of your handmade products.
In addition to creating a strong online presence, it's important to market your handmade products to attract customers. Utilize social media platforms like Instagram, Facebook, and Pinterest to showcase your products and engage with potential customers. Collaborate with influencers or bloggers in your niche to reach a wider audience. Consider offering promotions or discounts to incentivize customers to make a purchase. Building a strong brand and connecting with your target audience will help drive traffic to your online store and increase sales.
So, there you have it! Selling your handmade products online is an exciting venture that can lead to great success. By choosing the right platform, creating a compelling online presence, and effectively marketing your products, you'll be well on your way to building a thriving online business. Good luck, and happy selling!
Affiliate marketing
Affiliate marketing: Unleashing the Power of Partnerships
Alright, let's dive into the world of affiliate marketing! Picture this: you've got a killer product or service, but you're struggling to reach your target audience. That's where affiliate marketing swoops in like a superhero, ready to save the day. It's all about forming partnerships with individuals or businesses who will promote your offerings in exchange for a commission. It's like having an army of brand ambassadors spreading the word about your awesomeness!
So, how does this magical process work? Well, step one is finding the right affiliates who align with your brand values and have an audience that matches your target market. These could be bloggers, social media influencers, or even other businesses. Once you've found your dream team, it's time to arm them with the tools they need to succeed. This could include unique affiliate links, eye-catching banners, or even exclusive discount codes to entice their followers.
Now, here's where the real beauty of affiliate marketing shines through. As your affiliates start promoting your products or services, they drive traffic to your website or landing page. And when those visitors make a purchase, your affiliates earn a commission. It's a win-win situation! Not only do you get increased exposure and sales, but your affiliates also get rewarded for their hard work. It's like building a community of passionate advocates who are invested in your success.
In a nutshell, affiliate marketing is a powerful strategy that harnesses the power of partnerships to expand your reach and boost your sales. It's like having a team of dedicated marketers working tirelessly to promote your brand. So, if you're ready to take your business to new heights, why not give affiliate marketing a whirl? It's time to unleash the power of partnerships and watch your business soar!
Blogging and content creation
Blogging and content creation have become the bread and butter of the digital age, my friend. It's like the modern-day equivalent of having your own newspaper column or radio show, except now you can reach a global audience from the comfort of your own home. It's all about putting your thoughts, ideas, and expertise out there for the world to see, and boy, can it be rewarding!
When it comes to blogging, the possibilities are endless. You can write about anything and everything that tickles your fancy. Whether it's fashion, food, travel, or even the latest conspiracy theories, there's a niche for everyone. And the best part? You can do it in your own unique voice, with your own personal flair. No need to conform to any rigid rules or guidelines. Just let your creativity flow and watch your words come to life on the screen.
But blogging isn't just about writing. It's also about creating engaging content that captivates your audience. You need to think about the visuals, my friend. A picture is worth a thousand words, they say, and in the world of blogging, it couldn't be truer. So, don't be afraid to get snap-happy with your camera or dive into the world of graphic design. Add some eye-catching images, infographics, or even videos to spice up your blog posts and keep your readers coming back for more.
And let's not forget about the power of social media in the realm of content creation. It's like the secret sauce that takes your blog from good to great. Share your posts on platforms like Instagram, Twitter, and Facebook to reach a wider audience and connect with like-minded individuals. Engage with your followers, respond to comments, and build a community around your blog. It's all about creating a buzz and establishing yourself as an authority in your chosen field.
So, my friend, if you've got a passion for writing, a knack for creativity, and a desire to share your thoughts with the world, blogging and content creation might just be your calling. It's a journey of self-expression, connection, and growth. So grab your laptop, let your fingers dance across the keyboard, and watch as your words weave their magic in the digital realm. Happy blogging!
Online surveys and market research
Online surveys and market research have become an integral part of the modern business landscape. In today's digital age, companies are constantly seeking ways to understand their customers better and make informed decisions. Online surveys provide a convenient and efficient method for gathering valuable insights and feedback from a wide range of individuals.
One of the key advantages of online surveys is their accessibility. Unlike traditional methods of market research, such as phone interviews or in-person focus groups, online surveys can be completed at any time and from anywhere with an internet connection. This means that companies can reach a larger and more diverse pool of participants, allowing for a more representative sample and more accurate data.
Furthermore, online surveys offer a level of anonymity that encourages participants to provide honest and candid responses. People may feel more comfortable expressing their true opinions and experiences when they are not face-to-face with a researcher. This can lead to more authentic and reliable data, enabling companies to gain deeper insights into consumer preferences, behaviors, and attitudes.
In addition to gathering customer feedback, online surveys can also be used for market research purposes. Companies can use surveys to gauge market trends, identify potential target audiences, and assess the demand for new products or services. By analyzing the data collected from online surveys, businesses can make data-driven decisions and develop effective marketing strategies.
Overall, online surveys and market research play a crucial role in helping businesses understand their customers and make informed decisions. With their accessibility, anonymity, and ability to provide valuable insights, online surveys have revolutionized the way companies gather data and conduct market research. In today's fast-paced and competitive business environment, leveraging online surveys is essential for staying ahead of the curve and meeting customer needs effectively.
Dropshipping
Dropshipping: The Ultimate Guide to Running an Online Store without the Hassle of Inventory
Alright, so you've got this brilliant idea for an online store, but the thought of dealing with inventory and shipping has got you feeling overwhelmed. Well, my friend, that's where dropshipping comes in to save the day. It's like having your own virtual store without the headache of stocking products or shipping them out yourself. Let me break it down for you.
First things first, let's talk about how dropshipping actually works. Instead of buying a bunch of products upfront and storing them in a warehouse, you partner up with a supplier who handles all the inventory and shipping for you. So when a customer places an order on your website, the supplier takes care of packing and shipping the product directly to the customer's doorstep. It's like having your own personal army of elves working behind the scenes, making sure everything runs smoothly.
Now, you might be wondering, "How do I make money if I'm not buying the products upfront?" Well, my friend, that's where the magic happens. You set your own prices for the products on your website, and the difference between the price you charge your customers and the price you pay the supplier is your profit. It's like being a middleman, but without all the hassle of actually handling the products yourself. Plus, since you don't have to worry about inventory, you can offer a wide range of products without having to invest a ton of money upfront.
But wait, there's more! Dropshipping also gives you the freedom to run your business from anywhere in the world. As long as you have an internet connection, you can manage your store and fulfill orders from the comfort of your own home, a cozy coffee shop, or even a tropical beach. It's like having the ultimate work-life balance, where you can be your own boss and live life on your own terms.
So, if you're ready to dive into the world of online entrepreneurship without the hassle of inventory management, dropshipping is the way to go. It's like having your own virtual store, with a team of suppliers handling all the nitty-gritty details, while you focus on growing your business and living your best life. Trust me, once you experience the freedom and flexibility that dropshipping offers, you'll wonder why you didn't start sooner.
Social media management
So, let's talk about social media management, my friend. It's all about keeping your online presence in check and making sure you're putting your best foot forward on platforms like Facebook, Instagram, and Twitter. It's like being the captain of your own digital ship, steering it towards success and avoiding any social media storms along the way.
First things first, you gotta have a game plan, my friend. You can't just go posting willy-nilly and hope for the best. You need to strategize and figure out what kind of content you want to share with the world. Are you gonna focus on funny memes and relatable posts? Or maybe you're more into sharing informative articles and industry news. Whatever it is, make sure it aligns with your brand and resonates with your audience.
Once you've got your content strategy down, it's time to schedule those posts, my friend. Ain't nobody got time to be sitting on their phone all day, waiting for the perfect moment to hit that "post" button. That's where social media management tools come in handy. You can use platforms like Hootsuite or Buffer to schedule your posts in advance, so you can focus on other important things, like running your business or binge-watching your favorite show.
But it's not just about scheduling posts, my friend. Social media management also involves engaging with your audience. You gotta be responsive and interact with your followers. Reply to comments, answer questions, and show them that you're not just a faceless corporation, but a real human being behind the screen. Building relationships with your audience is key to growing your online presence and creating a loyal community.
So, there you have it, my friend. Social media management is all about having a solid strategy, scheduling your posts, and engaging with your audience. It's like being the master of your own digital universe, creating a space where your brand can shine and connect with people from all walks of life. So go out there, my friend, and conquer the social media world!
Online consulting services
Another post you might find useful is, How To Start Making Money.
I've also written about How To Start Making Money From Investing, so feel free to check that out, or bookmark it for later!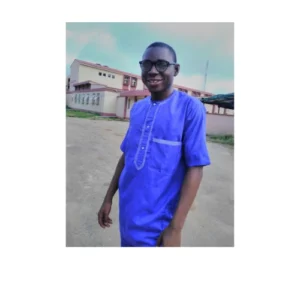 Abdulfatai is a Content Director at Olly-web, where he specializes in Search Engine Marketing (SEM) and Social Media Marketing (SMM). He has over a decade of experience working with businesses to promote their visibility through SEM, SEO, and social media. Abdulfatai believes that great content is the key to success on social media, and his goal is to help businesses grow their following by providing high-quality content that resonates. When it comes to online marketing, Abdulfatai knows how to work hands-on with clients and has a deep understanding of what works best for them.