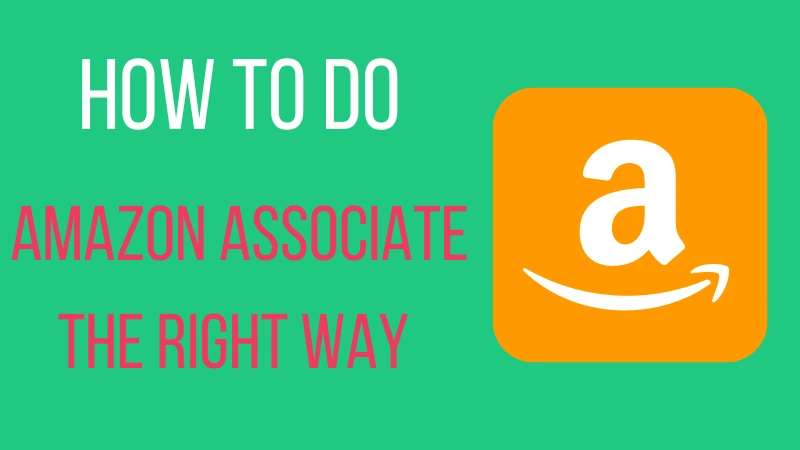 Last Updated on March 5, 2023 by Abdulfatai A. Olamide
Are you hoping to learn how to become an Amazon affiliate and use the Amazon Associates program to make money? If yes, you've come to the right place.
When a person you recommend purchases on Amazon, you can get paid through the Amazon Associates program. Affiliate marketing is the term for this activity.
If you're reading this article, you are probably trying to know how Amazon Associates works. But how can you become an Amazon Affiliate to start earning from the program?
Even though Amazon Associates is a little more sophisticated than the ordinary affiliate network, anyone may sign up to be an affiliate on Amazon with relative ease.
Although Amazon Associates is more involved than your ordinary affiliate network, becoming an Amazon affiliate is still relatively simple.
We'll review everything you need to know to go from zero to successfully joining Amazon Associates and earning your first commission in this post. Here's everything we'll cover as part of that guide:
What to Expect When Starting an Amazon Affiliate
Who is eligible to join as an affiliate? Although Amazon accepts affiliates from all over the world, there are a few fundamental eligibility conditions.
We will lead you through the following:
How to start an Amazon affiliate program.
We'll lead you through every step of the registration process.
A step-by-step approach to making money with Amazon Associates – Once you've signed up, we'll go through how to make Amazon affiliate links, advertise them, and other related topics.
Important Amazon affiliate rules to be aware of. Amazon is more stringent than most other affiliate programs, and following the regulations is critical if you want to stay in good standing with the program.
Who can take part in the Amazon Affiliate program? Amazon Associates allows affiliates worldwide so that you can join the program anywhere you live. You'll need a legitimate platform for marketing Amazon's products to participate.
How to Start an Amazon Affiliate Program
There are three ways to become involved:
Websites
Social media
App
Let's examine each of them individually:
Websites
Promoting products on your website is the most typical way to join Amazon Associates. If this is your intention, Amazon Associates recommends that your website meet the following requirements:
Rich original content – According to Amazon, having at least ten unique posts on your site is a good rule of thumb, though this is open to interpretation.
Fresh content – You must have published new stuff within the last 60 days.
Acceptable content – You cannot post anything unlawful, vile, false, defamatory, sexually explicit, or otherwise inappropriate.
If you don't have a website, the easiest way to start is to create a WordPress site. We have thorough instructions on how to launch your site. Learn how to build a sales funnel.
Also read: What is web hosting?
Social Media
Amazon Associates will accept promotions via the following social networks in addition to having a website:
Facebook – personal Facebook pages are not permitted on the application. Instead, you can use a public group or a fan/business page. However, you cannot apply if your group page is locked or secret or if your page has hidden followers.
Instagram
Twitter
YouTube
TikTok
If you're applying with a social media profile, it needs to be well-established and have many genuine followers.
Although this is subjective, Amazon suggests you have at least 500 organic followers.
When applying, include the specific URL to your social media profile/page – don't just put "facebook.com" or "Instagram." In the step-by-step guide below, I'll remind you of this.
Also Read: Learn how to promote affiliate links on facebook
App
Finally, you can apply through a mobile app if it complies with the mobile app policy. The software, for example, must be free to download and accessible through legitimate app shops (Google Play, Apple, or Amazon).
If you meet the requirements, you're ready to join the Amazon Associates program. In this part, we'll walk you through the steps of making an account and applying for a job.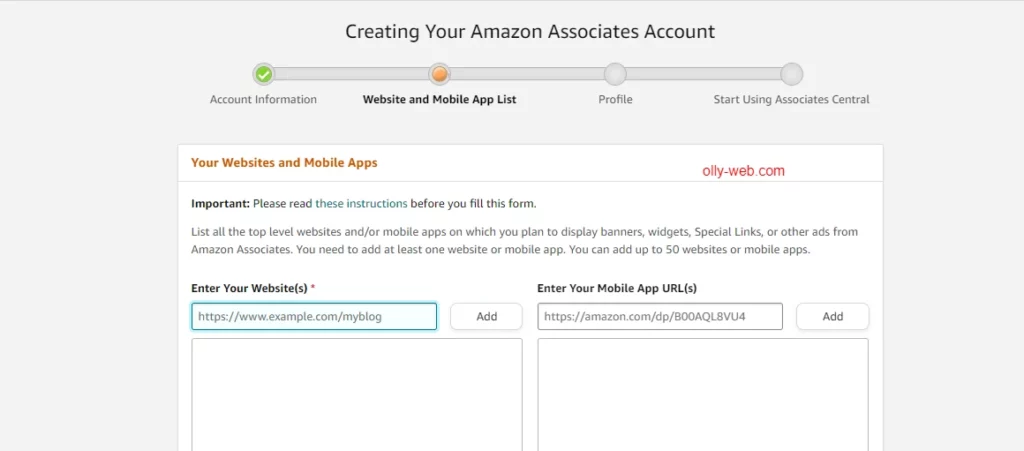 STEP 1: Go to Amazon Associates website and click "Sign up," which will take you to the Amazon Associates page, where you may then click the Sign-up button:
You can join the Amazon Associates program if you already have an Amazon account for purchasing.
You must create an Amazon account if you don't already have one:
STEP 2: Fill in the required account information.
Following that, you'll have to fill out some basic account information, such as the contact information for the person to whom Amazon will send payments.
STEP 3: Enter your information on your website (or social media/app).
This section will add the addresses of the website(s), social media profile(s), and mobile app(s) where you want to advertise Amazon affiliate products.
Remember to give the specific link to your unique page/channel if you plan to advertise products on your social media profile or YouTube channel.
You can't just type "facebook.com" or "youtube.com" into the address bar. You should include your page/channel link like the example below:
facebook.com/your-account-username
You must apply with at least one website/app. Still, Amazon will allow you to add up to 50 other addresses if necessary, which is helpful if you want to promote products in numerous locations.
If you want to market products on both your website and your YouTube channel, for instance, you should include direct links to both:
STEP 4: Complete the profile information.
You'll now need to fill out some further profile information.
To begin, select your chosen associate's ID. The tracking code added to your usual Amazon affiliate links is your AssociatesID.
Usually, you'll want it to be something related to your website. For example, I'd pick if I wanted to create an Amazon affiliate account to promote things on Olly-web.
Suppose you join the Amazon Associates program in the United States. In that case, Amazon will attach -20 to your store ID in tracking URLs. Take, for instance, Olly-web-20.
Don't stress picking the correct Amazon Associates ID; after your account is approved, Amazon will allow you to generate additional IDs. For example, you can generate a unique ID for each website or platform where you promote Amazon products to keep your links separate.
After choosing your associate's ID, you'll need to fill in more information about your websites and what they entail.
Don't worry; you're not obligated to advocate these products solely; it's merely a way for Amazon to get an idea of how you'll promote them.
STEP 5: Utilize traffic creation techniques.
Further down the page, Amazon will ask you how you intend to direct traffic to your website(s) (and consequently to your Amazon affiliate products).
You'll also need to answer a few more questions, including your general monetization tactics. How you usually include links in the content, and how many monthly visitors your websites receive:
After you've made your decisions, scroll to the bottom of the page and click Finish.
STEP 6: Wait for confirmation.
You're all set now! All that's left is to wait for Amazon's clearance. You should get approval soon if your site fits the requirements and correctly fills out all the information.
It usually takes one day; however, it could be longer or shorter, depending on your circumstances.
STEP 7: Carry on with the process for more Amazon sites.
Amazon Associates is unusual because you must apply to each Amazon region store where you want to promote products separately. So if you wish to advertise products on both Amazon.com and Amazon.co.uk, you'll have to apply to the Amazon Associates program on each site individually.
Use the region option in the top-right corner of the main Amazon Associates page to access the Amazon Associates program for different regions.
How do I get money from the Amazon Associate Program?
Let's speak about how to get money from the Amazon Associates program once you've become an Amazon associate.
How to receive payment on the Amazon affiliate program
The first thing you'll want to do once you're cleared for Amazon associates is to add your payment methods:
In the top-right corner, click on your email address.
From the drop-down menu, choose Account Settings.
Select Change Payment Method from the drop-down menu.
At this time, you may also need to give tax information.
The following payment options are available through Amazon Associates:
Amazon.com gift card
Direct deposit (bank)
Check
Amazon accepts direct bank deposits in the United States and more than 50 European countries:
If your location isn't supported, a popular alternative is to use a Payoneer account to receive USD bank deposits from anywhere (including Asia, Africa, and South America).
I believe that simply surfing Amazon as you usually would, rather than attempting to use the Amazon Associates dashboard, is the simplest method to accomplish the best product to recommend in your affiliate journey with amazon.
How to Look for Amazon products to market
After you've taken care of the necessary forms, you'll want to start looking for Amazon products to market.
After choosing the things you want to promote, you'll need to develop a marketing strategy. One approach is to use Amazon Associates' search box to look for the product's name. You can then generate the affiliate link by clicking the Get link button:
If you're using WordPress, a specialized WordPress Amazon affiliate plugin is a more straightforward and effective option.
Make material for your website or social media profiles that promote that product.
You'll need to generate content based on the affiliate products you've researched to attract traffic to them.
"Best of" listicles are a popular tactic. For example, if you want to market tents on Amazon, you could write a post titled "8 Best Tents for Camping: Camping is Intense in These Tents."
You could either write a specialized review or mention it in passing in a relevant article. Suppose you post recipes and advise readers to check the internal temperature of the meat, for example. In that case, you could include an affiliate link to your favorite meat thermometer on Amazon.
Likewise, you may offer an affiliate link to your favorite meat thermometer on Amazon if you create recipes and urge folks to check the interior temperature of the meat.
Generally speaking, You could either write a specialized review or mention it in passing in a relevant article. If you, for example, you'll need to experiment to find the proper type of material to:
Use search engines and social media to drive visitors to your site.
Persuade individuals to buy anything by clicking on your affiliate link.
The most critical Amazon affiliate guidelines to follow to keep your status
When building your Amazon relationship, learning how to become an Amazon affiliate and putting links to your site is only one piece of the equation.
It would help if you obeyed Amazon's guidelines to keep your status as an Amazon associate. You don't want to be surprised if you're banned from Amazon Associates because of some typical affiliate marketing methods.
Here's what to look out for:
1. To avoid deactivation, make three sales within six months.
To keep your Amazon Associates account active, you must make at least three sales in the first six months. Otherwise, Amazon will deactivate your account.
As a result, you might want to hold off on applying to Amazon Associates until your website has a steady stream of traffic.
Don't worry if your account is deactivated because you haven't made those three sales. You can reapply for Amazon Associates at any time in the future; wait till your site has more traffic.
Also Read: How to build a sales funnel for affiliate marketing
Furthermore, don't try to achieve this requirement by placing orders through your affiliate link, as this is against Amazon's standards and will result in your affiliate account being deactivated.
2. Make an Amazon affiliate disclosure conspicuous.
Suppose you're a member of the Amazon Associates program. In that case, Amazon requires you to make that information widely visible on your website.
You can use the following disclosure statement from Amazon on your website:
[INSERT SITE NAME] is an Amazon Services LLC Associates Network member. This affiliate advertising program allows [INSERT APPLICABLE SITE NAME] to earn advertising fees by advertising and linking to [INSERT SITE NAME].
This disclaimer should be placed on the footer page or after the content, in my opinion. Then, when you're adding affiliate links, you may provide a quick release like this and a link to your complete affiliate disclosure.
"If you purchase using my link, I may receive a small commission. THIS PAGE (link to your affiliate disclosure page) has further information."
3. Don't use Amazon affiliate links that are hidden.
You cannot conceal your Amazon affiliate links on Amazon.
If you're unfamiliar with link cloaking, it's a technique for making URLs "beautiful." For example, instead of displaying shrsl.com/sjkhjkhjhkwrere, yoursite.com/go/product-name can be displayed.
There are no qualifiers or caveats in this situation. It is never a good idea to use a redirect or cloak an Amazon affiliate link to conceal the URL of Amazon and your affiliate code.
Ensure you've deactivated cloaking for Amazon links in the plugin's settings if you're automatically using an affiliate plugin to insert links in your content. Due to the Amazon Associates program's popularity, most affiliate link plugins offer specific functionality for handling Amazon affiliate links.
For example, you can choose to encrypt all of your other connections while leaving Amazon affiliate links unencrypted.
4. Only utilize the Amazon Associates API if you want to include prices.
This is an odd restriction that only applies to Amazon.
When writing about a product you're advertising, you can't merely type in the current pricing of the product in the editor. Amazon doesn't appreciate it when you do this since prices fluctuate frequently, and Amazon doesn't want people spreading false information.
If you wish to get around this, one solution is to utilize price references, such as "$" for low-cost items, "$$" for medium-cost items, and "$$$" for high-cost items.
If you want to show accurate prices, you'll need to use the Amazon Associates API to update the price immediately if it changes on Amazon. Using one of the mighty Amazon affiliate plugins, such as AAWP, is the simplest method to achieve this on WordPress.
Furthermore, suppose you're providing prices in a comparison format. In that case, Amazon needs you to show the lowest new and used prices.
Never directly write Amazon product prices in the content editor. Only use the Amazon API if you wish to insert exact prices (which you can access via Amazon affiliate plugins)
5. Do not host product photos downloaded from Amazon on your server
Amazon Associates is quite stringent about utilizing product photos from Amazon to advertise products and being strict about prices.
You can't take a product image from Amazon and re-upload it to your website (AKA hosting that image on your server). However, if you serve these photos directly from Amazon or via the API, you can incorporate them.
For example, use Amazon's website to create an "Image + Link" affiliate link. You can use that image on your website. You can also use an Amazon affiliate plugin to insert Amazon product photos correctly.
Other non-Amazon photos, such as your own or photographs directly from the manufacturer, can be used to promote products. However, you won't be able to add an affiliate link to the image if you do this.
In addition, you cannot direct users to your affiliate link by having them click on a third-party image.
However, you may place a button next to the personalized image with your affiliate link.
Recap: Don't download Amazon product images and host them on your website; instead, use the API or the embed code from the Amazon Associates website to incorporate authentic Amazon product images.
You can use third-party photos to promote affiliate products, but don't utilize your affiliate link to link to the images themselves.
6. Be cautious when using affiliate links.
You won't need to worry about anything if your website has Amazon affiliate links. However, if you intend to advance elsewhere, it's critical to remember that you should never promote yourself. Don't use your Amazon Associates link to make purchases.
This is a relatively standard regulation for all affiliate programs, but it's worth repeating. You can't buy anything on Amazon through your affiliate links.
Amazon may ban any purchases you make and risk the chance of jeopardizing your Amazon Associates account.
Wrap up on how to become an Amazon Affiliate in 2023
It is essential to have a strong understanding of the Amazon Affiliate program if you want to succeed. Following the tips and strategies in this article, you can create an excellent affiliate program to help you achieve your goals.
The best action would be to invest time and energy into developing your website, developing a marketing plan, and utilizing effective Amazon advertising strategies.
If all of these efforts are combined, you can achieve great success in the years to come after joining an amazon affiliate program.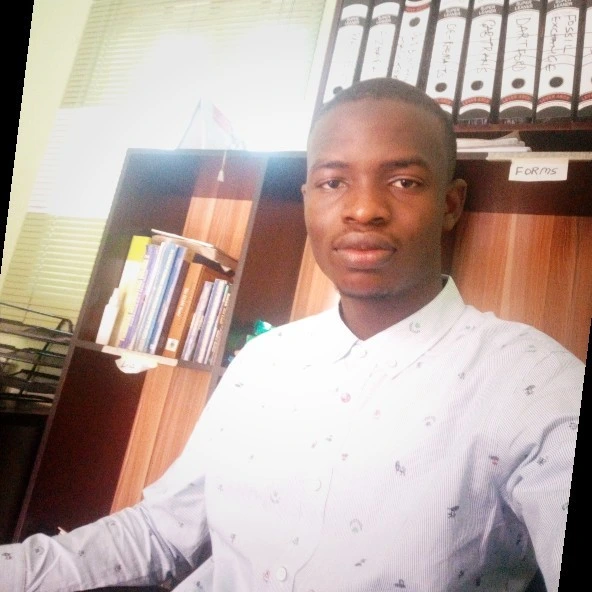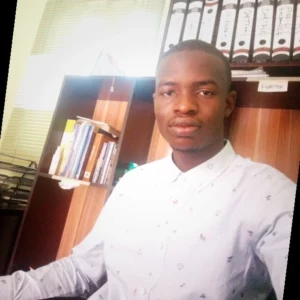 Abdulmuizz is an aspiring Software Developer with a keen interest in digital marketing, finance, and tech. He likes to share his knowledge with others in his spare time by writing top-notch content on fascinating topics around marketing and technology. When he's free, he surfs Youtube and plays video games and basketball.