How to Start a Digital Marketing Agency in 2023 – Super Fast
Last Updated on March 5, 2023 by Abdulfatai A. Olamide
Are you one of the people trying to know how to start a digital marketing agency of their own? In today's economy, businesses of all sizes are turning to digital marketing to reach new customers.
Digital marketing has become one of the most important aspects of a business's marketing mix. Starting your digital marketing agency can be a great way to gain experience and grow your business.
This article is created for you to guide you along the way and help you establish your digital marketing agency. 
A digital marketing agency can help businesses create, execute, and optimize online campaigns. If you're interested in starting your digital marketing agency, this guide is for you.
What are the basics of starting and operating a digital marketing agency?
Digital marketing agencies are a great way to get your business ahead of the competition. They can help you develop and implement marketing plans to drive your website traffic and increase sales.
Plus, they can provide expert guidance on digital advertising techniques, which can help you reach more people who are likely to be interested in your offer.
If you're looking for a way to improve your business's online presence, a digital marketing agency might be the solution you're looking for. But what about if you want to start your marketing agency?
Starting a marketing agency can be great for working with clients and creating new marketing campaigns. But there are a few things to remember to make this happen:
Make sure you have the necessary skills and experience.
Research your industry and find the right clients.
Plan your business carefully so you can succeed in the long term.
You want to be sure you know what you are offering. If you plan to provide Facebook ad management, you should understand how the Facebook algorithm works. For morality's sake, you should have run some ads for yourself or a similar project in the past.
What about if you have not run ads for a similar project? Then it is advisable to ask colleagues who have worked on a similar project or do thorough market research.
Another thing is to narrow down and focus on a specific industry for which to run ads. Your focus might be working with Ecom businesses, lead generation for solar industries, or any industry of your choice. This does not only allow you to gain much experience but also establish mastery of what you do.
The success of every business is influenced by the strategy and plans the company puts in place. You might have to plan how to reach your audiences, your pricing, your contract agreement templates, and how to onboard them.
How do you develop a successful digital marketing strategy, and what tools and resources do you need?
When starting a digital marketing agency, remember a few things. It is essential to have a clear vision for the agency and what they want to achieve. After that, it is crucial to have strong branding and message so that clients can easily find you online.
That being said, don't forget to have a well-rounded team with marketing and technical skills to create effective campaigns.
Make sure you stay up-to-date on the latest trends and Techniques in digital marketing, so your campaigns look fresh and innovative. One way to grow faster is to build relationships with other agencies in your industry so that you can share best practices and help each other grow.
Tools and Resources needed as a Digital Marketing Agency.
Here are the tools needed.
Lead Generation Tools
Meeting Scheduler
Email Marketing Tools
Knowledge-Based Academy
These are the general tools you need to start your Agency. You might need more tools depending on the nature of your specialization. If you are into Video creation, you might need tools like Invideo and Lumen5.
However, if you are into social media management or media buying, you will need some tracking tools.
1. Lead Generation Tools
Lead generation tools are essential for any online business. They help you identify and target potential customers and collect vital information such as contact information and buying behavior. Many different lead generation tools are available, so it can be hard to decide which is right for your business.
Here are a few key things to consider when selecting a lead generation tool:
Purpose: What is the primary purpose of the lead generation tool? Is it designed to collect contact information from potential customers or compile customer buying behavior data? Or both?
Features: Which features do you need in a lead generation tool? Do you need an email capture form? An opt-in form? A contact database? A landing page builder?
Costs: How much does the lead generation tool cost? Does it come with a free trial period or premium features?
Some of the lead generation tools you can try are Leadpages, Optinmonster, LinkedIn sales navigator, Hubspot and Activecampaign
2. Meeting Scheduler
Meetings are one of the most important aspects of any organization. Whether formal or informal, they provide a space for people to come together and discuss common goals. Meeting planners play an essential role in making sure these meetings run smoothly.
Here are four things you need to know about meeting schedulers:
a) They coordinate meetings by setting up dates and times.
b) They create agendas and minutes (recordings) for meetings so everyone can always visit and rewatch the meeting videos.
c) They ensure that all participants can share necessary materials during the meeting.
d) They ensure that all meeting participants feel satisfied with the outcome because you tend to discuss as if you are sitting side by side.
Some of the tools you can choose for your upcoming meetings are Calendly and Zoom. These are the two most popular meeting schedulers for various businesses. Luckily, they both have a free plan if you are starting.
4. Email Marketing Tools
Email marketing is a powerful way to connect with your customers and build relationships. You can use email marketing tools to create and send customized emails, track engagement, and measure the effectiveness of your campaigns.
Some popular email marketing tools include MailChimp, Getresponse, Constant Contact, and AWeber. They all have different features and pricing options, so choosing the right one for your business is essential.
Here are some tips for selecting an email marketing tool:
a) Consider your customer base. MailChimp might be a good choice if you have a small business that targets only local customers. If you have a more significant company that sells products or services worldwide, Constant Contact or AWeber might be better options.
b) Choose a tool that meets your needs. If you have a few customers, you should stick with the plan that works best for you and do not erode your profit as a startup agency.
5. Knowledge-Based Academy
Many people are unaware of the many different places they can learn about digital marketing. There are many kinds of digital marketing agencies that offer a variety of learning opportunities. Whether you want to learn on your own or take a course, there are many options.
Online Research
Digital marketing certification courses
Digital marketing bootcamps
In-person training programs
There are several different ways to learn about digital marketing. You can attend a digital marketing agency course, read online resources, or subscribe to a digital marketing newsletter. Each of these methods has its advantages and disadvantages.
Attending a digital marketing agency course is the most expensive option, but it can be the most beneficial because you'll have direct access to experienced marketers.
Online resources are cheaper and sometimes more comprehensive, but they may not be as hands-on as attending a class. Newsletters are free and often provide valuable tips and advice, but they may not be updated frequently enough for today's competitive market. 
The best way to find the right program for you is to combine multiple methods into one comprehensive program, do your research and find an academy or education provider with a good reputation.
You can also ask for recommendations from friends and family who may have experience with specific providers. Be sure to pick a provider that will fit your learning style and goals–not all programs are created equal!
What challenges will you face along the way when starting your agency?
How to generate traffic and leads
Managing Your Time and hiring Competent hands
Managing available resources like money, available channels of communication, and others
Determining ROI (Return on Investment) and ROE (Return on Effort)
Expanding and growing the agency
Step #1 How to generate traffic and leads
As more platforms are made available, generating traffic and leads is becoming more complex and less attainable. Many business owners dedicate their entire time to social media, posting seven days a week without receiving any response.
It can be frustrating, especially when it appears to produce for other brands.
Take a step back and consider whether you're producing high-quality content that people want to see and if you want your content to generate enough traffic and leads. When you are just starting, it is advisable to focus on a single channel to keep your focus.
A single person does not manage the traffic of the big brands you see. Since you do not have the workforce yet, you should make maximum use of the one you are best at and where you believe your audiences hang out most.
There are a few ways to generate traffic and leads as a new agency. One way is to create strong content that is engaging and useful. Another way is to provide valuable advice or services to help potential clients.
Additionally, partnering with other agencies that share your vision and goals can be helpful.
Step #2 Managing Your Time and hiring Competent hands
Finding the ideal candidates to join their team is a significant challenge for many business owners. Without becoming broke, you want exceptional talent.
Hiring full-time marketing experts is frequently impossible, so you are forced to work with a subpar group. Training your staff will become a bigger problem for marketers as businesses and technologies advance.
The obvious solution in this situation is to work with one until you can assemble the ideal staff for your organization. Whether it's ensuring they are utilizing their maximum ability or educating them on the digital tools, they will use daily.
While you search for, educate, and can afford your best employees, outsourcing the smallest part of your services will help reduce some of the tension.
It is no secret that managing one's time and hiring competent hands are vital to any business. Many businesses face the challenge of finding employees who can meet the required qualifications fast and without sacrificing quality.
One of the ways to maximize your effort and speed up your hiring process is to create a timeline for each task and track progress against it. This will help determine when a particular study is done and how much time remains.
When hiring, you can also use a job search engine or other online resources to find potential candidates.
Let employees know their responsibilities and when they will be available for work. This will help ensure that all employees understand their role in the business. Set specific goals for each department or position, and ensure everyone knows about them.
Step #3 Managing available resources like money, available channels of communication, and others
There are a few ways to manage resources like money, available channels of communication, and others. Managing resources can help you grow your agency fast. Think about what you want your agency to accomplish. How do you want it to grow?
What resources do you need to succeed? Once you know your goals, think about how to allocate those resources.
Create a budget and track where your funds go. This will help you determine how much space your agency needs and where the money is going.
You can also use this information to determine if you have enough funds to continue growing or if there is an opportunity for someone else to take over your agency.
One way to grow fast is by collaborating with others to share experiences and resources. Talk with other agencies and find out what works for them.
No matter the number of visitors your website brings, converting them as much as possible enables you to generate income around the clock. It is understandable why one of the main challenges that modern marketers confront is managing websites.
Your website must be able to draw in, retain, and increase conversions. Obtain customer feedback regarding any issues they may face with particular website areas. See what your rivals are doing, learn from it, and make your own by examining your competition.
Step #4 Determining ROI (Return on Investment) and ROE (Return on Effort)
ROI (Return on Investment) measures how much profit an organization makes relative to its investment. ROE (Return on Effort) measures how much work an organization does close to its budget, To determine whether an organization's return on investment (ROI) and ROE are appropriate for the business.
It is essential to understand what each number means.
There are many different ways to calculate ROI and ROE. It is essential to understand these concepts when deciding which investments to make.
ROI and ROE are both necessary measures of the performance of an investment, but they have different meanings.
ROI is the percentage of a company's total income earned back over a certain period, while ROE is the percentage of a company's genuine effort to achieve that goal.
The two concepts are often used together, but their meanings can be completely different.
ROI generally refers to an investment's overall return on investment; this means how much money a company makes from selling its products or services.
ROI is often used to measure the performance of a company's investments. ROE, on the other hand, measures a company's effort expended to make its investment.
If it takes you more than a certain number of hours/days/months/years to accomplish an objective, you should be ready to compare it with the alternative forgone if it was worth those periods spent achieving it.
This saves you from disappointment and allows you to grow faster by focusing on what moves the needle.
Step #5 Expanding and growing the agency
One way to grow an agency is by expanding its reach. This can be done through partnerships, sponsorship opportunities, or marketing and selling services to new clients.
When I say new clients, it does not have to come from your paid ads or the same effort you put in place when starting. You can acquire new clients through word of mouth. Ask your current client politely if they love what you do for them.
Do they have family or friends whom your service can help? Ask them to refer you to them in exchange for a commission on their next subscription.
Another way to grow an agency is by investing in technology. This can include implementing online tools and platforms and creating social media accounts and websites. Your agency should also research and analyze its competition to see what they are doing to grow faster.
Wrap up on how to start a digital marketing agency in 2023
Keep your business goals in mind when launching your digital marketing agency. If you're new to digital marketing agency creation, research your desired target audience and what type of content they are interested in. Create a plan and strategy for reaching your target audience.
Don't forget to increase your online presence. Find a good company to help you develop your marketing plan and strategy. Ensure a compelling message and system is in place, so your clients know what to expect from your agency.
Marketing can be challenging. You could feel like the entire world is on your shoulders as an entrepreneur and business owner trying to do it independently. You may make contacts and spread the word to help your business expand even in an oversaturated market.
With the correct information and resources, you will soon be able to relax and watch your creations genuinely thrive.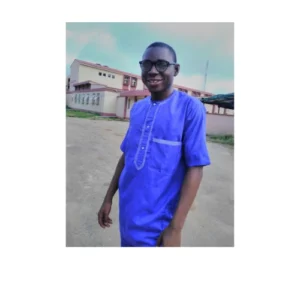 Abdulfatai is a Content Director at Olly-web, where he specializes in Search Engine Marketing (SEM) and Social Media Marketing (SMM). He has over a decade of experience working with businesses to promote their visibility through SEM, SEO, and social media. Abdulfatai believes that great content is the key to success on social media, and his goal is to help businesses grow their following by providing high-quality content that resonates. When it comes to online marketing, Abdulfatai knows how to work hands-on with clients and has a deep understanding of what works best for them.