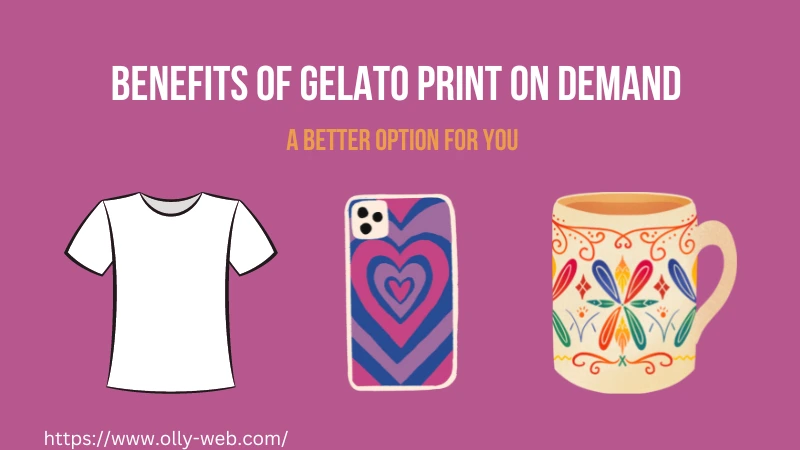 Last Updated on February 4, 2023 by Abdulfatai A. Olamide
There are many benefits to gelato print-on-demand. Here are some of the most important features. You'll be amazed at the possibilities! Also, you'll be pleased to learn that you can reduce your shipping costs by up to 50%.
Quick Highlights of Why You Should Choose Gelato Print on Demand
Product customization
Reduced waste
Faster delivery
Easy integration with Shopify
Costs
1. Product customization
For entrepreneurs and creators looking to customize their products, Gelato Print On Demand can be the perfect solution. This service integrates with Shopify stores and allows for fast and easy customization of products. The Gelato API allows you to connect with thousands of printing services around the world and fulfill orders in just a few days.
Customers can customize the design of their products with images, text, and multiple layers. They can also add descriptions and set retail price. The customer support team is available 24/7 via email and live chat. Support is provided in multiple languages and the resolution time for tickets is usually four to six hours. Larger accounts can also request a dedicated account manager.
Gelato does not provide warehousing services, unlike competitors such as Printful. However, it is possible to customize products from other platforms. The company also offers direct integrations with Shopify and Squarespace, which allows you to start an e-commerce store. However, you should keep in mind that it costs you money to manage your online store with Gelato.
Gelato allows you to customize your products via their online design editor. The price does not include shipping, which varies depending on the product and country. Prices are flat for most items. You can choose a free trial for thirty days. You can also upgrade to the Gelato Plus plan after that. The Gelato Plus payment plan requires a monthly fee of $9.99 per month.
If you are interested in scaling your ecommerce business and monetizing your product customization business, you may want to consider using a print on demand company. Some companies offer limited customization options, such as simple logos, while others may offer several different designs and customized packaging options. You should choose the company that best meets your design needs.
2. Reduced waste
Gelato print on demand enables e-commerce companies around the world to meet any demand for customized products. Its business model is sustainable and local, which reduces transportation distances and carbon emissions. In addition, the company's innovative software enables local producers to streamline production, and the company's efficient delivery network reduces waste and shipping costs.
Gelato was founded in 2007. Before this, custom goods production was inefficient, costly, and environmentally unfriendly. Typically, the creator would manufacture, package, and ship the goods themselves, but it was a waste of time, money, and energy.
Gelato is now used by more than 1,300 businesses that allow customers to design and build individualized products. This company has been able to measure its impact on the environment and has been praised for helping local businesses reduce waste.
Gelato's technology is backed by a customer support team that is available 24/7. The company's online help center contains self-help guides and answers to common questions. Alternatively, customers can contact their dedicated account managers for help. The team can answer questions about how to start a print on demand business, how to manage orders, and more.
The company's solution has already been adopted by e-commerce store owners around the world. The fastest growth has come in the US, UK, Germany, Australia, and Asia. Its integrations with other e-commerce platforms, such as Etsy and Shopify, allow businesses to manage their orders more efficiently.
3. Faster delivery
Gelato print on demand is a global network of print providers with a stable presence in 33 countries. With its streamlined fulfillment process, you can order custom items and have them delivered to your doorstep in as little as 72 hours. This is far faster than most print on demand services and is better for the environment.
Gelato prioritizes domestic shipping and local production, and its green policies reduce carbon emissions and shipping costs. They provide all of the tools you need to sell your products, from design to delivery.
The price of products is calculated excluding taxes and shipping, so you don't need to worry about hidden fees. Gelato is similar to Amazon in terms of turnaround time, but it has a smaller product catalog and cannot offer laser engraving or embroidery. Moreover, Gelato is more affordable, with shipping rates that are based on a flat rate for most products. Additionally, the service helps you cut emissions by fulfilling orders as close to the customers as possible.
Gelato also has robust editing, layering, and position tools. You can also track the status of your order. The company provides a complete reporting system and guarantees a 72-hour delivery. It integrates with Shopify and other e-commerce platforms. It also allows you to sell through Amazon.
Gelato offers a number of features that will help you increase your sales and improve your business. For example, it includes a design editor and automation features that make customizing products easy. It also has integration with Canva's print on demand services.
4. Easy integration with Shopify
You can easily integrate your Shopify store with Gelato's print on demand service. To do so, log in to your Gelato account or create a new one. Once you've done this, you can create products in Gelato or import your existing ones. Once you have your products in Gelato, you can customize them for your Shopify store.
Gelato offers a free shipping option for orders that total less than $50. Gelato also offers flat-fee shipping, so your customers won't pay more than the price they see on your website. In addition, Gelato calculates live shipping rates during checkout. However, you must use the Shopify Plus payment plan for Gelato.
Gelato is one of the most popular print on demand services on the market. It connects merchants to a global network of printers to deliver their products within 72 hours. In addition, the company manages every step of the order from conception to delivery, making the whole process more efficient.
Gelato's print on demand solution is a great solution for online retailers of all sizes. It enables SMEs and e-commerce enterprises to customize their products and deliver them locally. It also supports a variety of delivery options, including faster shipping and a local fulfillment system.
Gelato was founded by former OptimalPrint, a company that specialised in printing personalized photobooks and greeting cards. As the business expanded, it needed a network of trusted international printers. Gelato was born to be that network. Its name is a combination of two companies that share the same vision.
5. Costs
Gelato offers print on demand services for products such as photo books, calendars, greeting cards, roll-up banners, and more. Its network of more than 100 print partners across the world enables it to provide fast, reliable delivery of your products. And with no upfront costs, you can order as many products as you need, even if you're a small business.
Gelato also has a global network of print houses that fulfill orders right from their fulfillment centers. This makes the printing process more efficient and reduces your carbon footprint. The service is free to use and allows you to print up to five different items across 10 stores. The service's easy-to-navigate interface and detailed checklist make it easy for users to order and print products.
Gelato also allows you to upload your own designs or use their Design Editor to create a unique product. Once you have uploaded a design, you can choose the print size, canvas thickness, and whether you want the image to be printed horizontally or vertically. You can even upload your own images or choose from a library of Getty images. Once you're satisfied with the design, you can choose shipping options.
You'll then be asked for your shipping address and charged accordingly.
Gelato also offers an online help center. You can access it any time day or night to find answers to common questions. Their support is also available in multiple languages. The average response time for queries is four to six hours. For larger accounts, Gelato also provides dedicated account managers to guide you through the process. These account managers offer free advice and strategies for onboarding and growing your business.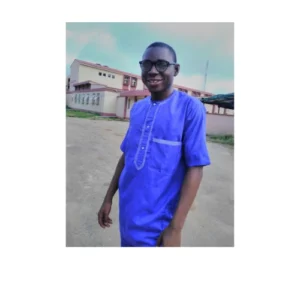 Abdulfatai is a Content Director at Olly-web, where he specializes in Search Engine Marketing (SEM) and Social Media Marketing (SMM). He has over a decade of experience working with businesses to promote their visibility through SEM, SEO, and social media. Abdulfatai believes that great content is the key to success on social media, and his goal is to help businesses grow their following by providing high-quality content that resonates. When it comes to online marketing, Abdulfatai knows how to work hands-on with clients and has a deep understanding of what works best for them.