Last Updated on August 5, 2023 by Abdulfatai A. Olamide
Google AdWords: What Is It and How Does It Work? The Basics of Google Adwords
Google AdWords is a pay-per-click online advertising network that lets companies display ads on Google's search results page. Businesses pay to have their ads appear at the top of the search results page for specific keywords. Because the platform uses pay-per-click (PPC) advertising, you only have to pay when a visitor clicks on your ad.
Users bid for clicks in the Google AdWords marketplaces, which work similarly to an auction. The highest bidder, however, does not always win. Apart from money, Google uses the quality score to ensure that people who click on advertisements have the greatest possible experience.
id="wp-block-themeisle-blocks-advanced-heading-b3e152fc" class="wp-block-themeisle-blocks-advanced-heading wp-block-themeisle-blocks-advanced-heading-b3e152fc">Google Ad for Business: How can you make the most effective use of Google AdWords for your Business? What Is It and How Does It Work?
Google AdWords is a renowned internet advertising tool that allows companies to reach individuals all over the world and grow their reach. Advertisers pay Google to target users based on their keyword searches, country, and device type, and then have their ads distributed to users who are interested in their products or services through this pay-per-click network.
How Do Google Ad Networks Work?
Google AdWords allows businesses to target customers across two major networks: search and display.
On the search network, advertisers bid on relevant keywords. This allows them to target users who use those phrases in a Google search query with their adverts. Paid search results are frequently shown at the top and bottom of the page, along with a little ad icon.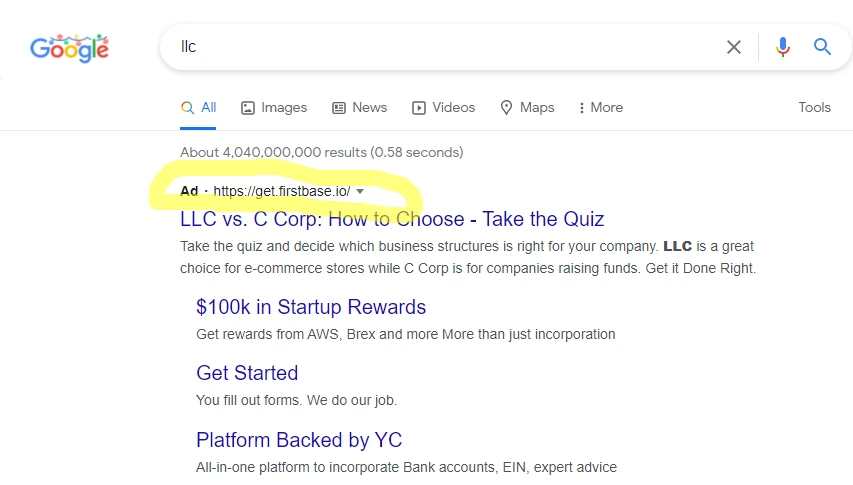 The display network, on the other hand, allows advertisers to insert banner advertisements on Google-owned websites.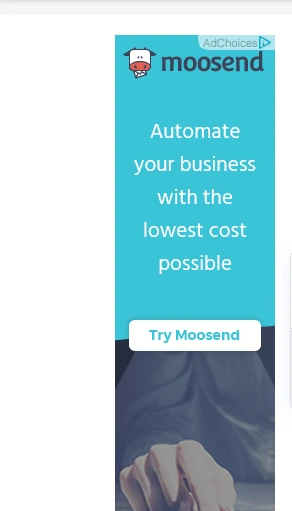 How Does Ad Ranking Work and What Is It?
The Google AdWords system is essentially a live auction in which an advertiser places a "bid" for a specific ad spot. Depending on the competition and price bid by other advertisers, the advertiser either receives the desired position or is assigned to a lower position.
However, your true ad position is determined by two factors: your maximum offer multiplied by your quality score.
Maximum bid refers to how much you're willing to spend when viewers click your ad, whereas quality score pertains to how well an ad is optimized, the quality of the landing page, your expected click-through rate, and the relevancy of your ad to searchers. If your ad has a higher ad rank, it will appear higher in Google search results.
High-quality advertisements and AdWords campaigns are also rewarded by Google with cheaper per-click costs, higher ad ranking positions, and a greater possibility of appearing above organic listings in the top spot.
What's the most effective approach to using AdWords?
To use Google AdWords, follow the instructions below:
Determine the goals for your account. If you're using Google Ads to promote a brand, for example, your account structure and features will be significantly different from if you're using it to generate leads.
Determine who your ideal customers are, what they do, what they're looking for, and what device they use; and use these to create your audience personas.
At each stage of the process, conduct keyword research using keyword tools like SEMrush to learn about the cost, competitiveness, and volume of search phrases. You can also make use of ahrefs
In your AdWords account, create different ad campaigns and ad groups, each with relevant keywords and ads.
After you've created a list of relevant keywords for your business, you may bid on those keywords to have your ad appear in the search results. If the keywords have a lot of competition, your CPC will be too high to bid on. In this case, it's advisable to go specific and bid on long-tail keywords that are relevant to your company.
Write the copy for the advertisement. In your campaign, include relevant keywords, a fascinating headline, a clear call-to-action, and ad extensions.
Make a mobile-friendly landing page with high-resolution photographs, a form, and a clear call-to-action that emphasizes the benefits and characteristics of the product or service you're selling.
To track conversions, add a Google Analytics code to your website.
The secret to a successful ad campaign is to constantly optimize and A/B test your ad wording and landing pages.
What Are the Google AdWords Fees?
The amount advertisers are charged by Google AdWords is determined by the type of advertisement they are running.
Because Google AdWords is a pay-per-click advertising platform, your ads will appear for free, and you will only get paid if someone clicks on your ad in the Google search results page. Furthermore, because the AdWords system is based on a live auction, click pricing is determined by the number of competitors and their willingness to pay for a click.
When implemented correctly, Google AdWords may provide high-quality traffic to a website for a fraction of the cost of traditional advertising.
However, if you don't know how to successfully manage the process, costs can quickly escalate, and you risk attracting low-quality visitors. To run a successful AdWords campaign, you must first understand the criteria that go into establishing how much each click costs you. This ranges in accordance with different criteria
• Keyword competition is fierce.
• Maximum bid and bid position
• The average Monthly and Estimated Budget.
• Click-through rates
• The quality score of your keyword.
You may be paying a lot of money for each click if you're targeting high-volume keywords with a lot of monthly searches, which can range from a few cents to over ten dollars.
To keep track of your AdWords spending, create a daily budget at the campaign level. You have complete freedom to change this at any time. Starting out with advertising should preferably be modest and with a little budget. Based on the insights and quality of leads, you can determine whether to increase your budget or stop a campaign.
Are Google Ads Really That Good?
Large and small businesses alike can benefit from Google Ads. It's a cost-effective technique of advertising that can target qualified, in-market prospects when done correctly.
• Understanding sponsored search, bidding tactics, keyword research, account structure, and other aspects of Google Ads is critical to make them work for you.
• Determine how much you can spend on each campaign, then set and follow a daily budget.
• Perform keyword research and increase your bids on phrase and exact keywords to get more relevant clicks.
• Make sure your advertisements are relevant and appealing enough for consumers to click on them.
• Use A/B testing to see how different variations of a page perform on your landing pages.
• Remarketing is an effective method of reinforcing your brand.
Start small, tweak based on results, then scale up if your campaigns are generating respectable and lucrative sales; if you're still unclear whether Google AdWords is worth it.
How to Use Google AdWords for Your Business in Step-by-Step Instructions
Running an internet business isn't easy, especially when you're competing against behemoths like Amazon, which have an endless marketing budget. The competition for the top spot on Google's first page of results is tough. Getting to the main page, even with excellent SEO, can take months or even a year.
Pay-per-click (PPC) advertising comes into play here. Google AdWords is a Google-provided paid advertising service that allows businesses to display ads on Google's search result pages. Google's search results pages (SERPs) commonly feature advertisements at the top and bottom (search engine result pages).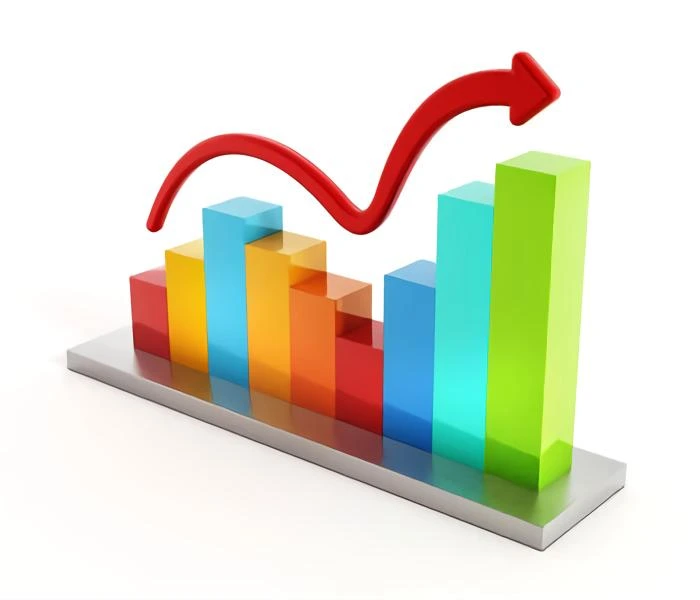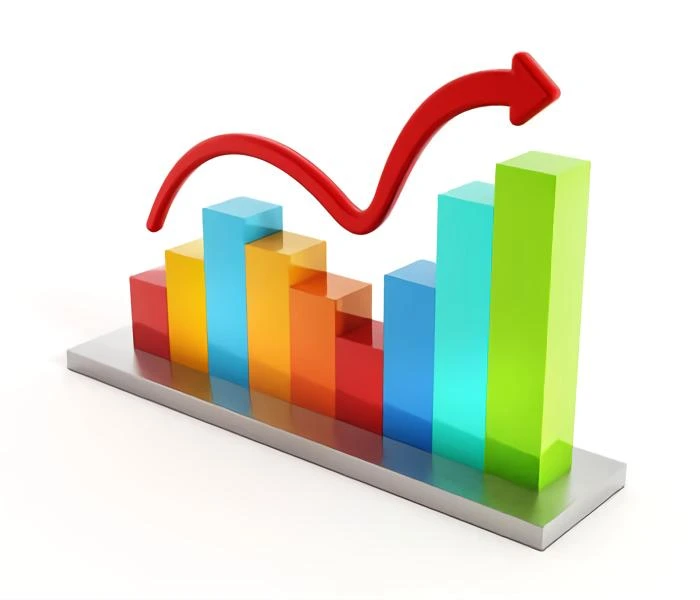 Google AdWords' Advantages
Google AdWords is a formidable tool when it comes to online advertising. What distinguishes it from the rest? The following are some of the advantages that businesses gain from using Google's paid marketing platform:
Accurate Targeting
Google's broad targeting capabilities allow business owners to ensure that their ads are only visible to potential customers. Geographical area, age, keywords, and other characteristics might help business owners segment their target market. They can also choose when the time of day their ads are shown to their target audience. Many companies use the example of only airing ads Monday through Friday from 8 a.m. to 5 p.m. Because most businesses are closed or operate at a reduced capacity on weekends, this is the case. This could help you get the most bang for your buck with your advertising spend.
This is especially advantageous to local small businesses. According to studies, 50% of smartphone users who conducted a local search visited a store within a day, offering local businesses an edge in grabbing the public's attention by being at the top of SERPs.
Selecting Specific Devices For Ad Delivery (Placement)
Google AdWords now allows businesses to pick which devices their ads will display on, according to a 2013 enhancement. The search network is accessible via desktops, tablets, and mobile devices. Businesses can target specific devices, such as iPhones or Windows, by drilling down even more on the display network. Bid adjustments allow you to alter your bids automatically based on which devices are most likely to convert on your website. Examine conversion and e-commerce data in Analytics.
Only pay if you get results.
This is probably the most well-known benefit of advertising using Google AdWords. Businesses that use AdWords only pay for clicks rather than impressions (unlike Facebook) on their ads. This is referred to as a pay-per-click (PPC) advertising model. Businesses save money by only paying when a user views their website this way.
Results are being tracked.
Google AdWords allows businesses to track the effectiveness of their advertisements. This allows you to keep track of how many people view your ad and click on it. You can also use Adwords to track the number of individuals who visit your website and take necessary action based on that information.
According to Google's Economic Impact study, businesses make an average of $2 for every dollar spent on AdWords. Using Google AdWords as part of your current online marketing strategy will almost surely produce positive outcomes. However, this isn't the case in every industry. Giving AdWords a try is the best way to see if it's suited for your business.
If you're confused about how to set up your account or use AdWords profitably, this lesson will guide you through the process. Continue reading to learn more.
Preparation For The PPC Advertisement
When utilized appropriately, Pay Per Click (PPC) advertising is a powerful tool. Before you begin creating your AdWords account, you must first identify your objectives. While "more sales" may seem like a noble goal, online advertising necessitates greater precision.
A first-time visitor to your website is extremely unlikely to make a purchase. For online sales, it's especially crucial to build and maintain a trusted relationship with your customers. As a result, a company's use of AdWords could be for a variety of reasons. Consider the following scenario:
Boosting sales
Online registrations
Subscriptions to emails
Obtaining Leads
Improving brand recall and recognition
While having many objectives is perfectly acceptable, keep in mind that you will need to run distinct campaigns to achieve each one (More on this later). Aside from identifying your aim, another necessity for AdWords advertising is the creation of a landing page.
What does a good Landing Page look like?
When someone clicks on your ad, they are directed to a landing page, which is a URL or webpage where they "land." A landing page is a page that is different from your main website and could be a specific part of your website and is dedicated to achieving a certain goal. The effectiveness of your AdWords campaign is determined by the quality of your landing page. Visitors will be converted into leads and, eventually, customers, with the help of a well-designed and optimized landing page.
Keep the following in mind when developing your landing page:
• Targeted landing pages: For each offer, create a separate landing page. Your visitors may become perplexed if your landing page has many purposes. (Form Submission, Product Page, Book a Call, etc)
• Call to action: Don't forget to add and properly highlight the desired call to action button on your landing page.
• Mobile-friendly: With the growing number of individuals accessing the internet via mobile devices, it's vital that your landing page be mobile-friendly.
• Follow through on your promises: Any promises made in your ad should be followed through on your landing page. If your ad mentions a discount, make sure it's mentioned on the landing page as well.
• By this point, you should have a list of particular objectives in mind, as well as customized landing pages to assist you in achieving them. It's finally time to set up your Google AdWords account.
Setting up a Google AdWords For Business Account
• First and foremost, you must create an account.
Simply sign up for Google AdWords by logging into your Google account. If you do not already have a Google account, you will need to create one. Don't worry, it will only take a few minutes.
You'll be transported to the following page after filling in all of the essential information, where you can begin developing your first campaign. Here you may set your budget, target audience, bids, and write your ad copy.
Step 2: Make a financial plan.
As you can see, the most crucial task is to create a budget. Setting a daily budget will guarantee that you do not go overboard with your spending. The best way to figure out your daily budget is to first figure out how many visitors your landing page can convert into clients. If you're just getting started, working with averages is OK.
Click Save to move on to the next level when you've settled on a currency and a budget.
Step 3: Decide who you want to reach out to and your Avatar.
This phase allows you to specify the geographic location of your target audience. This feature ensures that users who search for the keywords you're bidding on (more on that later) and are in the geographic location you designate will see your ad.
If you select the advanced search option, you can use "radius targeting." Radius targeting allows you to target a defined radius from your zip code. Depending on the nature of your business, you may want to target entire countries or just locations if you sell locally. For different radius targets, you can even specify bid changes. For example, you might want to bid higher inside a 10-mile radius but cheaper within a 30-mile radius.
Step 4: Choose a Network
The next step is to choose between Google's Search Network and Google's Display Network. On the Search Network, your advertising will appear in the Google SERPs, while on the Display Network, they will appear on any website that displays ads.
The Search Network is ideal for newcomers and small businesses since it displays your ads to visitors who are specifically looking for terms related to your industry. Display ads are great for retargeting and branding, and they have a far lower cost per click. However, they are less query-oriented.
Step 5: Make a list of keywords.
Keywords are the search terms or phrases that a user types into Google's search box while doing a search. You can choose up to 15-20 keywords that could result in your ad appearing on the SERP, according to Google. Don't worry, you can always add more keywords afterwards.
Instead of selecting 20 keywords that may or may not be relevant, it is preferable to select a small number of keywords that you are confident will provide results. However, the search volumes of the terms you choose should also be taken into account. While choosing a keyword with a 450,000 search volume may appear enticing, it may not be the greatest choice.
AdWords is built on a bidding mechanism, as previously indicated. Bidding for keywords with a high amount of searches is often prohibitively expensive. Choosing additional keywords, especially those with a lot of search traffic, might be expensive.
To keep your costs modest, pick a few relevant terms with low search volumes.
The Different Types of Keywords and How to Find the Right Keyword Match and Phrase
When it comes to how your ad will look, you have four keyword match types to choose from.
Broad match: Broad match is the default setting in AdWords. According to Google, "it allows your ad to appear for searches on comparable phrases and related variations, such as synonyms, single and plural forms, probable misspellings, and stemming."
By utilizing a broad match, you can reach the largest possible audience. Your ad may appear in a high number of irrelevant search results because broad match exposes your advertising for synonyms and a percentage of your keywords.
If you use broad match to target "fine Jewelry Store in New York," for example, your ad can show up in the results for "Store in New York."
Broad match modifier: You can have more control over your matches using the broad match modifier. Simply adding a'+' before a sentence will lock it in place. Only if a search query contains the phrases or words after the '+' will your ad appear in the results.
For example, if you bid on "+fine Restaurant in Manchester," your result will never appear for searches such as "pizza in Manchester."
Phrase match: The phrase match provides even more power opportunities to business owners. If phrase match is selected, your ad will only appear in search results for terms that are in the same order as your keyword.
This means that if you choose "Hotel in Manchester," your ad will not display in the "Manchester's Hotel" search results. To define phrase match, simply place your terms within quotation marks.
Exact match: As the name suggests, this option assures that your ad only appears when someone enters a search phrase that matches your terms perfectly.
If your keyword is "Best Hotel in Manchester," and you choose the exact match, your ad will not appear for searches like "Hotel in Manchester" but will appear for "Best Hotel in Manchester,
To indicate an exact match, use brackets around your keywords. For Example, [ Best Hotel in Manchester]. The exact match might be a safe and slower way to scale out your adverts while you're just getting started.
Negative keywords are terms that help you ensure that individuals who aren't interested in your ad don't see it. If you have a product or service that shares keywords with something unrelated, this AdWords feature can help.
Step 6: Select a Bid
As previously indicated, AdWords uses a bidding system. A bid is the amount of money you're willing to spend for each person who clicks on your ad. Your ad could display above theirs if you and a rival are both bidding for the same phrase and willing to pay more per click.
As you can see, you have two options to choose from. This one allows Google to alter your bid amount in order to maximize the return on your budget. Google's Keyword Planner is a fantastic tool to start if you like to set your bid manually and know the current Cost Per Click (CPC) of your keyword.
If you're new to AdWords, you might want to start with automated bids until you get a better sense of how the system works. On the other hand, manual bidding is frequently more cost-effective. This, however, may demand further ongoing maintenance and check.
Step 7: Write a Relevant Ad Copy
Writing your ad copy is perhaps the most significant part of this process. We advise you to consider it and make it truly compelling and relevant to the keyword users type in the search bar. Your message should effectively communicate your offer and persuade users to click on your ad and visit your website.
Here are some helpful hints to get you started
• Keep it short: There isn't a lot of room for text on this page and characters are limited. As a result, make your message concise and to the point.
• The headline is Relevant: The headline of your ad is the first thing a user sees. Make sure it catches their attention and convinces them to click on the advertisement. You can also add a unique Selling Point to the headline but don't forget to keep it short.
• Include a clear call to action: Include a clear call to action that explains what you want the user to do next. We do not assume users know what to do after seeing an ad, you need to tell them what to do and sometimes, how to do it.
How the ads appear:
• Headlines: A single ad can include more than one headlines, each of which can be 30 characters long. Make the most of the limited space you have. In addition, your headlines should contain at least one of your chosen keywords.
• Description: The description area has 80 characters. Use it to express your message to the user in a clear and concise manner. If feasible, provide any special offers or discounts in this section to ensure that the user clicks on your ad. Double-check for spelling and grammatical errors as well.
Step 8: Publishing Your Ad.
To go to the next phase, click the save button once you are done designing your ad. In this part, Google will request you to fill in your business and payment information if you are just creating an ad for the first time.
Having Multiple Ads Active at the Same Time
As previously said, it is recommended that separate ads are running with a focus on distinct objectives. A simple approach to accomplish this is to run multiple campaigns at the same time. Then you can figure out which ones are the most effective for your business.
Each campaign will include many ad groups. Each ad group will use the same keywords, and the landing pages will be designed in the same way. "Product A" ad group, for example, could be dedicated to "Product A", while a "Product B" ad group could be dedicated to "Product B".
However, both ad groups can be utilized in the same campaign. All ad groups in a single campaign will have the same budget, location, and device targeting choices. If you wish to target multiple places or devices, you'll need to create multiple campaigns.
What You Need to Know about Campaign's Evaluation
As previously stated, one of the most significant advantages of using AdWords is its tracking capabilities. By looking at these, you'll be able to tell if the ad you just created is effective.
Choosing a conversion source is the first step in this process. The following are the two most popular conversion areas for small businesses:
• Websites Conversion: When a customer clicks on your ad, navigates to your landing page, and completes the action you desire.
• Phones Calls (Lead): When a mobile user contacts the phone number listed in your ad or clicks the call button on your website or landing page.
First, set up a Google Analytics for tracking users activities on your website. You may also track phone conversions on your ads.
Tip: If your business relies heavily on phone calls, it's also a good idea to sign up for third-party call reporting software. Some of them work great with WordPress and Google AdWords.
The Google Quality Score
Google also monitors the effectiveness of your advertising and uses that information to determine where your ad will show in the search results. Each of your keywords receives a Quality Score from Google based on the following factors:
• Ad Relevancy to landing page content: How relevant the keyword is to the content on your landing page.
• Expected Click-Through-Ratio/Rate (CTR): The chance that a user will click on your ad after conducting a keyword search.
• Ad relevancy: This is determined by how relevant the ad is to the term and keyword that the user searches for.
To see the quality score of your keywords, add the "quality score" column to the keywords tab of your AdWords account.
The quality score has an impact on your ad's placement, as well as the bidding process and the amount you pay per click. The position of your ad will be determined by multiplying the bid amount by your quality score. If you have a quality score of 0.7 and bid $1 on a keyword, your ad will display below that of a competitor who has a quality score of 0.4 and a price of $2.
Summary
Google AdWords is an extremely effective strategy for obtaining new customers for small businesses. However, if not handled correctly, the platform might wind up and fall into costing you more money in advertising while offering a poor return on investment.
Aside from putting what you've learned in this blog post to good use, the secret to success is to keep testing and tweaking your advertising to get greater results. Check this article about 10 things you need to know about Google ad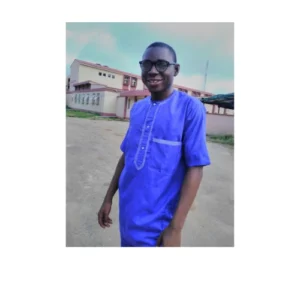 Abdulfatai is a Content Director at Olly-web, where he specializes in Search Engine Marketing (SEM) and Social Media Marketing (SMM). He has over a decade of experience working with businesses to promote their visibility through SEM, SEO, and social media. Abdulfatai believes that great content is the key to success on social media, and his goal is to help businesses grow their following by providing high-quality content that resonates. When it comes to online marketing, Abdulfatai knows how to work hands-on with clients and has a deep understanding of what works best for them.