What is Sales Conversion Rate? Improve your Conversion Rate
Last Updated on October 29, 2022 by Abdulfatai A. Olamide
How do you calculate the percentage of audiences that are converted to customers? What is KPI in sales?
What is Sales Conversion Rate?
In simple terms, the sales conversion rate is a number that determines how effective your business is in turning an audience into a new client/buyer. It's critical for coordinating your sales and marketing teams because both will utilize this equation to assess the quality of leads. However, You cannot do this without knowing what your Business KPI is.
It is every marketing objective to generate Sales and accelerate business growth. As a result, a business marketing group has to improve in sales conversion efforts. Let's imagine a marketing team decides to sponsor an event to produce sales-ready leads, when the marketing department qualifies leads, it's also up to them to turn them into paying customers.

Businesses may be able to create (for example)100 sales leads, and working with those leads may result in the acquisition of ten new clients, resulting in a 10% conversion rate.
Is this a good conversion rate? The answer is contingent on your previous performance and industry benchmarks. 10% sales aren't always terrible or good; it depends on what you're selling and who you're selling to.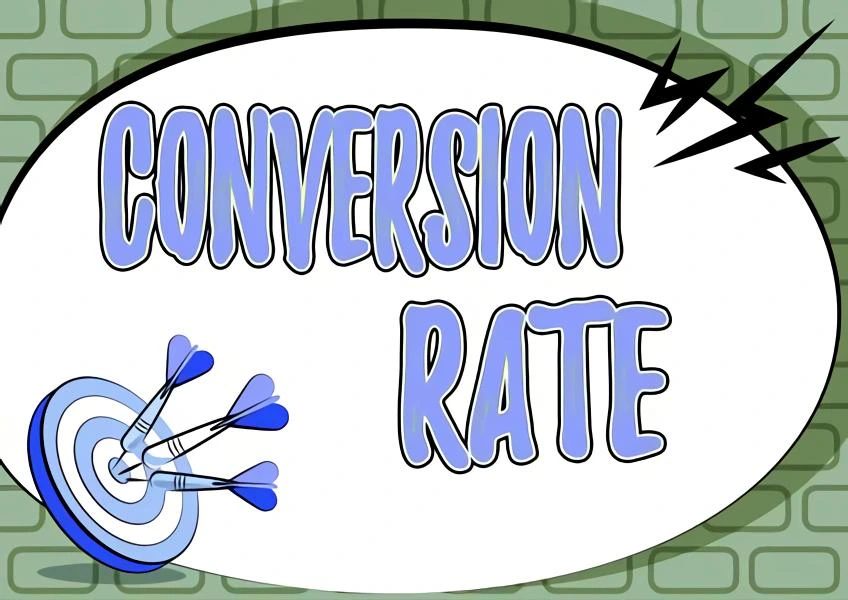 With the introduction of digital marketing, e-commerce websites and company websites, every marketer has the responsibility of optimizing their brand in order to attract and convert high-quality leads into sales. Understanding and optimizing conversion rates are crucial to your company's growth, whether you're a seasoned pro or just starting with your E-business. It mostly instructs marketers on how to enhance the performance of their websites in order to increase sales.

what is KPI in Sales?

The effectiveness with which a corporation achieves its objectives is measured by key performance indicators (KPIs). The conversion rate is an important KPI or measure for determining how many leads become sales. Conversion Rate Optimization (CRO) is a method of improving the performance of a website through an organized approach.
On conversion rate and its improvement, there is a plethora of jargon and key measurements. We'll show you how to figure out the sales conversion rate in this article. It will provide useful marketing insights as well as some recommendations for increasing those Conversion figures.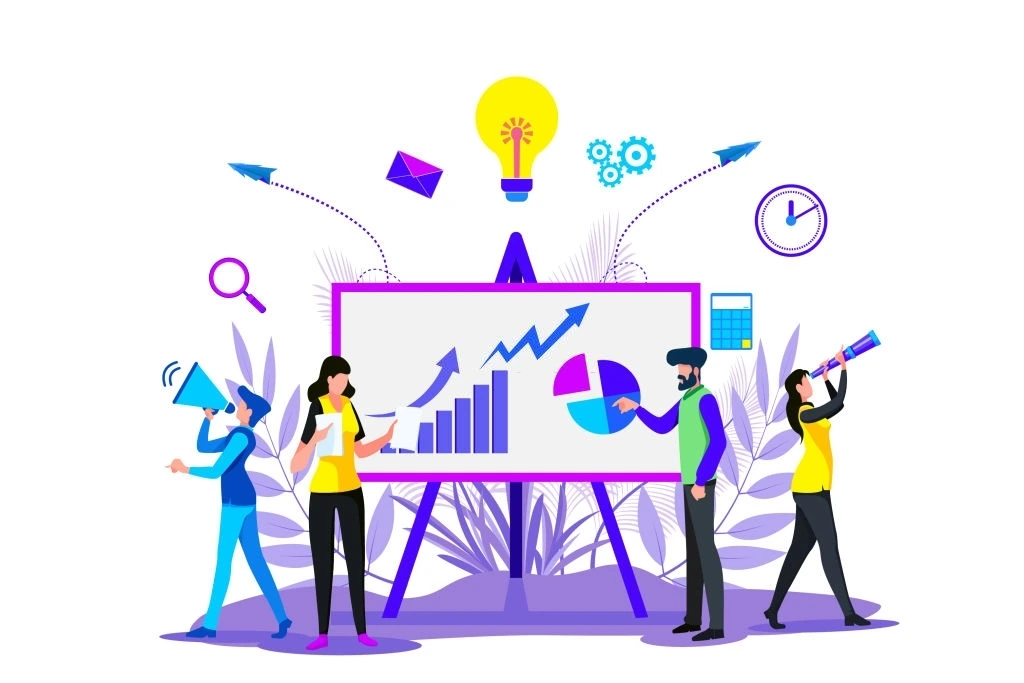 What is the formula for calculating the Sales conversion rate?

It's simple to figure out how to calculate the Sales Conversion Rate. Simply divide your web platform's total leads or traffic by the number of sales. Multiply the number by 100 for a percentage result.
Allow us to depict this for you in a more straightforward manner.

(Number of Sales/Number of Traffic) X 100 = Sales Conversion Rate.
(Number of Closed / Number of Leads) X 100= Sales Conversion Rate.

Conversion rates are usually measured by comparing qualified leads to new intake in most marketing-sales funnels. Conversion occurs between each sales funnel stage. The sales conversion rate is the rate of leads going from one to the next. Let's take a look at a simple example to help us understand how to calculate the sales conversion rate.

For example, suppose you had 100 leads on your list and made 30 sales last month. Thus, (Number of Sales / Number of Leads) X 100 = Conversion Rate
(30 / 100) *100 = 30%

As a result, you have a 30 per cent sales conversion rate. Depending on your sector, internet traffic, business, and items, sales conversion rates vary dramatically. Every marketing effort should have the ultimate goal of not only attracting customers but also inducing sales. As a result, sales conversion metrics are essential for determining the Return on Investment (ROI) of your marketing activities.

What is the best way to quantify Conversion Rate?

The problem for marketing and modern sales is determining how to attribute leads and prospects to a certain marketing activity or channel. Prospects can be influenced by a variety of offline and online circumstances, even the most advanced attribution models are not without flaws.

When the number of qualified leads is compared to the number of new sales, conversion rates are frequently tracked. This can be accomplished through a campaign, a channel, or a program, or the use of various tracking tools.

Estimating conversion rates through the analysis of progress through a discrete funnel with defined stages is one technique to do so successfully. Looking at marketing qualified leads versus customer journey through the funnel.
A customer lifetime Value or Lead is the term used to measure this. By providing both sales and support with a macro objective in mind that contributes to the buyer's journey, lifecycles may be used to estimate conversion rates.

To summarize, sales conversion rates reflect how effective your team is at converting leads/traffic into new clients. Hopefully, you now have a better understanding of the phrase and how it functions.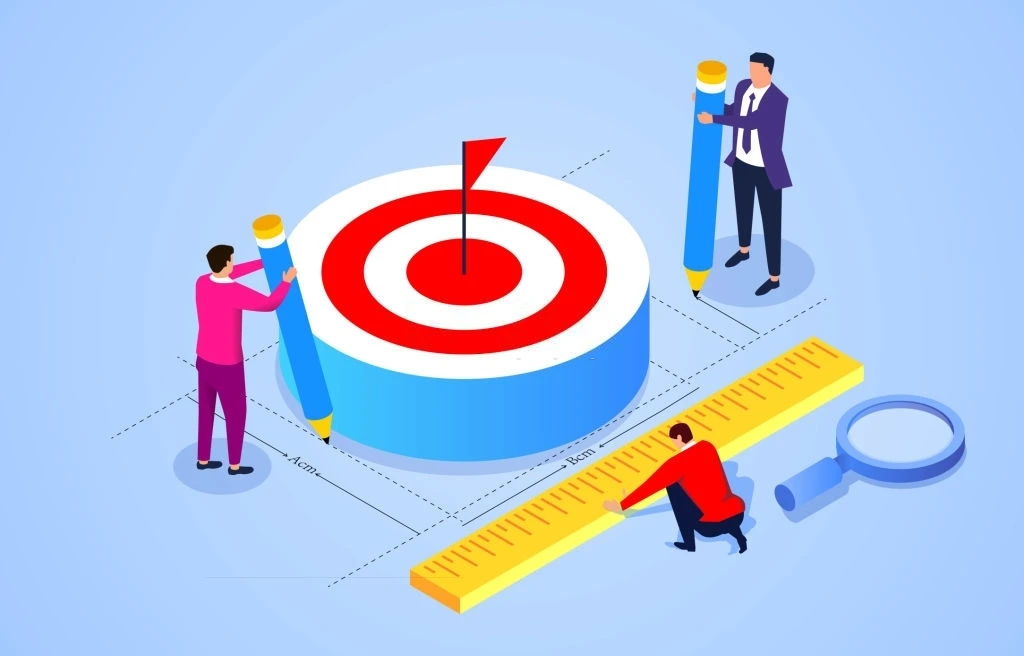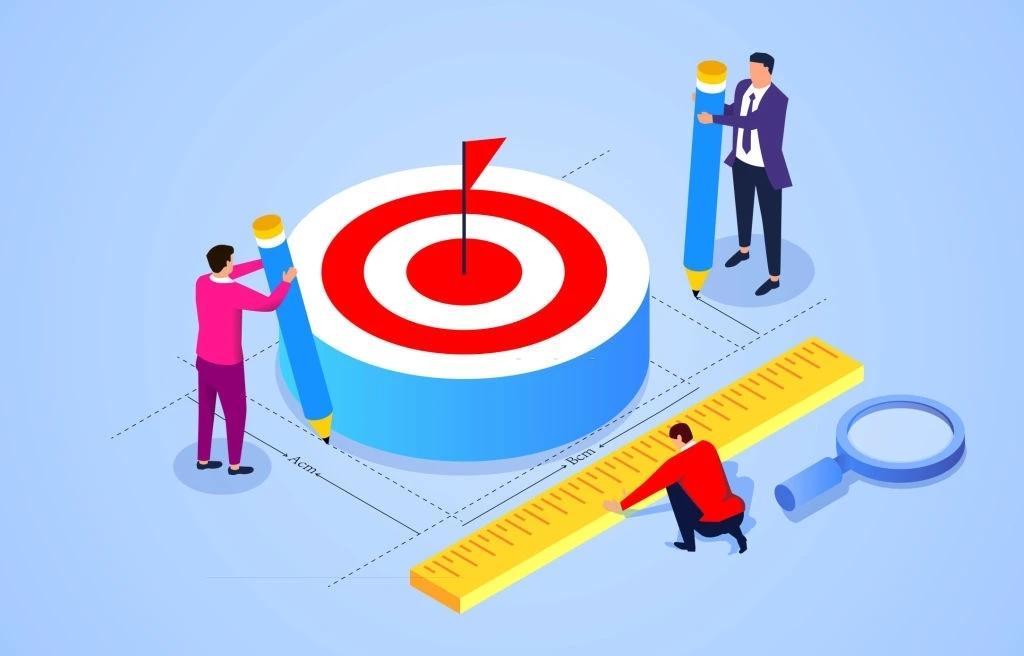 How to Determine Your Key Performance Indicators (KPIs) and Increase Your Sales Conversion Rate
Your micro and macro conversions must be identified. A conversion of a service firm is not the same as a conversion of a product website or store.
If you're in the service industry, your micro-conversion would be to get consumers to interact with content, navigate your website, schedule a strategy call, and so on, while your macro conversion would be to turn leads into customers.

As for a product store, your micro-conversion can be Add To Cart, Initiate Checkout, Add Payment Information or Subscribing to a newsletter. While your macro conversion will be purchase

Here are a few basic ways to boost your conversion rate.
Instead of a large number of leads or traffic, Focus on Targetted Niche Audiences
2. Set Up Expectations and Outcomes
3. Make use of video
4. Modify or replace your Call To Action (CTA)
5. Improve your headlines and Descriptions
6. Use the live chat tools to enhance customer service.
7. Create a follow-up strategy.
8. Boost your sales conversion rate with SMS alerts.
9. Enhance the user experience
10. Develop content for all stages of the sales funnel
11. Personalize your message
12. Make use of a customer relationship management system (CRM) for your sales.
Now let's break this down into sentences
We're not just interested in generating a lot of traffic and leads from a marketing perspective. If the leads are the right ones, we'll consider it a success. So marketing and sales objective is to collaborate and uncover the factors that influence people's purchasing decisions for various products and services, and then we design marketing campaigns to target those factors."
2. Wouldn't you do anything if you knew you'd get a specific result? Again, there's a lot of risks here, and putting this plan in place is contingent on the value you provide. Customers will be able to take action and predict results as a result of this. (Don't Make commitments you can't keep.)
3. Video outperforms images in most cases. One of the reasons that the digital world now promotes virtual experiences is because of this. With the use of videos, people may learn about a subject quickly. Video has a higher level of engagement than photos, which is one of its benefits.
4. We've discovered that increasing the number of CTAs (Call to Actions) in our content improves sales conversion rates. We tested adding CTA buttons in different places on a landing page, and discovered that buyers are more likely to click the button embedded in the banner than the banner alone. Adding CTA buttons to email marketing campaigns is also essential.
Debutify makes it easy to do this and improve your conversion rate if you run an e-commerce store (Try Debutify Today)
5. The headline and the call to action are the first of the few most important elements. Simplify and describe what's important or valuable about your product. Because you may be competing with other adverts, your headline should explain why your product is the best option.
Then, towards the bottom, include a strong call to action. What do you want your prospect to do next? How can you motivate people to take action by presenting this call to action in a fun way? Think of what you can provide them upfront to get them to click and complete your objective?
6. Live chat is one of the most convenient ways for customers to learn about a product or service, and it's quite advantageous. You can utilize plugins such as Chatra or Zopim to add live chat to your site."
7. We love it when leads or consumers who drop out of the process are followed up with remarketing and email sequences. To follow up with these leads, we employ Facebook ad retargeting, Google ad retargeting, and email marketing. We also send them an email sequence using various email marketing tools like Getresponse, AWeber, Hubspot and Omnisend.
Check out the compilation of our email marketing tools. Getresponse, Hubspot and AWeber are our preferences.
8. SMS alerts can aid in the conversion of leads into sales. SMS reminders are sent directly to the prospect's phone. An SMS alert is preferable to an email or app notification. Notifications for apps are frequently disabled, while SMS notifications are never disabled. The conversation rate for SMS follow up is excellent.
9. Increasing sales conversion rate necessitates continual customer research, website optimizations, and upgrades based on Google Analytics data. The Debutify theme features a user-friendly design that has been shown to boost e-commerce sales.
10. You should generate content for each stage of your sales funnel to boost your website conversion rate. There is always information to share with your lead, regardless of whether they are in the brand awareness, discovery, consideration, or interest phase. This approach comes in a variety of formats (blog posts, e-books, infographics, case studies, and so on), and you should be able to address most of their problems or inquiries.
11. By adding a human touch to your interactions with your leads, you gain an advantage over your competitors. Make sales calls that are unique to them and well personalised. When you address people by their first names, they are more receptive to you. Make your email marketing more personal by learning how to personalize them.
12. A customer relationship management system (CRM) for sales can be quite useful and would increase your conversion rate. Using a sales CRM can significantly improve your sales conversion rate. On busy weeks, keeping track of leads can be difficult, so having a sales CRM can help you maintain track of your leads and guarantee that none of them goes through the cracks.
You'll also be able to create reminders to follow up on leads until the deal is closed, whether you close it or not. We don't only follow up with leads during the sales process; by sending a nice card and educational resources, you can help maintain a positive relationship with your lead so they remember you when it's time to close.
A Complete Guide on How to Start Online Business at Home
Conclusion
Having a good conversion rate can not only improve your sales but also contributes to the survival of your business in a dynamic environment. So far, we have discussed what sales conversion rate is, what is KPI in sales, How to increase your conversion rate. These techniques have proven to work for our stores and clients' stores. If you follow this guide religiously, you are likely to 5X your existing Conversion Rate.
Drop a comment to share what is working for you. We will love to hear from you too.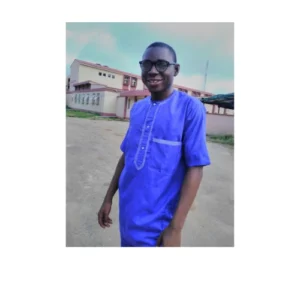 Abdulfatai is a Content Director at Olly-web, where he specializes in Search Engine Marketing (SEM) and Social Media Marketing (SMM). He has over a decade of experience working with businesses to promote their visibility through SEM, SEO, and social media. Abdulfatai believes that great content is the key to success on social media, and his goal is to help businesses grow their following by providing high-quality content that resonates. When it comes to online marketing, Abdulfatai knows how to work hands-on with clients and has a deep understanding of what works best for them.