Last Updated on July 23, 2023 by Abdulfatai A. Olamide
Hey there, fellow creative souls! So, you've taken the plunge and opened up your very own Etsy shop. Congrats! Now, I bet you're wondering, "How long is it gonna take for me to start raking in the dough?" Well, my friend, that's a question that's been on the minds of many Etsy sellers, both newbies and seasoned pros alike. In this article, we're gonna dive deep into the world of Etsy and uncover the secrets to getting those dollar bills rolling in. So grab a cup of joe, sit back, and let's get this money-making party started!
Factors Affecting Time to Start Making Money on Etsy
So, let's talk about what really affects the time it takes for you to start making some serious dough on Etsy. I mean, we all want to see those dollar signs rolling in as soon as possible, right? Well, there are a few factors that can either speed up or slow down your journey to Etsy success.
First off, let's talk about the product itself. What are you selling? Is it something unique and in-demand, or is it just another run-of-the-mill item that can be found anywhere? If you've got something special, something that stands out from the crowd, then you're already one step ahead. People love to buy things that are different and interesting, so make sure your product fits the bill.
Next up, we've got to consider your pricing strategy. Are you charging too much or too little for your items? Finding that sweet spot can be a bit tricky, but it's crucial. If you're charging too much, people might be turned off and look for a cheaper alternative. On the other hand, if you're charging too little, you might not be making enough profit to sustain your business. So, do some research, check out what others are charging for similar products, and find that perfect balance.
Lastly, let's not forget about marketing. You could have the most amazing product in the world, but if nobody knows about it, you're not going to make any money. So, get out there and spread the word! Utilize social media, create eye-catching ads, collaborate with influencers, and engage with your target audience. The more people who know about your Etsy shop, the more potential customers you'll have.
So, there you have it. These are just a few of the factors that can affect how quickly you start making money on Etsy. Remember, it's all about having a unique product, finding the right price point, and getting the word out there. With a little bit of hustle and some strategic thinking, you'll be raking in those Etsy dollars in no time.
Etsy Shop Setup
So, you're thinking about setting up your own Etsy shop, huh? That's awesome! Etsy is a fantastic platform for creative individuals like yourself to showcase and sell their handmade or vintage items. But let me tell you, it's not as simple as just snapping your fingers and voila, you have a successful shop. There are a few key things you need to consider and steps you need to take to ensure your Etsy shop is set up for success.
First things first, you need to think about what you want to sell. Are you a talented jewelry maker? A skilled painter? A master of crochet? Whatever your craft may be, make sure it's something you're passionate about and have a knack for. Customers can sense authenticity, and if you're truly passionate about what you're selling, it will shine through in your products.
Once you've nailed down your niche, it's time to start building your inventory. You want to have a good variety of items to attract potential customers and keep them coming back for more. Take some time to brainstorm and create a list of products you want to offer in your shop. And don't forget to consider pricing! You want to find that sweet spot where your items are affordable for customers, but also allow you to make a profit.
Now that you have your products ready to go, it's time to set up your shop on Etsy. This is where the fun begins! Start by creating an account and choosing a catchy shop name that reflects your brand. Make sure it's something memorable and unique. Next, you'll need to create a shop banner and logo that visually represent your style and aesthetic. Remember, first impressions are everything, so make it count!
Once your shop is set up, it's time to start listing your products. Take high-quality photos of your items from different angles and in good lighting. Customers want to see what they're buying, so make sure your photos accurately represent your products. Write detailed and engaging descriptions for each item, highlighting its unique features and any customization options. And don't forget to use relevant keywords in your titles and tags to improve your shop's visibility in search results.
So, there you have it! Setting up your own Etsy shop may take some time and effort, but with the right approach and a little bit of creativity, you can create a successful online business. Good luck, and happy selling!
Product Development and Listing
Product Development and Listing: The Art of Creating and Selling Awesome Stuff
Alright, let's talk about product development and listing. Now, this ain't just your run-of-the-mill process of creating and selling stuff. It's an art, my friend. It's all about bringing something awesome into this world and then making sure it gets the attention it deserves.
First things first, product development is like giving birth to a baby. You start with an idea, nurture it, and watch it grow into something amazing. It's a journey filled with excitement, challenges, and a whole lot of hard work. You gotta brainstorm, research, and prototype until you've got something that's gonna blow people's minds.
But hey, creating a killer product is just half the battle. You gotta get it out there for the world to see. That's where listing comes in. It's like putting your creation on a pedestal and shouting, "Hey, look at this awesome thing I made!" You gotta craft a compelling product description, choose killer images, and optimize your listing for search engines. It's all about making your product stand out from the crowd and enticing people to hit that "Buy Now" button.
So, how do you do it? Well, my friend, it's all about understanding your target audience. You gotta know what makes them tick, what problems they're facing, and how your product can solve those problems. Once you've got that down, it's time to get creative. Use catchy headlines, tell a story, and show off the benefits of your product. And don't forget to sprinkle some keywords in there to boost your search rankings.
Now, let's talk about visuals. A picture is worth a thousand words, right? So, make sure your product images are on point. Show your product from different angles, highlight its features, and make it look irresistible. And if you really wanna take it up a notch, throw in some lifestyle shots. Show people how your product can fit into their lives and make it look damn good while doing it.
And last but not least, don't forget about customer reviews. They're like gold nuggets in the world of online shopping. Encourage your customers to leave reviews, respond to them, and use them to build trust with potential buyers. People wanna know that others have had a positive experience with your product, so make sure those reviews are shining bright.
So, my friend, product development and listing is all about creating something amazing and then making sure the world knows about it. It's a journey that requires creativity, understanding your audience, and a whole lot of hustle. But hey, when you see your creation flying off the shelves and making people's lives better, it's all worth it. So go out there, create something awesome, and let the world know about it.
Marketing and Promotion Strategies
Alright, let's dive into the world of marketing and promotion strategies! Now, when it comes to getting your brand out there and attracting customers, you need to have a solid game plan. It's all about finding creative ways to grab people's attention and make them want what you're offering. So, let's explore three detailed paragraphs on this topic.
First off, let's talk about social media marketing. In this digital age, social media platforms like Instagram, Facebook, and Twitter have become powerful tools for businesses. You can create engaging content, share updates about your products or services, and interact with your audience directly. It's all about building a strong online presence and connecting with potential customers on a personal level. Plus, with the use of hashtags and targeted ads, you can reach a wider audience and increase brand awareness. So, don't underestimate the power of social media in your marketing strategy!
Next up, let's discuss the importance of influencer marketing. Nowadays, people are more likely to trust recommendations from someone they admire or relate to rather than traditional advertisements. That's where influencers come in. These are individuals who have a significant following on social media and can sway their audience's opinions. By partnering with influencers who align with your brand values, you can tap into their loyal fan base and gain exposure to a whole new audience. It's like having a trusted friend vouch for your product or service, which can be incredibly effective in driving sales.
Lastly, let's touch on the power of content marketing. This strategy involves creating valuable and relevant content that attracts and engages your target audience. It could be in the form of blog posts, videos, podcasts, or even infographics. By providing useful information or entertaining content, you establish yourself as an authority in your industry and build trust with your audience. This, in turn, can lead to increased brand loyalty and customer retention. So, take the time to develop a content marketing plan that aligns with your brand's values and resonates with your target audience.
To sum it all up, marketing and promotion strategies are all about finding creative ways to grab people's attention and make them want what you're offering. Social media marketing, influencer marketing, and content marketing are just a few strategies that can help you achieve your goals. Remember, it's important to stay up-to-date with the latest trends and adapt your strategies accordingly. So, get out there, be bold, and let your brand shine!
Target Audience and Demand
Let's talk about the target audience and demand, my friend. This is a crucial aspect when it comes to any business or product. You need to know who your audience is and what they want in order to succeed. It's like throwing a party without knowing who you're inviting or what kind of music they like. You wouldn't want to end up with a room full of people who hate the music you're playing, right?
So, the first step is to identify your target audience. Who are the people that would be interested in what you have to offer? Are they young or old, male or female, tech-savvy or not? Understanding their demographics and psychographics will help you tailor your marketing efforts to reach them effectively. It's like speaking their language, connecting with them on a deeper level.
Once you have a clear picture of your target audience, it's time to assess the demand. Are there enough people out there who want or need your product? Is there a gap in the market that you can fill? This requires some research and analysis. You can look at market trends, conduct surveys, or even talk to potential customers to gauge their interest. It's like testing the waters before diving in headfirst.
Ultimately, understanding your target audience and demand is all about finding that sweet spot where your product meets their needs. It's about creating a connection, building trust, and delivering value. So, take the time to get to know your audience, listen to their needs, and adapt your business accordingly. Remember, success lies in catering to the right people and giving them what they want.
Competition Analysis
Competition Analysis: Unveiling the Secrets of Your Rivals
Alright, let's dive into the fascinating world of competition analysis! Now, I know what you're thinking, "Why should I bother snooping around my rivals?" Well, my friend, let me tell you, understanding your competition is like having a secret weapon in your back pocket. It's all about gaining that competitive edge and staying ahead of the game.
So, step one in this thrilling adventure is to identify your competitors. Who are they? What are they offering? Are they big sharks in the industry or just small fish? Take a deep dive into their websites, social media profiles, and any other platforms they're active on. Look for their strengths, weaknesses, and what sets them apart from the rest. This will give you a solid foundation to build upon.
Once you've gathered all the juicy details, it's time to analyze and compare. Break down their products or services, pricing strategies, marketing tactics, and customer reviews. Look for patterns and trends that could give you insights into their success or failures. Are they targeting a specific niche? Are they offering something unique? By understanding their strategies, you can learn from their successes and avoid their mistakes.
Now, armed with all this valuable information, it's time to put your detective hat on and strategize. Use your newfound knowledge to identify gaps in the market that your competitors may have overlooked. Find ways to differentiate yourself and offer something that your rivals can't. Maybe it's exceptional customer service, a more affordable price point, or a unique feature that sets you apart. Whatever it is, make sure it's something that resonates with your target audience.
So, my friend, competition analysis is not just about spying on your rivals. It's about gaining valuable insights, learning from their successes and failures, and ultimately, finding your own path to success. So, go ahead, embrace the thrill of the chase, and let the secrets of your rivals guide you towards greatness.
Pricing and Profit Margins
Alright, let's talk about pricing and profit margins, my friend. Now, when it comes to running a business, these two factors are like the dynamic duo. They go hand in hand, you know what I'm saying? Pricing is all about how much you charge for your product or service, while profit margins are all about how much money you're making after you subtract your costs. It's like a delicate balancing act, trying to find that sweet spot where you're making a profit but still keeping your customers happy.
Now, let's dive a little deeper into pricing. It's not just about randomly picking a number out of thin air, oh no. You gotta consider a bunch of things. First off, you gotta know your market. What are your competitors charging? What's the demand like? Are you targeting a high-end clientele or more budget-conscious folks? All these factors play a role in determining your pricing strategy. And hey, don't forget about your costs! You gotta make sure you're covering all your expenses and still making a profit. It's like a puzzle, my friend, trying to find that perfect price point.
And speaking of profit margins, let's talk about that for a sec. It's all about the bottom line, baby. You wanna make sure you're bringing in more money than you're spending. Profit margins are like a window into the health of your business. If they're too low, you might be in trouble. But if they're too high, well, that's not necessarily a bad thing either. It means you're making some serious dough, my friend. But you gotta be careful not to get too greedy. You don't wanna price yourself out of the market or alienate your customers. It's all about finding that balance, finding that sweet spot where you're making a decent profit without sacrificing customer satisfaction.
So, my friend, pricing and profit margins are like the yin and yang of business. They're intertwined, connected at the hip. You gotta be strategic with your pricing, taking into account your market, your costs, and your target audience. And when it comes to profit margins, you wanna make sure you're making enough money to keep the lights on, but not so much that you're driving customers away. It's a delicate dance, my friend, but with a little finesse and some good ol' business savvy, you'll find that perfect balance and watch your profits soar.
Customer Reviews and Feedback
So, let's talk about customer reviews and feedback, shall we? Now, I know what you're thinking – "Oh great, another boring topic about customer opinions." But hold up, my friend, because this is actually a pretty important aspect of any business. You see, customer reviews and feedback can make or break a company's reputation. It's like the modern-day version of word-of-mouth advertising, except now it's all online and everyone can see it.
Now, when it comes to customer reviews, there's a whole range of emotions and opinions out there. Some people are super enthusiastic and can't stop raving about a product or service, while others are downright furious and ready to tear a company apart. And let me tell you, these reviews can be a goldmine of information for businesses. They can give insights into what customers love about a product, what they hate, and what could be improved. It's like getting a sneak peek into the minds of your target audience.
But here's the thing – not all customer reviews are created equal. Some are well-thought-out and provide detailed feedback, while others are just a bunch of one-liners with no substance. And that's where businesses need to be smart about filtering through the noise. They need to pay attention to the reviews that offer constructive criticism and actionable suggestions. These are the ones that can help a company grow and improve. And hey, let's not forget about the positive reviews too! They can be a great morale booster for the team and a testament to their hard work.
So, my friend, the bottom line is this – customer reviews and feedback are not to be taken lightly. They can be a powerful tool for businesses to understand their customers better, make necessary improvements, and build a solid reputation. So, the next time you're about to leave a review, take a moment to think about how your words can impact a company. And if you're a business owner, embrace those reviews, both good and bad, and use them to your advantage. Trust me, it's worth it.
Social Media Presence
So, let's talk about social media presence, my friend. In this day and age, having a strong presence on social media is like having a superpower. It's all about putting yourself out there, connecting with people, and making a name for yourself in the digital world. And trust me, it's not just about posting a few random pictures or sharing funny memes. It's about creating a brand, telling your story, and engaging with your audience in a meaningful way.
First things first, you gotta choose the right platforms to showcase your awesomeness. Whether it's Instagram, Facebook, Twitter, or TikTok, each platform has its own vibe and audience. So, do your research and figure out where your target audience hangs out. Once you've got that sorted, it's time to start creating content that speaks to them. And I'm not just talking about pretty pictures or witty captions. I'm talking about content that adds value, entertains, educates, or inspires. You gotta give people a reason to follow you and keep coming back for more.
Now, let's talk about engagement, my friend. It's not enough to just post and hope for the best. You gotta be active and engage with your audience. Respond to comments, answer questions, and show genuine interest in what they have to say. And don't forget to use those hashtags, my friend. They're like little magic spells that can help you reach a wider audience and get your content seen by more people. So, do some hashtag research and use them strategically in your posts.
So, my friend, social media presence is all about creating a brand, choosing the right platforms, creating valuable content, and engaging with your audience. It's not an overnight success story, but with time, effort, and a little bit of creativity, you can build a strong presence that will make people sit up and take notice. So, go out there, my friend, and show the world what you're made of!
Etsy Search Engine Optimization (SEO)
So, let's talk about Etsy Search Engine Optimization (SEO). Now, you might be wondering what the heck SEO even means. Well, my friend, it's all about getting your Etsy shop to show up higher in those search results when someone is looking for something specific. You know how when you search for something on Google and a bunch of websites pop up? Yeah, that's SEO at work.
Now, when it comes to Etsy, SEO is crucial because it can make or break your shop. Think about it, if your shop is buried on page 10 of the search results, chances are no one is going to find you. But if you're on that first page, well, you're golden! So, how do you get there? It's all about using the right keywords and tags.
Keywords are like the secret sauce of SEO. They're the words or phrases that people are typing into that search bar when they're looking for something on Etsy. So, if you're selling handmade jewelry, you want to make sure you're using keywords like "handmade jewelry," "unique necklaces," or "boho earrings." These are the words that are going to help your shop show up when someone is searching for those specific items.
But it's not just about throwing a bunch of keywords into your shop description and calling it a day. Nope, you've got to be strategic about it. You want to make sure you're using those keywords in your titles, tags, and even in the descriptions of your products. And don't forget about your shop policies and about page too! The more places you can sprinkle those keywords, the better chance you have of showing up in those search results. So, get creative and think about all the different ways you can incorporate those keywords into your shop.
Continuous Improvement and Adaptation
Continuous Improvement and Adaptation: The Key to Thriving in a Changing World
Hey there! Let's dive into the fascinating world of continuous improvement and adaptation. In today's fast-paced and ever-changing world, it's crucial to stay ahead of the game. And that's where continuous improvement and adaptation come into play. These two concepts are like the dynamic duo that helps individuals and organizations not just survive, but thrive in the face of constant change.
So, what exactly is continuous improvement? Well, it's all about constantly striving to enhance and refine what we do. It's about never settling for mediocrity and always seeking ways to do things better. Whether it's improving our personal skills, refining our work processes, or enhancing the products and services we offer, continuous improvement is the driving force behind growth and success.
Now, let's talk about adaptation. In a world that's constantly evolving, being able to adapt is essential. It's about being flexible and open-minded, ready to embrace new ideas and approaches. Adaptation allows us to navigate through uncertain times, overcome challenges, and seize opportunities. It's like a survival instinct that enables us to stay relevant and competitive in an ever-changing landscape.
So, how can we apply continuous improvement and adaptation in our lives? Well, it starts with a mindset shift. We need to embrace a growth mindset, where we see challenges as opportunities for growth and learning. We can set goals for ourselves, both personally and professionally, and constantly seek ways to improve and develop. It's about being proactive and taking small steps every day towards our goals.
In conclusion, continuous improvement and adaptation are the keys to thriving in a changing world. By constantly seeking ways to improve and being open to change, we can stay ahead of the curve and achieve success. So, let's embrace the power of continuous improvement and adaptation and unlock our full potential!
Another post you might find useful is, How Long To Start Making Money In Real Estate.
I've also written about How To Start Making Money From Facebook, so feel free to check that out, or bookmark it for later!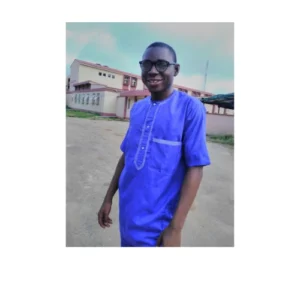 Abdulfatai is a Content Director at Olly-web, where he specializes in Search Engine Marketing (SEM) and Social Media Marketing (SMM). He has over a decade of experience working with businesses to promote their visibility through SEM, SEO, and social media. Abdulfatai believes that great content is the key to success on social media, and his goal is to help businesses grow their following by providing high-quality content that resonates. When it comes to online marketing, Abdulfatai knows how to work hands-on with clients and has a deep understanding of what works best for them.