Last Updated on September 3, 2023 by Abdulfatai A. Olamide
Hey there, fellow content creators and aspiring entrepreneurs! Are you ready to dive into the exciting world of YouTube and turn your passion into cold, hard cash? Well, you've come to the right place because today we're going to spill the tea on how to make some serious moolah from your YouTube videos. Forget about the traditional 9-to-5 grind, because with the power of YouTube, you can be your own boss and rake in the dough doing what you love. So grab your camera, unleash your creativity, and let's get this money-making party started!
Choosing a Profitable Niche for Your YouTube Channel
So, you're thinking about starting a YouTube channel, huh? That's awesome! But before you dive headfirst into the world of vlogging and content creation, you need to choose a profitable niche. Now, I know what you're thinking – "What the heck is a niche?" Well, my friend, a niche is basically a specific topic or theme that your channel will revolve around. It's like finding your own little corner of the YouTube universe where you can shine and attract a loyal audience.
Now, when it comes to choosing a profitable niche, there are a few things you need to consider. First and foremost, you need to think about your own interests and passions. After all, if you're not passionate about the content you're creating, it's going to be pretty hard to keep your audience engaged and coming back for more. So, think about what you love – whether it's fashion, gaming, cooking, or even underwater basket weaving – and consider how you can turn that passion into a YouTube channel.
But passion alone isn't enough to make your channel profitable. You also need to think about the demand for your chosen niche. Is there a large audience out there who are hungry for content on your topic? Are there already successful channels in your niche that you can learn from and potentially collaborate with? Doing some research and checking out what's already out there can give you a good idea of whether your chosen niche has the potential to be profitable.
So, to sum it all up, choosing a profitable niche for your YouTube channel is all about finding that sweet spot where your passions and the demands of the audience intersect. It's about creating content that you love and that others will love too. So, take some time to think about what makes you tick, do a little research, and get ready to embark on an exciting journey of content creation. Good luck, and may the YouTube algorithm be ever in your favor!
Creating HighQuality and Engaging Video Content
So, let's talk about creating high-quality and engaging video content. Now, I know what you're thinking – everyone and their grandma is making videos these days, so how do you stand out from the crowd? Well, my friend, it's all about putting in the effort and going the extra mile.
First things first, you need to invest in some good equipment. I'm not saying you have to break the bank, but having a decent camera and microphone can make a world of difference. Trust me, nobody wants to watch a video that looks and sounds like it was shot on a potato. And while we're on the topic of equipment, don't forget about lighting! Good lighting can take your video from amateur hour to Hollywood production, so make sure you have some well-placed lights or take advantage of natural light.
Next up, let's talk about content. You can have all the fancy equipment in the world, but if your content is boring or uninteresting, nobody is going to stick around to watch it. So, think about what you're passionate about and what your audience wants to see. Maybe you're a whiz in the kitchen and want to share your favorite recipes, or perhaps you're a travel junkie and want to take your viewers on a virtual adventure. Whatever it is, make sure it's something you love and something that will captivate your audience.
Lastly, don't forget about editing. This is where the magic happens, my friend. A well-edited video can make even the most mundane content look exciting. So, take the time to learn some basic editing skills or invest in some editing software. Cut out any unnecessary fluff, add some snazzy transitions, and maybe even throw in some background music to set the mood. Trust me, your viewers will appreciate the effort you put into making your video look polished and professional.
So, there you have it – some tips for creating high-quality and engaging video content. Remember, it's all about investing in good equipment, creating interesting content, and putting in the time to edit your videos. Now go out there and start creating some killer content!
Optimizing Your YouTube Channel for Search Engine Visibility
So, you wanna make sure your YouTube channel gets seen by as many people as possible, huh? Well, you've come to the right place! Let's dive into the nitty-gritty of optimizing your YouTube channel for search engine visibility.
First things first, you gotta do some keyword research. Yeah, I know, it sounds all technical and boring, but trust me, it's crucial. Think about what people might be searching for when they're looking for content like yours. Use tools like Google Keyword Planner or even YouTube's own search bar to find those golden keywords that'll make your channel pop up in the search results.
Once you've got your keywords locked and loaded, it's time to sprinkle them throughout your channel. And no, I don't mean just stuffing them in every sentence like a bad Thanksgiving turkey. You gotta be strategic about it. Put those keywords in your channel name, your video titles, and even in your video descriptions. But remember, don't overdo it. You want it to sound natural, not like you're trying too hard to game the system.
Now, let's talk about tags. These little guys are like the secret sauce to getting your videos noticed. When you're uploading a video, make sure to add relevant tags that relate to your content. Think about what words or phrases people might search for when they're looking for videos like yours. And hey, don't be afraid to get creative with it! Add some variations of your keywords, throw in some related terms, and voila! You've got yourself some tasty tags that'll help your videos climb up the search rankings.
So there you have it, my friend. Optimizing your YouTube channel for search engine visibility is all about doing your homework, using those keywords wisely, and tagging like a pro. Now go out there and get your channel noticed by the masses!
Monetizing Your YouTube Videos with Google AdSense
So, you wanna make some cash from your YouTube videos, huh? Well, you've come to the right place! Let me tell you all about how you can monetize your videos using Google AdSense. It's like turning your passion into a paycheck, my friend!
First things first, let's talk about what Google AdSense actually is. It's basically an advertising program run by Google that allows you to earn money by displaying ads on your YouTube videos. These ads can be in the form of banners, text, or even video ads that play before or during your content. And the best part? You get paid whenever someone clicks on or watches those ads. Cha-ching!
Now, to get started with monetizing your YouTube videos, you'll need to meet a few requirements. First, you need to have an active AdSense account. Don't worry, it's free and easy to set up. Just head over to the AdSense website, sign up, and follow the instructions. Once you're all set up, you'll need to link your YouTube channel to your AdSense account. This is important because it's how Google knows where to send your hard-earned cash!
Once you've got everything set up and linked, it's time to start making that moolah. But hold your horses, my friend, because there's one more thing you need to do. You need to enable monetization on your YouTube channel. This is a simple process that involves going to your YouTube Studio, clicking on the "Monetization" tab, and following the prompts. Once you've done that, you're officially in the money-making game!
So, there you have it, my friend. Monetizing your YouTube videos with Google AdSense is a great way to turn your passion into profit. Just remember to create engaging content, build a loyal audience, and keep those ads rolling in. And who knows, maybe one day you'll be living the high life as a full-time YouTuber!
Exploring Alternative Revenue Streams on YouTube
So, you're interested in exploring alternative revenue streams on YouTube? Well, you've come to the right place! YouTube has become a massive platform for content creators to showcase their talents and make some serious cash. But relying solely on ad revenue might not be enough to sustain your channel in the long run. That's where alternative revenue streams come in.
One popular alternative revenue stream on YouTube is brand partnerships and sponsorships. This involves collaborating with brands that align with your content and promoting their products or services in your videos. It's a win-win situation – you get paid for featuring the brand, and the brand gets exposure to your audience. But remember, authenticity is key here. Your viewers trust you, so make sure you only partner with brands that you genuinely believe in.
Another avenue to explore is merchandise sales. If you've built a loyal fanbase, they'll likely be interested in purchasing merchandise related to your channel. This could be anything from t-shirts and hoodies to stickers and mugs. Get creative with your designs and make sure they reflect your brand. You can set up an online store and promote your merchandise in your videos and social media. It's a great way to not only make some extra money but also strengthen your connection with your audience.
Lastly, consider offering exclusive content or perks to your most dedicated fans through a membership or subscription model. This could include behind-the-scenes footage, early access to videos, or even personalized shoutouts. Platforms like YouTube's Channel Memberships or Patreon allow you to offer these perks in exchange for a monthly fee. It's a fantastic way to reward your loyal supporters and generate a steady stream of income.
So, there you have it – three alternative revenue streams to explore on YouTube. Remember, building a successful channel takes time and effort, but with a little creativity and strategic thinking, you can diversify your income and turn your passion into a sustainable business. Good luck!
Building a Strong Subscriber Base for LongTerm Success
So, you want to build a strong subscriber base for long-term success? Well, my friend, you've come to the right place! Let's dive into this topic and explore some strategies that can help you achieve your goal.
First things first, you need to understand the importance of having a strong subscriber base. These are the people who have shown interest in what you have to offer, and they are the ones who will support your business in the long run. Building a solid subscriber base is like laying a strong foundation for a house – without it, your business may crumble under the slightest pressure.
Now, let's talk about how to actually build this subscriber base. One effective strategy is to create valuable and engaging content. People are more likely to subscribe to your platform if they find your content useful, entertaining, or informative. So, take the time to understand your target audience and tailor your content to their needs and interests. This could be through blog posts, videos, podcasts, or any other medium that resonates with your audience.
Another important step is to optimize your website for lead generation. Make it easy for visitors to subscribe by placing prominent call-to-action buttons or forms on your site. Offer incentives such as exclusive content, discounts, or freebies in exchange for their email addresses. This not only encourages people to subscribe but also helps you build a database of potential customers that you can nurture over time.
Lastly, don't forget the power of social media. Leverage platforms like Facebook, Instagram, Twitter, and LinkedIn to promote your content and engage with your audience. Encourage your followers to subscribe to your newsletter or mailing list by highlighting the benefits they will receive. You can also run targeted ads to reach a wider audience and attract more subscribers.
Building a strong subscriber base takes time and effort, but it's definitely worth it in the long run. Remember to consistently provide value, optimize your website for lead generation, and leverage the power of social media. With these strategies in place, you'll be well on your way to achieving long-term success with a loyal and engaged subscriber base.
Collaborating with Other YouTubers to Increase Exposure
So, you wanna know about collaborating with other YouTubers to boost your exposure, huh? Well, let me tell you, it's like teaming up with your favorite rapper for a killer collab track. It's all about joining forces, sharing audiences, and creating content that's twice as dope. Trust me, when you link up with other creators, the sky's the limit for your channel.
First things first, finding the right YouTuber to collaborate with is key. You don't wanna team up with someone who's all about knitting if you're into extreme sports, right? Nah, you gotta find someone who shares your vibe, your style, and your target audience. It's like finding your partner in crime, someone who complements your skills and brings something fresh to the table.
Once you've found your perfect match, it's time to brainstorm some killer content ideas. You don't wanna just slap your faces on a video and call it a day. Nah, you gotta come up with something that'll make your viewers go, "Damn, this is fire!" Maybe it's a challenge, a Q&A session, or a collab series where you both tackle different topics. Get creative, think outside the box, and make sure it's something that'll showcase both of your talents.
Now, when it comes to actually creating the content, communication is key. You gotta be on the same page, my friend. Set up a group chat, hop on a video call, or even meet up in person if you can. Discuss your ideas, plan out the logistics, and make sure everyone's on board. And don't forget to promote the collab on your social media channels too. Get your followers hyped up, let them know something epic is coming their way.
So, there you have it, my friend. Collaborating with other YouTubers is like a match made in content heaven. Find the right partner, brainstorm killer ideas, and communicate like a boss. With a little teamwork and a whole lot of creativity, your channel will be on fire in no time. Now go out there and make some magic happen!
Promoting Your YouTube Channel on Social Media Platforms
So, you've got a YouTube channel and you're looking to get more eyes on your content, huh? Well, my friend, you've come to the right place! Let's talk about how you can promote your YouTube channel on social media platforms and really make a splash.
First things first, you gotta find your tribe. What I mean by that is you need to figure out which social media platforms your target audience hangs out on. Are they Instagram addicts? Facebook fanatics? Twitter tweeters? Once you've identified where your people are, that's where you need to focus your efforts. Don't waste your time trying to be everywhere at once – it's better to be a big fish in a small pond than a small fish in a big ocean, ya know?
Now that you've found your tribe, it's time to start creating killer content that will grab their attention. You want to give them a taste of what your YouTube channel has to offer, but you don't want to give away the whole enchilada. Tease them with snippets, behind-the-scenes footage, or even exclusive content that they can only find on your social media platforms. This will not only keep them engaged but also make them hungry for more. And when they're hungry, they'll head straight to your YouTube channel for the full meal deal.
But wait, there's more! Don't forget to engage with your audience on social media. It's not enough to just post content and hope for the best – you need to actively participate in the conversation. Respond to comments, ask questions, and show genuine interest in what your followers have to say. This will not only make them feel valued but also encourage them to share your content with their own networks. And let me tell ya, word of mouth is a powerful tool in the world of social media.
So there you have it, my friend. Promoting your YouTube channel on social media platforms is all about finding your tribe, creating killer content, and engaging with your audience. Now go out there and make some waves – your YouTube channel is ready for the spotlight!
Analyzing YouTube Analytics to Improve Performance
So, you wanna know how to up your YouTube game, huh? Well, let me tell you, analyzing YouTube Analytics is the key to unlocking your channel's true potential. It's like having a secret weapon in your back pocket, ready to take you from zero to hero in the YouTube world.
Now, let's dive into the nitty-gritty of why analyzing YouTube Analytics is so important. First off, it gives you a deep understanding of your audience. You can see who's watching your videos, where they're from, and even their age and gender. This information is gold, my friend. It helps you tailor your content to your target audience, ensuring you're creating videos that they actually want to watch.
But that's not all. YouTube Analytics also gives you insights into how your videos are performing. You can see which videos are getting the most views, likes, and comments. This data allows you to identify trends and patterns, helping you figure out what type of content resonates best with your audience. It's like having a crystal ball that tells you exactly what your viewers want to see more of.
And here's the cherry on top: YouTube Analytics can help you optimize your video strategy. By analyzing metrics like watch time, average view duration, and audience retention, you can pinpoint areas where your videos may be falling short. Maybe your intros are too long, or your content is dragging on. Armed with this knowledge, you can make informed decisions to improve your videos and keep your viewers engaged from start to finish.
So, my friend, don't underestimate the power of analyzing YouTube Analytics. It's the secret sauce that can take your channel from average to extraordinary. Dive into those numbers, study your audience, and use the insights to create killer content that keeps your viewers coming back for more. Trust me, you won't regret it.
Staying UptoDate with YouTube's Policies and Guidelines
So, you wanna stay in the loop with all the latest policies and guidelines on YouTube, huh? Well, you've come to the right place, my friend! YouTube is constantly evolving and updating its rules to keep up with the ever-changing landscape of online content. It's important to stay informed so you can avoid any potential pitfalls and keep your channel in good standing. Let's dive in and explore some ways you can stay up to date with YouTube's policies and guidelines.
First things first, you gotta bookmark that YouTube Help Center like it's your favorite pizza joint. This is your go-to resource for all things YouTube-related. It's packed with valuable information on policies, guidelines, and best practices. Whenever you have a question or need clarification on something, this is the place to go. The Help Center is regularly updated, so make sure to check back often to stay in the know.
Another great way to stay in the loop is by subscribing to YouTube's official channels and social media accounts. They often release updates and announcements about policy changes, new features, and other important information. Following them on platforms like Twitter, Instagram, and Facebook can give you a heads up on any changes that might affect your channel. Plus, they sometimes share helpful tips and tricks to help you navigate the YouTube landscape like a pro.
Lastly, don't forget to join the YouTube Creator Community. This is a vibrant online community where creators from all walks of life come together to share their experiences, ask questions, and stay updated on the latest YouTube news. It's a great place to connect with fellow creators, learn from their insights, and get a heads up on any policy changes or updates. Plus, you might even make some new friends along the way!
So, there you have it, my friend. By bookmarking the YouTube Help Center, following YouTube's official channels, and joining the Creator Community, you'll be well-equipped to stay up to date with all the policies and guidelines that YouTube throws your way. Remember, knowledge is power, and in this ever-evolving digital world, staying informed is key to keeping your channel thriving. Happy creating!
Another post you might find useful is, How To Make Money From Watching Youtube Videos.
I've also written about How To Make Money From Tiktok Views, so feel free to check that out, or bookmark it for later!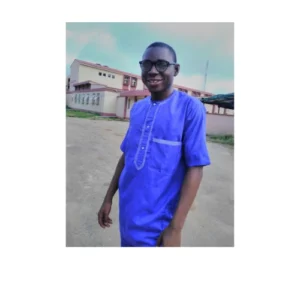 Abdulfatai is a Content Director at Olly-web, where he specializes in Search Engine Marketing (SEM) and Social Media Marketing (SMM). He has over a decade of experience working with businesses to promote their visibility through SEM, SEO, and social media. Abdulfatai believes that great content is the key to success on social media, and his goal is to help businesses grow their following by providing high-quality content that resonates. When it comes to online marketing, Abdulfatai knows how to work hands-on with clients and has a deep understanding of what works best for them.