Last Updated on February 4, 2023 by Abdulfatai A. Olamide
Are you there in the corner of your room thinking about how to start a laundromat business with no money? If you know what you're doing, starting a washing service might be a rewarding venture. You may be one of the many people who make millions of dollars per year by simply doing laundry. However, before spending your savings, ensure you understand how to start a washing service and what you'll need to get started.
How to Start a Laundromat Business
1. Invest in an established laundry
Purchasing an already-established laundromat is an excellent business startup option for those on a tight budget. However, there are difficulties associated with this choice. You should read a lot of reviews and articles before making any purchases. It's also important to have a well-defined goal for the company.
You can go into business with someone who already has the capital to buy a laundry mat if you don't. A business partner is useful for splitting up the initial investment and taking care of the day-to-day business. Working with someone else can also help you cut down on wasted time and money.
Inquire into the company's past if you're interested in purchasing an existing laundromat. The laundromat's target audience should also be researched. Find out if the business is successful by looking at this. For additional advice, you can contact the property's prior owners.
Find out who will be using the laundromat before you start looking for one. This encompasses the demographics of the community as a whole, such as its age, gender, and geographical location. Likewise, you should estimate the percentage of potential clients who will end up buying from you.
Market segmentation is the first step in developing a successful business strategy. Included in this analysis will be the ability to provide services and the associated costs. Your short-term and long-term objectives should be included as well.
You can save a lot of money by purchasing an already-established laundromat. There will be cost savings on plumbing fixtures and fixtures related to wastewater and sewage. A mortgage, however, will require monthly payments. Insurance premiums, utility bills, and wages for staff members can also be on the horizon. Consider purchasing high-efficiency washing machines and dryers to reduce your utility costs further.
You might want to think about leasing the building if you're going to acquire a laundromat. Having this information on hand will simplify and alleviate the difficulty of the task at hand. You'll have more say over the laundry's daily operations. The laundromat's resale price can be boosted as well.
An investing partner is another option. This alternative allows you to start your project without delay and reduces the likelihood of costly errors.
2. Constructing a Business Strategy
There are a number of good arguments for why it's smart to draw together a formal business strategy before opening a laundromat. It's a useful tool for organizing your priorities and laying out a road map for reaching your objectives. Timelines for projected outcomes are also provided.
Research is the starting point for each company idea. You'll be able to better spot opportunities to grow your company thanks to this. Think about your rivals, too.
Understanding who you're up against will help you devise a plan to succeed where they've failed. Furthermore, you need to create a marketing plan to entice buyers. Both conventional print media and broadcast television, as well as newer channels such as the Internet, can be used to spread the word.
Creating a logo for your laundry service is also essential. A logo and menus are possible components of your brand. Establishing a presence on social media, including profiles and hashtags, can be useful for promoting your enterprise. Keep your brand identity constant.
Do some market analysis before opening a laundry. Visit government websites or do your own study to learn about your rivals and potential clients. To further understand your potential customers, you should draw up a psychological profile of them. You can learn more about what they want and need from this.
If you want your organization to run efficiently, you should also establish standard operating procedures. Each year, you'll save a ton of cash with a solid SOP.
The company's legal structure is another important factor to think about. Creating a corporation or limited liability company could be the best option for you. In some cases, legal representation may be required. Additionally, you should be properly insured. There are also federal and state taxes that must be paid.
Equipment is another essential for opening a laundromat. It can be quite a financial investment to purchase equipment. In order to keep your business functioning well, it is imperative that you invest in the necessary machinery.
It's also a good idea to assemble an advisory board. The members of this group have managed successful retail establishments and may offer advice and guidance. Also, think about getting a lawyer to aid you with the legal steps involved in opening a laundromat.
3. Business Entity Selection
When opening a laundry service, one of the first steps is to decide on a legal structure for the company. To what extent you are liable and subject to taxation depends on the sort of entity you establish. In addition to facilitating growth and safeguarding personal assets, a well-structured corporation is a breeze to manage.
It's important to get the proper legal structure for your laundry business when you launch it. One common option is to form a limited liability company (LLC). It helps you keep your business and personal finances apart, shielding you from legal action. It is one of the most popular forms of corporate organization in the United States.
In some places, a valid business license is required before opening a laundromat. You could additionally need a health and food service license in certain jurisdictions. A fire safety permit may be needed in some areas. You also may need to pay a sewer connection charge.
When starting a laundry service, it might be difficult to decide what kind of company to set up. Even so, study up on the topic first. The more you know about your market, the better your chances of success.
Choosing a legal structure for your firm begins with picking a name. We suggest going for something that stands out but is still simple to say. This is crucial if you want to start a staff.
Competitor analysis: Inquire as to their rates, advertising tactics, and the kind of services they provide. Your analysis must also take into account the demographics of their clientele and the accessibility of their storefront. Insights like these will guide the pursuit of your ideal clientele.
Other options, discovered via your investigation, may also be of interest to you. If you're looking to attract young adults, then a location near schools of higher learning might be ideal. This may make it easier to lure them to your laundromat. Being in close proximity to your clientele allows you to build stronger relationships with them.
If you own a laundromat, you should probably advertise it on social media. Twitter and Facebook are great ways to reach customers. You can also use a platform like TikTok to promote your company. Tiktok has a relatively cheap cost per impression and conversion at this moment.
4. Methodology for Marketing
Whether you're going to create a laundromat or grow your existing business, a sound marketing strategy is crucial. This will help you develop brand awareness and attract new customers. There are numerous strategies you can employ to promote your laundry service.
One of the most efficient marketing tactics is the internet. If you employ paid ads, you'll have the chance to target certain audiences. Social networking sites such as Facebook are also wonderful ways to reach a big audience. You can also use social networking sites to connect with comparable businesses and create referrals.
A customer loyalty program is another useful tool for expanding your consumer base. Discounts are another great way to bring in new business.
Word of mouth is another great way to advertise your laundry service. New clients and those who suggest their friends can also receive discounts. Contests are another way to get people to talk about your brand on social media. Customers' continued patronage of your laundromat can be bolstered by holding contests like these.
Offering free entertainment to customers is another great method to draw them to your laundromat. In the waiting area of certain laundromats, patrons can enjoy a variety of activities, including playing games, watching television, and reading. Customers will appreciate the convenience, and as a result, they are more likely to return.
Your laundromat's online presence is crucial to its success. A well-designed website will facilitate both discovery and comprehension of your enterprise. If done correctly, it can also boost your website's visibility in search engines. The services you offer and how to acquire them ought to be described in detail on your website. Even a four-page website needs to be reliable and informative to be effective today.
Advertising your laundry service on social media can help you attract new customers. Customers can promote your business by using a custom hashtag to share images of their clean laundry with others. Customers can win a discount at your laundry by using a certain hashtag in their photo submissions.
A strategic marketing relationship with producers is another option. You can earn commissions on the laundry supplies they sell to your business if you work with them. Customers who bring in new business for your laundromat can also be rewarded with a discount.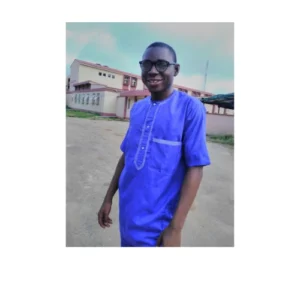 Abdulfatai is a Content Director at Olly-web, where he specializes in Search Engine Marketing (SEM) and Social Media Marketing (SMM). He has over a decade of experience working with businesses to promote their visibility through SEM, SEO, and social media. Abdulfatai believes that great content is the key to success on social media, and his goal is to help businesses grow their following by providing high-quality content that resonates. When it comes to online marketing, Abdulfatai knows how to work hands-on with clients and has a deep understanding of what works best for them.