Last Updated on July 23, 2023 by Abdulfatai A. Olamide
Hey there, fellow tech enthusiasts! Are you ready to take your passion for drones to the next level and start making some serious cash? Well, you're in luck because today we're diving into the exciting world of **making money with a drone**. Yep, you heard me right! Gone are the days when drones were just a cool gadget for capturing breathtaking aerial shots. Now, these flying wonders have become a lucrative source of income for savvy individuals like you. So, if you're itching to turn your drone hobby into a profitable venture, buckle up and get ready for an exhilarating ride! We're about to unveil the secrets of how to kickstart your journey to financial success with your trusty drone. Let's soar high and discover the endless possibilities that await you in this booming industry.
Understanding the Basics of Drone Technology
Alright, let's dive into the fascinating world of drone technology! Picture this: you're chilling in your backyard, and suddenly you hear a buzzing sound above you. You look up and see a sleek, futuristic device hovering in the air. That, my friend, is a drone. But what exactly is it and how does it work?
Well, drones, also known as unmanned aerial vehicles (UAVs), are essentially flying robots. They come in various shapes and sizes, from small toy-like drones to larger, more professional ones. These nifty gadgets are equipped with multiple propellers that allow them to take off, land, and maneuver in the air. Some drones even have built-in cameras, GPS systems, and sensors to capture stunning aerial shots or perform specific tasks.
Now, let's talk about how these bad boys work. Drones are controlled remotely by a pilot using a controller or a smartphone app. The pilot can send commands to the drone, such as telling it to move forward, turn left, or hover in one place. These commands are transmitted wirelessly through radio signals or even Wi-Fi. The drone receives these signals and uses its onboard computer system to interpret and execute them, making it fly in the desired direction or perform a specific action.
But wait, there's more! Drones can also be equipped with advanced features like obstacle avoidance systems. These systems use sensors, such as ultrasonic or infrared sensors, to detect objects in the drone's path and automatically adjust its flight to avoid collisions. This is especially handy when flying in tight spaces or in areas with lots of obstacles.
So, there you have it, the basics of drone technology. From their sleek design to their remote control capabilities, drones have revolutionized the way we capture aerial footage, deliver packages, and even conduct search and rescue missions. It's truly amazing how these flying robots have become an integral part of our modern world.
Choosing the Right Drone for Making Money
So, you're thinking about getting into the drone business, huh? Well, let me tell you, it's a booming industry with tons of potential for making some serious cash. But before you go out and drop your hard-earned money on just any old drone, you need to make sure you're choosing the right one for the job. Trust me, not all drones are created equal, and picking the wrong one could leave you high and dry.
First things first, you need to consider what kind of work you'll be doing with your drone. Are you planning on doing aerial photography and videography? Or maybe you're more interested in surveying land and mapping out areas. Each of these tasks requires different features and capabilities from your drone, so it's important to do your research and find one that fits your specific needs.
Next, you'll want to think about your budget. Drones can range in price from a couple hundred bucks to several thousand, so it's important to set a realistic budget for yourself. Keep in mind that while it may be tempting to go for the cheapest option, you often get what you pay for in terms of quality and performance. So, don't be afraid to invest a little more upfront if it means getting a drone that will last and deliver the results you're after.
Lastly, don't forget about the legal side of things. Depending on where you live, there may be certain regulations and restrictions in place when it comes to flying drones for commercial purposes. Make sure you familiarize yourself with these rules and obtain any necessary licenses or permits before you start making money with your drone. The last thing you want is to get slapped with a hefty fine or have your drone confiscated because you didn't do your due diligence.
So, there you have it, my friend. Choosing the right drone for making money is no small task, but with a little research and careful consideration, you'll be well on your way to soaring success in the drone business. Good luck, and happy flying!
Learning the Legal Requirements for Commercial Drone Use
So, you're interested in flying drones commercially, huh? Well, let me tell you, it's not as simple as just grabbing a drone and taking to the skies. There are some legal hoops you need to jump through before you can start making money with your fancy flying machine.
First things first, you need to familiarize yourself with the Federal Aviation Administration (FAA) regulations. These guys are the ones who oversee all things aviation in the United States, and they take drone operations seriously. The FAA has specific rules and requirements for commercial drone use, and it's crucial that you understand and follow them to avoid any legal trouble.
One of the most important things you need to do is obtain a Remote Pilot Certificate. This is like your license to fly drones commercially. To get this certificate, you'll need to pass a knowledge test administered by the FAA. The test covers topics such as airspace regulations, weather patterns, emergency procedures, and drone operation. It may sound intimidating, but with some studying and preparation, you'll be able to ace it!
Once you have your Remote Pilot Certificate in hand, you'll also need to register your drone with the FAA. This is a straightforward process that involves providing some basic information about your drone, such as its make, model, and serial number. The registration fee is minimal, and it's valid for three years. Remember, flying an unregistered drone can result in hefty fines, so don't skip this step!
In summary, learning the legal requirements for commercial drone use is essential if you want to turn your passion for flying into a profitable venture. Familiarize yourself with the FAA regulations, obtain your Remote Pilot Certificate, and register your drone. By following these steps, you'll be well on your way to becoming a responsible and law-abiding commercial drone pilot. So, get out there, spread your wings, and soar to new heights!
Developing Skills in Drone Operation and Control
So, you wanna talk about developing skills in drone operation and control, huh? Well, let me tell you, my friend, drones are the bee's knees these days. They're everywhere, buzzing around like little mechanical insects. And if you wanna get in on the action, you gotta know how to operate and control these bad boys.
Now, when it comes to drone operation, there's a lot more to it than just pressing a few buttons and watching it fly. You gotta have a keen eye for detail, a steady hand, and a quick mind. You need to know how to navigate through the sky, avoid obstacles, and capture those epic aerial shots. It's like being a pilot, but without the whole "being in the plane" thing.
And let's not forget about control. You gotta be able to handle that remote like a pro. It's all about finesse, my friend. You gotta know how much pressure to apply to the controls, how to make those smooth turns, and how to bring that drone in for a perfect landing. It's like playing a video game, but with real-life consequences. One wrong move and your drone could end up in a tree or worse, in the hands of someone who doesn't know how to fly it.
So, if you're serious about developing your skills in drone operation and control, my advice is to start small. Get yourself a beginner-friendly drone and practice, practice, practice. Learn the ins and outs of the controls, experiment with different flight modes, and get comfortable with the basics. And once you've mastered the basics, you can start pushing yourself to new heights (literally) by taking on more advanced maneuvers and challenges. Before you know it, you'll be the top gun of the drone world, soaring through the sky with style and finesse.
Exploring Different Ways to Make Money with a Drone
So, you've got yourself a drone, huh? That's awesome! Drones are not just cool gadgets for capturing stunning aerial shots or spying on your neighbors (although, let's be honest, that can be pretty tempting). They can also be a great tool for making some extra cash. Yep, you heard me right! There are actually several ways you can turn your drone into a money-making machine. Let's dive into some of the most popular options, shall we?
First up, we have aerial photography and videography. With your drone's high-quality camera, you can capture breathtaking shots from unique angles that would otherwise be impossible. Think about it: real estate agents, event planners, and even filmmakers are always on the lookout for eye-catching visuals to promote their businesses or projects. By offering your services as an aerial photographer or videographer, you can tap into this demand and start earning some serious dough. Just imagine soaring above a picturesque landscape, capturing the beauty of nature or the excitement of a bustling city. It's like being a modern-day adventurer, armed with a flying camera!
Next on the list is drone racing. Now, this might not be everyone's cup of tea, but if you're a thrill-seeker with a need for speed, drone racing could be your ticket to making money. It's like Formula 1, but with drones. You can compete in local races or even join professional leagues where the stakes are higher and the cash prizes are juicier. Just picture yourself zipping through obstacle courses at breakneck speeds, maneuvering your drone with precision and skill. It's an adrenaline rush like no other, and if you're good at it, you can attract sponsors and earn money through endorsements. So, if you've got the need for speed and a knack for piloting drones, why not give drone racing a shot?
Last but not least, we have drone delivery services. Yep, you heard me right! Drones are not just for capturing stunning visuals or racing against the clock. They can also be used to deliver goods and services right to people's doorsteps. Imagine a world where you can order a pizza and have it delivered by a drone in a matter of minutes. Sounds pretty futuristic, right? Well, the future is now! Companies like Amazon and Google are already experimenting with drone delivery, and there's a growing demand for skilled drone pilots who can navigate these flying couriers safely and efficiently. So, if you're up for the challenge and want to be at the forefront of this technological revolution, consider offering your services as a drone delivery pilot. Who knows, you might just become the next airborne pizza delivery hero!
Offering Aerial Photography and Videography Services
So, let's talk about offering aerial photography and videography services. Now, I know what you're thinking – "What's the big deal? Can't anyone just take a camera up in the air and snap some pictures?" Well, my friend, it's not as simple as that. Aerial photography and videography is a whole different ball game. It requires skill, precision, and a keen eye for capturing stunning shots from above.
First things first, let's talk about the equipment. When it comes to aerial photography and videography, you can't just rely on your trusty smartphone or point-and-shoot camera. No, no, no. You need some serious gear to get the job done right. We're talking about drones here – those nifty little flying machines equipped with high-quality cameras. These drones are specifically designed to capture breathtaking aerial shots, giving you a unique perspective that you simply can't get from the ground.
But it's not just about having the right equipment. Aerial photography and videography also require a deep understanding of composition and framing. You need to know how to position your subject, how to use the surrounding landscape to your advantage, and how to create a sense of depth and scale in your shots. It's like being an artist, but instead of a canvas, you have the sky as your backdrop.
Now, let's talk about the process. When a client approaches you for aerial photography or videography services, the first step is to understand their vision. What do they want to capture? Are they looking for sweeping landscape shots, or do they need detailed close-ups of a specific area? Once you have a clear idea of their requirements, it's time to plan the shoot. This involves scouting the location, checking weather conditions, and ensuring that all necessary permits and permissions are in place.
On the day of the shoot, it's all about getting the perfect shot. This means maneuvering the drone with precision, adjusting camera settings on the fly, and capturing multiple angles and perspectives. It's a delicate dance between technology and artistry, where every movement and decision can make or break the final result. And let me tell you, when you see those stunning aerial shots come to life on your computer screen, it's a feeling like no other.
So, my friend, offering aerial photography and videography services is no easy task. It requires the right equipment, a keen eye for composition, and a whole lot of skill. But if you're up for the challenge, it can be an incredibly rewarding and exciting venture. Just remember, the sky's the limit when it comes to capturing the world from above.
Providing Drone Inspection and Surveying Services
So, let's talk about this awesome company that's providing drone inspection and surveying services. I mean, how cool is that? Drones are like these futuristic flying machines that can do all sorts of amazing things. And now, they're being used to inspect and survey different areas. It's like something out of a sci-fi movie!
Imagine this: instead of sending a team of people to climb up a tall building or venture into a dangerous area, you can just send a drone up there to do the job. It's safer, more efficient, and saves a ton of time and money. Plus, drones can capture high-resolution images and videos, giving you a detailed view of the area you're inspecting. It's like having a bird's-eye view without actually being a bird!
But it's not just about inspecting buildings and structures. Drones can also be used for surveying land and gathering data. They can fly over large areas, capturing images and collecting information that can be used for mapping, urban planning, and even environmental studies. It's a whole new way of gathering data and understanding our world.
So, if you're in need of inspection or surveying services, why not consider using drones? They're fast, efficient, and can provide you with a unique perspective that you wouldn't get from traditional methods. It's the future, my friend, and it's pretty darn exciting!
Offering Drone Delivery Services
So, check this out, my friend. Picture this: you're sitting at home, craving some delicious pizza, but you just can't be bothered to leave the comfort of your couch. Well, guess what? With the latest technological advancements, you can now have your favorite cheesy goodness delivered right to your doorstep by a drone! Yeah, you heard me right, a freakin' drone!
Now, let me break it down for you. Drone delivery services are all the rage these days. Instead of relying on traditional methods like cars or bikes, companies are taking to the skies to bring you your goods. These unmanned aerial vehicles, or drones, are equipped with state-of-the-art technology that allows them to navigate through the air and drop off packages at your designated location.
But hold up, there's more to it than just convenience. Drone delivery services are not only changing the game when it comes to getting your hands on that late-night snack, but they're also revolutionizing the way goods are transported. These bad boys can zip through the air, avoiding traffic and other obstacles, making deliveries faster and more efficient. Plus, they're environmentally friendly, reducing the carbon footprint associated with traditional delivery methods.
Now, I know what you're thinking. What about the safety concerns? Well, my friend, these companies have got it covered. They've implemented strict regulations and safety measures to ensure that these drones don't go rogue and start dropping pizzas on unsuspecting pedestrians. They use advanced sensors and GPS technology to navigate accurately and avoid any potential mishaps. So, you can rest easy knowing that your pizza will arrive intact and without causing any chaos in the process.
In a nutshell, drone delivery services are the future, my friend. They offer convenience, speed, and a touch of futuristic coolness. So, next time you're feeling lazy or just want to experience the thrill of having a drone deliver your goodies, give it a shot. Who knows, you might just become a regular customer of the sky-high delivery squad!
Exploring Opportunities in Drone Racing and Competitions
So, let's talk about drone racing and competitions, man. This is a seriously cool and exciting field that's been gaining a ton of popularity in recent years. I mean, who wouldn't want to fly a badass drone at high speeds and compete against other skilled pilots? It's like the ultimate adrenaline rush, dude.
First off, let's dive into the opportunities that come with this awesome sport. Drone racing is not just a hobby anymore, it's a legit career path, bro. There are so many avenues you can explore in this field. You can become a professional drone racer and compete in major leagues and tournaments, battling it out for cash prizes and glory. Imagine being sponsored by big brands and traveling the world to showcase your skills. It's like being a rockstar, but with drones instead of guitars.
But wait, there's more! If you're not into the whole racing scene, you can still find opportunities in drone competitions. These events are not just about speed, they also focus on precision and creativity. You can participate in freestyle competitions where you show off your sick flying skills and pull off mind-blowing tricks. Or you can get into aerial photography and videography competitions, capturing stunning shots from unique perspectives. The possibilities are endless, my friend.
Now, let's talk about the skills you need to succeed in this field. It's not just about having a fancy drone and a need for speed, dude. You gotta have serious hand-eye coordination and quick reflexes to navigate those drones through tight courses. You also need to be a master at troubleshooting and repairing your drones because crashes happen, man. And let's not forget about the creativity aspect. To stand out in this competitive world, you need to come up with unique flying styles and mind-blowing tricks that will leave the audience in awe.
So, if you're looking for a thrilling and potentially lucrative career path, drone racing and competitions might just be your thing, bro. It's a chance to combine your love for technology, adrenaline, and creativity into one badass package. So grab your goggles, strap on your racing gloves, and get ready to take flight in this exhilarating world of drone racing and competitions.
Marketing and Promoting Your Drone Business
So, you've got yourself a drone business, huh? That's pretty cool! But now comes the tricky part – marketing and promoting it. Don't worry, though, I've got your back. Let's dive into the nitty-gritty of how you can get the word out there and make your drone business soar to new heights!
First things first, you need to establish your brand. What makes your drone business unique? Is it your top-notch aerial photography skills or your lightning-fast delivery service? Whatever it is, make sure to highlight it in your marketing materials. Create a killer logo, design eye-catching business cards, and build a killer website that showcases your work. Remember, first impressions matter, so make sure your brand reflects the quality and professionalism of your services.
Now that you've got your brand on point, it's time to spread the word. Social media is your best friend here. Set up accounts on platforms like Instagram, Facebook, and Twitter, and start sharing your stunning drone shots and success stories. Engage with your audience, respond to comments, and use relevant hashtags to reach a wider audience. You can even collaborate with influencers or partner up with local businesses to cross-promote each other. The key is to be consistent and authentic in your online presence.
But don't forget about the power of good old-fashioned networking. Attend industry events, join drone enthusiast groups, and connect with other professionals in your field. Building relationships and word-of-mouth referrals can go a long way in growing your business. And hey, don't be afraid to get creative with your marketing strategies. Host drone flying competitions, offer free demos, or even create viral videos showcasing the capabilities of your drones. The sky's the limit when it comes to promoting your drone business!
So, there you have it – a crash course in marketing and promoting your drone business. Remember, it's all about establishing your brand, leveraging social media, and networking like a pro. With a little bit of hustle and a whole lot of passion, your drone business will be soaring high in no time. Good luck, my friend, and happy droning!
Another post you might find useful is, How To Start Making Money Off My Drawings.
I've also written about How To Start Making Money As A Graphic Designer, so feel free to check that out, or bookmark it for later!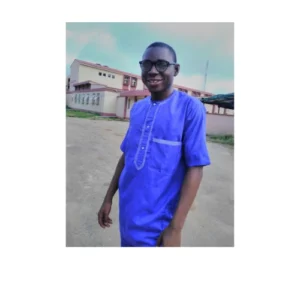 Abdulfatai is a Content Director at Olly-web, where he specializes in Search Engine Marketing (SEM) and Social Media Marketing (SMM). He has over a decade of experience working with businesses to promote their visibility through SEM, SEO, and social media. Abdulfatai believes that great content is the key to success on social media, and his goal is to help businesses grow their following by providing high-quality content that resonates. When it comes to online marketing, Abdulfatai knows how to work hands-on with clients and has a deep understanding of what works best for them.