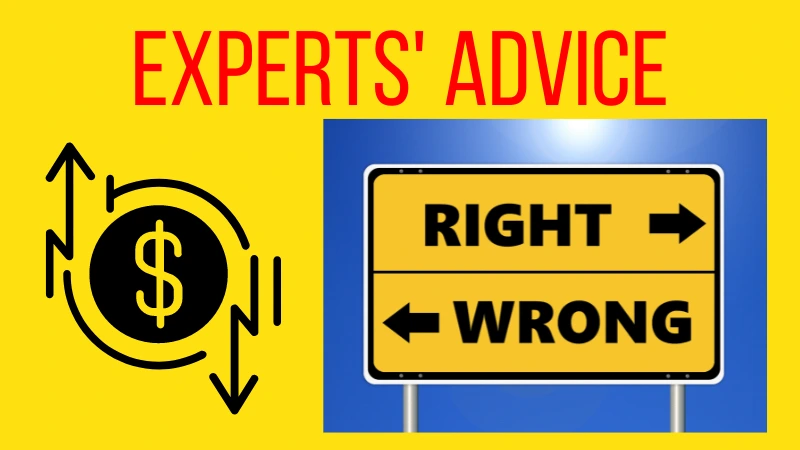 Last Updated on November 27, 2022 by Abdulfatai A. Olamide
Many beginners ask the same question about how to succeed in affiliate marketing. Imagine this: You wake up on a lazy Sunday morning and look at your email inbox; in one message, you see an offer from a well-known brand you've wanted to try. All you have to do is click on the link in the message and start shopping.
What could be easier? Unfortunately, this type of scenario is too common for people just starting in affiliate marketing.
Affiliate marketing is one of the most popular and profitable ways to make money online.
We interview over 20 experts to develop this write-up to give you a head start in your affiliate journey. Set realistic expectations. Don't expect to
become a millionaire overnight with affiliate
marketing. It takes time and effort to build a thriving affiliate business.
How to Succeed in Affiliate Marketing: Tips from Top Experts
Affiliate marketing is an excellent way for small business owners to make money. With the right tips, you can make your affiliate marketing efforts successful. Here are 27 tips from some of the top experts in the field:
Expert #1
According to WP Dev Shed, you need to look at your affiliate journey from two angles, Evergreen vs. Trending: Niche Evaluation and Evaluating the Profit Potential of a Niche.
Evergreen vs. Trending: Niche Evaluation:
"Like an affiliate marketer, you'll want to build an affiliate link from which you can grow and profit for several years. As a result, it makes sense to develop it around a topic with long-term affiliate earning potential and isn't just a fad. Do you recall when the fidget spinner was all the rage? Imagine creating an affiliate marketing website for those gadgets, only to have the entire world cease buying them simultaneously. How can you know when something is going to lose its popularity?
"Does it address an issue or meet a need?" is an excellent question. Food, water, romance, learning new things, reducing weight, finding a date, purchasing a guitar, and caring for a dog are all issues that can be resolved or must be met. A fidget spinner accomplishes neither of these goals. You also should check Google Trends for your niche concept. To put it another way, evergreen niches are nearly always a superior choice for an affiliate marketing website.
Evaluating the Profit Potential of a Niche:
"You must now determine whether your concept can generate revenue. This will take a bit more investigation on your part, but it will be well worth it. There are a few methods for determining how profitable an affiliate marketing niche is."
Expert #2
Bankless Times has another view about this. Setting a realistic goal and using data to understand your audiences is essential.
When it comes to affiliate marketing, be realistic:
"Setting up an affiliate marketing firm offers a lot of promise for generating a sizable passive revenue stream, and there's a lot of room for growth. Furthermore, it is critical to recognize that affiliate marketing isn't a get-rich-quick scheme and that income is not always consistent, particularly in the beginning. However, if you do it correctly, you may easily earn S$10,000 every month from just one affiliate scheme. Exabytes has several successful affiliate partners who make between S$5 and S$12k each month."
"We've always stated that if you try harder enough, you will succeed, but it will take time. Like any other business, you must be psychologically prepared to commit your time, be patient, and work hard. You won't be able to persevere if you have unrealistic expectations."
Using data to understand your audience better:
"Long-term success necessitates an understanding of previous efforts. It's critical to understand how visitors engage with your website; even if you don't want to set it up, then forget it. Search rankings, content sharing, and other factors will play a role. To discover more about your visitors, you should employ visitor analysis."
What is the percentage of new vs. returning visitors?
Which pages are the most popular among your visitors?
Do they go to each page and click on the link inside the navigation bar?
"All of these inquiries will yield responses you can use to expand and improve your operations. What is the source of your conversion traffic? Before the change, what was the most popular page? To find the answers, use analytics. These responses can be used to decide what new information is required and where particular links on current sites should be placed. Make the most of your data!"
Expert #3
You will be wondering what our third expert on the list has to say. According to his response, bounce's focus was on SEO since most affiliate marketers do not have enough budget to run paid ads. "Affiliate marketers know the digital world plays a massive role in promotions, but many overlook the importance of keeping up with the latest best SEO practices.
The metrics that Google uses to measure search engine relevance are in constant flux, from keywords and content, to how the algorithms crawl websites, and overlooking these can be the difference between a successful campaign and one that misses the mark."
"Keeping up with authoritative content, understanding crawl metrics, optimizing websites, and supercharging your title line and meta descriptions is critical and must not be overlooked. Making sure you stay well versed in current SEO tactics, and have a solid understanding of the basics, will keep you on top of your game."
Expert #4
Creating good content is part of every successful business activity. And if you are taking affiliate marketing as a business, you need to create content that resonates well with your audiences. Matt says, "Creating decent content is critical for attracting the correct audience. Content should be simple to grasp and stimulating to generate many purchases. A robust content strategy is necessary to increase sales of your affiliate items.
The Internet is constantly developing and changing. You will be left behind if you do not adjust to it. To be a great affiliate marketer, you must continuously study and improve your channels, blog, content, advertisements, and everything else! Learning from others is the most brilliant approach to learning."
"Find other great affiliate marketers who are outperforming you. Participate in their training programs and courses, employ mentors, or join a group. Do anything that puts you in close contact with successful individuals. This is what will conserve your time and propel your business forward."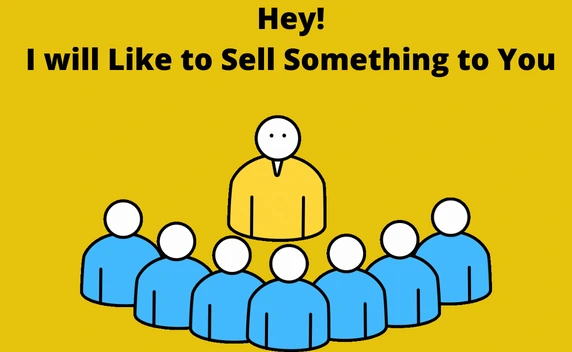 Expert #5
People tend to fail in the affiliate marketing business because they overlook some critical things. No business starts operations without a strategy in place. The same thing applies to the Affiliate marketing business. According to Dough Roller, "If you don't have a good strategy, discoverability and traffic will suffer. The best way to get traffic and sales is to create an effective email list to communicate directly with your potential customers. Following these steps will help you gain a competitive edge over other affiliates and maximize profits while earning extra income."
Are you generating more income for a particular affiliate program and need to have results for your effort? It would be best if you established yourself as a vital intermediary. "One way to establish yourself as the intermediary between an advertiser and a publisher is by creating a relationship with both sides. You can reach out to influencers, publishers, and advertisers and establish relationships over time. When you have established a relationship, it is easy to create a deal that would work for both sides and make everyone happy."
Expert #6
What about creating a customer journey that makes their purchase decision easier? That is what your primary goal should be henceforth. According to Drew Mann, "People new to affiliate marketing make a big mistake by just focusing on promotional content. Before someone buys a product from your link, you need to build trust first. This is done by providing a lot of how-to advice, answering questions, and providing value. You can't just review a product and expect people to buy straight away these days."
"Using leverage by providing some freebie is also a good idea to separate yourself from your competition." His blog has downloadable cheat sheets in exchange for an email. He then provides a lot of value and points people in the right direction, which eventually leads to sales from emails.
Expert #7
The emphasis on being genuine cannot be stressed enough. Because of money, people tend to promote products they have not tested themselves. However, this is affiliate marketing, which is expected to be so. Being genuine can be your affiliate business selling point. According to Meg Marrs, "The best thing you can do to succeed in your niche as an affiliate marketer is to be authentic. I know it sounds trite, but this space is packed with people looking to make easy money.
Affiliate marketing is not easy money, though; the only way you can succeed is to care. Care about your niche, what you're sharing with people, and their problems. People aren't stupid, and they can tell when you're being sincere and when you're just trying to churn out content."
"It's effortless today to go to Amazon and order the first product with a five-star review. You need to consider what you can offer customers that they can't figure out themselves just browsing Amazon. This usually means hands-on product pictures and being honest about the drawbacks of each product you review."
"This can be a lot of work, but it's the only way to be successful in affiliate marketing. And if you put in the effort, it'll work!"
Expert #8
MediaPeanut, "Affiliate marketing can be a lucrative source of income, but it needs dedication and commitment to earn. In the U.S., the affiliate marketing industry is growing steadily and is expected to rise to $8.2 billion this year. There's a lot of room for growth and a huge potential for earning." 
"As an affiliate marketer, it's easy to get into the attitude that obtaining conversions and sales is your first objective. Unfortunately, this thinking leads to inferior content and bad outcomes. Instead, prioritize providing high-value content over anything else. Concentrate your writing on the reader's intention, putting them first instead of the product you are selling. Instead of describing features, concentrate on the user's advantages."
"One of the most common problems we notice with affiliate marketers is that they don't take the time to learn about what they're writing about. To have more authentic content, you might have to try the product yourself. Don't underestimate your readers' intelligence. With access to the world's knowledge at their fingertips, potential consumers will be ready to call your bluff about the product if you don't know what you're talking about."
Here's my tip for affiliate marketing on how to get content out and serve as an intermediary between the product/brand and your target readers: POST GIFT GUIDES AND PRODUCT ROUNDUPS
As more marketers focus on posting product reviews, there is a high uncertainty that these product reviews will not gain affiliate marketing success and is highly unlikely to convert to sales. "One strategy that we have found successful at Mediapeanut is in posting gift guides, product listings, and product roundups. In the past, we have experienced our product reviews not gaining as much traffic and sales conversions as we have predicted."
Meanwhile, gift guides and product roundups are getting important this year as the pandemic-influenced sales boom has seen increased e-commerce sales and online product discovery during the past Valentine's day and the Christmas holidays. Instead of focusing a review on one product, I highly suggest doing affiliate roundups, as they are a great way to monetize a website's content.
In our experience, traffic analytics have shown higher traffic and conversion from links in product roundups and gift guides. They can be beneficial to readers searching for gift ideas or gadgets with similar tech capabilities.
You can schedule this product roundup and gift guide posts once a month or during holidays like Christmas, Valentine's Day, Mother's, and Father's day, among many other celebrations we love to celebrate each year.
Expert #9
How do you feel convenient promoting long affiliate URLs? It does not add any credibility to your promotion. In order words, people are skeptical of the long URLs full of different characters. It would be best to build audiences who can trust you and cloak your affiliate links to make them look friendly and easy to remember.
According to Martin Seeley, "To become a successful affiliate, the first thing you need to do is 'start doing.'"
The crux of affiliate marketing is getting the right quality and quantity of traffic. Read about the basics of SEO, link building, WordPress, cPanel, and Keyword Research. Also, learn how to find the correct niche. Start a website. Create high-quality, engaging content.
Good quality content is 'god quality.' No other content should be better than yours if you want to climb the ladder quickly.
That's all you need to be successful in affiliate marketing. Once you start doing it, you will find what else you need to learn. Take it from there. The problem is a lot of people give up early. Be consistent for over a year, and you will start making money. Be compatible for three years, and you will begin to make a fortune.
Three key suggestions:
Patience is key. Having a successful affiliate marketing business takes a lot of time and effort. Don't give up just because you haven't earned any money within the first day, week, or even month. It will take a lot longer than that to see any real money.
Educate yourself. Learning about subjects like SEO, Copywriting, and technical staff is essential. The more you know about these things, the less you'll need to rely on others to help you. And if you need to hire services, at least you'll know what they're doing (with fewer chances of getting scammed).
Be helpful. Once you've picked your niche and started building your website and promoting products, try to help people and don't just sell them stuff. For example, if you promote physical products, make sure you help people pick the right product for their needs (and not the right one for your wallet).
Expert #10
Are you the likes that love gaming? Why don't you promote gaming products? It is best to love what you do to be motivated to keep going when the road is rough. According to WFH Adviser, two of the most overlooked things in affiliate marketing are: "the importance of picking a good niche and the importance of building an audience."
1) Picking a Good Niche: Many affiliates make the mistake of targeting too general of a niche, or worse, they target a place they have no interest in or know about. This is one of the biggest reasons many affiliate marketing ventures fail. 
If you don't have a deep understanding of your niche and what products and services people in that niche are looking for, creating content that resonates with your audience and gets them to take action will be challenging.
2) Building an Audience: Another big mistake many affiliates make is that they think they can start creating content, and people will automatically find it and start following them. The truth is unless you have a large existing audience or unless you're fortunate, this is not going to happen. 
It would be best if you put in the hard work of building an audience from scratch. This means creating valuable content that people are searching for and then promoting that content through various channels such as social media, email marketing, guest blogging, etc. Only once you have an audience that is engaged and interested in what you're offering will you be able to start seeing some actual results from your affiliate marketing efforts.
What if you can earn more for your efforts? Pam Listed a few key things you need to do to establish yourself as an affiliate marketer and increase your bargaining reputation.
First, you need to find a niche or industry you're passionate about and know about. This will make it easier for you to sell products and services that you're excited about.
Second, you need to build up a platform where you can share your messages with potential customers. This could be a blog, YouTube channel, social media accounts, or online presence.
Third, you need to develop relationships with other affiliates and industry leaders. This will help you network and learn from others in the industry while building up your credibility. The easiest way to get started is by working with an affiliate marketing platform such as Amazon Associates, ShareASale, or Commission Junction, where you can become an authorized affiliate for many brands.  
Finally, always provide value-added content that your audience will appreciate.
These could include in-depth blog posts, helpful tips, tricks, or even simple product reviews. As your domain authority increases, so will the amount of revenue you can bring in from affiliate sales.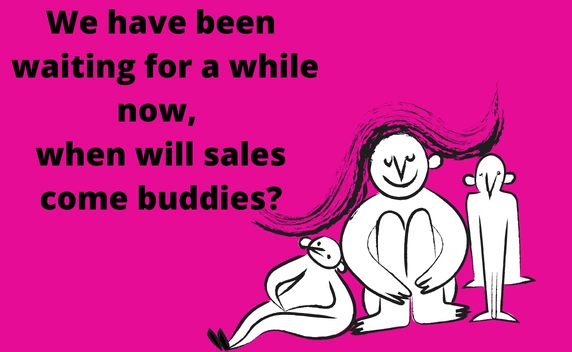 Expert #11
"It's important to choose a niche that is not too competitive but also has enough potential customers to make it worth your while. Once you've found your niche, you need to build a website or blog around it and fill it with quality content. This will help you attract visitors interested in what you have to say and offer them products or services that they are likely to be interested in. Finally, you must ensure that you promote your website or blog through social media and other online channels. By following these steps, you can develop a successful affiliate marketing business." According to BankingGeek
Expert #12
Luke Lee pointed out that one of the most common mistakes is failing to track your results. Many affiliate marketers promote a product or service without taking the time to track their results. This is a mistake because you will never know how well your efforts are performing. It is impossible to improve your results or negotiate for a higher commission without knowing your conversion rate. Another common mistake is failing to build a relationship with the advertiser. Many affiliate marketers see their relationship with the advertiser as purely transactional, but this is a mistake.
To be successful in affiliate marketing, you need to build a strong relationship with the advertiser so that they trust you and value your opinion. Otherwise, it will be tough to negotiate for a higher commission.
Expert #13
Many affiliate marketers often take an affiliate product like a one-night stand. What if you can become the face of the brand? According to Jessica Kats, Working with an affiliate multiple times is one of the most overlooked things in affiliate marketing. Working with them more than once is essential to lead your business towards success. What's more, it improves brand loyalty, and your customers will more likely purchase from you—as a result, driving up sales and boosting profit margins.
Expert #14
Most affiliate marketers focus on selling products rather than helping consumers. It's one of the biggest mistakes they make and the reason why they don't make it big. If you want to succeed as an affiliate marketer, you have to focus on solving problems for customers through the products you're selling. Create content that addresses the issues of your target audience instead of being overly promotional. Customer-centric affiliate marketers are much more successful than those driven by products and sales. 
"Establishing yourself as the intermediary and bargaining for your effort requires that you have a good platform to sell on and content that can support it. This means an established website to list the products coupled with blogs and social media pages to drive traffic to it. To become successful, you must establish your reputation and authority with your target audience. And to do this, content on your blog and social media is the key." According to Alex Williams
Expert #15
Laura Jimenez listed the four most Common Overlooked things in Affiliate Marketing.
Proper marketing strategy: Not thinking about the customer's point of view is the most overlooked thing in affiliate marketing. A product that you promote should be a problem solver for customers.
 Unprofessional landing page or website: Customers' affiliate links should redirect to your website or landing page, which should be attractive and look professional. An improper landing page or website looks like a scam, so no one buys products.
 Consistency in work: Affiliate marketing needs time to succeed, so you must work with character. These are the few mistakes that everyone does. That's why their affiliate marketing business fails. Just overcome these mistakes, explore your knowledge, stay updated with the digital world, and make changes in your business for more growth.
 Choosing the Wrong Products: Any product you choose should offer a solution to your audience's problem. First, determine who your audience is, then find solutions for them. Doing it the other way around can include the risk that there is not an audience for that product in the first place.
Expert #16
Even when you have some budget to run paid ads, marketers often overlook people who have come across their content before and never converted. "The money is down the funnel" According to Scott Keever, "one of the most overlooked things when it comes to affiliate marketing would be retargeting. Often, customers may visit your website but leave after adding items to their carts; for such consumers retargeting would be a good way to engage with them."
Retargeting would allow you to track and remember your prospective consumers. You should choose the right time to display the ads to the target audience and display the product's usefulness.
Expert #17
One strategy Rodney pointed at was establishing himself as the intermediary between customers and vendors by vouching to test the product before it's sold off. It's a well-known case that most manufacturers ignore the actual faults in their products. That is where affiliate marketers step in and offer solutions to make a customer's life easier. When marketing a product, it's essential to step into the buyer's shoes as nobody likes to work with a complex up-shot. "It's a good bargaining trick as testing helps consumers trust our services."
Expert #18
It's not fluff when people say there is a place for everything. As an affiliate marketer, some ad platforms will be too expensive for you or never convert. One of the reasons super-affiliates turn to native ads. Rahul Vij says, "Marketing deliverables of the brands in the wrong place will not benefit you and your vendors in any way. That's the reason most affiliate programs fail. Before jumping into the process, planning, preparing, and performing are always better.
A complete analysis of what, when, and how your competitors are doing will help you in a great way to understand the customers, know their needs, and pitch to them successfully. Then choose the manner most appropriate and where your niche audience mostly hangouts to initiate the bond and interaction with them. Thereby gaining their trust and smoothly taking them on the buying journey."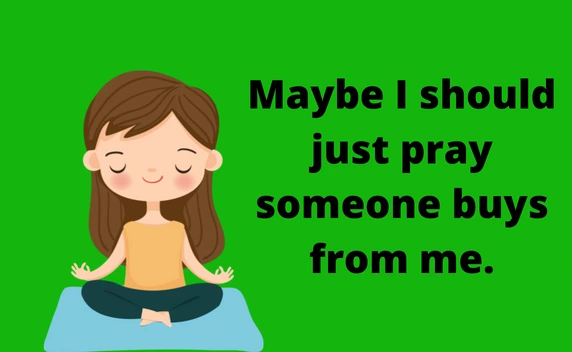 Expert #19
Most affiliate marketers overlook side speed, security, and content layout. This came to my mind when Patrick mentioned it. I have audited over 50 affiliate websites and discovered their average speed rate is 40 using google page speed insight. If your content takes more than 10 seconds to load, it is pretty sure customers will likely close the page. To make the matter worse, what do you think if they are in a bad reception with low connectivity?
Following are some of the most overlooked things in affiliate marketing:
Site Speed – The bounce rate increases if the web page takes longer to load. It is essential to fix the website's speed by enhancing the content delivery method and reducing file sizes. 
Content Readability – Since people's attention spans have become shorter, they have no time for hard-to-read and confusing content on websites. It is recommended to use a font size of 16pt at least as it makes it easier for mobile users to read. Moreover, long sentences and paragraphs should be avoided. People find it difficult to read longer sentences.
Security header – Since browsers load content on a website according to the instruction provider by the Header, a hacker might place a javascript that hijacks clicks on your content when this code fires. You can learn more about Security headers here.
Expert #20
According to Rachel, "Knowing about the product is crucial, but knowing what your audience wants is more important. Try to know every detail about the product before sharing it with your audience. What about beating down your cost in the long run? Getting organic search results from the search engines is a better approach since this traffic is "free."
Consistency in FREE traffic is a byproduct of extensive SEO practices.
If you are not getting the desired result, don't stop testing. Keep changing the ads and use different text and images to know what works best. Your readers will be curious when you try to rotate your ads and would also be interested in clicking on the affiliated links. Programs differ from merchant to merchant depending on their products, service, and payment system, and some might offer better materials than others. Check whether your merchants have an affiliate program; if yes, get mixed up with them. 
Expert #21
The law of consistency: "Mastery is a result of consistency." Consistent is the secret to having followers and consumers for your affiliate marketing content. You must make a balance between not spamming and at the same time being present with new content. Internet trends are volatile.
People will forget your brand or product if you disappear for too long without posting content regularly. So, make sure to bring content and be present in the social networks of your followers. But, always remember to give quality content; it is the only way to get quality followers and form a public interest in your brand to follow your movements and be genuinely into buying what you offer. According to Expandi
Expert #22
We all have different approaches to things; the same applies to Stefan. He argues, "why don't you wait for your blog to gain enough traction before placing affiliate links?" Yes, we have seen a lot of affiliate marketers do that. They focus more on their pages to rank pretty well on search engines before placing an affiliate link on a page. This is a decent approach if you focus on SEO as the primary traffic source. It saves you the time of joining a bunch of affiliates that will never produce a result; in order words, you will not be able to rank for their relative keywords.
Prioritize having lots of quality content on the blog and increasing its domain rating before you start to monetize. It can take at least six months, depending on your investment time.
Expert #23
We heard people not taking the extra steps to test a product coming from their affiliate since it is a well-known brand. Yes, you are right. But who can explain a product better than the one who uses it? One of the most overlooked things in affiliate marketing is verifying the seller or the quality of the products you want to sell.
Affiliate marketing is all about trust, and you can't establish trust and loyalty if you sell products with low quality or dishonest schemes. Doing so is a quick way to lose customers and jeopardize your affiliate marketing journey. Don't settle with sharing aesthetically-pleasing content; post something your targeted audience will be thankful for, according to Adam.
That being said, you might want to watch how Hasan generated $3000/month using various processes for affiliate marketing.
How to deal with negative feedback and maintain a positive attitude in an affiliate marketing campaign?
There's something about receiving negative feedback that can make anyone feel uncomfortable. But it's important to remember that feedback is a part of any affiliate marketing campaign – especially if you're new to the game. Here are six tips on how to deal with negative feedback and maintain a positive attitude:
1. Don't take it personally. If someone doesn't like your product or service, it's not their fault – it's yours for creating something that didn't meet their expectations. Remember, everyone has different tastes, and you can't please everyone. Try never to overpromise and underdeliver.
2. Try to understand the reason behind the feedback. There are many reasons why someone may not like your product or service, so try to find out what it is they don't like about your product.
3. Assess the feedback objectively. If the feedback is negative and you can't find anything wrong with your product or service, it's probably because the person providing you with the feedback doesn't like your product. You cannot please everyone anyways.
4. Ask yourself why they don't like your product or service. Is it your product or service's fault or something else? If you find out what is causing them not to enjoy your product or service, try to ensure they get that same quality of service in the future.
5. Communicate the issue with your Vendor and make sure this issue is rectified. It not only creates a chance to provide a better offer but also allows you to build a relationship with the brand and establish authority.
6. What if your Vendor does not agree to make necessary changes after the persistence issue? Then it is time to part ways. Doing so not only gives you rest of mind but also gives credibility to your brand in the eyes of your audiences.
Affiliate Marketing Advice in summary
When it comes to affiliate marketing, there are a lot of things that you need to learn to be successful. However, the best advice you can receive is from those who have been successful in the field. Here are some tips from experienced marketers that will help beginners and experts alike:
Always be willing to learn. You must have the ability to adjust quickly because the affiliate marketing industry is continuously evolving. Follow the most recent trends and pick up new skills.
Build a strong network of contacts. The people you know can help you in your journey to success. Get connected with other marketers and learn from them.
Stay organized. This is especially important when starting, as it can be easy to become overwhelmed if you do not track your progress.
Wrap Up
As an affiliate marketer, you are aware that success depends on being current with new advancements and trends. Keep your eye on the competition. Understand what your rivals are doing and how they are marketing their products. If you find out what's working for them, you can adapt and improve their strategies for your campaigns.
Stay up to date with new technologies. Maintaining the most recent trends and technologies is crucial because the affiliate marketing landscape is continuously evolving. You will be disadvantaged compared to your rivals if you are not using the most recent technologies and platforms.
I'd want to end by thanking (and providing a link to) a group of experts who graciously agreed to join a call with me and provide insight into some challenging affiliate marketing queries I had.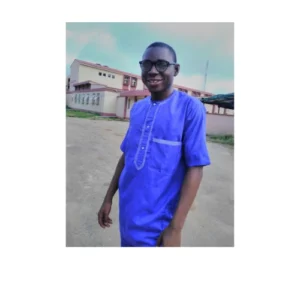 Abdulfatai is a Content Director at Olly-web, where he specializes in Search Engine Marketing (SEM) and Social Media Marketing (SMM). He has over a decade of experience working with businesses to promote their visibility through SEM, SEO, and social media. Abdulfatai believes that great content is the key to success on social media, and his goal is to help businesses grow their following by providing high-quality content that resonates. When it comes to online marketing, Abdulfatai knows how to work hands-on with clients and has a deep understanding of what works best for them.