The Ultimate Guide to Making Money Online in 2023 and Beyond
Last Updated on October 20, 2023 by Abdulfatai A. Olamide
In the fast-paced digital age of 2023, the desire to make money online has surged to new heights. As the internet continues to evolve, it has brought forth an array of opportunities for individuals to earn a substantial income from the comfort of their own homes. From freelancing to affiliate marketing, the possibilities seem limitless. In this comprehensive guide, we will unveil the 45 secret websites and ways to make money online in 2023 and beyond, assisting you in your quest to unlock new streams of income directly or indirectly.
Unlocking Hidden Opportunities – Secret Websites
Speechify.com – Transforming Text To Audio Speechify.com is a game-changer for content creators. It's a versatile platform that effortlessly converts text into audio, making it a valuable resource for podcasters, YouTubers, and anyone in need of audio content. Whether it's books, articles, or documents, this platform streamlines the process. Sign up for a free account, paste your text, and let Speechify.com do the rest.
Teachable.com – Creating Online Courses Teachable.com empowers experts to create and sell online courses. If you possess knowledge in a specific field, you can leverage this platform to share your expertise. With an intuitive course builder, you can craft your curriculum, set pricing, and start earning. Teachable.com handles everything, from payment processing to course delivery.
UserTesting.com – Testing Websites and Apps UserTesting.com offers a unique opportunity to earn money by testing websites and apps. Each test typically takes about 20 minutes, and compensation can go up to $10 per test. It's a straightforward way to supplement your income while providing valuable feedback.
Task Rabbit Task Rabbit connects individuals requiring assistance with various tasks to those capable of completing them. Whether it's cleaning, moving, or handyman services, you have the flexibility to set your rates and select preferred tasks. It's a practical way to monetize your skills.
Homestyler.com – Making Money Through 3D Designs Homestyler.com allows users to create 3D designs of products and homes for free. What's more, you can use these designs to offer your services on platforms like Fiverr.com, tapping into a growing demand for 3D design services.
Medium.com – Selling Your Articles Medium.com provides a platform for publishing articles and gaining exposure. With millions of monthly visitors, it offers potential earnings through reading time and membership referrals. Start by applying, publishing your stories, and earning through reads and references.
Veed.io – Creating Great Videos Veed.io caters to content creators, offering an AI-powered platform to create compelling videos. You can even utilize the feature to modify your voice, giving your content a unique edge. The best part? It's free to get started.
Gigwalk Gigwalk is a platform that rewards users for completing small tasks in their local area. These tasks encompass a wide range of activities, from photographing businesses to app testing. The pay varies depending on the task, but it's a practical way to supplement your income.
Sweatcoin Sweatcoin incentivizes physical activity by rewarding users for exercising. As you walk, the app tracks your steps and grants you Sweatcoins, which can be redeemed for various rewards, including cash.
Respondent Respondent offers substantial compensation for sharing your knowledge and experiences in research studies. Unlike many other platforms, you can earn anywhere from $100 to $750 per hour by participating in these studies. Simply sign up using your work email, customize your profile, and start earning.
Product Tube Product Tube is a premium video survey app that compensates users for creating short videos about everyday products. By recording videos at home or in stores, you can earn between $50 and $80 per hour, presenting a unique way to monetize your opinions.
BestMark BestMark opens the door to secret shopping opportunities, allowing you to earn money while evaluating various establishments. Share your experiences and get paid, with potential earnings of up to $35 per hour, depending on the assignment.
Side Hustle Database The Side Hustle Database simplifies your search for income-generating opportunities by offering extensive filtering options. Whether you're after substantial annual earnings or fast cash, this tool assists you in finding the perfect side hustle.
Wrapify Wrapify transforms your vehicle into a source of income. By wrapping your car with advertisements and driving as you normally would, you can earn between $200 and $400 per month.
Prolific Prolific serves as a research platform, providing opportunities to participate in paid studies on a wide array of topics, including social sciences and consumer behavior. Earnings can reach up to $10 per hour, making it a worthwhile endeavor.
Amazon Mechanical Turk Amazon Mechanical Turk offers a platform for completing simple tasks, such as object identification and transcription. While the pay may not be substantial, it's a convenient way to earn extra cash in your spare time.
Fiverr Fiverr allows you to market your skills and expertise for a fee. Whether it's graphic design, writing, or translation, you set your rates and work on projects that align with your interests.
Upwork Upwork connects freelancers with businesses in need of various services, including web development and graphic design. Similar to Fiverr, you have control over your rates and projects.
Swagbucks: Rewards for Surveys and More Swagbucks offers rewards for completing tasks like watching videos, taking surveys, and playing games. Accumulate Swagbucks and redeem them for cash or gift cards.
InboxDollars InboxDollars incentivizes activities such as completing surveys, reading emails, and playing games. You can earn cash or gift cards for your participation.
Rumble.com Rumble.com enables video creators to monetize their content. With partnerships with major companies like MTV and Xbox, approved videos can earn $50 or even $100 if featured on the homepage.
Fundrise.com Fundrise.com revolutionizes real estate investment through crowdfunding. With as little as $500, you can invest in various projects and earn returns, opening doors to the real estate market.
CafePress.com CafePress.com empowers you to create and sell customized merchandise. Whether it's t-shirts or mugs, you earn money with every sale.
Etsy.com Etsy.com serves as an online marketplace for handmade or vintage items. If you possess crafting skills, this platform can be a lucrative outlet.
Shutterstock.com Shutterstock.com allows you to monetize your creativity by selling photography, video, and music. Your talent can become a source of income.
Qmee.com: Paid Search Engine Results Qmee.com rewards users for internet searches. By clicking on sponsored results and participating in surveys, you can earn money.
ClickWorker.com: Micro Jobs ClickWorker.com pays you for completing micro-jobs, ranging from data entry to translation. With earnings for every task, you can cash out once you reach $10.
Rev.com: Transcription and Captioning Rev.com compensates you for transcribing audio and captioning videos. After passing a test, you can earn up to $0.75 per audio minute or $0.50 per video minute.
Amazon KDP Amazon KDP (Kindle Direct Publishing) empowers authors to publish and sell books in digital and print formats. Utilize software to research and recreate top-selling books, enhancing your earnings.
Idle-Empire Idle-Empire simplifies online money-making through surveys, video watching, and other tasks. Withdraw your earnings in Bitcoin, PayPal, or Giftcards once you reach $0.10.
Wealthy Affiliate Wealthy Affiliate offers comprehensive training and resources to build a sustainable online business. Whether you're a novice or seasoned entrepreneur, this platform equips you for success.
Current Rewards Current Rewards lets you earn money while listening to music, playing video games, and watching YouTube videos. Download the app and engage in point-earning activities to reap rewards.
MOBROG MOBROG connects businesses with individuals for paid surveys. The mobile app allows you to earn money anytime, anywhere, with surveys paying between $0.50 and $3 each.
Second to None Second to None provides the opportunity to earn extra income through secret shopping experiences. Evaluate establishments, offer detailed feedback, and get paid while shopping or dining out.
Google Opinion Rewards Google Opinion Rewards offers short surveys that allow you to earn money in your spare minutes. Your rewards are sent directly to your PayPal account.
Teespring: Print on Demand Teespring empowers you to create and sell custom apparel, earning profits from sales. Your potential earnings depend on the quality of your designs, marketing efforts, and product demand.
Enroll Enroll lets you become a tester for websites, mobile apps, and digital products. Complete tasks such as navigating websites or testing app features to earn extra cash.
Foap Foap allows amateur photographers to monetize their skills. Upload your photos for brands and agencies to purchase, earning money for your creativity.
Lime Lime offers an opportunity to earn money by charging and redistributing electric scooters. As a "juicer," you pick up and charge scooters, then place them for riders to use.
InstaGC InstaGC rewards users for completing surveys, watching videos, and other simple tasks. Accumulate points and redeem them for gift cards, cash, or bank deposits, all paid within 24 hours.
TranscribeMe TranscribeMe pays users for transcribing audio files into text. With earnings reaching up to $22 per audio hour, it's an ideal choice for those with typing and listening skills.
Qmee Qmee rewards users for completing surveys and web searches. You can earn up to $1 per survey and receive cashback for online shopping at partner retailers.
Rakuten Rakuten (formerly Ebates) offers cashback when you shop at participating online stores. Shop through their platform and earn a percentage of your purchase back in cash.
Rover Rover connects pet owners with pet sitters and dog walkers. Create a profile, set your prices, and provide services like pet sitting and dog walking.
Palfish: Teach English Online Palfish hires native English speakers to teach English to non-native speakers. With provided curriculums, you can earn about $22 per hour plus bonuses, making it a rewarding endeavor.
Conclusion
In 2023, the online landscape is brimming with opportunities to transform your skills and time into lucrative streams of income. The 45 secret websites and methods listed here offer a multitude of choices for those seeking to bolster their financial wellbeing. While making money online requires dedication and effort, the rewards can be substantial. Explore these options, find what resonates with you, and embark on your journey to financial freedom in the digital age.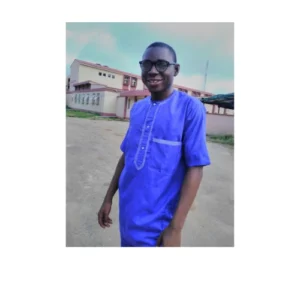 Abdulfatai is a Content Director at Olly-web, where he specializes in Search Engine Marketing (SEM) and Social Media Marketing (SMM). He has over a decade of experience working with businesses to promote their visibility through SEM, SEO, and social media. Abdulfatai believes that great content is the key to success on social media, and his goal is to help businesses grow their following by providing high-quality content that resonates. When it comes to online marketing, Abdulfatai knows how to work hands-on with clients and has a deep understanding of what works best for them.