Last Updated on August 14, 2023 by Abdulfatai A. Olamide
Hey there, my fellow hustlers! So, you've got 10 lakhs burning a hole in your pocket and you're itching to dive into the world of business, huh? Well, you've come to the right place! India, my friend, is a land of endless opportunities and entrepreneurial spirit. With a booming economy and a market hungry for innovation, there's never been a better time to kickstart your own venture. But the big question is, what business can you start with 10 lakhs? Don't you worry, I've got your back! In this article, we're going to explore some kickass ideas that won't break the bank but will definitely make your entrepreneurial dreams come true. So, buckle up and let's dive into the exciting world of business possibilities!
Online Retail Business
Online Retail Business: The Thriving World of E-commerce
Alright, let's dive into the exciting world of online retail business! Picture this: you're sitting on your couch, scrolling through your favorite online store, and bam! You find that perfect pair of sneakers you've been eyeing for weeks. With just a few clicks, they're on their way to your doorstep. That's the magic of e-commerce, my friend.
Now, let's break it down. Online retail business is all about selling products and services through the internet. It's like having a virtual store that never closes, catering to customers from all corners of the globe. From clothing and electronics to groceries and even cars, you name it, and you can probably find it online.
One of the coolest things about online retail is the convenience it offers. Gone are the days of battling through crowded malls or waiting in long checkout lines. With just a few taps on your phone or clicks on your computer, you can shop to your heart's content, anytime and anywhere. Plus, you can compare prices, read reviews, and even get personalized recommendations, making the whole experience a breeze.
But it's not just about the customers, my friend. Online retail business also opens up a world of opportunities for entrepreneurs. With a little creativity and a solid business plan, anyone can start their own online store. Whether you're selling handmade crafts, vintage clothing, or even digital products like e-books or online courses, the internet provides a platform for you to showcase your talents and reach a global audience.
So, whether you're a shopaholic looking for the latest trends or an aspiring entrepreneur ready to take on the e-commerce world, online retail business has got something for everyone. It's a thriving industry that's constantly evolving, and with the right mindset and a sprinkle of digital savvy, you can ride the wave of success in this exciting online marketplace.
Food Truck Business
So, let's talk about the food truck business, my friend. Now, picture this: you're strolling down the street, stomach growling like a hungry bear, when suddenly you catch a whiff of something delicious. You follow your nose and there it is, a vibrant food truck parked on the corner, beckoning you with its mouthwatering aromas. Food trucks have become a staple of the modern culinary scene, offering a unique and convenient dining experience that's hard to resist.
Now, what makes the food truck business so appealing? Well, first off, it's all about the freedom, baby! Unlike traditional brick-and-mortar restaurants, food trucks have the ability to hit the road and take their tasty treats wherever the hungry masses may be. Whether it's a bustling downtown area, a local festival, or even a private event, food trucks can bring their culinary creations directly to the people. This flexibility allows for a wider customer base and the opportunity to explore different locations and markets.
But it's not just about the freedom, my friend. The food truck business also offers a lower barrier to entry compared to opening a restaurant. You don't need a fancy storefront or a huge amount of capital to get started. With a food truck, you can start small and gradually build your business as you gain a loyal following. Plus, the overhead costs are generally lower, as you don't have to worry about rent, utilities, or other expenses associated with a physical location. It's a more affordable way to dip your toes into the culinary world and test out your culinary skills.
And let's not forget about the unique dining experience that food trucks provide. It's not just about the food, my friend, it's about the whole vibe. Picture yourself standing in line, chatting with fellow foodies, and watching as the skilled chefs whip up their culinary masterpieces right before your eyes. It's a feast for the senses, with the sizzle of the grill, the tantalizing smells, and the colorful food truck decor adding to the overall experience. Food trucks often specialize in a specific cuisine or dish, allowing customers to indulge in their favorite flavors or try something new and exciting. It's like a culinary adventure on wheels, my friend, and it's no wonder why the food truck business has become such a hit.
Boutique Clothing Store
So, let's talk about boutique clothing stores, shall we? Now, when you think of a boutique, what comes to mind? Probably a small, trendy shop with unique and stylish clothing, right? Well, you're not wrong! Boutique clothing stores are all about offering a curated selection of fashionable pieces that you won't find in your typical department store.
Picture this: you walk into a boutique clothing store, and immediately you're greeted by racks upon racks of beautifully displayed clothes. The atmosphere is cozy and inviting, with soft music playing in the background and the scent of fresh flowers lingering in the air. The store is filled with carefully chosen pieces, each one reflecting the latest fashion trends and designed to make you feel like a million bucks.
One of the best things about boutique clothing stores is the personalized shopping experience they offer. Unlike big chain stores, where you're left to fend for yourself, boutiques have knowledgeable and friendly staff who are there to help you find the perfect outfit. They'll listen to your style preferences, offer suggestions, and even help you put together a complete look. It's like having your own personal stylist!
In conclusion, boutique clothing stores are a haven for fashion enthusiasts who crave unique and stylish pieces. With their curated selection, cozy atmosphere, and personalized shopping experience, they offer a refreshing alternative to the mass-produced fashion found in big chain stores. So, next time you're in the mood for some retail therapy, why not pay a visit to a boutique clothing store? Trust me, you won't be disappointed!
Fitness Studio
So, let's talk about fitness studios, my friend. These places are like havens for all the fitness enthusiasts out there. You know, those people who are all about getting their sweat on and sculpting those muscles. A fitness studio is basically a dedicated space where you can go to work out, take classes, and just generally get your fitness on.
Now, what sets a fitness studio apart from your regular old gym? Well, my friend, it's all about the atmosphere. When you step into a fitness studio, you can feel the energy buzzing in the air. The walls are usually adorned with motivational quotes and vibrant colors that just scream "get moving!" It's like stepping into a whole new world where everyone is focused on their fitness goals and ready to push themselves to the limit.
And speaking of classes, fitness studios are known for their wide variety of classes that cater to all sorts of interests and fitness levels. Whether you're into high-intensity interval training, yoga, or even dance workouts, you can find a class that suits your fancy. And the best part? These classes are usually led by experienced instructors who know how to keep you motivated and help you get the most out of your workout.
So, my friend, if you're looking for a place to get your fitness on and surround yourself with like-minded individuals, a fitness studio might just be the perfect fit for you. It's a place where you can challenge yourself, try new things, and maybe even make some new friends along the way. So why not give it a shot? Lace up those sneakers and get ready to sweat it out in the ultimate fitness playground.
Event Planning and Management
So, let's talk about event planning and management. It's a pretty cool gig, if you ask me. I mean, who doesn't love throwing a good party or organizing a kick-ass event? But let me tell you, it's not all fun and games. There's a lot that goes into making sure everything runs smoothly and that everyone has a great time.
First things first, you gotta have a vision. What's the purpose of the event? Is it a corporate conference, a wedding, or maybe a music festival? Once you've got that nailed down, it's time to start brainstorming. Get those creative juices flowing and come up with some killer ideas. Maybe you want to have a theme or a specific vibe for the event. Whatever it is, make sure it's something that will resonate with your target audience.
Next up, you gotta get organized. This is where the management part comes in. You need to create a timeline and a budget. Figure out what needs to be done and when it needs to be done by. And don't forget about the money! You gotta make sure you have enough funds to cover all the expenses. This might mean reaching out to sponsors or selling tickets to the event. It's all about finding creative ways to make it happen.
Once you've got all the logistics sorted out, it's time to start putting everything into action. This is where the real work begins. You'll need to coordinate with vendors, book venues, hire staff, and handle all the little details that go into making an event successful. It can be a lot to juggle, but if you stay organized and keep your eye on the prize, you'll be able to pull it off.
So, there you have it. Event planning and management in a nutshell. It's a challenging but rewarding job that requires creativity, organization, and a whole lot of hustle. But when you see everything come together and witness the joy on people's faces, it's all worth it. So go out there and plan some epic events!
Mobile App Development
Mobile App Development: Unleashing the Power of Innovation in the Palm of Your Hand
Hey there! Let's dive into the exciting world of mobile app development, where innovation knows no bounds and possibilities are as vast as the universe itself. Picture this: you're holding your smartphone, a sleek and powerful device that fits snugly in the palm of your hand. Now, imagine transforming it into a gateway to a whole new realm of experiences, where you can effortlessly connect with people, access information, and accomplish tasks with just a few taps and swipes. That's the magic of mobile app development!
So, how does this enchanting process unfold? Well, it all starts with an idea, a spark of inspiration that ignites the creative fire within. Whether it's a solution to a problem, a game that brings joy, or a tool that simplifies everyday life, the possibilities for app ideas are endless. Once the idea takes shape, it's time to bring it to life through a series of carefully crafted steps.
First, the app development team conducts thorough research to understand the target audience, market trends, and existing competition. This helps them identify unique selling points and design a user-friendly interface that resonates with the intended users. Next, the team moves on to the planning phase, where they outline the app's features, functionalities, and overall structure. This step is crucial in ensuring a smooth and seamless user experience.
With the blueprint in hand, it's time to get down to the nitty-gritty of coding. Skilled developers use programming languages like Java, Swift, or React Native to write the code that brings the app to life. They meticulously craft each line, ensuring that the app runs smoothly, responds quickly, and delivers an exceptional user experience. Simultaneously, designers work their magic, creating visually stunning interfaces that captivate users and enhance the overall app experience.
Once the coding and design are complete, rigorous testing ensues. The app is put through its paces, with developers and quality assurance specialists meticulously checking for bugs, glitches, and any potential issues that may hinder its performance. This step is crucial in ensuring that the app is stable, secure, and ready to conquer the digital landscape.
Finally, after countless hours of hard work, the app is ready to be unleashed into the world. It's time to submit it to the app stores, where users eagerly await its arrival. With a well-planned marketing strategy in place, the app's launch is accompanied by a buzz of excitement, enticing users to download, explore, and embrace the innovation that lies within.
And there you have it, the captivating journey of mobile app development. From a simple idea to a fully functional app, this process combines creativity, technical expertise, and a touch of magic to bring innovation right to your fingertips. So, next time you tap that app icon on your smartphone, take a moment to appreciate the incredible journey it took to get there.
Organic Farming
Organic Farming: Cultivating Nature's Bounty in Harmony with the Earth
Alright, let's talk about organic farming, my friend! Picture this: lush green fields stretching as far as the eye can see, with rows upon rows of vibrant crops swaying gently in the breeze. That's the beauty of organic farming, my friend. It's all about cultivating nature's bounty in harmony with the Earth.
You see, organic farming is like a dance between farmers and Mother Nature. Instead of relying on synthetic fertilizers and pesticides, organic farmers work with the natural systems of the land. They nourish the soil with compost and manure, allowing it to thrive with beneficial microorganisms. This not only keeps the soil healthy but also enhances its ability to retain water, reducing the need for irrigation.
But it doesn't stop there, my friend. Organic farmers also prioritize biodiversity. They understand that a healthy ecosystem is key to sustainable agriculture. So, they welcome a variety of plants and animals on their farms, creating a balanced environment where beneficial insects and birds can thrive. This helps control pests naturally, without the need for harmful chemicals.
Now, let's talk about the benefits of organic farming. First and foremost, it's all about the food, my friend. Organic crops are grown without the use of synthetic pesticides and genetically modified organisms (GMOs). This means that when you bite into that juicy organic apple, you can be sure it's free from harmful residues. Plus, organic farming practices often result in higher nutrient content in the produce, making it even more nutritious for you.
But it's not just about what's on your plate, my friend. Organic farming also has a positive impact on the environment. By avoiding synthetic fertilizers and pesticides, organic farmers help reduce water pollution and soil degradation. They also promote biodiversity, which is crucial for maintaining healthy ecosystems. And let's not forget about climate change! Organic farming practices, such as composting and crop rotation, help sequester carbon in the soil, mitigating the effects of global warming.
So, my friend, next time you're at the grocery store, consider reaching for those organic fruits and veggies. Not only will you be nourishing your body with wholesome goodness, but you'll also be supporting a farming method that respects and works in harmony with our beautiful planet. Organic farming is the way to go, my friend, for a healthier you and a healthier Earth.
Beauty Salon and Spa
So, let's talk about beauty salons and spas, shall we? Now, picture this: you walk into a beauty salon and spa, and instantly, you're hit with a wave of relaxation. The air is filled with the soothing scent of essential oils, and the soft music playing in the background instantly puts you at ease. The decor is elegant and inviting, with plush chairs and calming colors that make you feel like you've stepped into a sanctuary of tranquility.
Now, let's talk about the services they offer. A beauty salon and spa is like a one-stop-shop for all your beauty needs. They offer a wide range of services, from haircuts and styling to facials, massages, and even nail treatments. Whether you're looking to get a fresh new look or simply want to pamper yourself, a beauty salon and spa has got you covered.
But it's not just about the services they offer, it's also about the experience. When you step into a beauty salon and spa, you're greeted by friendly and knowledgeable staff who are there to cater to your every need. They take the time to listen to your preferences and provide personalized recommendations to ensure you leave feeling your absolute best. And let's not forget about the luxurious amenities they offer, like steam rooms, saunas, and jacuzzis, where you can unwind and relax after your treatments.
So, whether you're in need of a little self-care or simply want to treat yourself to a day of relaxation, a beauty salon and spa is the perfect place to go. With their wide range of services, expert staff, and luxurious amenities, you'll leave feeling rejuvenated, refreshed, and ready to take on the world. So go ahead, book that appointment and indulge in a little pampering. You deserve it!
Travel Agency
So, let's talk about travel agencies, my friend. These are the go-to places when you're planning a trip and need some expert advice. They're like your personal travel gurus, guiding you through the maze of flights, accommodations, and all the nitty-gritty details that can make or break your vacation.
When you step into a travel agency, you'll find a team of knowledgeable folks who eat, sleep, and breathe travel. They've got their fingers on the pulse of the industry, knowing the best deals, the hottest destinations, and the hidden gems that only the locals know about. They'll listen to your dreams and desires, and then work their magic to create a tailor-made itinerary just for you.
But it's not just about booking flights and hotels, my friend. Travel agencies offer a whole range of services to make your trip smooth sailing from start to finish. They can help you with visa applications, travel insurance, and even provide you with insider tips on the best restaurants, attractions, and activities at your destination. They'll take care of all the little details, so you can focus on enjoying your adventure to the fullest.
So, next time you're planning a trip, don't underestimate the power of a travel agency. They're like your personal travel superheroes, ready to save the day and make your travel dreams come true. Whether you're looking for a relaxing beach getaway, an adrenaline-fueled adventure, or a cultural immersion in a far-off land, they've got your back. So sit back, relax, and let the travel agency work their magic. Bon voyage, my friend!
Homebased Catering Service
So, picture this: you're hosting a party at your place, and you want to impress your guests with some mouth-watering food. But here's the thing – you don't want to spend hours slaving away in the kitchen, sweating over a hot stove. That's where a home-based catering service comes in. It's like having your own personal chef, right in the comfort of your own home.
With a home-based catering service, you can say goodbye to the stress of cooking for a crowd. These talented culinary wizards will take care of everything for you, from planning the menu to shopping for ingredients and even setting up the food presentation. They'll whip up a feast that will have your guests drooling and begging for seconds.
But it's not just about the convenience. Home-based catering services also offer a level of personalization that you won't find at your average restaurant. They'll work closely with you to create a menu that suits your taste and dietary preferences. Whether you're a meat lover, a vegetarian, or have any other dietary restrictions, they've got you covered. Plus, they can even accommodate special requests or themes for your event, like a Mexican fiesta or a fancy cocktail party.
So, if you're looking to take your next party to the next level, consider hiring a home-based catering service. They'll bring the flavor, the style, and the convenience, all wrapped up in one delicious package. Your guests will be raving about your party for weeks to come, and you'll get to enjoy the event stress-free. It's a win-win situation, my friend.
Another post you might find useful is, what business can i start with 200k in lagos.
I've also written about what can i do with a business law degree, so feel free to check that out, or bookmark it for later!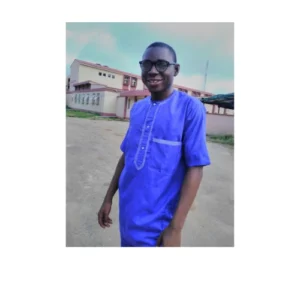 Abdulfatai is a Content Director at Olly-web, where he specializes in Search Engine Marketing (SEM) and Social Media Marketing (SMM). He has over a decade of experience working with businesses to promote their visibility through SEM, SEO, and social media. Abdulfatai believes that great content is the key to success on social media, and his goal is to help businesses grow their following by providing high-quality content that resonates. When it comes to online marketing, Abdulfatai knows how to work hands-on with clients and has a deep understanding of what works best for them.