Last Updated on August 12, 2023 by Abdulfatai A. Olamide
Hey there, hustlers! So, you're sitting at home, scrolling through your social media feed, and you can't help but wonder, "What online business can I start from home?" Well, my friend, you've come to the right place! In this article, we're going to dive into the exciting world of online entrepreneurship and explore some kick-ass ideas that will have you making money from the comfort of your own crib. Get ready to unleash your inner boss babe or boss bro because we're about to embark on a journey that will have you saying goodbye to the 9-to-5 grind and hello to the freedom and flexibility of running your own online business. So, grab a cup of joe, kick back, and let's get this virtual party started!
Ecommerce: Starting an Online Store from Home
So you wanna start an online store, huh? Well, you've come to the right place, my friend! Let me break it down for you. Starting an online store from the comfort of your own home is not only possible but also a fantastic way to turn your passion into profit. With the rise of e-commerce, there's never been a better time to dive into the world of online retail.
First things first, you need to decide what you want to sell. Are you a crafty individual with a knack for creating unique handmade goods? Or maybe you're a fashionista with an eye for style and want to curate a collection of trendy clothing and accessories. Whatever it is, make sure it's something you're passionate about because running an online store takes time and dedication.
Once you've nailed down your niche, it's time to set up shop. Thanks to the wonders of technology, you don't need to be a coding whiz to create a stunning online store. Platforms like Shopify and WooCommerce make it super easy to design and customize your store to fit your brand. Plus, they offer a range of features like inventory management, payment gateways, and shipping options to make your life a whole lot easier.
Now that your store is up and running, it's time to spread the word and attract customers. Social media is your best friend when it comes to marketing your online store. Create eye-catching posts, engage with your audience, and collaborate with influencers to get your products in front of as many people as possible. Don't forget to optimize your website for search engines too, so you can rank higher in search results and drive organic traffic to your store.
So there you have it, my friend. Starting an online store from home is within your reach. Find your passion, set up shop, and market like a boss. With a little bit of hustle and a whole lot of determination, you'll be well on your way to e-commerce success. Good luck!
Freelancing: Offering Services and Skills Online
So, let's talk about freelancing, my friend. It's all about offering your services and skills online, and let me tell you, it's a game-changer. Picture this: you're sitting at home, in your pajamas, sipping on a cup of joe, and making money doing what you love. Sounds pretty sweet, right?
Well, that's the beauty of freelancing. It allows you to work on your own terms, without the constraints of a traditional 9-to-5 job. You can offer your services to clients from all over the world, and thanks to the wonders of the internet, you can do it all from the comfort of your own home. No more commuting, no more office politics, just you and your skills, making a living.
But here's the thing, my friend. Freelancing isn't all rainbows and unicorns. It takes hard work, dedication, and a whole lot of hustle. You need to market yourself, build a portfolio, and constantly upgrade your skills to stay ahead of the game. It's a competitive world out there, and you need to stand out from the crowd.
So, if you're ready to take the plunge into the world of freelancing, buckle up and get ready for the ride of your life. It's a wild journey, but trust me, it's worth it. Just remember to stay focused, stay motivated, and never stop learning. The world is your oyster, my friend, and with freelancing, you can crack it wide open.
Blogging: Creating and Monetizing a Blog from Home
So you want to get into the world of blogging, huh? Well, let me tell you, it's a whole new ball game out there. Blogging has become a popular way for people to express themselves, share their thoughts and experiences, and even make some money from the comfort of their own homes. But it's not as easy as it sounds. There's a lot more to it than just writing a few posts and hitting publish.
First things first, you need to find your niche. What are you passionate about? What do you have knowledge and expertise in? It could be anything from cooking to fashion to travel. The key is to find something that you love and that you can write about consistently. This will not only keep you motivated, but it will also attract readers who are interested in the same things as you.
Once you've found your niche, it's time to start creating content. This is where the real work begins. You need to come up with interesting and engaging topics that will captivate your audience. Think about what your readers want to know and what problems they might be facing. Then, provide them with valuable information and solutions through your blog posts. Don't be afraid to get creative and think outside the box. The more unique and original your content is, the more likely it is to stand out and attract readers.
Now, let's talk about monetizing your blog. There are several ways you can make money from your blog, but it's important to remember that it won't happen overnight. One of the most common ways is through advertising. You can display ads on your blog and get paid every time someone clicks on them. Another option is affiliate marketing, where you promote products or services and earn a commission for every sale that is made through your unique affiliate link. You can also offer sponsored posts, where companies pay you to write about their products or services. And finally, you can create and sell your own products, such as e-books or online courses, to your audience.
So there you have it, a brief overview of blogging and how to monetize it from home. It may seem overwhelming at first, but with passion, dedication, and a little bit of creativity, you can create a successful blog that not only allows you to express yourself but also brings in some extra income. So what are you waiting for? Get out there and start blogging!
Affiliate Marketing: Promoting Products and Earning Commissions Online
So, you wanna know about affiliate marketing, huh? Well, let me break it down for you in a way that even your grandma could understand. Affiliate marketing is all about promoting products and making some sweet cash online. It's like being a virtual salesperson, but without the hassle of dealing with customers face-to-face. You get to be your own boss, work from the comfort of your own home, and earn some serious dough while you're at it. Sounds pretty awesome, right?
Here's how it works. You find a product or service that you think is the bee's knees, something that you genuinely believe in and would recommend to your best friend. Then, you sign up to become an affiliate for that product or service. This means that you get a special link, called an affiliate link, that you can share with your peeps. When someone clicks on your link and makes a purchase, you earn a commission. It's like getting a kickback for being a smooth talker and convincing people to buy stuff.
But hold up, it's not as easy as it sounds. You can't just slap your affiliate link all over the internet and expect the cash to start rolling in. You gotta put in some work, my friend. You need to create killer content that grabs people's attention and makes them want to click on your link. Whether it's a blog post, a YouTube video, or a social media post, you gotta make it interesting, informative, and entertaining. You gotta be like a ninja, sneaking your affiliate links into your content without being too pushy or salesy. It's all about building trust with your audience and showing them that you're not just in it for the money.
So, there you have it. Affiliate marketing is all about promoting products and earning commissions online. It's a hustle, but if you're willing to put in the effort, it can be a lucrative gig. Just remember to choose products that you genuinely believe in, create killer content that grabs people's attention, and build trust with your audience. And who knows, maybe one day you'll be sippin' margaritas on a beach somewhere, all thanks to your affiliate marketing skills.
Online Coaching: Providing Expertise and Guidance Remotely
So, let's talk about online coaching. You know, it's pretty amazing how technology has made it possible for us to receive expert guidance and support from the comfort of our own homes. Online coaching has become increasingly popular in recent years, and for good reason. It offers a convenient and flexible way to access the expertise of professionals in various fields, whether it's fitness, career development, or personal growth.
One of the great things about online coaching is that it allows you to work with experts from all over the world. You're not limited to finding a coach in your local area anymore. With just a few clicks, you can connect with someone who has the knowledge and experience you're looking for, no matter where they are located. This opens up a whole new world of possibilities and allows you to find the perfect coach for your specific needs.
Another advantage of online coaching is the flexibility it offers. You don't have to worry about scheduling conflicts or commuting to appointments. Instead, you can set up sessions that fit into your own schedule, whether it's early in the morning or late at night. Plus, you can choose to have your sessions via video call, phone call, or even through messaging platforms. This means you can receive guidance and support whenever and wherever you need it, making it incredibly convenient for those with busy lifestyles.
Now, you might be wondering how online coaching actually works. Well, the process can vary depending on the coach and the specific program or service they offer. Typically, it starts with an initial consultation where you discuss your goals and what you hope to achieve through coaching. From there, the coach will create a personalized plan tailored to your needs. This plan may include regular check-ins, assignments, and resources to help you progress towards your goals. Throughout the coaching relationship, you'll have regular sessions with your coach to discuss your progress, address any challenges, and receive guidance and support. It's a collaborative process that empowers you to take control of your own growth and development.
So, whether you're looking to improve your fitness, advance your career, or work on personal development, online coaching can be a game-changer. It provides expertise and guidance remotely, giving you access to professionals from all over the world, and offers the flexibility to fit coaching into your own schedule. With online coaching, you can receive the support you need to achieve your goals, all from the comfort of your own home.
Dropshipping: Running an Online Retail Business without Inventory
So, let's talk about dropshipping. Have you ever heard of it? It's a pretty cool way to run an online retail business without having to worry about inventory. Basically, you act as the middleman between the customer and the supplier. When a customer places an order on your website, you simply pass that order along to the supplier who then ships the product directly to the customer. It's like having your own online store, but without the hassle of stocking and shipping products yourself.
Now, you might be wondering how this all works. Well, it's actually quite simple. First, you need to find suppliers who are willing to dropship their products. There are plenty of online directories and marketplaces where you can find these suppliers. Once you've found a supplier, you'll need to set up a website or an online store where customers can browse and purchase products. You can use platforms like Shopify or WooCommerce to easily set up your store.
Once your store is set up, it's time to start marketing and promoting your products. This is where the real work comes in. You'll need to drive traffic to your website through various marketing channels like social media, search engine optimization, and paid advertising. The more people that visit your website, the more potential customers you'll have. And the more customers you have, the more sales you'll make.
So, as you can see, dropshipping is a great way to start an online retail business without the need for inventory. It allows you to focus on marketing and growing your business, rather than worrying about stocking and shipping products. Plus, with the right suppliers and marketing strategies, you can create a successful and profitable online store. So why not give dropshipping a try? It could be the perfect business opportunity for you.
Social Media Management: Managing and Growing Online Presence for Businesses
So, let's talk about social media management, my friend. It's all about handling and expanding that online presence for businesses. You know, in this digital age, having a strong social media game is crucial for any company. It's like having a virtual storefront where you can connect with your customers, showcase your products or services, and build a loyal following. But it's not just about posting cute cat videos and funny memes, oh no. It's a whole strategy, my friend, and it takes some serious skills to manage and grow that online presence effectively.
First things first, you gotta have a plan, my friend. You can't just go posting random stuff and hoping for the best. You need to know your target audience, understand their needs and preferences, and tailor your content to resonate with them. It's like speaking their language, you know? And that's where social media management comes in. You gotta create a content calendar, schedule your posts, and make sure you're consistently delivering valuable and engaging content to your audience. It's all about building that trust and connection, my friend.
But it's not just about posting, my friend. You gotta engage with your audience too. Social media is all about being social, after all. So, you gotta respond to comments, messages, and mentions. Show your customers that you care, that you're listening, and that you're there for them. It's like building a community, you know? And that's how you grow that online presence. When people see that you're active and responsive, they're more likely to stick around, share your content, and recommend you to their friends. It's like word-of-mouth marketing on steroids, my friend.
So, my friend, social media management is no joke. It's a whole world of its own, and it takes time, effort, and skill to navigate it successfully. But if you do it right, it can be a game-changer for your business. So, get out there, create some killer content, engage with your audience, and watch that online presence grow like wildfire. You got this, my friend!
Virtual Assistant: Assisting Businesses with Administrative Tasks Remotely
So, picture this: you're a busy business owner, juggling a million things at once. You've got meetings to attend, emails to respond to, and paperwork to sort through. It's overwhelming, to say the least. But fear not, because virtual assistants are here to save the day! These tech-savvy superheroes are like your very own personal assistants, but without the need for a physical presence. They work remotely, handling all your administrative tasks with ease.
Now, let's break it down. When we say "administrative tasks," we're talking about all those nitty-gritty details that keep a business running smoothly. Think scheduling appointments, managing calendars, organizing files, and handling customer inquiries. It's the behind-the-scenes work that often goes unnoticed, but is absolutely crucial for a business to thrive.
With a virtual assistant by your side, you can kiss those administrative headaches goodbye. They'll take care of all the mundane tasks that eat up your precious time, allowing you to focus on the big picture stuff. Need someone to schedule meetings and send out reminders? They've got you covered. Want someone to handle your overflowing inbox and filter out the spam? Consider it done. These virtual assistants are like the unsung heroes of the business world, silently working their magic from behind the scenes.
So, how does it all work? Well, it's pretty simple, really. You just need to find a virtual assistant who suits your needs and budget. There are plenty of platforms out there that connect businesses with virtual assistants, making it easy to find the perfect match. Once you've found your virtual assistant, you'll communicate with them through email, phone calls, or even video chats. They'll get to know your business inside and out, so they can handle tasks with minimal guidance. It's like having a trusted sidekick who knows exactly what needs to be done, without you having to spell it out every time.
In conclusion, virtual assistants are the ultimate lifesavers for busy business owners. They handle all those pesky administrative tasks remotely, freeing up your time and energy. Whether it's scheduling appointments, managing calendars, or handling customer inquiries, these virtual superheroes have got you covered. So why stress yourself out when you can have a virtual assistant take care of it all? It's time to embrace the power of technology and let these modern-day heroes save the day!
Online Tutoring: Teaching and Sharing Knowledge through Virtual Platforms
Online tutoring has become a game-changer in the world of education, my friend. It's all about teaching and sharing knowledge through virtual platforms, and let me tell you, it's pretty darn amazing. Picture this: you're sitting at home, in your comfy pajamas, sipping on a hot cup of cocoa, and learning from a tutor who could be halfway across the world. It's like having a personal teacher right at your fingertips, without even leaving your cozy abode.
Now, let's dive deeper into this virtual wonderland of online tutoring. These platforms provide a space where students and tutors can connect, interact, and learn together. It's not just about one-way communication, oh no. It's a two-way street, my friend. Students can ask questions, seek clarification, and engage in discussions with their tutors. It's like having a real classroom experience, but without the hassle of commuting or dealing with distractions from other students.
But wait, there's more! Online tutoring also offers a wide range of subjects and topics to choose from. Whether you're struggling with math, science, English, or even music, there's a tutor out there who can help you out. And the best part? You can find tutors who specialize in specific areas, so you know you're getting expert guidance. It's like having a personal coach for every subject you need help with. So, whether you're preparing for a test, need help with homework, or just want to expand your knowledge, online tutoring has got your back.
Content Creation: Producing and Selling Digital Content Online
So, let's talk about content creation, my friend. It's all about producing and selling digital content online. Now, I know what you're thinking – "What the heck is digital content?" Well, let me break it down for you. Digital content refers to any type of media that can be created, shared, and consumed online. We're talking about things like blog posts, videos, podcasts, e-books, and even social media posts. Basically, anything that can be created and shared in a digital format.
Now, when it comes to producing digital content, there are a few things you need to keep in mind. First and foremost, you need to know your audience. Who are you creating this content for? What are their interests, needs, and desires? Understanding your audience is key to creating content that resonates with them and keeps them coming back for more.
Next, you need to think about the format of your content. Are you going to write blog posts, create videos, or maybe start a podcast? Each format has its own unique advantages and disadvantages, so it's important to choose the one that best suits your skills and the preferences of your audience. And don't be afraid to experiment and try new things. The digital world is constantly evolving, and what works today might not work tomorrow.
Finally, let's talk about selling your digital content online. There are a few different ways you can go about this. One option is to create your own website or blog and sell your content directly to your audience. This gives you full control over your content and allows you to build a loyal following. Another option is to partner with existing platforms, such as YouTube or Amazon, to sell your content. This can give you access to a larger audience, but you may have to share a portion of your profits with the platform.
So, my friend, content creation is all about producing and selling digital content online. It's about understanding your audience, choosing the right format, and finding the best way to monetize your content. It's an exciting and ever-changing field, so don't be afraid to dive in and get creative. The digital world is your oyster, and there's plenty of room for you to make your mark.
Another post you might find useful is, what business can i run from home.
I've also written about what can i claim for business expenses, so feel free to check that out, or bookmark it for later!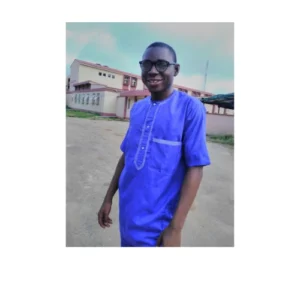 Abdulfatai is a Content Director at Olly-web, where he specializes in Search Engine Marketing (SEM) and Social Media Marketing (SMM). He has over a decade of experience working with businesses to promote their visibility through SEM, SEO, and social media. Abdulfatai believes that great content is the key to success on social media, and his goal is to help businesses grow their following by providing high-quality content that resonates. When it comes to online marketing, Abdulfatai knows how to work hands-on with clients and has a deep understanding of what works best for them.